All Potterheads know this to be true: There is no better wizarding beverage than Butterbeer.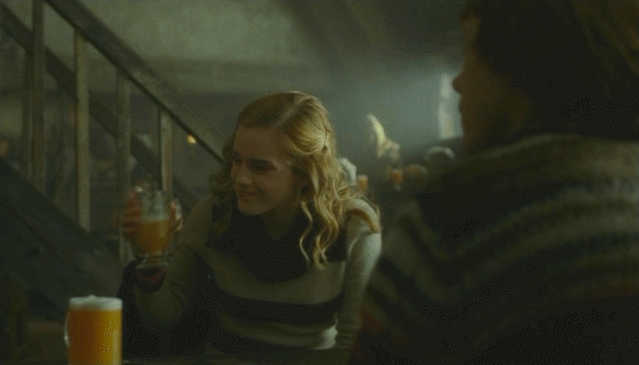 But we couldn't just make four Butterbeers and call it a day. We needed to determine a WINNER, and who better to judge our efforts than Jason Isaacs, aka Lucius Malfoy himself?!? Jason stopped by BuzzFeed's L.A. office to lend his discerning Death Eater taste to our Butterbeer taste test. And they're off! Our contestants worked hard from the start. Maybe the Hog's Head Inn is hiring? Madam Rosmerta would have been proud of these four!
Before they knew it, their time was up. Obviously, no Time-Turners were allowed in this competition.
The next step? Our discerning judge would determine whose Butterbeer was the best! Let's just say Jason wasn't holding ANYTHING back. He made Professor Umbridge look like a pansy. First up: SLYTHERIN. The second drink: GRYFFINDOR. Would Jason, a Death Eater in the movies, have any bias against this drink? The bar was set low because Hufflepuff, duh, and the result... well, sad to say, it had Cedric Diggory rolling in his grave. Unfortunately, it went downhill pretty damn fast. In an ending so perfect it would seem J.K. Rowling wrote it herself, the final two contestants were Gryffindor and Slytherin... BUT Jason wasn't too impressed with the foam on top of Slytherin's drink. So that means our victor...MUST BE GRYFFINDOR!!! But really, you've seen the movies and read the books. Are you THAT surprised Gryffindor came out on top? Be sure to check out Jason on USA's Dig, airing 10 p.m. ET on Thursdays.