OMG, Beyoncé Is On The Cover Of Vogue's September Issue
Of course, she's looking ***FLAWLESS.
Vogue's September issue is like the Iron Throne of the fashion world: The esteemed cover of the biggest issue of the year is incredibly difficult to land, cutthroat even, and the highest of honors.
Therefore, it probably shouldn't come as a surprise that the most ***FLAWLESS woman in the world, Mrs. Beyoncé Giselle Knowles-Carter, landed this year's September issue cover.
And yeah, she's looking PRETTY. DAMN. GOOD.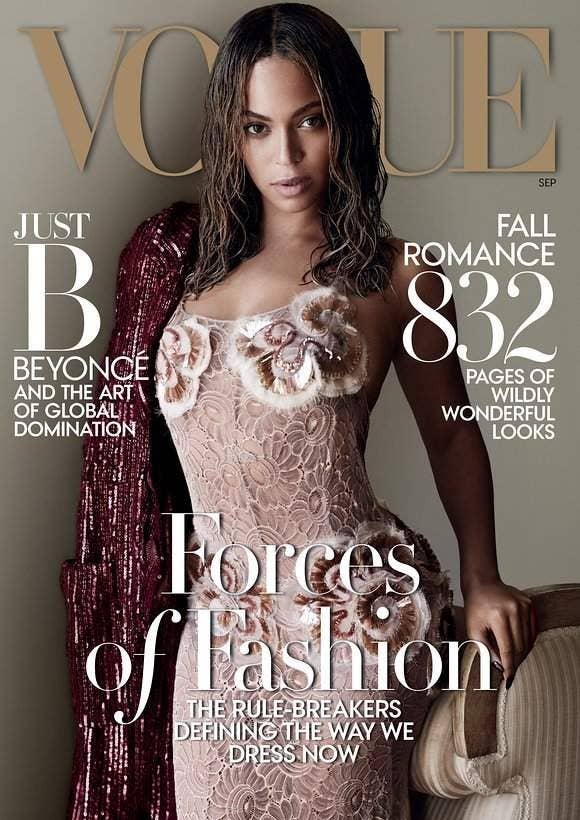 A leak of this year's cover was first shared by the Twitter account @Bey_Legion on Wednesday night.
Marc Jacobs, the designer of the dress on the cover, also shared the picture via his Instagram, and Vogue released a behind-the-scenes video of the shoot, which was done by Mario Testino.
The issue goes on sale Aug. 14 in Target and on Amazon, and hits newsstands Aug. 25.
Of course, this isn't Bey's first rodeo... She first appeared on the fashion magazine's cover in April 2009.
HOPEFULLY, this means Bey is gearing up for promo mode and there is new music on the way...JUST SAYIN'!!!