Ben & Jerry's Is Introducing Four New "Core" Flavors
This changes everything.
Ben & Jerry's made some big dessert news yesterday.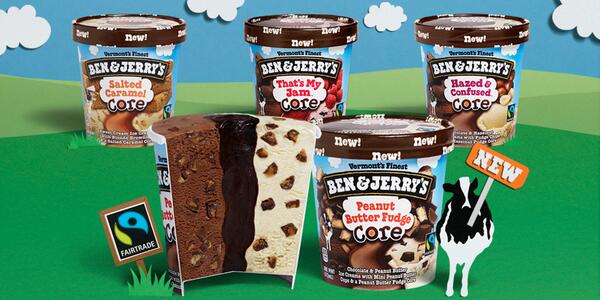 The new pints feature two flavors of ice cream with a "multitude of chunks" and a core filling in the center.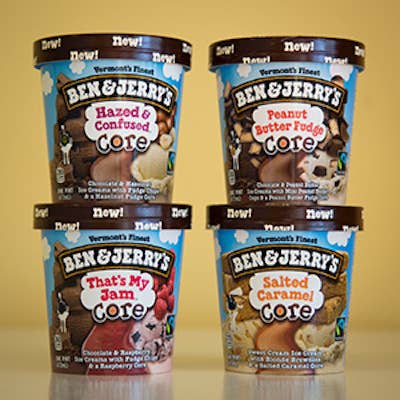 That's My Jam has chocolate & raspberry ice creams with fudge chips and a raspberry core.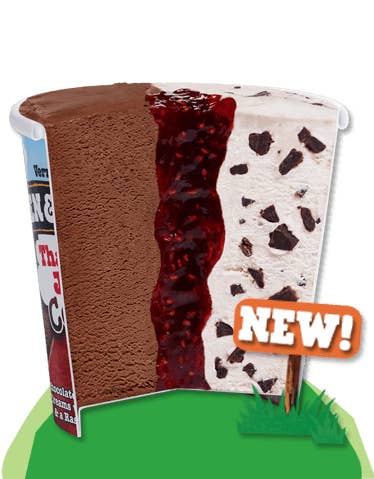 Peanut Butter Fudge has chocolate and peanut butter ice creams with mini peanut butter cups and a peanut butter fudge core.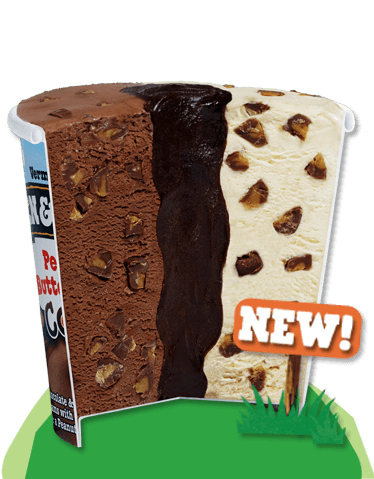 The Salted Caramel has sweet cream ice cream with blonde brownies and a salted caramel core. It's only got one flavor of ice cream, but SALTED CARAMEL.
Finally, Hazed & Confused should delight Nutella lovers. It features chocolate and hazelnut ice creams with fudge chips and a hazelnut fudge core.