54 Frightening Facts You Didn't Know About Disney Villains
Badder is better.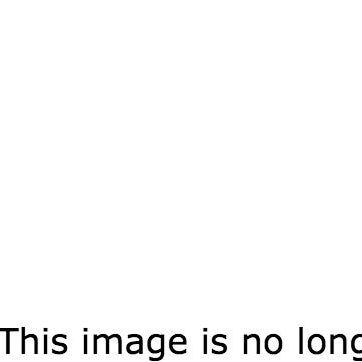 26. Bea Arthur from The Golden Girls was the original choice to voice Ursula in The Little Mermaid, and Roseanne Barr was also in the running to voice the character.
27. Elaine Stritch was cast to voice Ursula, but was eventually replaced with Pat Carroll.
28. King Triton and Ursula are siblings in the theater version of The Little Mermaid. This is implied in the film version, but never explicitly stated.
29. Ursula's design is based off of the legendary drag performer Divine.
30. Jodi Benson, the voice of Ariel, also voiced Vanessa, the human Ursula transforms into (which makes sense, because she stole Ariel's voice).
31. Although it is not mentioned in The Lion King, Scar's real name is Taka — the Swahili word for "want."
32. The villains in The Lion King are voiced by an all-star lineup. Jeremy Irons is Scar, Whoopi Goldberg is Shenzi, Cheech Marin is Banzai, and Jim Cummings (the current voice of Tigger and Winnie the Pooh) is Ed.
33. Jeremy Irons blew out his voice while singing "Be Prepared" so Cummings had to come in and mimic his vocals for the last third of the song. Listen closely, and you might be able to hear the difference!
34. You've probably noticed by now, but Scar makes a cameo in Hercules, which Zazu actually predicted earlier in The Lion King when he said Scar would make a great throw-rug!
35. Scar's death at the hands of his hyena minions is actually how Gaston was originally supposed to die in Beauty in the Beast. Gaston was supposed to survive his fall and then be eaten by wolves, but this was deemed too graphic by Disney.
36. Sterling Holloway, the voice of Kaa in The Jungle Book, also voiced the Cheshire Cat in Alice in Wonderland.
37. Kaa is actually an ally of Mowgli's in Rudyard Kipling's The Jungle Book novel, but was changed to a villain for the animated version.
38. Jack Nicholson and John Lithgow were originally targeted to voice Hades in Hercules, but the role eventually went to James Woods.
39. Hades and Jafar are the only two Disney villains to meet in canon official to their movies; Jafar cameoed in an episode of the animated Hercules series.
40. Cruella de Vil checked in at #39 on AFI's list of 50 greatest cinematic villains of all time.
41. During early production of The Rescuers, Cruella de Vil was considered as the villain but was replaced by Madame Medusa.
42. Due to the success of Angelina Jolie's Maleficent, Disney has a live-action Cruella de Vil movie in production with the writer from The Devil Wears Prada penning the script.