You Need To See This Hilarious Video Of Ariana Grande Stopping A Performance For A Fan
She's the pop icon we need, but we don't deserve.
Ariana Grande's new album Sweetener is out now and it is EVERYTHING. If you haven't listened yet (or even if you HAVE) stop what you're doing now and give it a spin.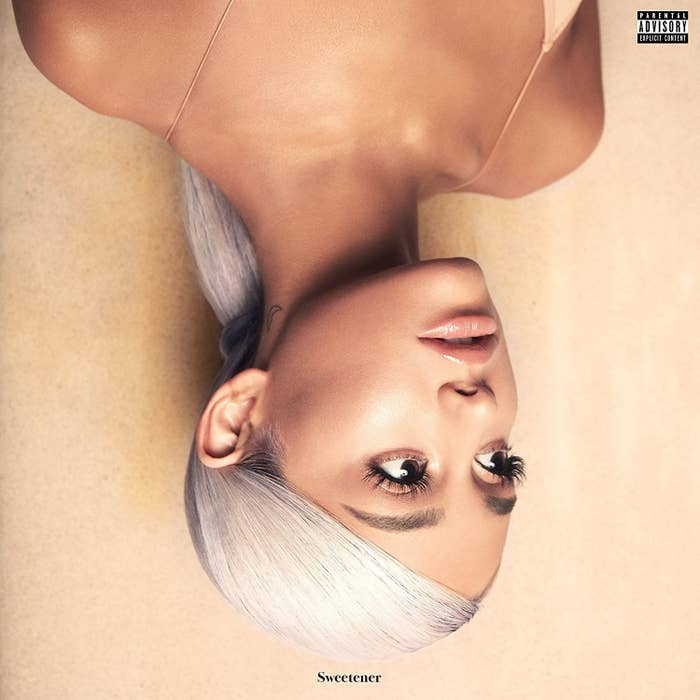 To promote the album, Ari has been performing a series of intimate concert called "Sweetener Sessions." Her L.A. stop was this weekend, and for the most part, it went off without a hitch.
But during her performance of "Raindrops (An Angel Cried)" an unlucky fan hadn't started recording the song on time — so they shouted out asking Ariana to start over again:
Not only did Ariana HEAR the fan in a jam-packed theater (I guess her ears work better than her eyes), but she abided by his request. We stan a humble queen! I know it's a pain in the ass to press play, but you NEED to watch this whole video. It's so funny.
Here's what happened: Ari started singing the first track off of Sweetener, but Twitter user @urge4sergee was not prepared to capture the moment, so he screamed out a request to start her performance over again: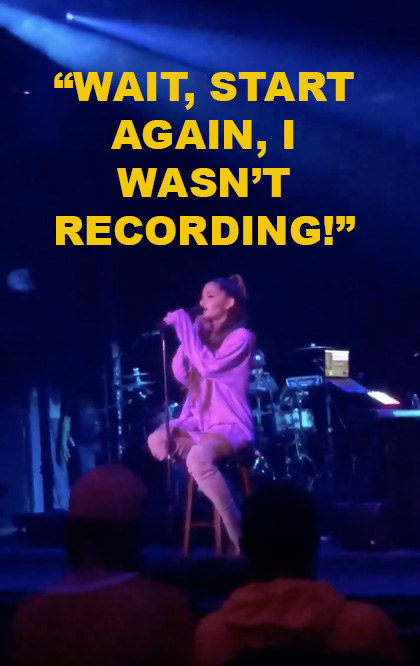 Ari kept singing for a moment, but she did actually hear his request. I'm guessing most pop divas would keep on performing (and rightfully so, TBH) but because she's the best, Ari laughed at the whole incident: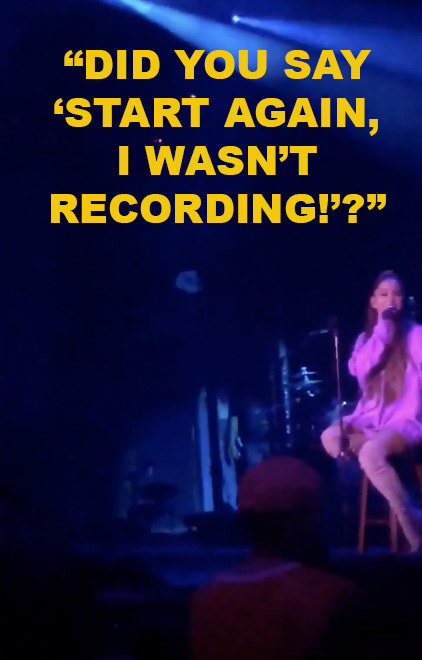 Like, she took the whole thing in stride, and she made one lucky fan very, very happy in the process. And I'm not one to record at concerts, but have you heard her voice? She's worth the exception:
And because she's THAT talented, she restarted the song without missing a beat: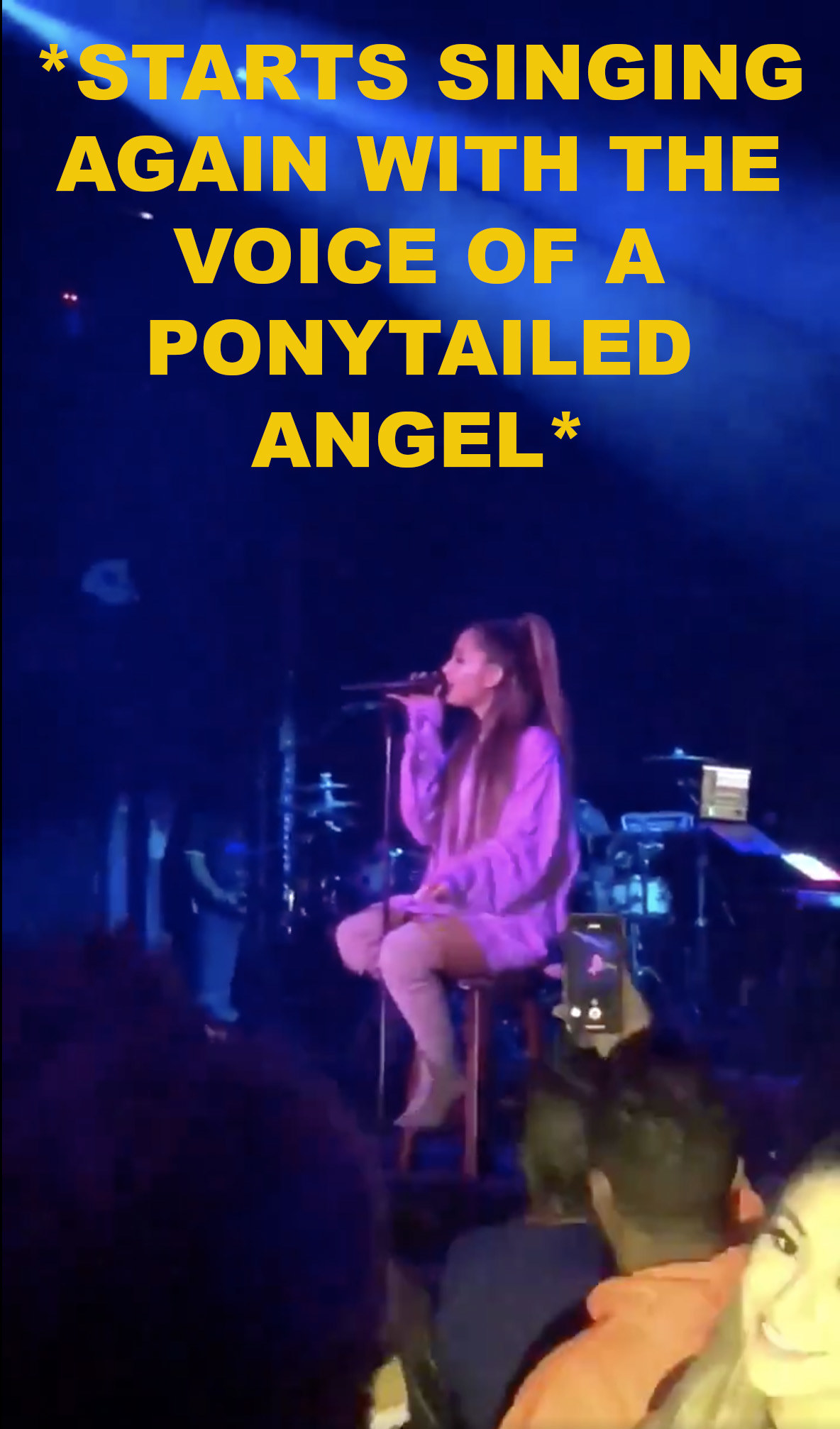 Most people are pretty impressed with how Ari handled the whole thing (although IDK HOW this guy doesn't know who she is):
Like, as if she wasn't super-talented, she's crazy accommodating:
And while some people thought the fan was rude for shouting over her performance...
...others pointed out that he was just saying what a lot of people would have been thinking:
Anyway, we stan a gracious, talented, fan-friendly queen who also has an exceptional sense of hearing!