People Are Freaking Out That Ariana Grande And Pete Davidson Are Reportedly Engaged
"Frankly I would propose to Ariana Grande the literal second i met her, so I think it's admirable that Pete Davidson held out as long as he did."
In case you missed it, our new favorite celebrity couple (Ariana Grande and Pete Davidson, DUH) aren't just dating anymore: THEY'RE REPORTEDLY ENGAGED.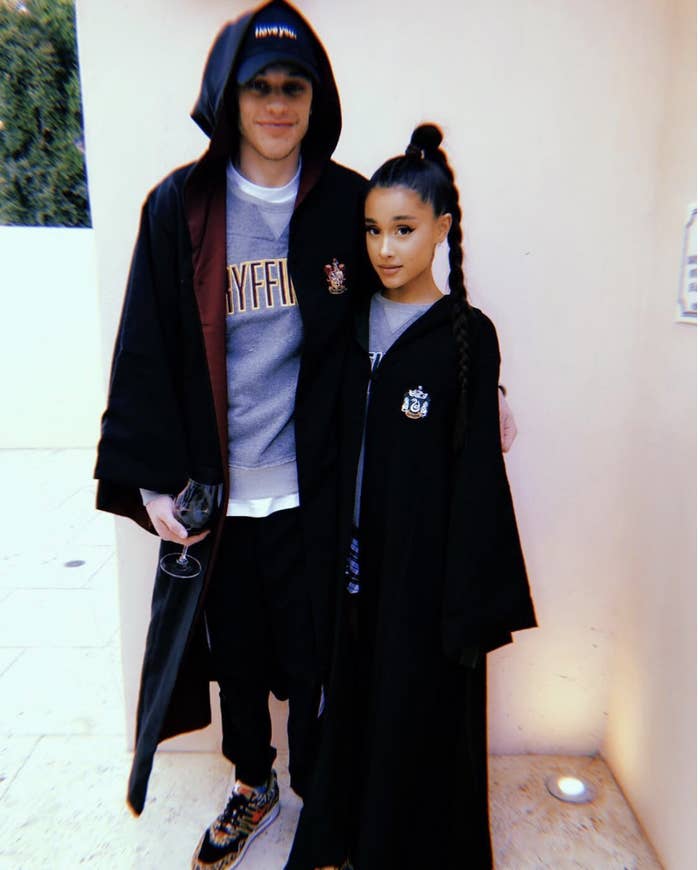 The couple has only been dating since May, but they're adorable AF *AND* are into Harry Potter cosplay so...yes, we're here for it.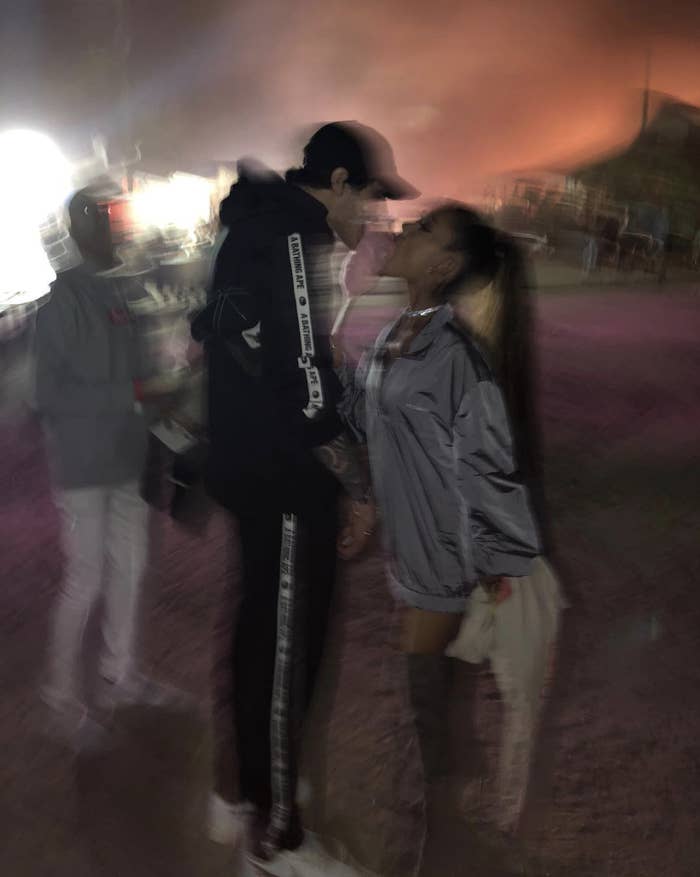 Even though the pair got engaged pretty quick, some points were made.
Like.........WHO ARE WE TO JUDGE?!
Although, to be fair, the two of them got pretty lucky in love because for some of us, it's more like this:
And some (mock) judgment was cast.
And some pretty funny jokes were made at the expense of their swiftness.
Remember that time Victoria Justice was petty toward Ariana? Well, this tweet is just *kisses fingers like an Italian chef*:
Also, people made fun of the fact Ariana and Pete stole all of IHOB's (IHOP? IDK what we're actually calling it) thunder on the day of its name change:
Other people were just looking to get boo'd up (Pete continues a recent string of Saturday Night Live cast members and staffers dating high-profile stars):
And the wedding was already being planned:
ALSO, we need to talk about how Ariana is having a pretty damn good week overall:
FINALLY, it's Pride Month, so even though they're straight........Ariana Grande getting engaged DOES count toward this month's festivities:
Although she better continue dropping bops if she knows what is good for her:
Anyway, congrats to the happy couple, y'all are cute, and I'm going to need AG4 ASAP.