This is what Anne Hathaway, Oscar winner and Genovian royalty, wore to this year's Met Gala.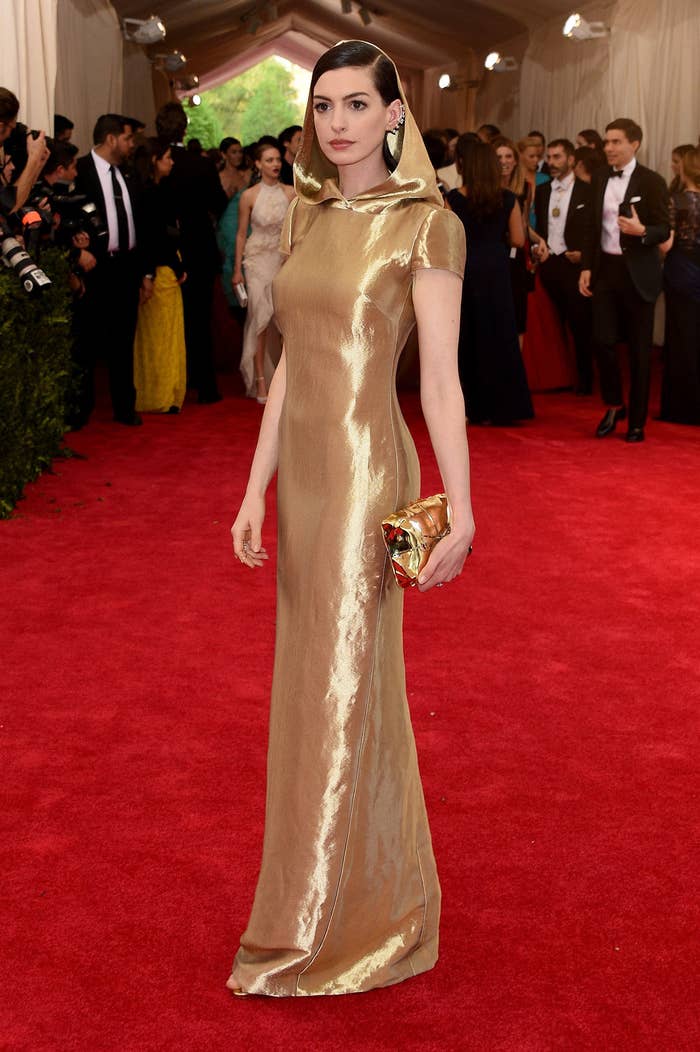 But more important...these are the things she looked like:
1.
She DEFINITELY channeled her inner Princess Leia.
2.
She got robotic and maybe dressed like C-3PO!
3.
Actually... she basically looked like ANNE-ything in Star Wars.
4.
She was supersweet, and maybe dressed like a Hershey's Kiss (with almonds).
5.
She looked like an Oscar...maybe even HER Oscar!
6.
Anne definitely looked a little bit like Andre from The League.
7.
And most important of all, she STILL looks like Mia Thermopolis...
8.
...and the queen of Genovia herself!