In case you missed it, figure skater Adam Rippon just became the first openly gay man to qualify for Team USA at a Winter Olympics.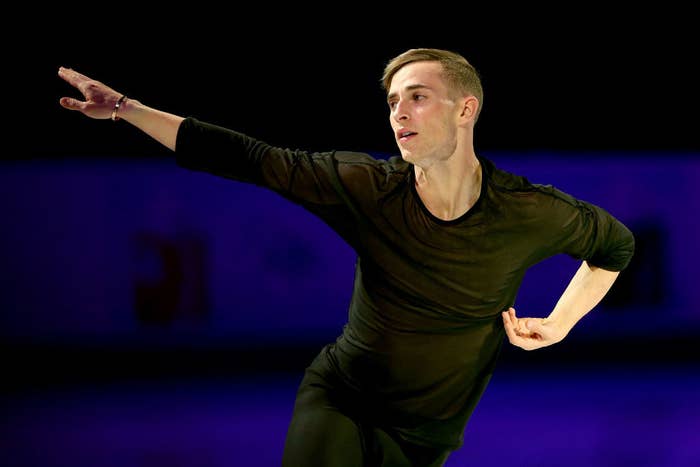 And while it's indisputable that Adam is incredibly talented on the ice, what I'm *really* here for are his tweets. They're *kisses fingers like an Italian chef* impeccable.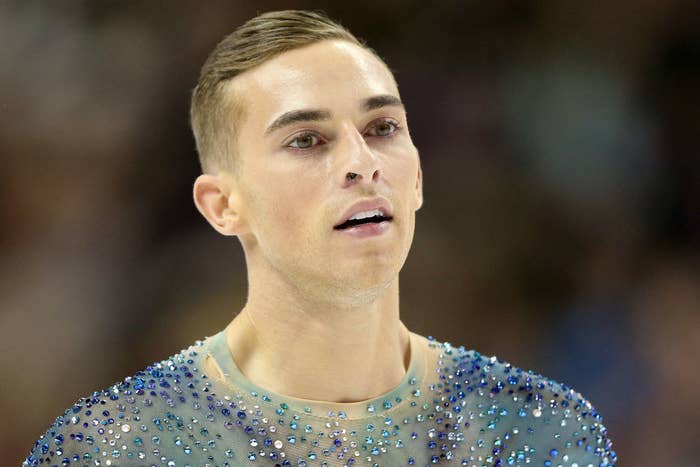 So pull up a chair and be prepared to smash that follow button...here are some of my faves.
1.
On what it's like being an LGBT athlete:
2.
On the solar system:
3.
And this follow-up:
4.
On people who question why figure skaters wear costumes and not uniforms:
5.
On who he would skate with in pairs (which he doesn't compete in...) as a gay man: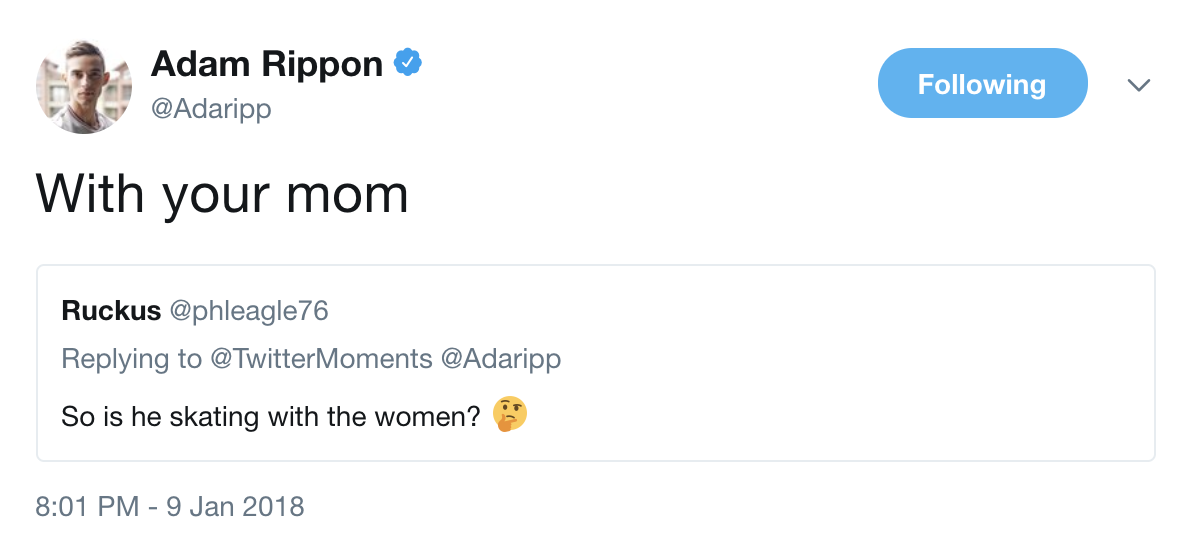 6.
On New Year's resolutions:
7.
On LA cliches:
8.
On living up to his name:
9.
On whether or not his "assets" are natural:
10.
And this response:
11.
On being single:
12.
On competition:
13.
On glowing up:
14.
On living your best life:
15.
And finally, while it's not *his* tweet, but this is how we're ALL trying to be in 2018:
Keep doing your thang, Adam! We're rooting for ya.