The Fresno Grizzlies, an affiliate of the San Francisco Giants, will be wearing TMNT-inspired uniforms on August 2, according to the team's Twitter account.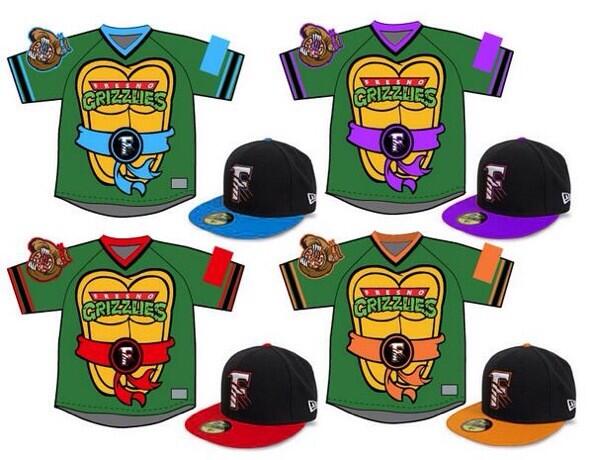 The Grizzlies aren't the only minor league team set to don pop-culture-inspired jerseys this season. Earlier this year, the Toledo Mud Hens unveiled Ghostbusters-inspired uniforms that the team will wear May 30.
The Grizzlies also said in a tweet that the TMNT hats will be available for sale in the team store throughout the season, while the jerseys will be sold in a charity auction.
There's no word on weather the Grizzlies' manager will be wearing a Splinter-inspired uniform.