How To Schedule Gmail Emails
Gmail finally rolled out a much needed boomerang feature and it's super easy!!
If you are like me, sometimes you want to immediately respond to an email, but you don't want to look like you are just sitting around immediately responding to emails, so you wait before sending said email, but then it's three days later and you realize you totally forgot to send that email! Gmail is now finally rolling out a "schedule" email option and let me tell you something, it's going to cHANGE YOUR LIFE. You can now immediately respond to emails but make it like you took your time and thought out your response!
1.
Compose email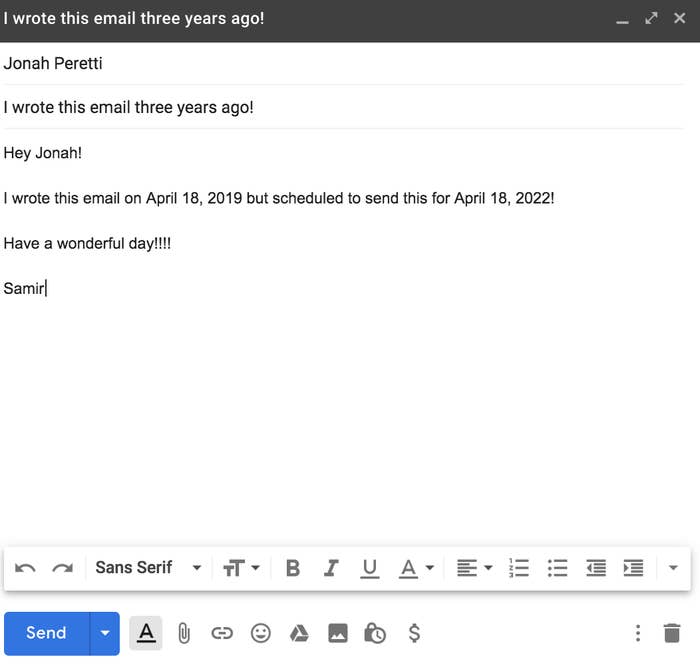 2.
Click the little arrow next to the send button
3.
Schedule email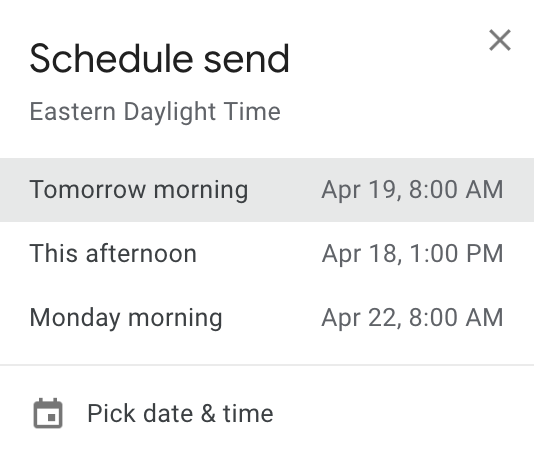 4.
For this example I wanted to schedule the email for three years from now, so I clicked "pick date & time" and scheduled it for April 18, 2022. I also picked 4:20pm since 420 is funny???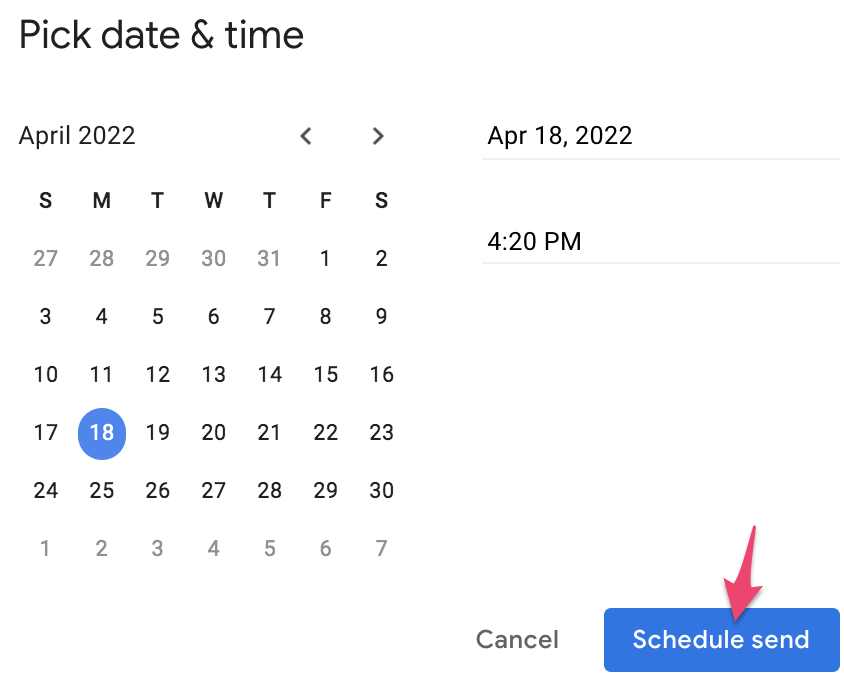 5.
Click schedule and you are done!
If you want to see or edit your scheduled emails, that's easy too. Go over to the left area of your inbox and you'll see a section called "scheduled"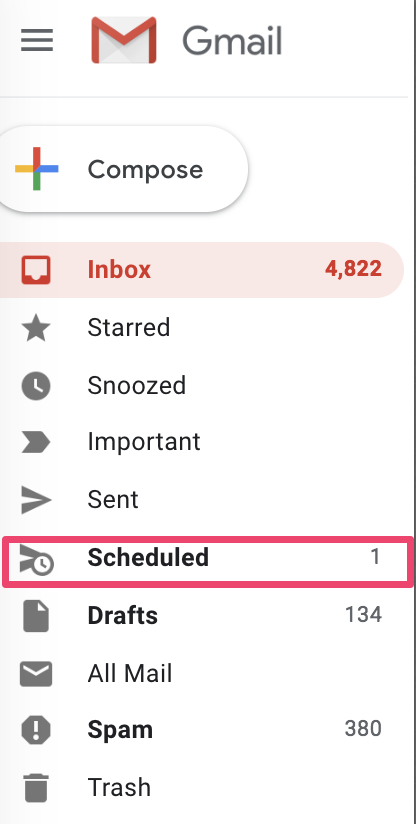 There you'll see a list of your scheduled emails.

If you want to cancel or edit your scheduled email, click into that email, then click cancel. Gmail will cancel the email and reload it if you want to schedule it again for another time.

That's it! Now go out there and schedule your email hearts out!!