I know you just got done watching the most recent episode of Game of Thrones, and I won't spoil anything from the episode if you didn't. But, before you open up a private browser...
And google "Maisie Williams age"...
I'm here to tell you...
That according to Wikipedia...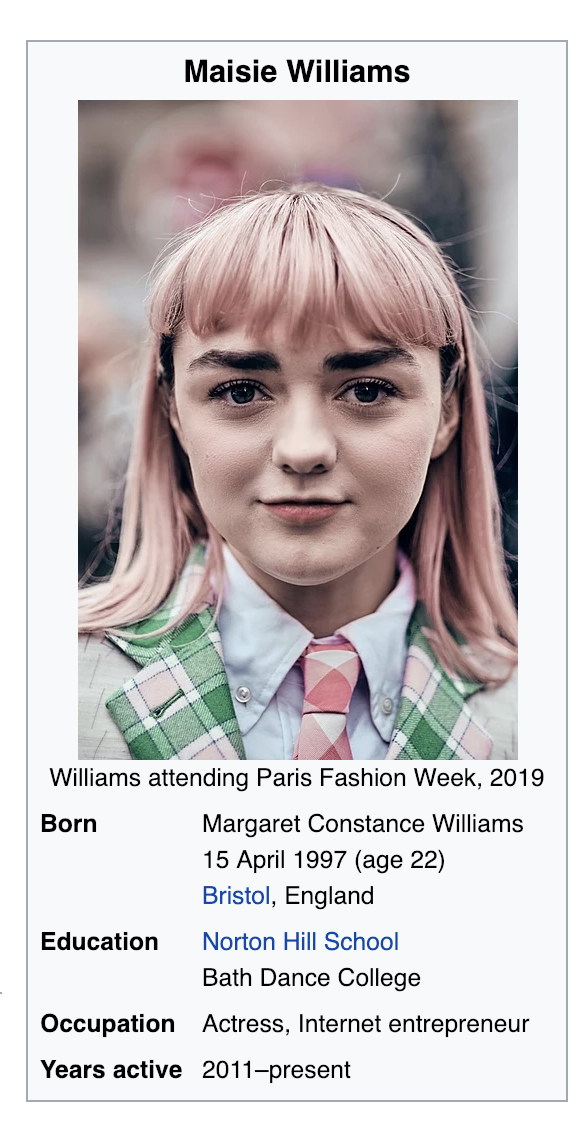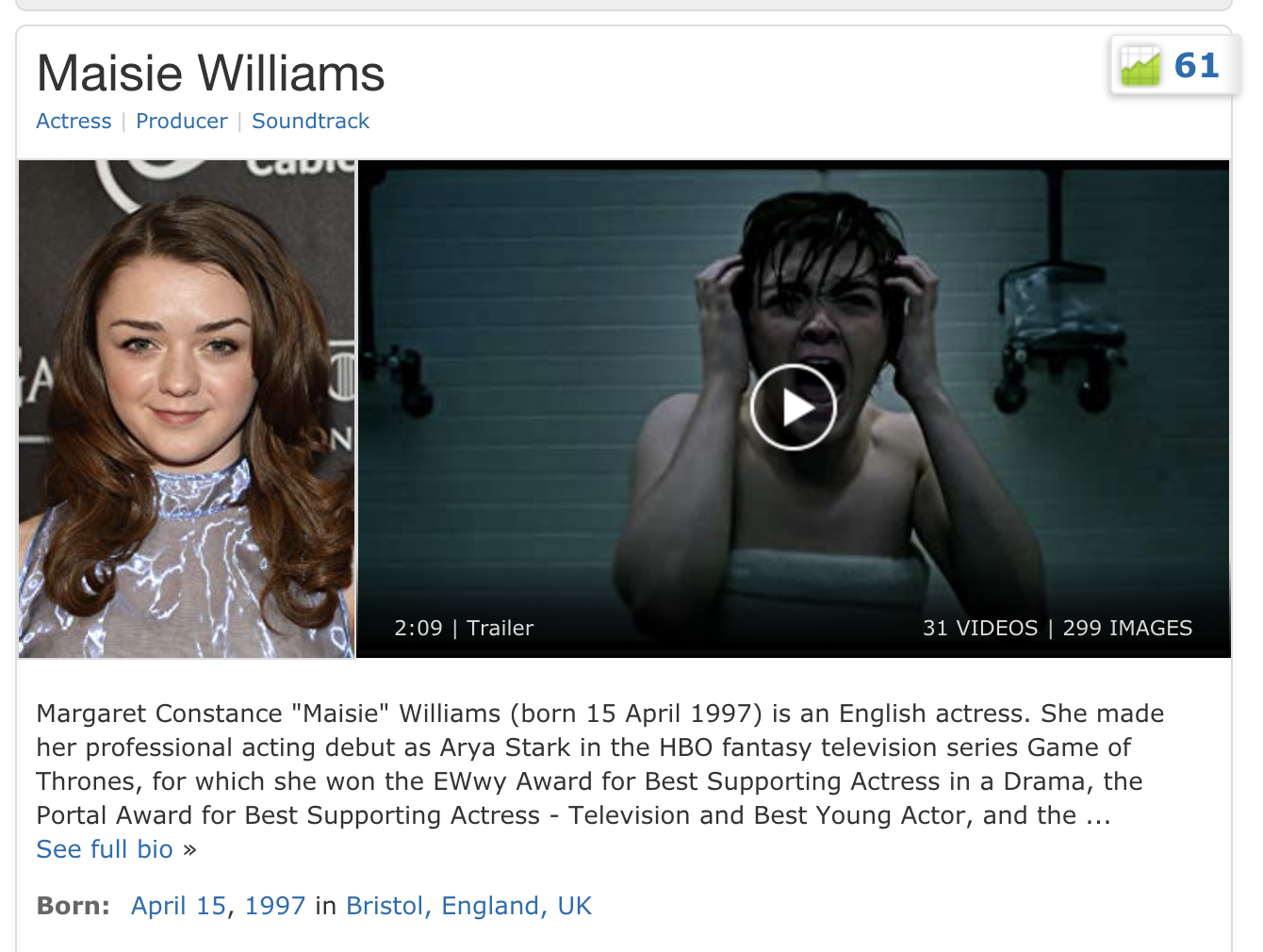 Maisie Williams, aka Arya Stark, was born on April 15, 1997, and is currently 22 years old.