Marceline, seen here in a "cone of shame," luckily has a very kind dad who refused to let her feel bad about her problem. Here's how he did it:
Step 1: Accept your reality.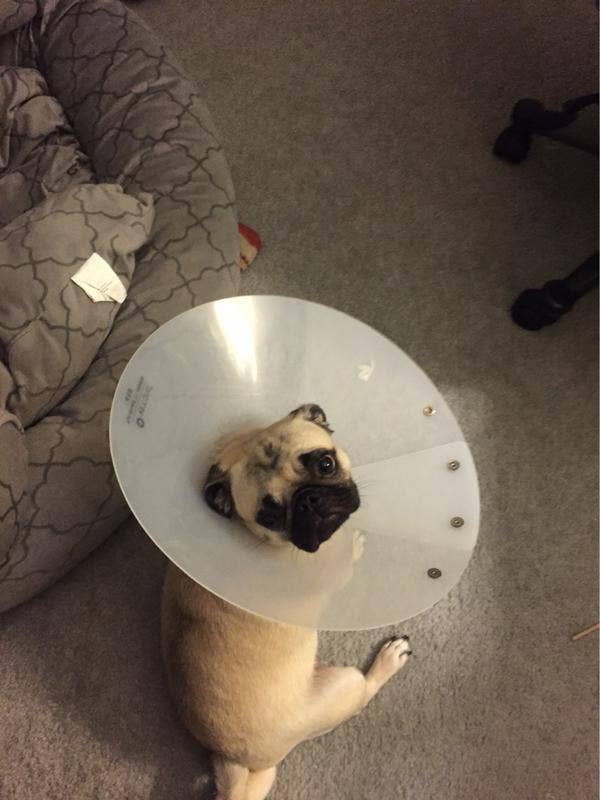 Step 2: Decide to do something about it.
Step 3: Find what makes you happy, and...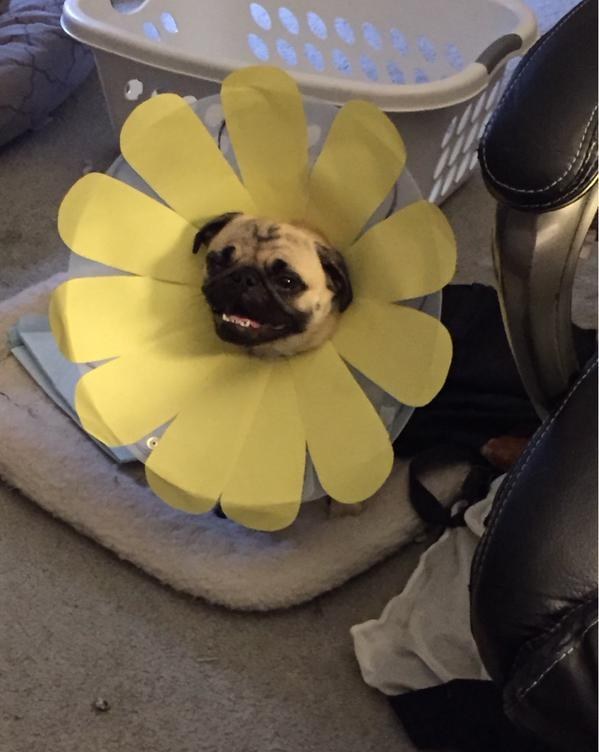 ....Step 4: SMILE FOREVER ABOUT IT!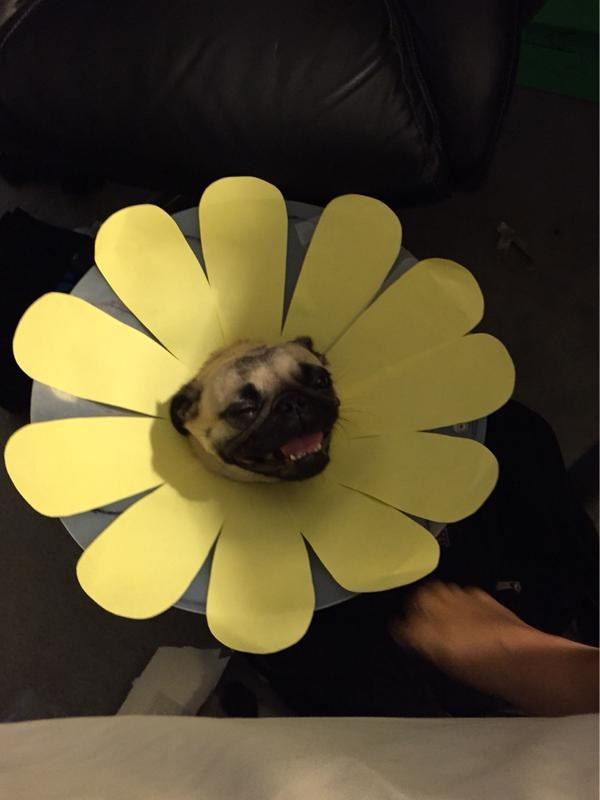 Feel better soon, Marceline!