Starbucks' Six Crazy New Frappuccino Flavors Include Red Velvet Cake And Cotton Candy
Will you try them all?
Today, Starbucks announced that it's launching six new Frappuccino flavors, available for a limited time.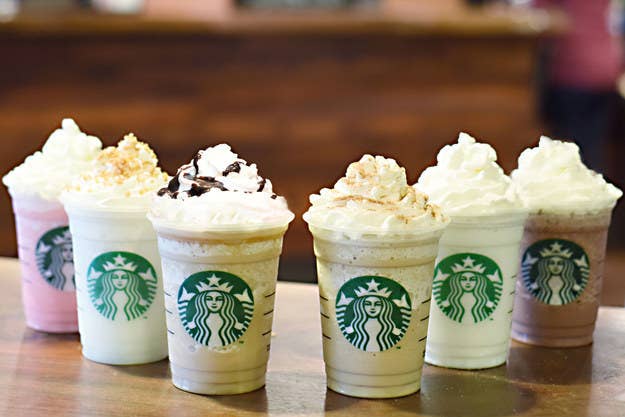 They're actually based on fan favorites from the "secret menu" of flavor combos customers have cooked up.

Did your favorite make it to the menu? Here are the flavors, and what Starbucks says they taste like:
1.
Red Velvet Cake Crème
2.
Lemon Bar
3.
Cinnamon Roll
4.
Cotton Candy Crème
5.
Caramel Cocoa Cluster
6.
Cupcake Crème
So, how does everyone feel about all these new flavors? Most people are generally excited:
Though some are predictably concerned: