1.
Baby 2.
Sweetheart 3.
Jellybean 4.
Cali 5.
Minnie 6.
Erica 7.
Lucy
8.
Fancy 9.
Regina 10.
Athena 11.
Rex
An estimated 1,000,000 pit bulls are euthanized each year in America's shelters. Victims of prejudices, uneducated laws and urban tales that associate them with ultra violence, they are probably the most misunderstood dogs. Pit bulls, like any terrier dogs, are strong and powerful animals. There is no denying that. But most pit bulls are peaceful and sweet love bugs. Their power is in their snuggles and unconditional love. For this series, I imagined them like hippies, fighting the system and the image they are given with the power of love and the softness of flowers."Flower Power" is about challenging myself to approach pit bulls with a fresh perspective and an open heart. I invite the viewer to do the same.
In addition to this photo series, which aims to bring awareness to pups who need your help, Sophie created the #pitbullflowerpower hashtag on social media for everyone to show their support.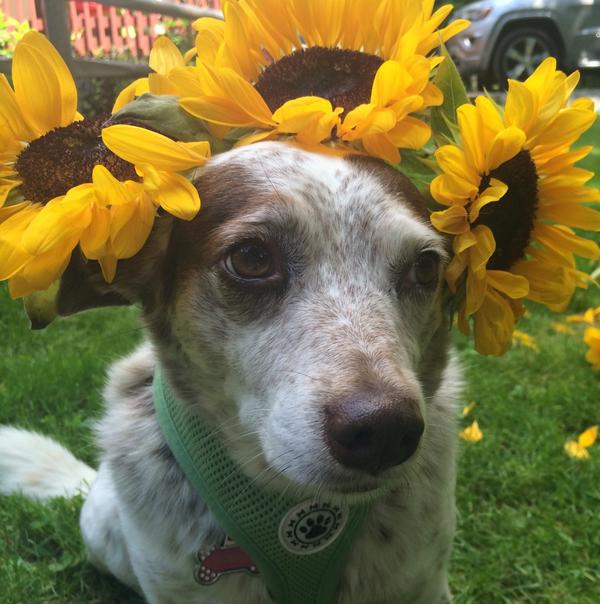 For more info, visit Sophie's site, where she'll soon post a flower crown tutorial for your own local rescue photoshoots, and where you can purchase calendars/prints, whose proceeds go toward the three shelters used in her photos.