1. Where is Jess now?!
2. Are Rory and Jess dating now?
3. How cute are Lane and Zack's kids?
4. Does Rory have the kick-ass career she always wanted?
5. Did Luke and Lorelai get married????
6. DID THEY GET DIVORCED ALREADY??
7. Did they have kids, too?
8. How is Emily coping with the loss of Richard?
9. Do we have to deal with April again?
10. Did Lane ever get back into music?
11. How many more jobs has Kirk had in the meantime?
12. Did Sookie and Jackson ever have more kids??
13. Does Michel still work for Lorelai?
14. Did Lorelai end up selling the inn???
15. What's Marty up to?
16. What sort of company does Logan run now? Or did he never even get one started?
17. Did Dean and Lindsay get back together?
18. Do they live in a townhouse?
19. Did Dean go back to school? Or cheat on any other of his potential wives?
20. How many more books has Jess written?
21. Did Paris become a doctor and THEN a lawyer?
22. Are Paris and Doyle a happily married power couple yet?
23. Has Taylor found a sweetheart?
24. Are Lorelai and Rory both single and do they make totally great wingwomen for each other?
25. Is Lorelai on Twitter?
26. Did Rory become a White House reporter after following Obama's campaign?
27. IS SHE BFFS WITH SASHA AND MALIA?
28. Did Miss Patty choreograph Hamilton?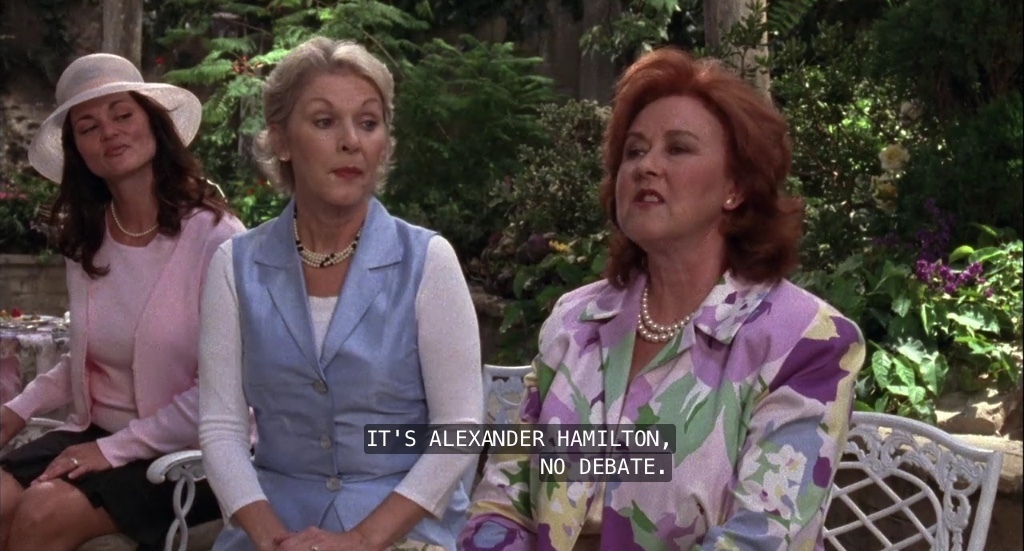 29. Did the town troubadour get a record deal?
30. WILL WE FIGURE OUT WHAT THE TOWN LONER WAS PROTESTING?
31. Did Kirk and Lulu get married?
32. DID THEY SPAWN?
33. Is Rory now covering Hillary Clinton's campaign?
34. Did Emily ever settle on a maid?
35. Does Mrs. Kim ever find out where Mr. Kim apparently wandered off to?