Hello, Edward!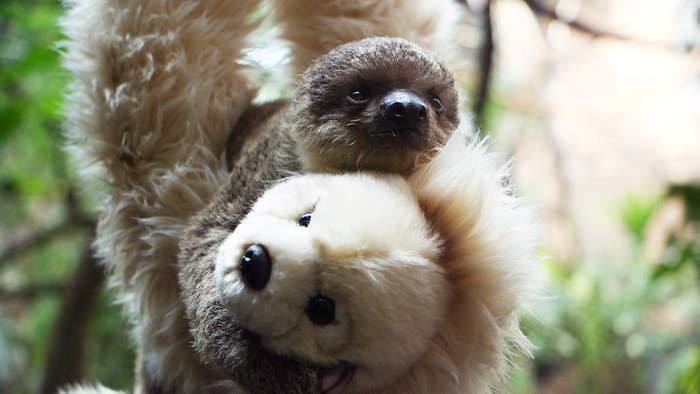 Sadly, his mother stopped producing milk and couldn't take care of him anymore.
But zookeepers were able to start bottle-feeding him many times a day!
He gets "goat's milk, topped up with some vitamins," said zookeeper Kelly-Anne Kelleher.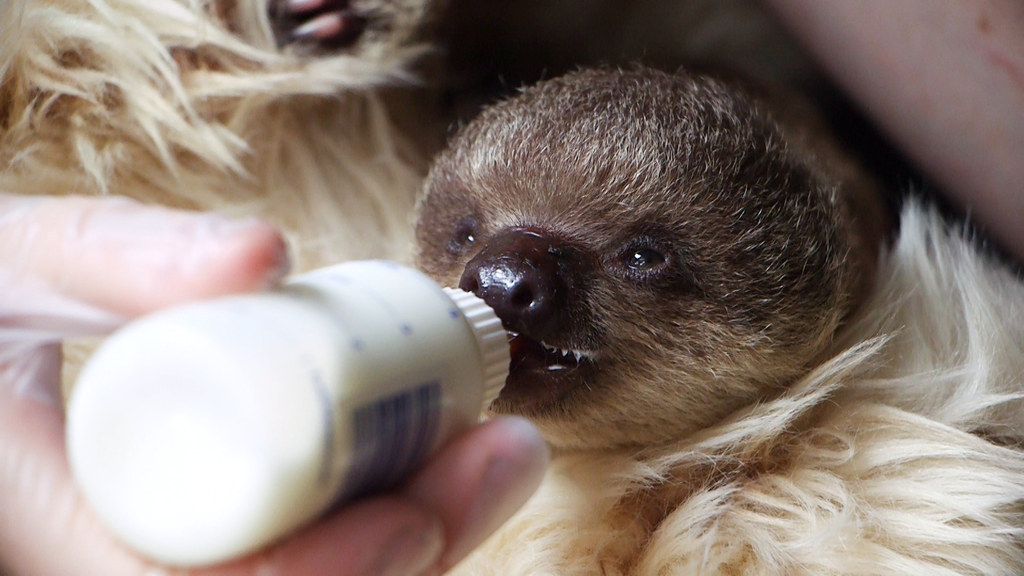 He's still learning how to grow into a big and strong sloth, so he gets to "train" on this sloth-like teddy bear.
This is to "help build up the muscles that Edward would normally use holding on to mum."
With some regular exercise...
...he's learning to cuddle like a pro!
All that hard work can be pretty tiring for a baby sloth.
Just keep hanging in there, Edward!