This Orphaned Baby Sloth Has To Have His Teddy Bear
When Edward's mom could no longer care for him, zookeepers at ZSL London Zoo stepped in with a little help from a special stuffed animal.
Hello, Edward!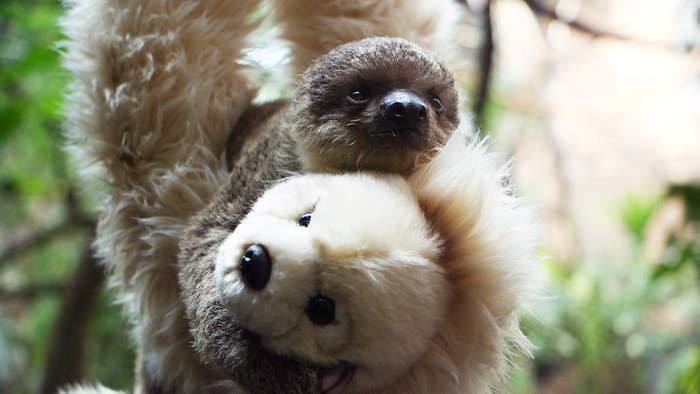 This little guy, named after Edward Scissorhands, was born at the London Zoo only seven weeks ago.
Sadly, his mother stopped producing milk and couldn't take care of him anymore.
He gets "goat's milk, topped up with some vitamins," said zookeeper Kelly-Anne Kelleher.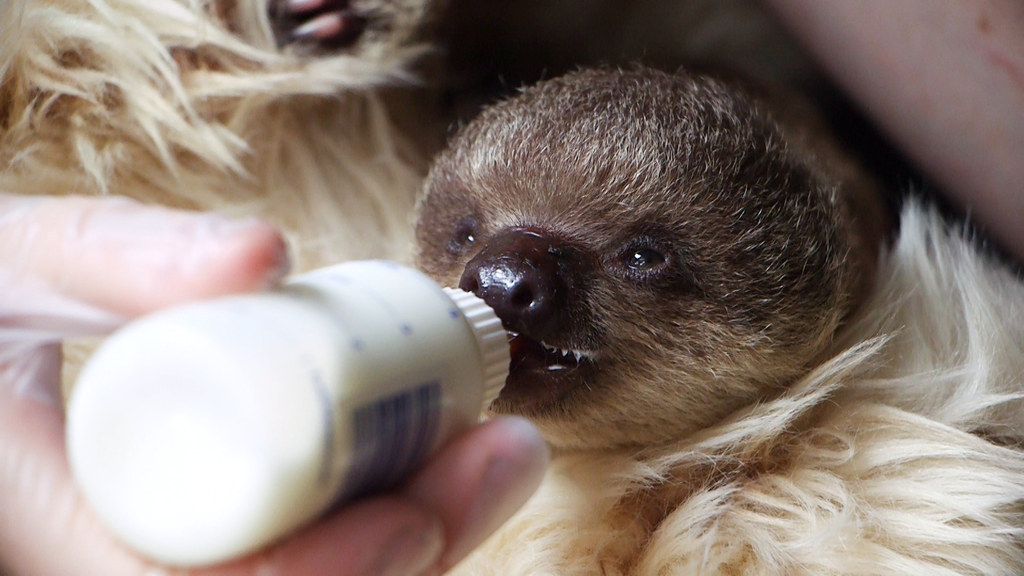 He's still learning how to grow into a big and strong sloth, so he gets to "train" on this sloth-like teddy bear.
This is to "help build up the muscles that Edward would normally use holding on to mum."