Twitter user @azealiadelminaj is on the front line of the coming cakepocalypse.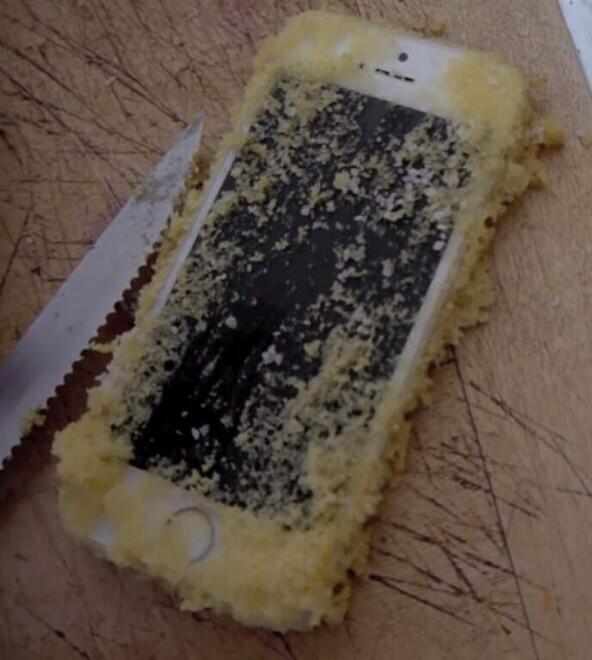 Her iPhone tried to cry for help.
Cake is now the enemy, y'all. Plan accordingly. Trust no one. Stop celebrating all holidays. Call your mother.
Tumblr has started some spooky speculations of its own.
With all the awareness this tweet is giving to the upcoming Cake War...
...maybe the best course of action is just to eat all the cake. Get to work!
THE CAKE IS A LIE:
The original photos appear to come from a YouTube video where the cake must have convinced the experimenter to put the iPhone into said cake, therefore making the cake even more evil than if this was a mere accident.