The tiny little fella was born at the Smithsonian's National Zoo on Aug. 22. He weighed just over one pound!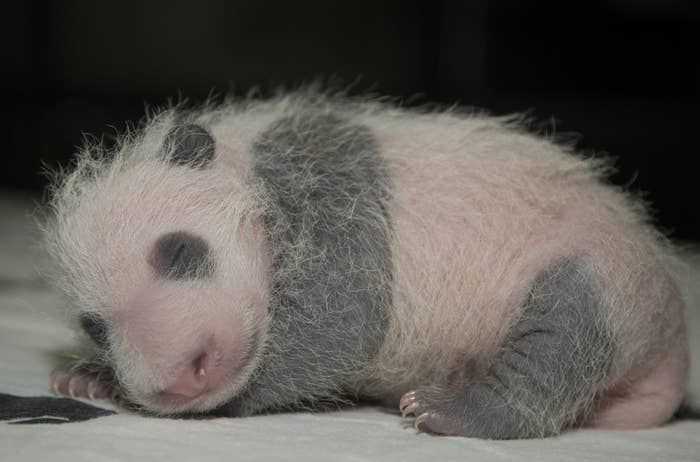 He and his mom, Mei Xiang, have been cuddling up all sweet ever since then.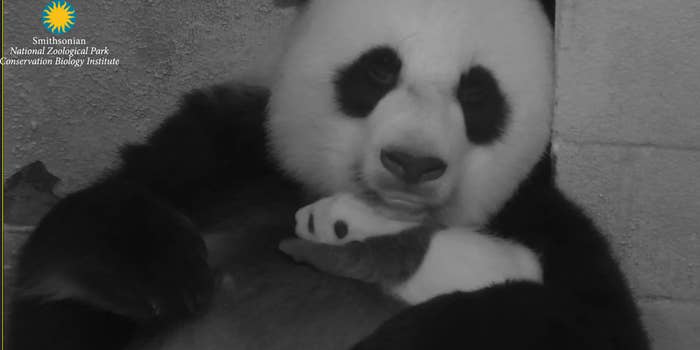 Michelle Obama had the honorable job of selecting the baby panda's name, along with the first lady of the People's Republic of China, Peng Liyuan.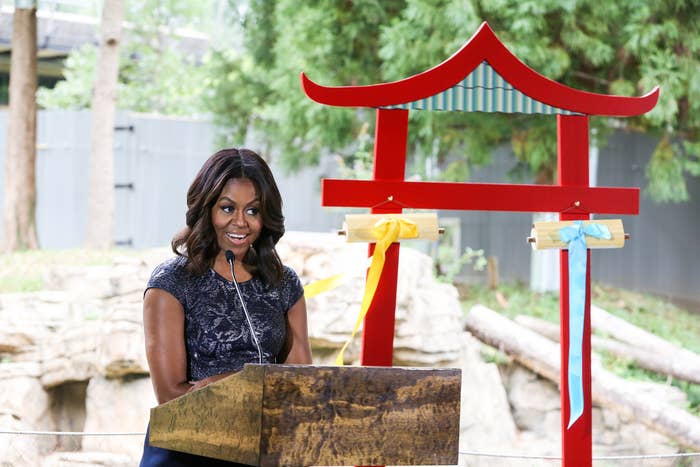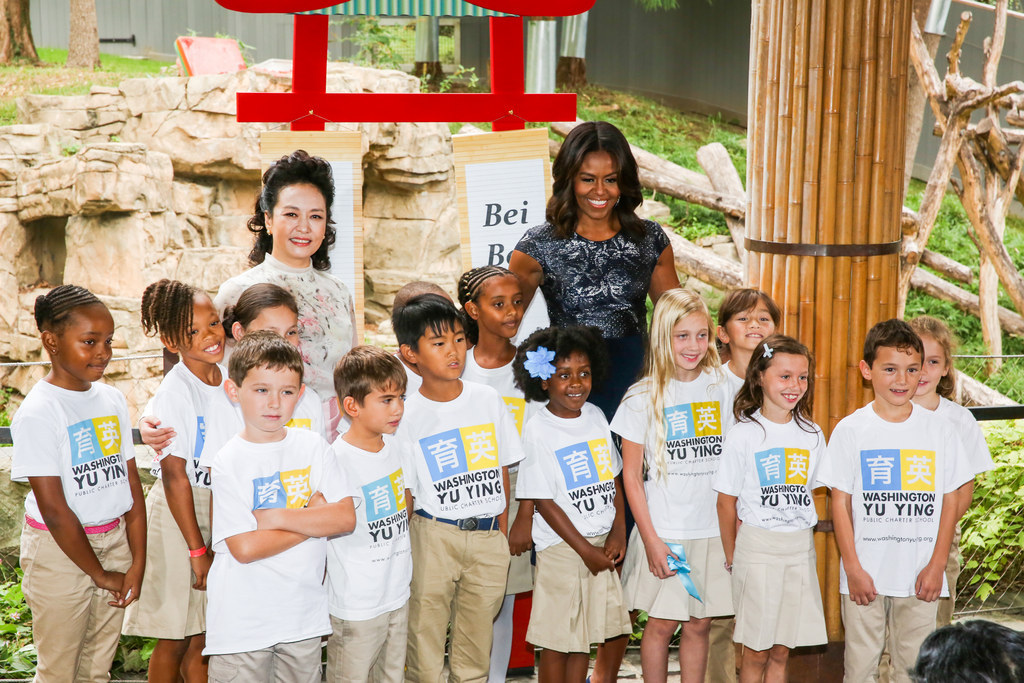 Bei Bei! It means "precious, treasure" and goes perfectly with his sister's name, Bao Bao.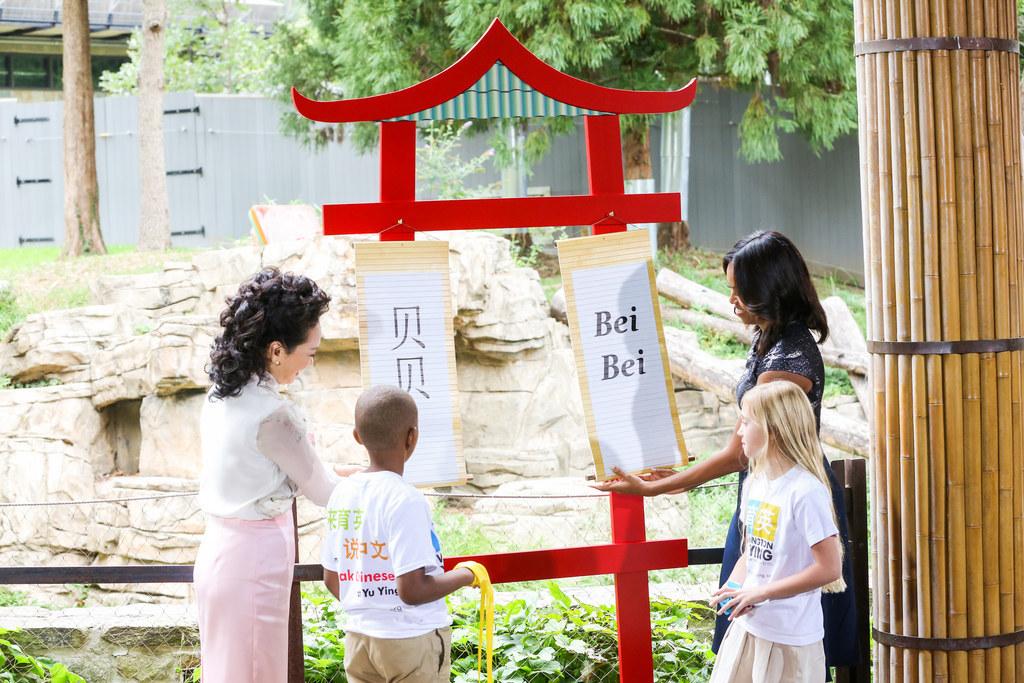 It's totally fine to call him Bae Bae, though! 🐼
Click here to learn more about the zoo's panda conservation efforts.