What London Street Performers Are Really Thinking
I spoke to street performers at Southbank Centre and Covent Garden to find out what goes through their minds, and how they got into the profession in the first place.
Tommy West, Queen's Guard statue, four months street performing.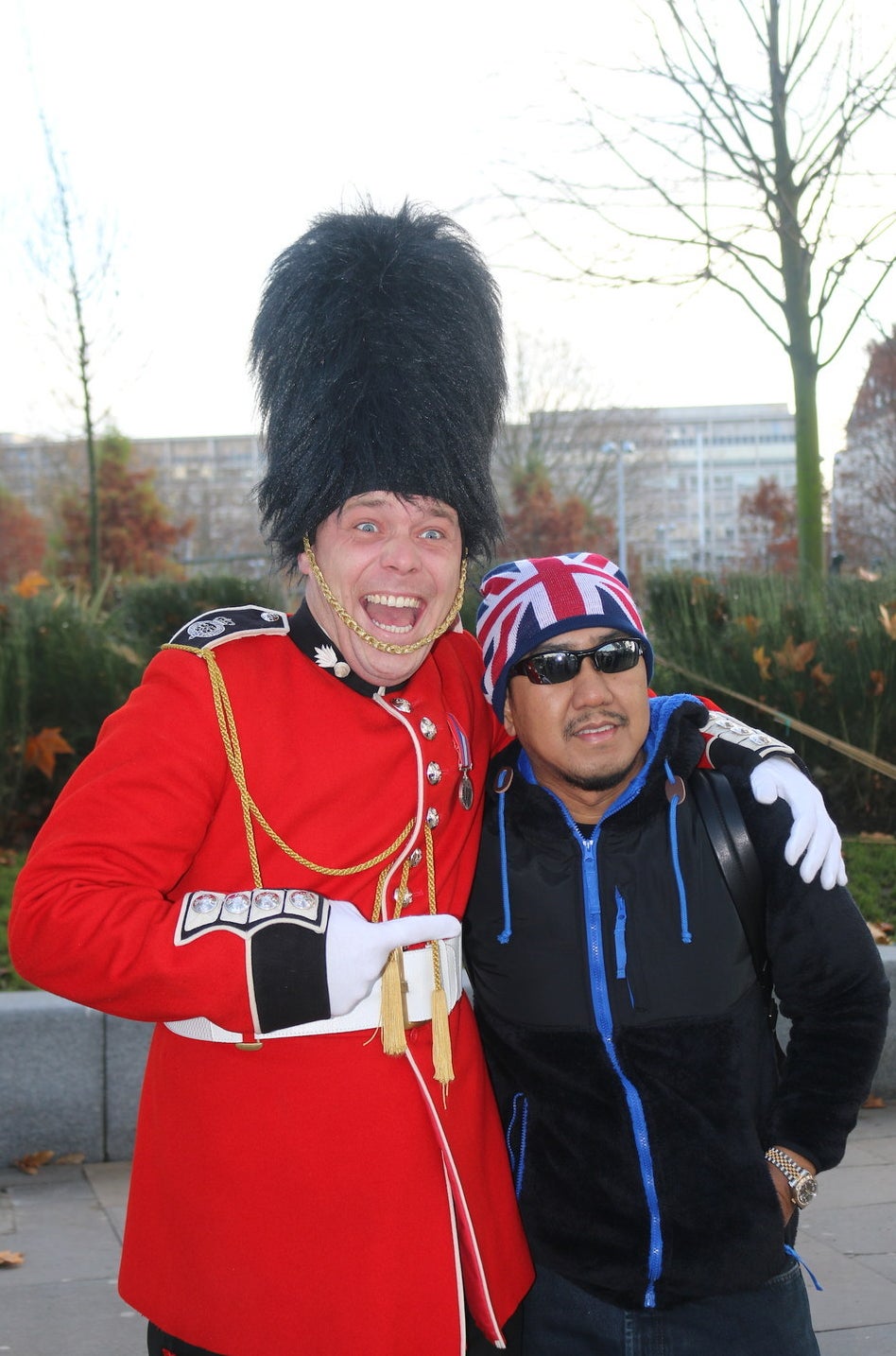 West told us that during the summer months he performs on the streets full-time, but in the winter months – when the weather's worse and things are quieter – he also works part-time at Tower Bridge.
"I tried street performing last year for about three months, to see whether it would work," West said. "I had a completely different character last time – I was a stilt-walking police man – but in the end I had to give that up because it was taking too much strain on my knees. So I decided to come up with this costume, the Queen's Guard, and the tourists absolutely love it… Because you get a lot of different nationalities down here on the South Bank, for those of them that don't understand or speak English it's much better to be a statue – with visual stuff – so that they can relate to the comedy aspect of it."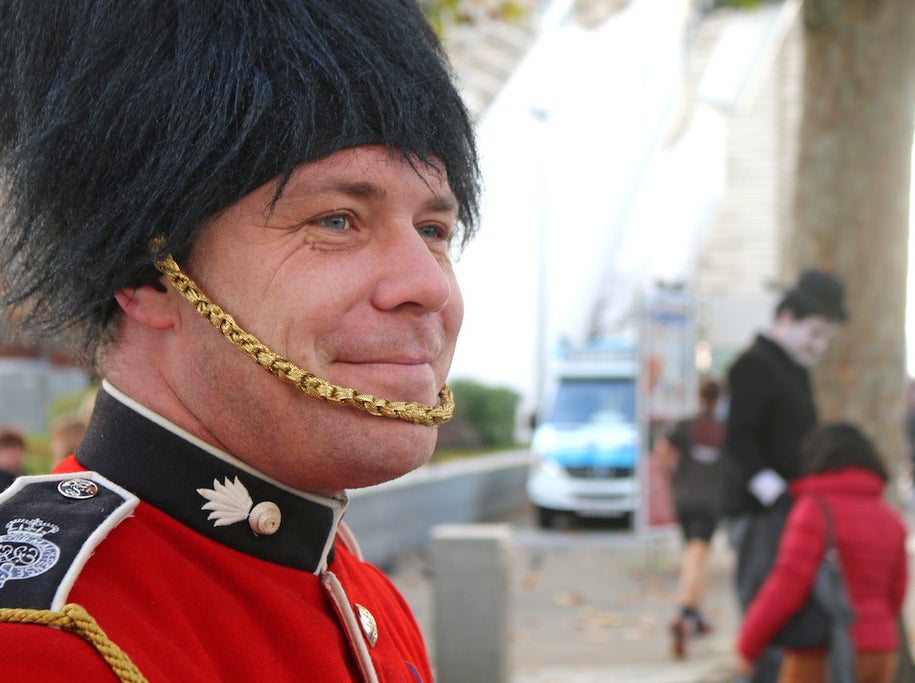 West said that the Southbank Centre actually holds auditions for the street performers who work in the area, and – like in Covent Garden – everyone who performs there has a license. But in other areas of London, this isn't always the case.
Johnny Silver, human robot, 12 years street performing.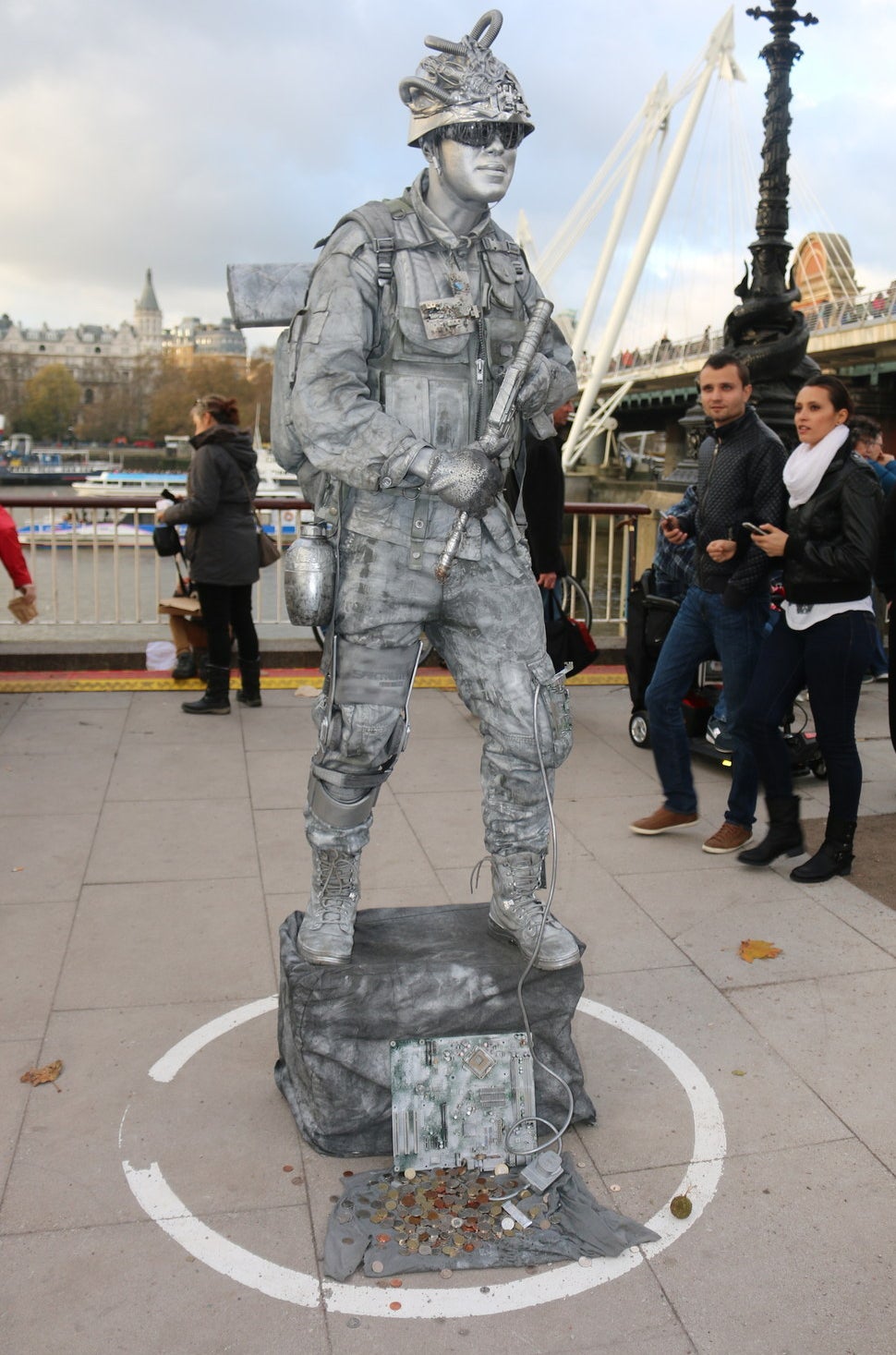 Although he used to work part-time in Tesco, Silver now makes enough money from street performing to do it full-time. He's got his outfit preparation down to a fine art – he told us it only takes him half an hour to get ready in the morning – and when we asked him if he finds it hard standing in the same position all day long, he shook his head. "It's not hard," he grinned. "You need to be relaxed and comfortable to give the best performance for people."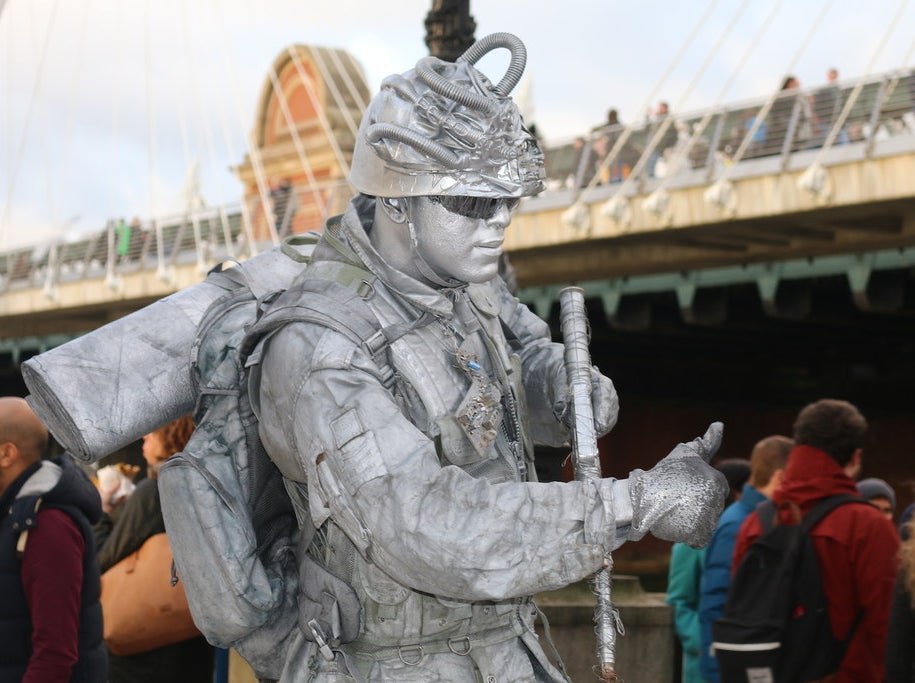 Like many other human statues, Silver plays a specific character when he's performing. His character is a robotic soldier. "I got the idea of being a soldier robot from one kid," Silver said. "One kid asked me if I could do a soldier, because his Dad was a soldier. And he had a sad story, because his Dad had died. I do this character for him."
Charlotte Campbell, musician, three years street performing.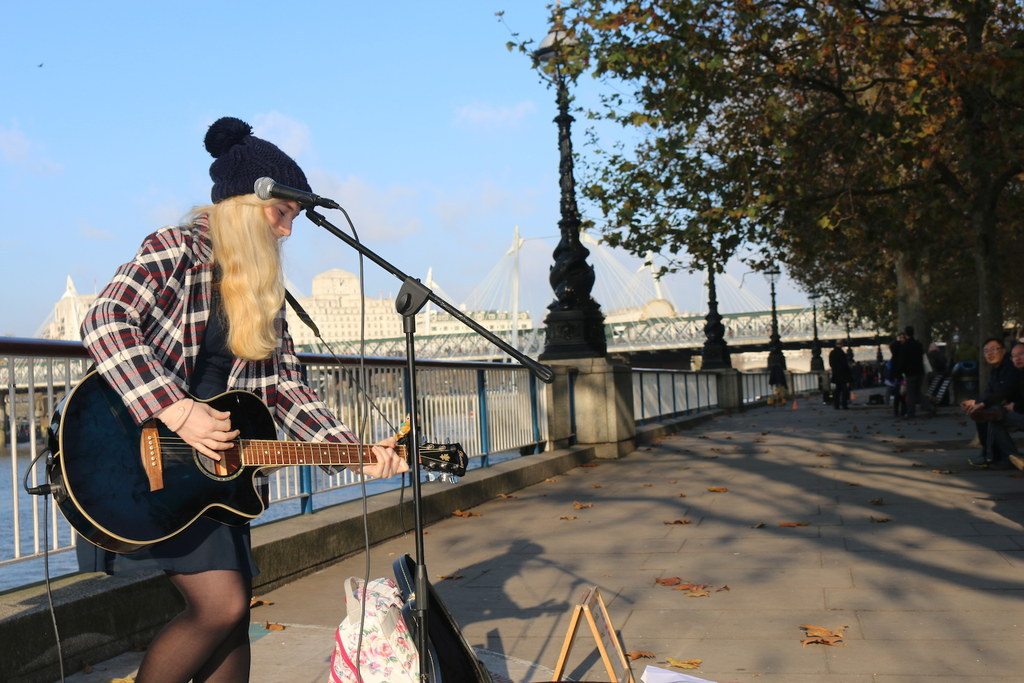 Campbell told us that alongside street performing, she also writes and records her own music (which she sells online), as well as playing corporate events, weddings and lots of other gigs with her own material.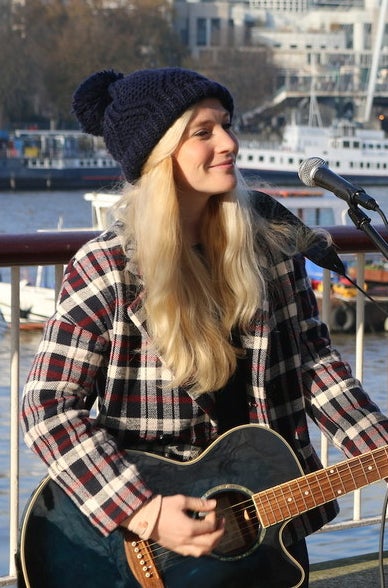 "I'm a full-time musician, but street performing is a huge chunk of my income," she said. "I really wanted to get my music out there to new people – I wanted people to hear it – so I just thought street performing was the best platform, really; it's a bit like a social media platform, but face to face."
Spikey Will ("Man of Danger"), juggler and stuntman, eight years street performing.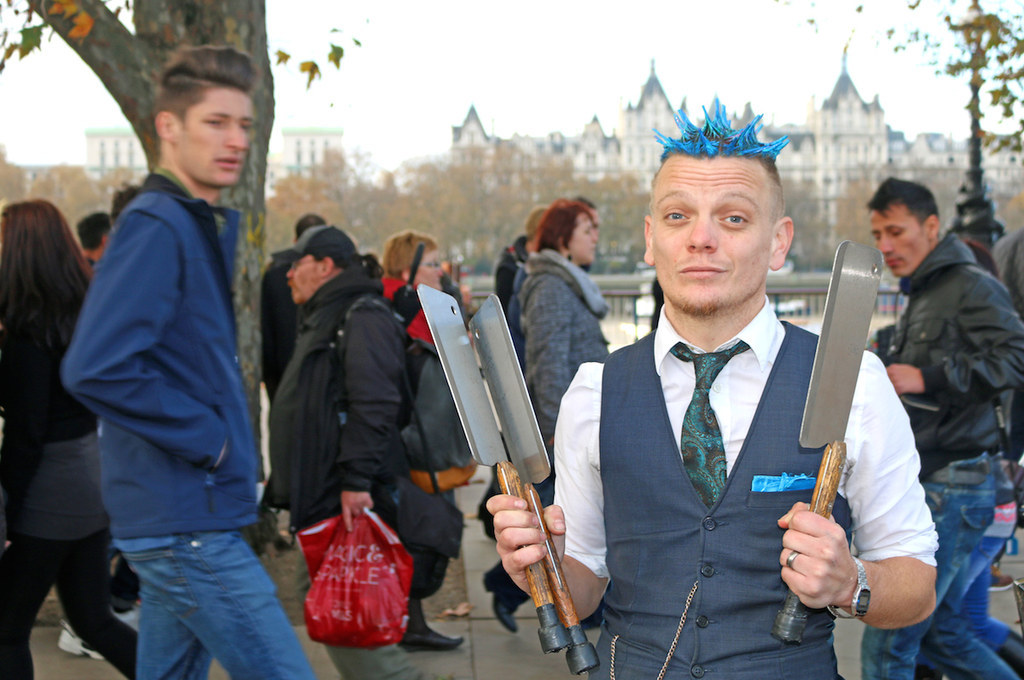 Spikey Will: "I learned to do some stuff when I was a stunt man, and then I went through a patch where I didn't have any work. I knew street performers existed, so I just put a show together instead of having to go and get a real job. It was live action stuff I was doing before – live stunt shows, high falls, abseiling and stuff like that – and it was someone there that introduced me to the bed of nails stuff, which is what I do now."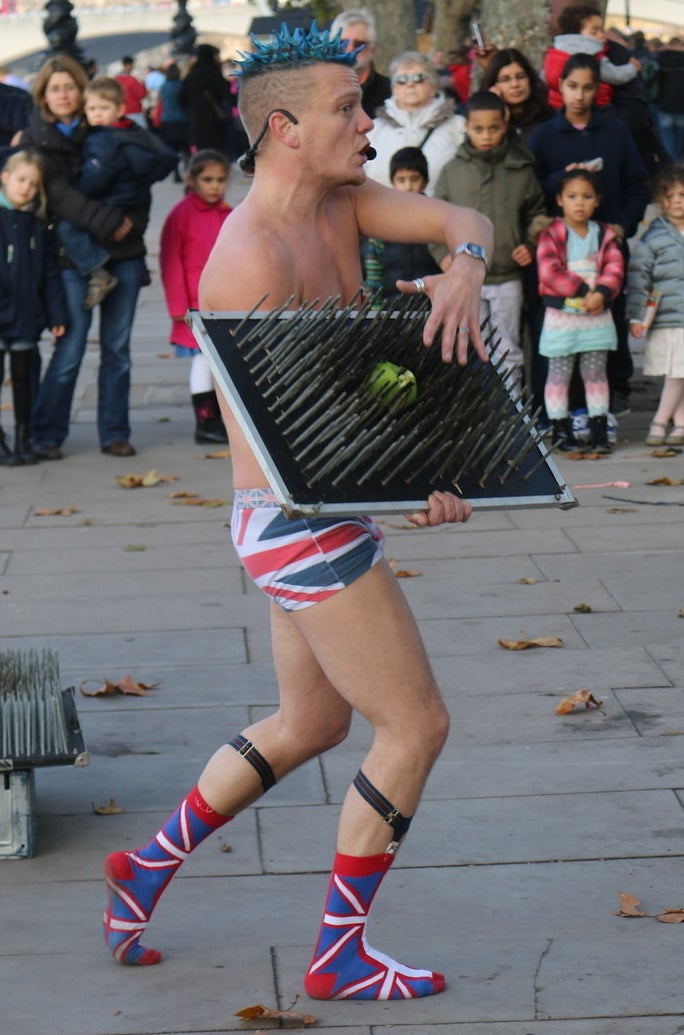 Although it's not as busy in the winter months, Spikey Will told us he works as a street performer all year round. "Most of us do corporate gigs as well," he said. "So I get paid to build crowds for events and the openings of places. Town centres and corporate gigs use the kind of stuff we do, because we can get a crowd together any time, any place."
Cat Man, human cat statue.
Cat Man told us he was working at Marks & Spencer when he realised his true calling. "I saw a video of someone dressed up on the internet," he said. "It gave me the idea."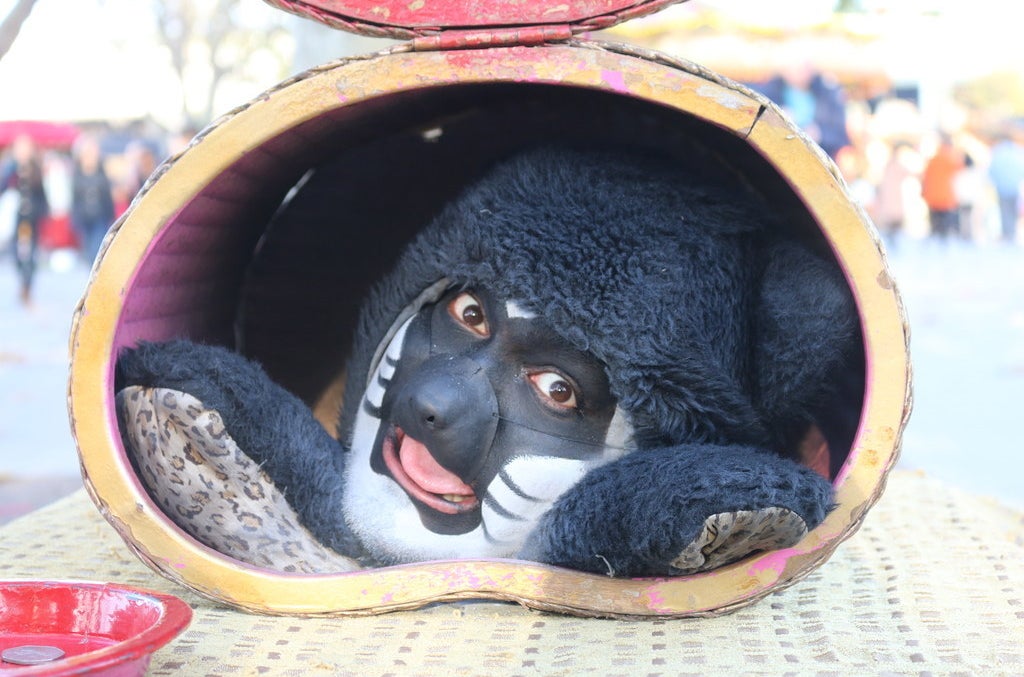 Cat Man's act – which mainly involves poking his head through a basket on a table and making odd noises – is as popular as it is strange. When we asked him how he copes with sitting under a small table for hours on end, he laughed. "I used to do yoga," he said. Cat Man refused to tell me his real name.
Nick Malinowski, juggler, 15-20 years street performing.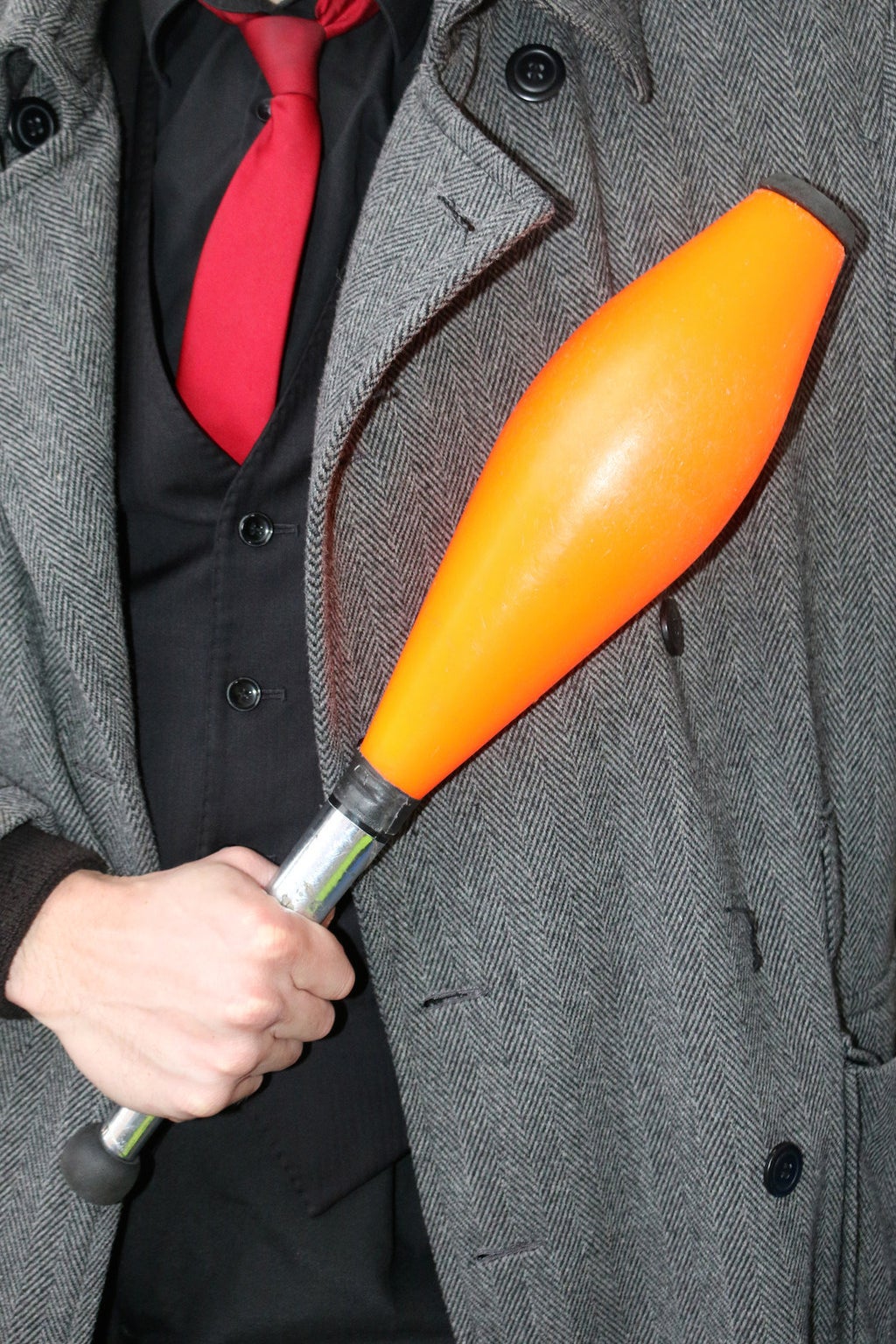 Malinowski told us he's also an actor – he does voice-over work, bits of TV, and bits of theatre. "When I'm not doing acting work, this is the job I do in between," he said. "Every actor needs an in-between job, and this kind of keeps the performing bug going."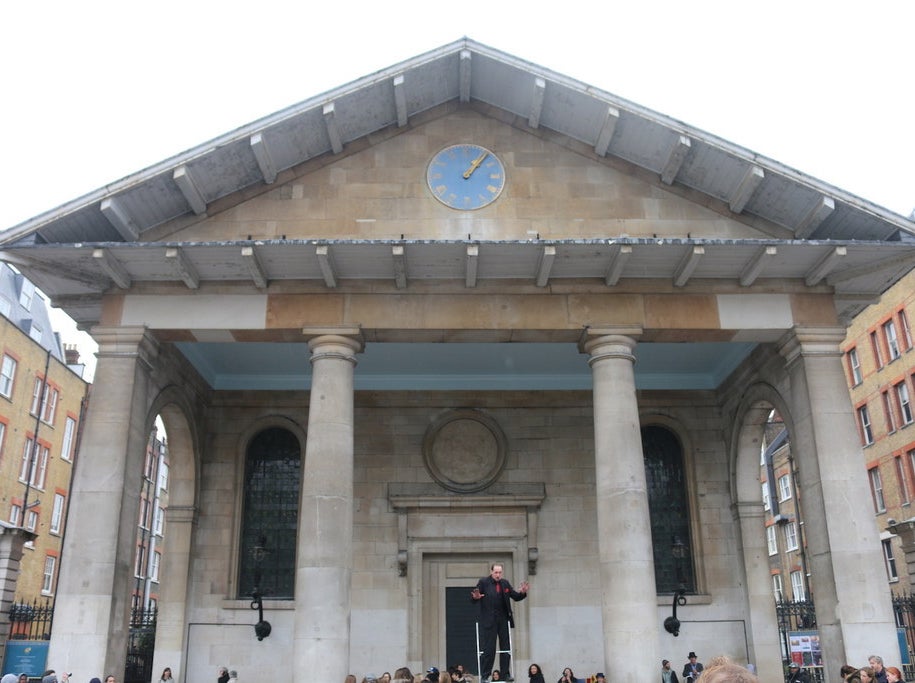 Malinowski became interested in street entertaining when he was at drama college. His friend was auditioning to be a performer at Covent Garden, and after Malinowski came down to watch him he decided to give it a go. "I thought 'that looks fun, I could do that'," he said. "Then I gradually built an act and worked down here doing that. I didn't start off doing the ladder; I've done various different shows – juggling, escapology, and bits of acrobatics over the years – but this is the one I've settled on for the moment."
Eddie Yank, acrobat, over 15 years street performing.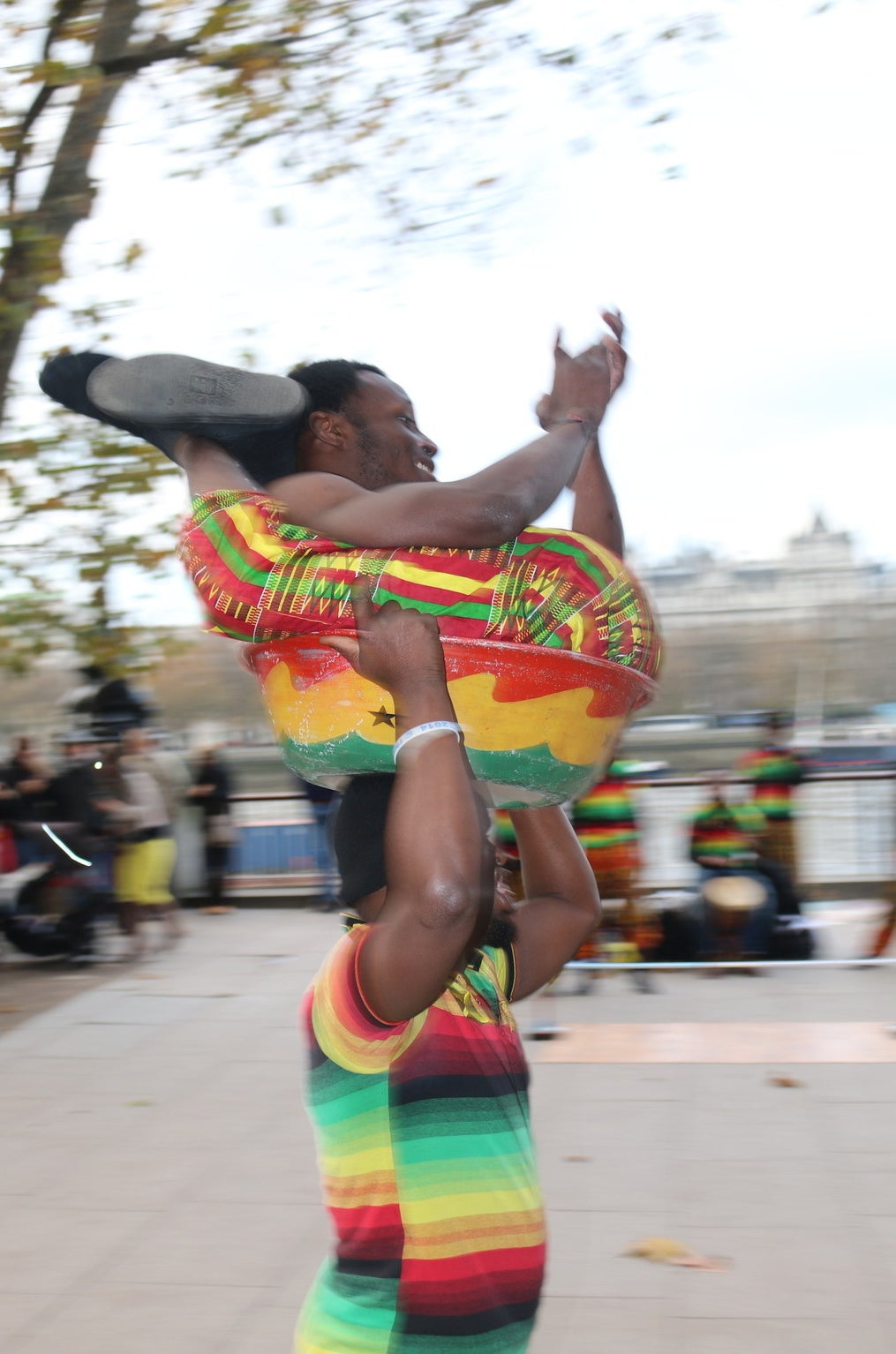 "We do this full-time, but then we also perform in the circus, in festivals, and in other programmes," Yank said. "We travel all over the world; we've been to France, Germany, Italy, Taiwan, Dubai, Spain – all over. People want to see something different, and this kind of act is bringing something unique."
Yank told us he learned traditional African acrobatics in Ghana when he was much younger. After he got a team together and started performing, the government in Ghana recognised what they were doing and began promoting them in different countries across Africa. Later, they started touring the world.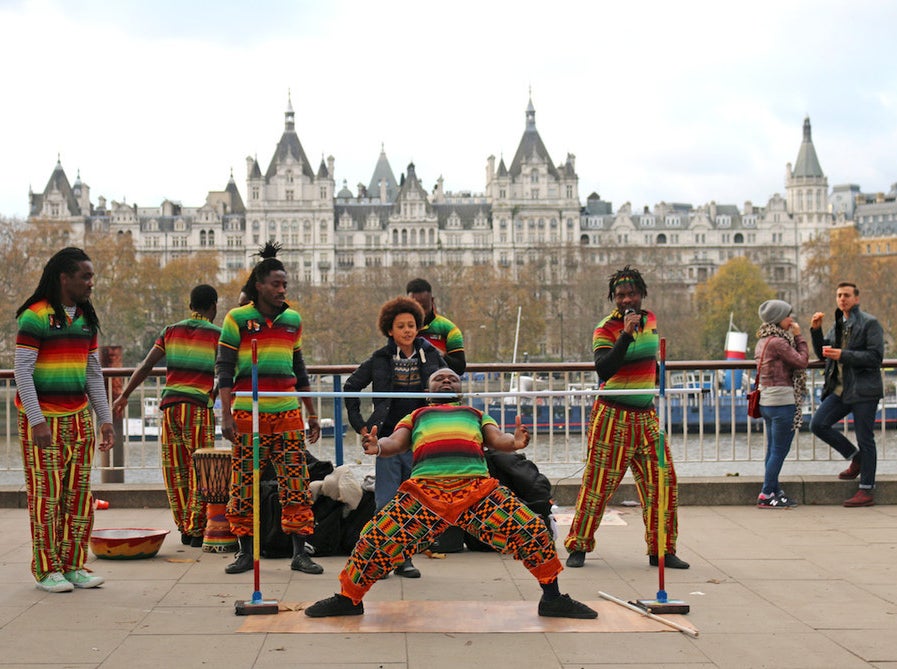 As well as a means of earning extra money and promoting their act, Yank explained that there are a number of reasons why they perform on the streets. "We come here to entertain people," he said, "and we also perform to train ourselves. The streets are like a training ground for us."
Corey Pickett, unicyclist and juggler, three years street performing.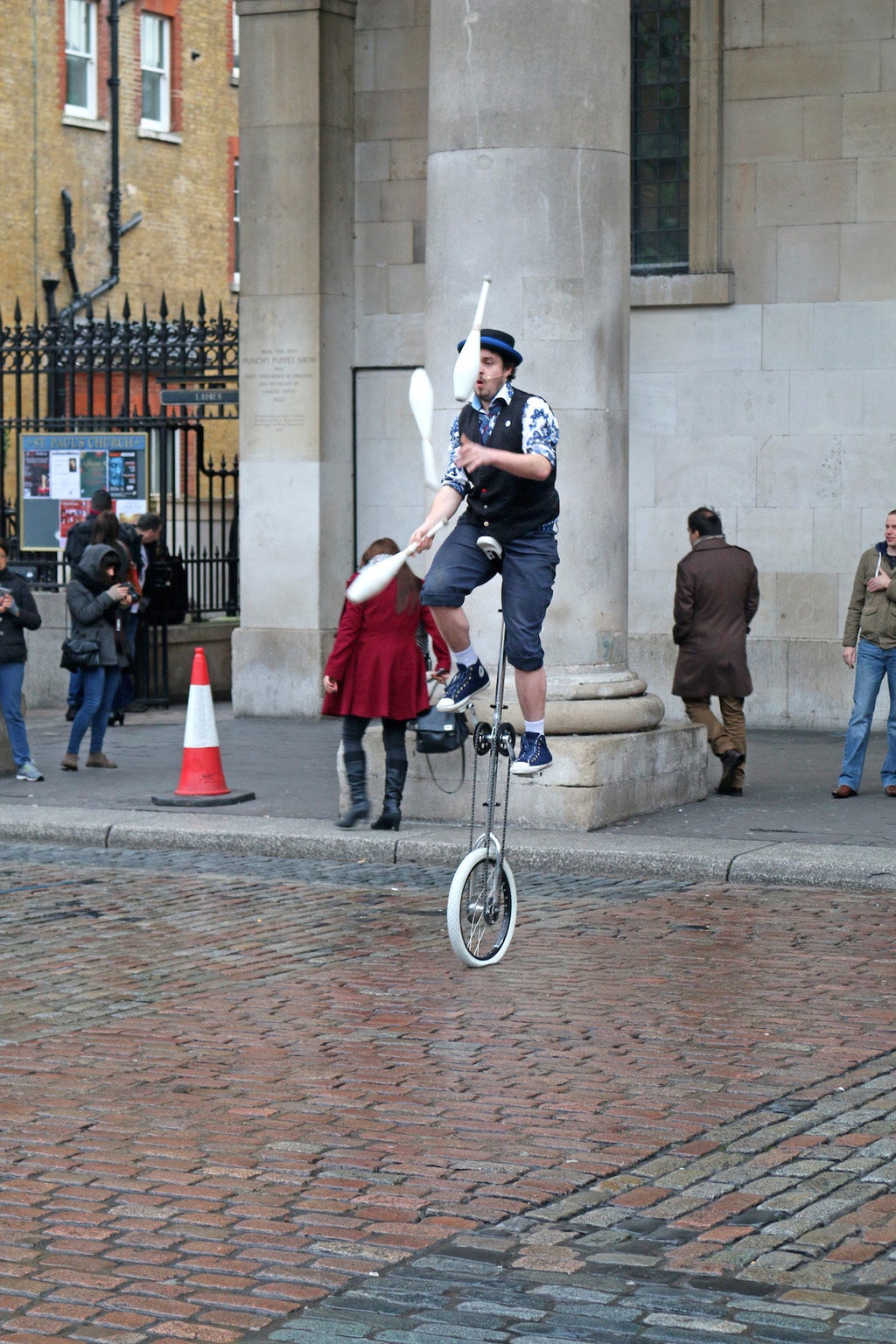 "I went to a performing arts high school for drama and then I started an acting degree at university," said Pickett. "Then I ended up canning that about halfway through, and went and toured with a circus in New Zealand!"
Pickett said he's been living as a performer for five years now. "That's been taken up by doing tours with circuses and cabarets, and I also perform with music in a band and have a comedy duo in Australia," he said. "All these different types of performing all add up and become enough income to help me survive!"
Michael Dufek aka Slum BMX, BMX Breakdancer, five years street performing.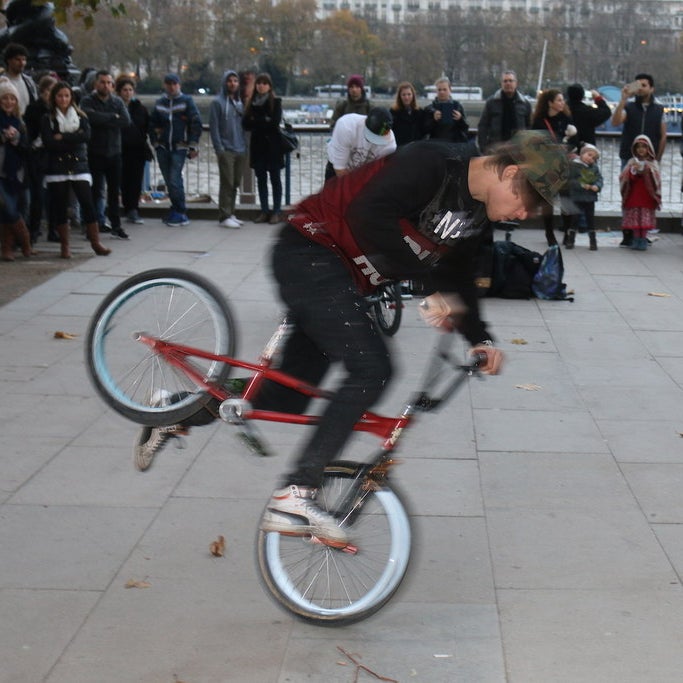 Dufek started riding a BMX bike back in 2001 – he told us he's been performing on the streets since 2009, but he's only been doing it full-time (as part of Slum BMX) for the last two years. "Sometimes people order us for parties and stuff like that, but the street performing is full-time," he said.
Slum BMX started out by travelling between different countries, doing competitions and performing on the streets for small stretches at a time. "We have a lot of international friends," Dufek said. "Every year we went to Spanish-speaking countries like Majorca and the Canary Islands, and performed for one or two months as a kind of holiday."
Tony Roberts, comedy escapologist, ten years street performing.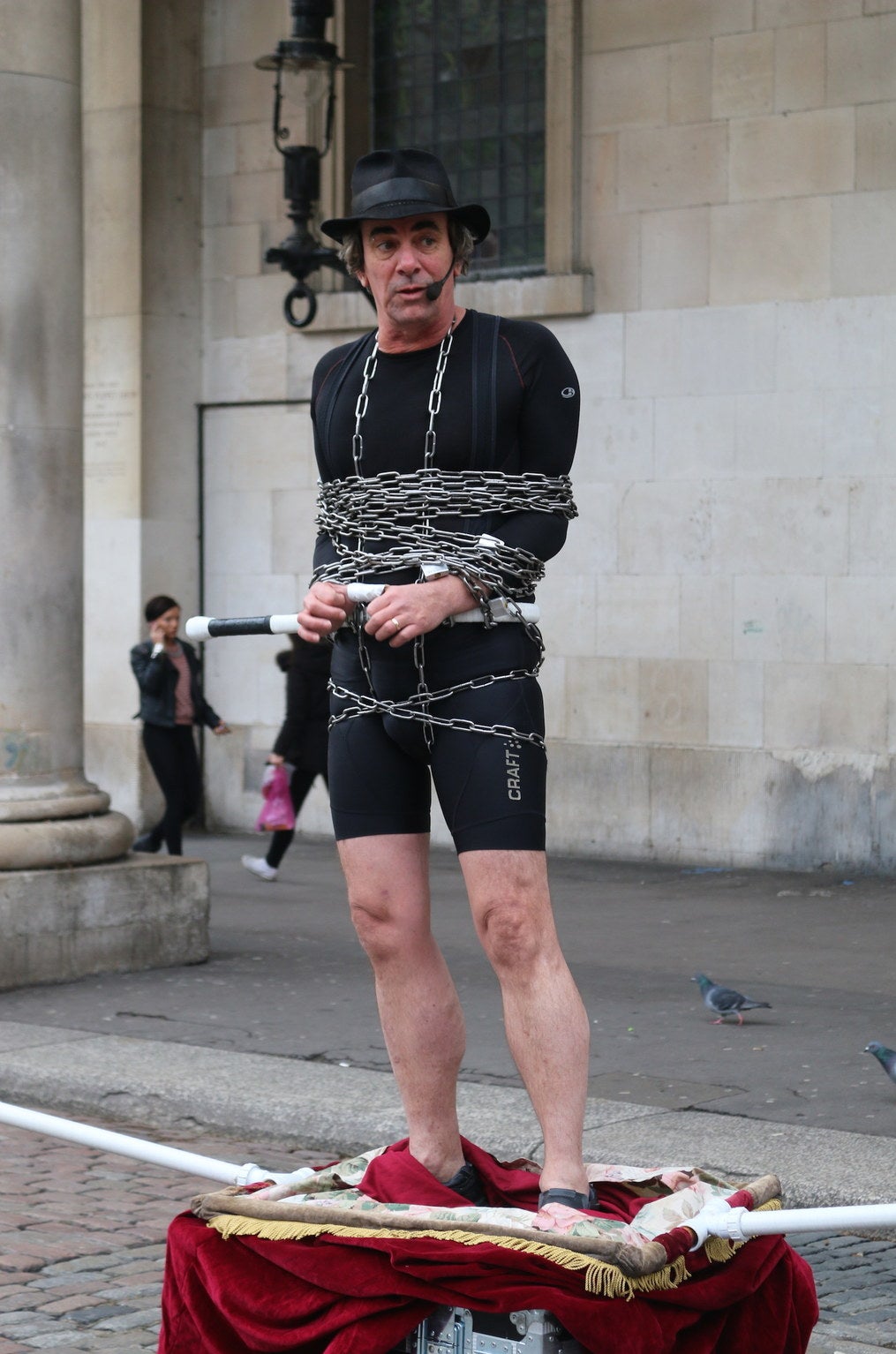 Before becoming a street performer, Roberts worked for a large leasing company in New Zealand as a finance and insurance manager. He told us that a longterm friend of his was a street magician, and after watching what he was doing Roberts decided to give it a crack and completely change his career.
"The corporate world cost me 80-100 hours a week of my life," he explained. "It cost me my second wife, it cost me my sobriety, and I didn't want to do it anymore. It was an accumulation of money that seemed like a pointless exercise. And I wanted to make people laugh."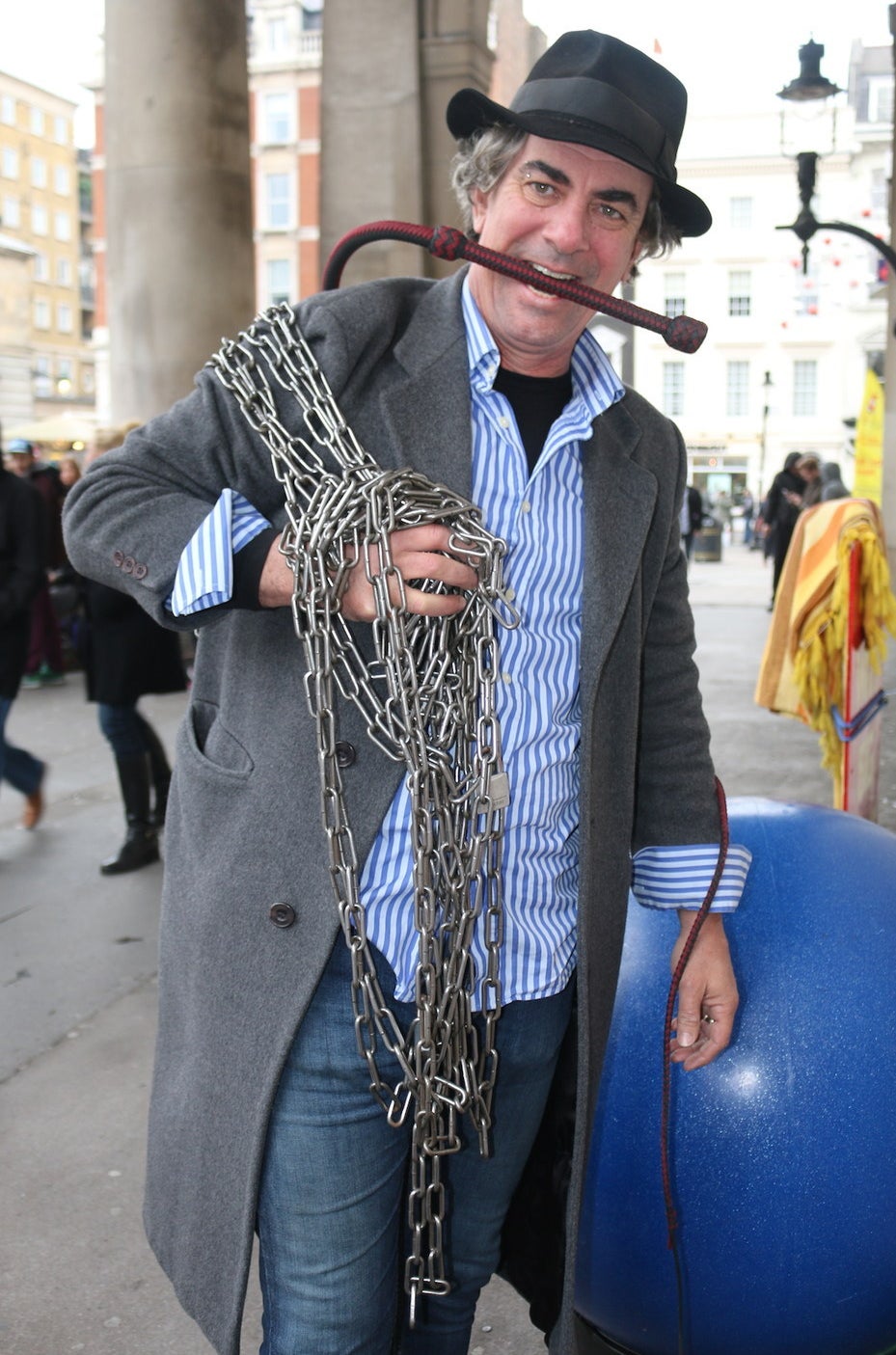 Roberts told us he has no regrets. "Once I make a decision it's done," he said. "It's like anything – there are easy bits and there are hard bits, but I've never questioned it."