How Quebec City Taught Me To Stop Worrying And Love The Snow
Cold hands, numb feet, can't lose.
If and when you go to Quebec City in the middle of February, you'll meet a snowman who loves high kicks. The city's official mascot, an outsized Michelin Man–esque bastion of winter cheer referred to as Bonhomme — which roughly translates to "snowman" — is something of a gymnast, and he loves to showcase his flexibility at the city's annual winter carnival. On more than one occasion during our recent trip to Quebec City, my friend and I were forced to witness at close range as the Bonhomme lumbered over to us and planted one of his doughy, fur-coated legs into the ground, while the other one swung up to meet his outstretched, mitten-shaped paw. It was simultaneously terrifying and sublime.
It did, however, seem fitting to have to pay witness to these antics as part of our trip. We'd selected the impossibly frozen capital of Canada's French-speaking province for a winter vacation, and the Bonhomme's constant, aggressively snowy presence everywhere we went never failed to remind us of the insanity of what we'd done.
You, a reasonable human being, might well wonder: What the hell were we thinking? What could possibly drive two East Coasters to book midwinter flights to an even snowier climate than the one we were already experiencing?

Hint: not the sheer masochism you might expect.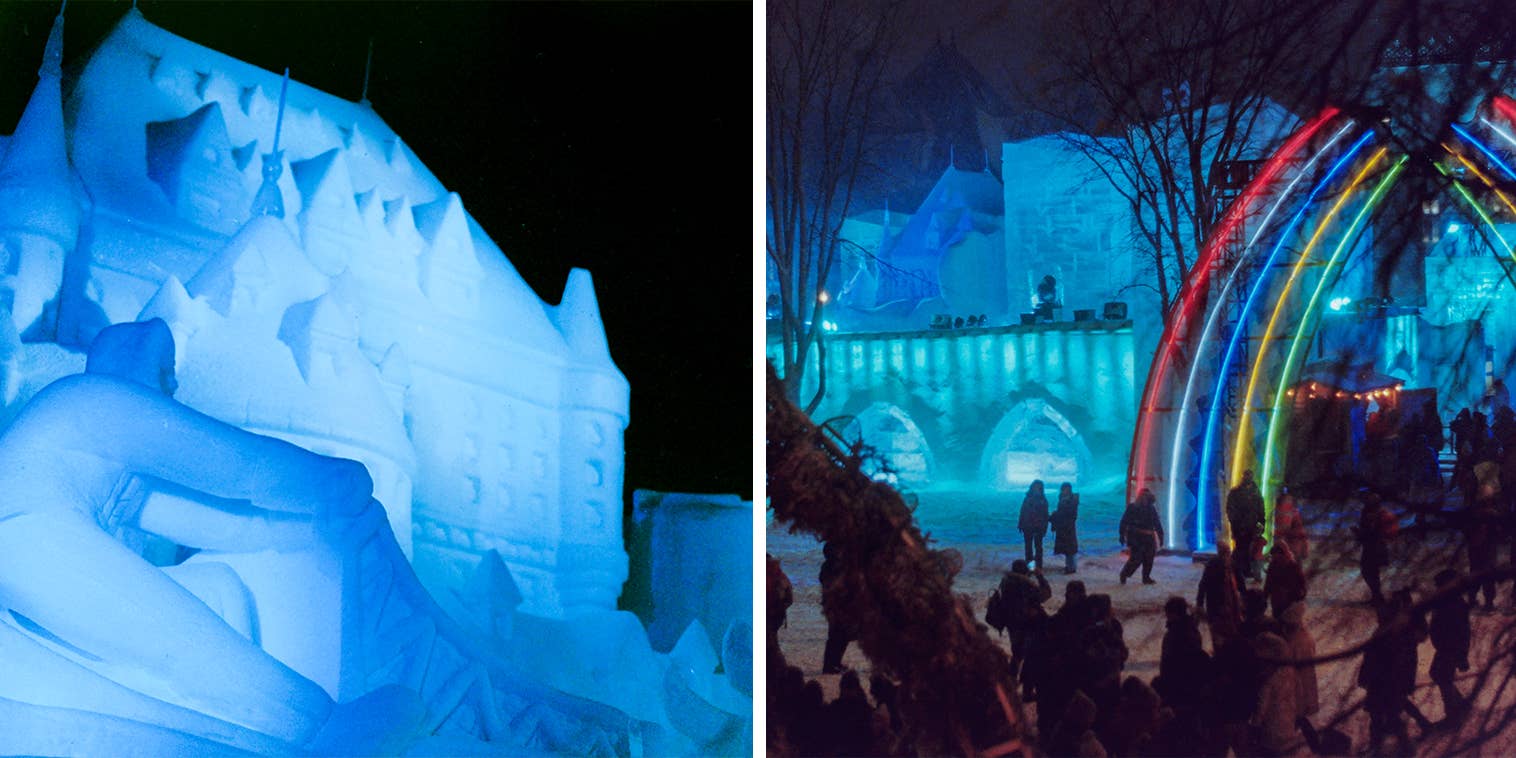 Quebec City beckoned to us for a few obvious reasons: First, it's got a carnival, which is objectively a Fun Thing To Do. We also figured it would be far less saturated at this time of year than its tropical counterparts across the globe. The favorable US currency exchange didn't hurt, either. But what ultimately drove us to book flights to the snowiest place in Canada, at the snowiest time of year, was this: We needed to remember what magic felt like.
I realize how incredibly twee that sounds, but it's common sense: When you are sorely disenchanted with the realities of your life, you need to find a way to get re-enchanted. I've never been fond of the notion of vacations as "reset" buttons, merely setting the clock back so it can tick toward doomsday anew. Vacations are, IMHO, one of the few things that jolt us with enough of a life force to be able to stare down the adversities of the everyday. And if that resonates with you even a little bit, then reader: You need to go to Quebec City.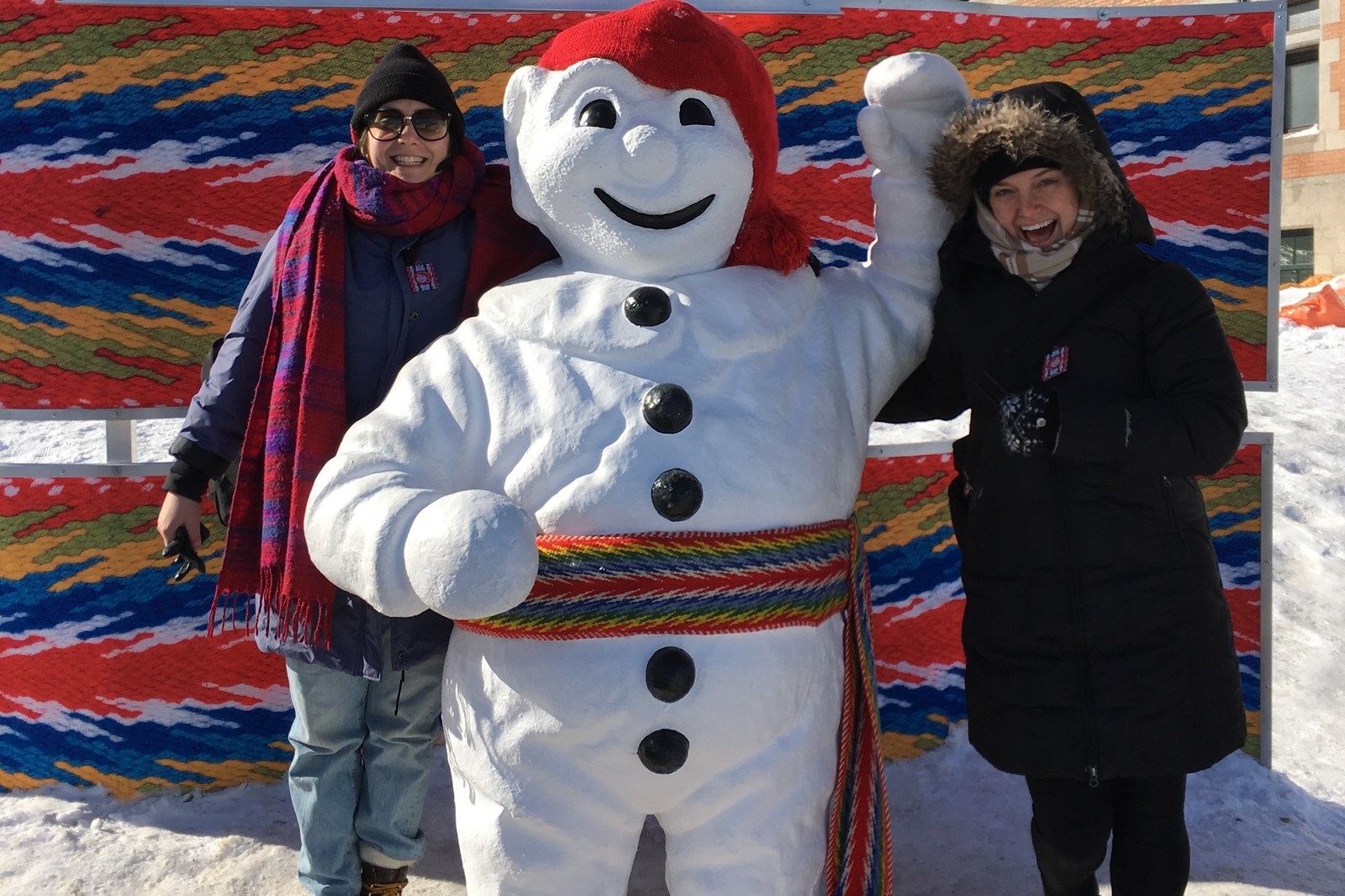 The Carnaval de Québec, for those unfamiliar, is one of the biggest winter festivals in the world (it used to be *the* biggest but was recently unseated by one in China). For 10 days every February, Quebec City becomes a living snow globe: Restaurants erect carved ice archways and pop-up snow slides; jazz and folk singers croon in liquor store–sponsored tents; a winter village crops up in the old city, replete with an ice labyrinth, snow-crafted beach chairs, and every treat of the maple variety you could possibly imagine.
"What ultimately drove us to book flights to the snowiest place in Canada, at the snowiest time of year, was this: We needed to remember what magic felt like."
It's all painfully Canadian.

It doesn't take a festival for Quebec City to qualify as a winter wonderland in its own right, of course. The city is under snowy siege for most of its winter season. And because the snow just keeps on falling, the city seems to balk at salting it off. As a result, the sidewalks feel more like skating rinks, and many of the wider open spaces, like city parks, get about five or six feet higher from the ground. (We were perplexed by a series of park benches we saw poking out from snow below us in the park and only later realized they were at what was probably grass level in the summertime.)
If you're even more bewildered by my pitch now than you were at the beginning of this post, stay with me.

Blanketed in white, Quebec City engenders an almost Buddhist detachment from the usual pitfalls of vacationing. We didn't have to worry about what to wear, since we only concerned ourselves with how many layers we could feasibly fit under our parkas. All food felt like blessed sustenance instead of sinful overindulgence. (We ate a lot of fries.) We couldn't rush our itinerary, either: The icy pathways forced us to slow down, literally, and breathe in the scenes around us.
Best of all? In most any very, very cold city, drinking to keep warm is a cornerstone of the culture.

Not being able to travel more than half an hour in below-zero temperatures, we took refuge in one watering hole after another. And Quebec City's eclectic bar scene provided us with every kind of comfort: chips doused in malt vinegar and spiked coffees at an Irish Pub; craft beer and BBQ peanuts at a two-story karaoke palace; wide-mouthed glasses of Bordeaux and vegan charcuterie at a hipster hangout inside an old church; local brews and pita points at a sad living room of a dive, where regulars roused us in renditions of traditional Carnaval folk songs and trumpeted long plastic horns at bewildered entrants.
All of this, coupled with other creature comforts — good coffee and bagels not the least among them — was beginning to have its effect on us. Even as we lost feeling in our extremities, we were tingling with renewal of another kind.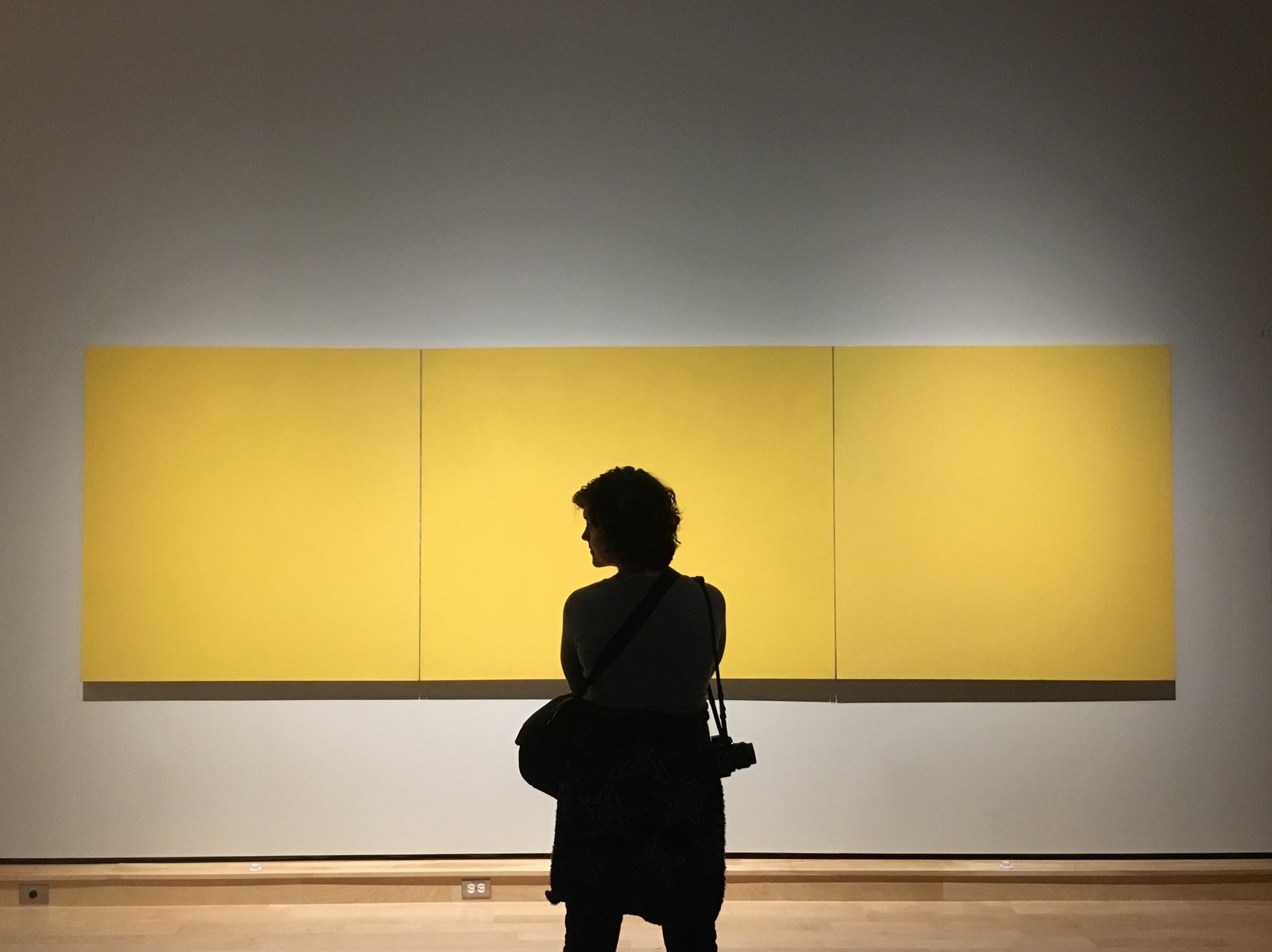 "Blanketed in white, Quebec City engenders an almost Buddhist detachment from the usual pitfalls of vacationing."

If all of the above seems like the erratic hallucination of someone who probably has frostbite, I promise you that Quebec City's cultural happenings confirmed a shared appreciation for winter and something of a communal mythology around its unnameable power.
Thousands gathered along the Grande Allée in -22 degree weather to witness the Carnaval parade, which began with a pair of actors leading crowds in aerobics en masse to keep warm until it began. We discovered Maison De La Littérature, a church turned library whose vaulted walls were painted entirely in white, evoking winter indoors even as the snow fell outside its towering windows. We visited an exhibit in the Musée National-Des-Beaux-Arts dedicated entirely to winter, expounding on the virtues of the season with soft-edged quotes written in barely visible hues on the wall and video interviews of kids from around the city.

Of winter, one boy in the video said in French, "Imagine the coldest thing you can think of...and multiply it by 10."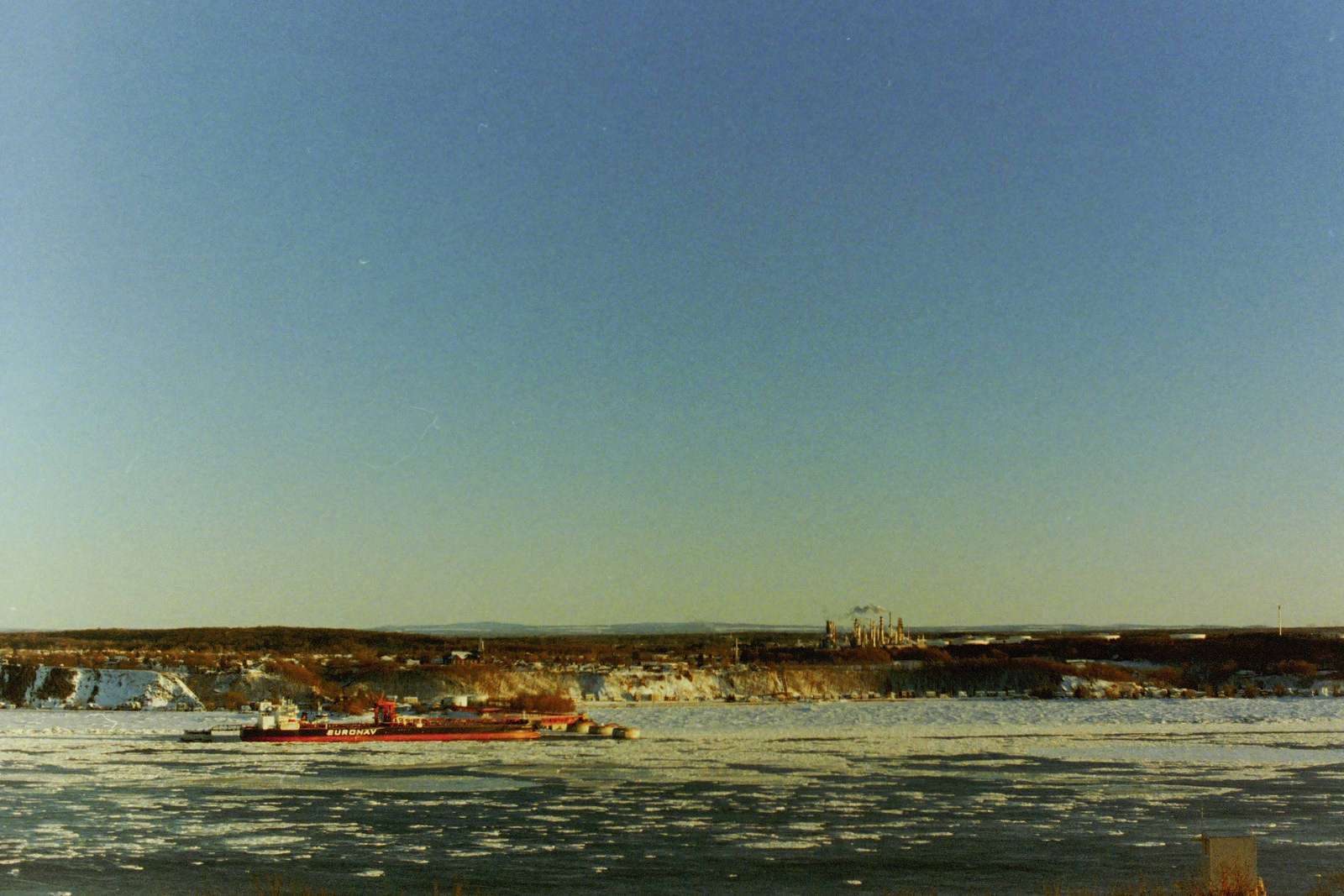 It won't always be like this.
Toward the end of our trip — once we'd learned how to relax into slightly frozen discomfort — we spent a few hours at Au 1884, a centuries-old outdoor ice slide that overlooks the St. Lawrence River. From December to March, the slide brings together children, adults, and even some dogs to go whizz-bumping down one of the run's three frictionless aisles in a wooden toboggan at up to 49 kilometers an hour, sending cheeks rippling against the wind that whips up from the St. Lawrence.
Steadying ourselves on the steep, snow-slicked wooden stairway that led to the the top of the slide, we managed to look out onto the chasmic river below. Despite the season, the water wasn't nearly frozen; instead, disparate ice floes drifted aimlessly along its surface, doubtless melting as they made their idle migration to nowhere.
Talk about ticking toward doomsday. Climate change is a subtle reaper, but I was never more aware of it than in Quebec City, where citizens will grimly acknowledge a future without winter as an inevitable reality. After taking a couple of rides down the slide — which was indeed as thrilling as delighted high schoolers' screams on our way up had made it sound — we met Marc Duchesne, one of two business partners contracted by Parks Canada to run and maintain it. He was fiercely protective of the work that goes into keeping Au 1884 operational and cited the slide's gradual deterioration as evidence of Quebec's climate shift: The ice along the base of the slide has been thawing faster each year under the strength of the sun. Once it develops a telltale film of snow, it's unsafe to ride and has to shut down for the season.
Marc smiled sheepishly as he told us this, but his expression sank a little. Melted, you might say.
For our part, a midwinter trip to Quebec City had thawed our frozen hearts for the better. Warmth may not be in Quebec City's weather forecast (for now, at least), but it's certainly in the spirit of the place. The hospitality is not sleepy, provincial, syrupy, or Southern; it's alert, quick-witted, straight-backed, and eager to give you something to drink when you can't feel your toes. And it swept us off of what was left of our feet.
By the time we were taxiing on the airport runway out of Quebec City, my friend and I felt as if we'd undergone some kind of reverse sweat lodge. We were sad to bid farewell to the city that had made us stronger — though, on the plane, we couldn't help but bask in the way our single pant layers were brushing softly against our legs, thin socks coating our bootless feet. Back in New York, we stomped defiantly through the brown slush puddles that stood between us and our taxi. This was nothing.

I don't know what you look for in a vacation. Maybe you scoff at the idea of temperature-based torture in the name of spiritual epiphany. I'm Jewish, and I'm Canadian, and I live in New York, so seeking out suffering in the form of freezing temperatures just so I can drink to feel is, in every way, written into my DNA. But if you check even one of those boxes, or simply enjoy finding wonder in faraway places, then I cannot say it enough: Go, go, go to Quebec City in the wintertime. Go for the Carnaval. Go for the spirit. Go for the Narnia-esque magic of snow castles and sugary delights.
And, if for no other reason, go while you still can — before the ice melts for the last time in a blush of red and all that's left of the world's second-biggest winter wonderland is a man in a plastic mascot suit doing high kicks for an empty room. ●