There has been lots of speculation about Ariana Grande ever since her and Pete Davidson announced their engagement, but one of the biggest rumors has to be about Ariana's possible pregnancy. Not to fear though, she cleared it all up for us, and we've got the screenshots!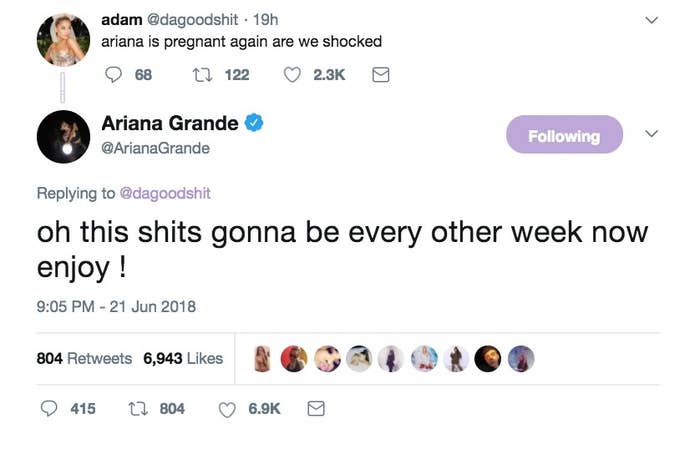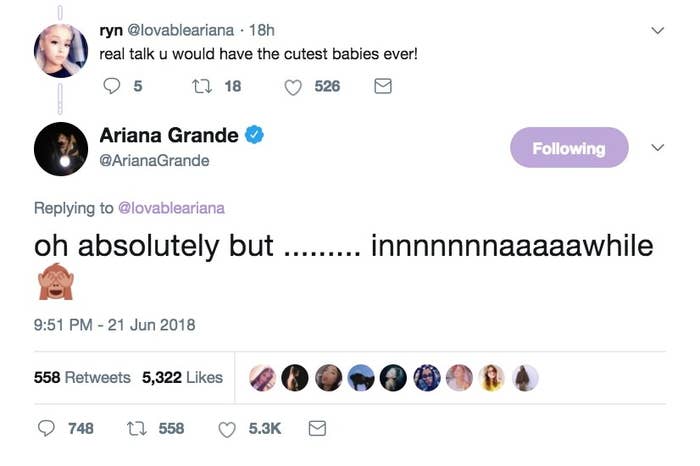 We love a #fertilequeen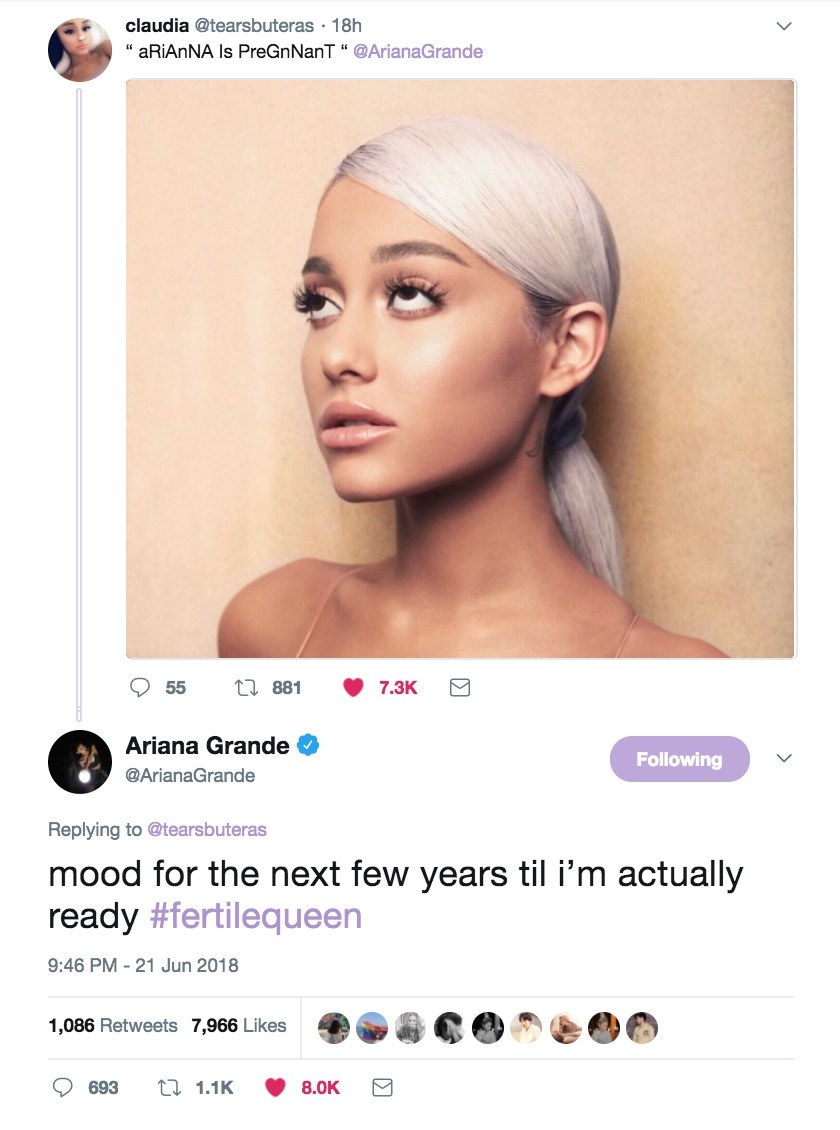 Oh, and apparently she's got "eggs for days"? Interesting.