At the Billboard Music Awards tonight, our queen and savior Taylor Swift took the stage with Panic! at the Disco's Brendon Urie to perform "Me!," the lead single off her upcoming seventh studio album.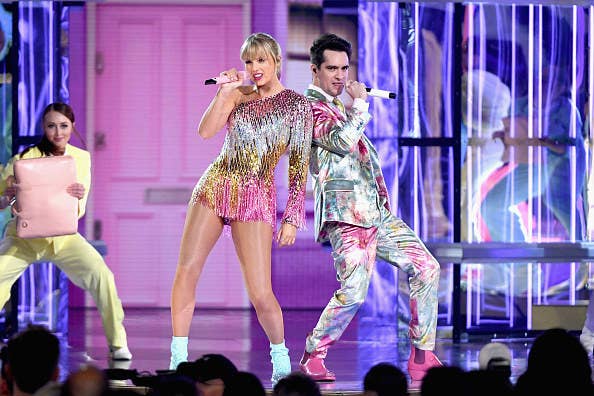 ICYMI, Swift and Urie dropped the song and the epic music video on Friday.
And now, just five days after the song came out, we've been blessed with a live performance. AND OMG, this performance CAME TO SLAY. Miss Swift didn't just open the show, she freaking STARTED it!
I mean, we got Brendon Urie FLYING ONTO THE STAGE Mary Poppins–style.
We got Taylor and Brendon gracing the audience with their ANGEL WINGS by flying over them.
We got dancing, we got confetti, we got glitter, we got pink hair, we got marching bands, we got flying — basically, we got all the mystical, magical, marvelous things you feel while listening to "Me!" turned into a spectacular performance.
🎵YOU CAN'T SPELL "AWESOME" WITHOUT "ME"🎵 but if you could spell awesome with letters other than "M" and "E", it would be "this performance."