HEY, HI, HELLO! Who here just LOVES cleaning? Clean, clean, clean, I could do it all day, so much fun!!!
For those of you who are like me and despise cleaning with a burning passion, then let me introduce you to a product that'll make cleaning so much more simple, and dare I say, maybe even, like, fun? Meet the Scrub Daddy!
Most of us were first introduced to this smiling sponge back in 2012 when it appeared on Shark Tank and got a deal from Lori.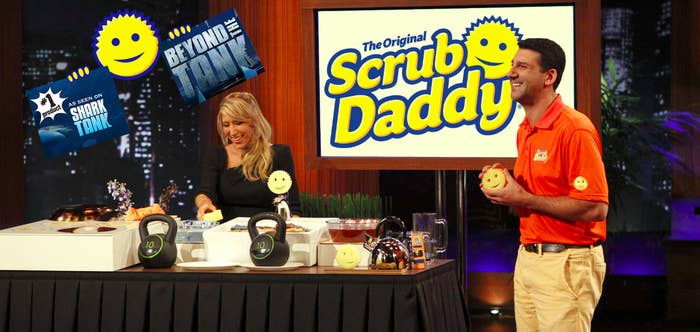 And it's easy to understand why Lori loved it so much. One of the biggest selling points of this adorable scrubber are its versatile uses. You can use it on surfaces in various rooms (like the kitchen or the bathroom) or you can target it on specific items (like to get rid of fussy residue on dishes).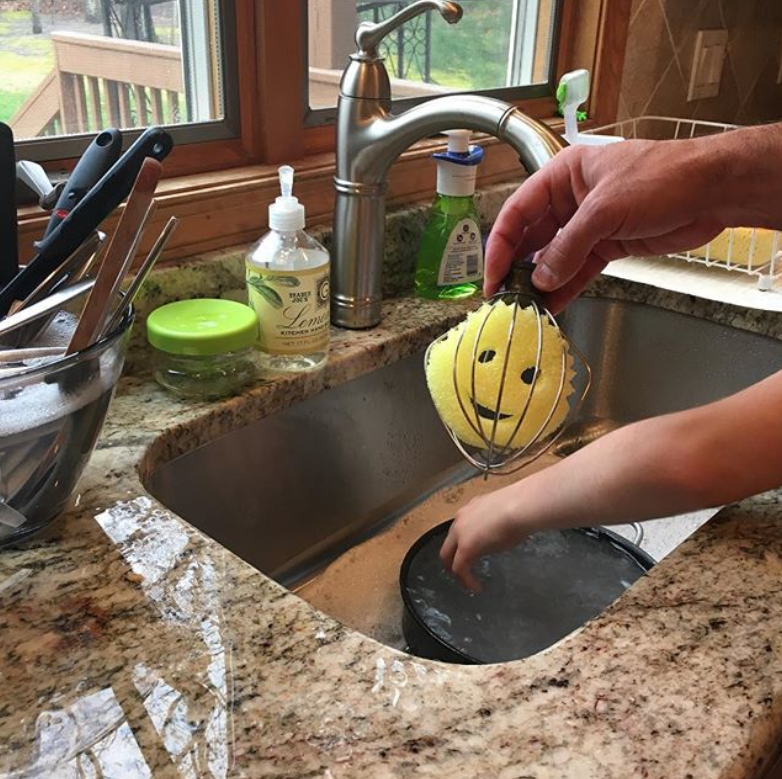 Another A+ selling point? They're smell-resistant! Ever open a new sponge, all excited it's so clean and new, and in a matter of weeks — sometimes as short as two weeks — it's stinking up the entire sink area in your kitchen? Not this guy! See, this guy will erode away in about a month, but he won't leave a funky smell.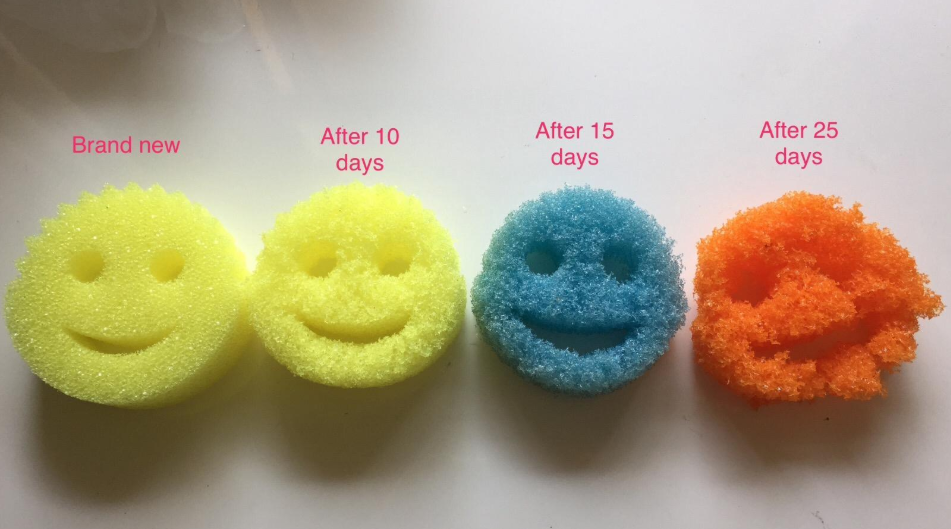 AND he's scratch-resistant!!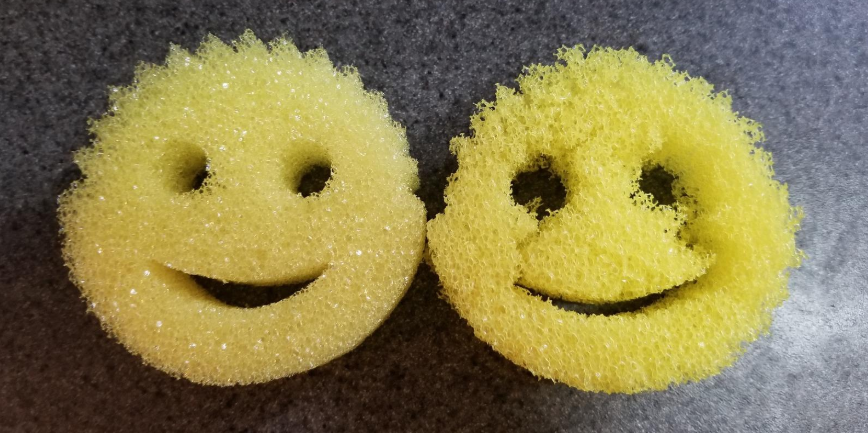 I should probably also casually throw in here that the Scrub Daddy has over 2.5K glowing reviews on Amazon with a 4.5/5 star rating, and passes Fakespot with an A.
If you need even further convincing, just check out the amazing reviews! This clean freak reviewer swears upon the magical powers of the Scrub Daddy.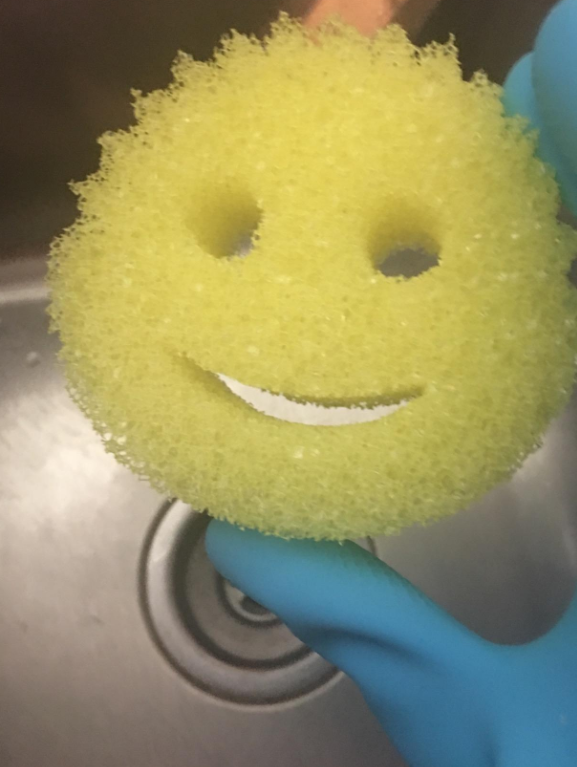 And this reviewer found a unique way to use her Scrub Daddy — to get a dried paint stain off of her clothes. Not all heroes wear capes.
And this reviewer quite simply believes that if you're not already the proud owner of a Scrub Daddy, then you should change that fact immediately.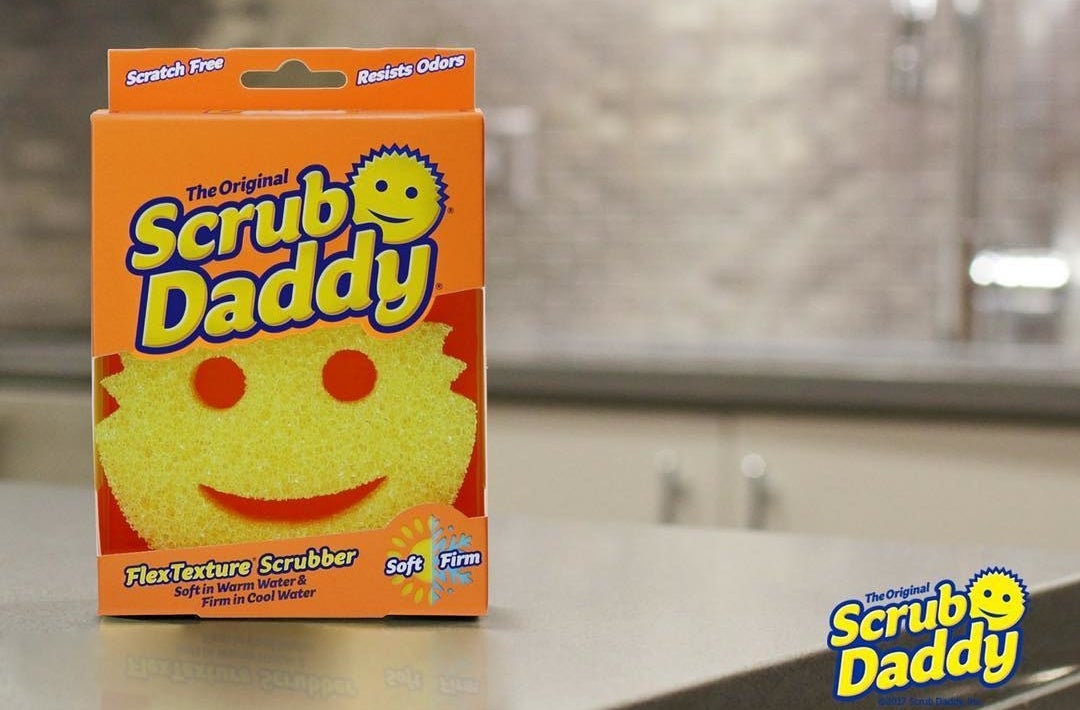 A sponge that quickly adapts from hot to cold water temps? Check. A sponge that doesn't absorb and emit nasty smells? Check. A sponge that won't scratch your surfaces and valuable belongings? Check. A sponge that's really darn cute and has an adorable smile? ALL THE CHECKS. Do your home and yourself a favor and get a four-pack of the Scrub Daddy from Amazon for $14.99.