If You Hate Drinking Plain Water, Do Yourself A Favor And Get This Fruit Infuser Water Bottle ASAP
Thirsty AF for a fruit infuser water bottle.
We hope you love the products we recommend! All of them were independently selected by our editors. Just so you know, BuzzFeed may collect a share of sales or other compensation from the links on this page if you decide to shop from them. Oh, and FYI — prices are accurate and items in stock as of time of publication.
Water is really freaking good for you and SO important to drink throughout the day, it's just a fact of life. But for a lot of us, even those who try everything we can to increase our consumption of it, sometimes it's just difficult to force drink something with zero flavor.
If you'd genuinely like to drink more water, but long for some flavor and seltzer isn't your jam, then you're gonna want... no, NEED this fruit infuser water bottle!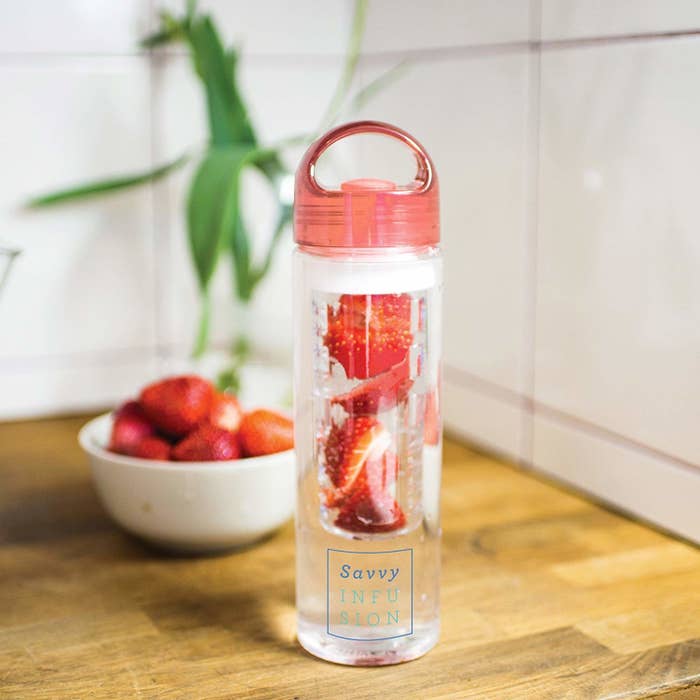 Now you're thinking, why can't I just stick a handful of fruit in a normal water bottle? Sure you can, but then it gets all soggy and yucky after a couple of hours and you find yourself drinking fruit chunks. Like, if I wanted pulp I'd just make some juice?
This water bottle keeps fruit separate from your water so you get the fruity flavor, without the soggy fruit bits. And it's so easy to detach and put all back together.
Not to mention, this baby will last you a LONG time. It's made out of shatterproof Tritan plastic and boasts a leakproof cap, so it will NEVER break or spill. Drop it from the top of a tall building and see! (Just kidding, don't do that, you might hit someone below.)
And, and, and it comes in two sizes and four colors! So you get options, which is pretty important for something that'll last you so long.
But don't just take it from me! This water bottle passes Fakespot with an A and has over 2,900 reviews and a 4.3/5 star rating on Amazon! Seriously though, check out some of the amazing things people have to say about this infuser bottle:
This reviewer is a fan of how easy it is to use!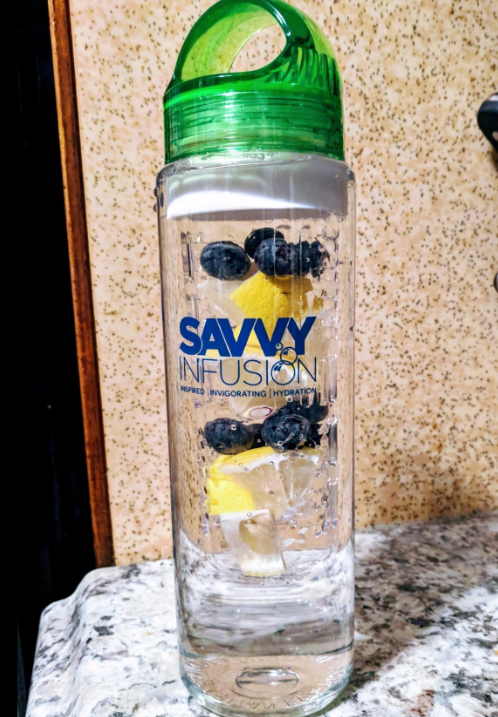 While this reviewer says it's great for getting the whole family to drink more water!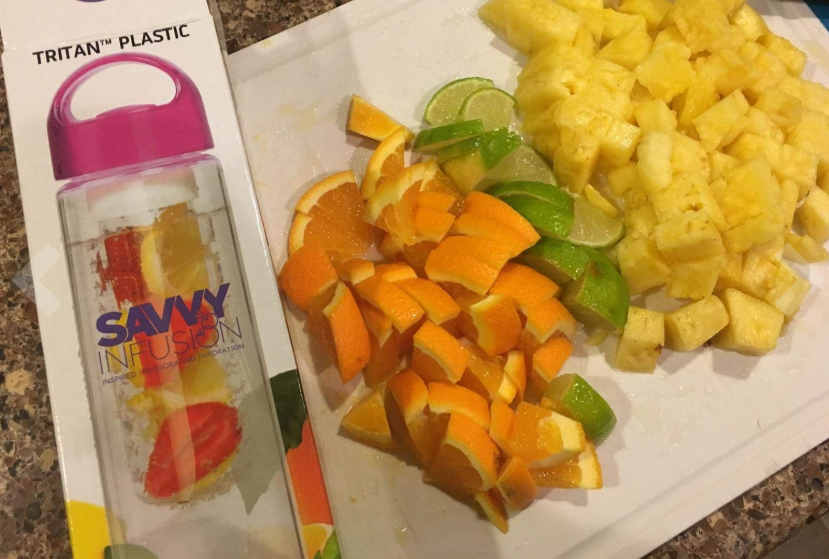 And this reviewer is a big fan of just how fun it is to experiment with different flavors and how delicious their fruity water is, especially without chunks floating around. 😜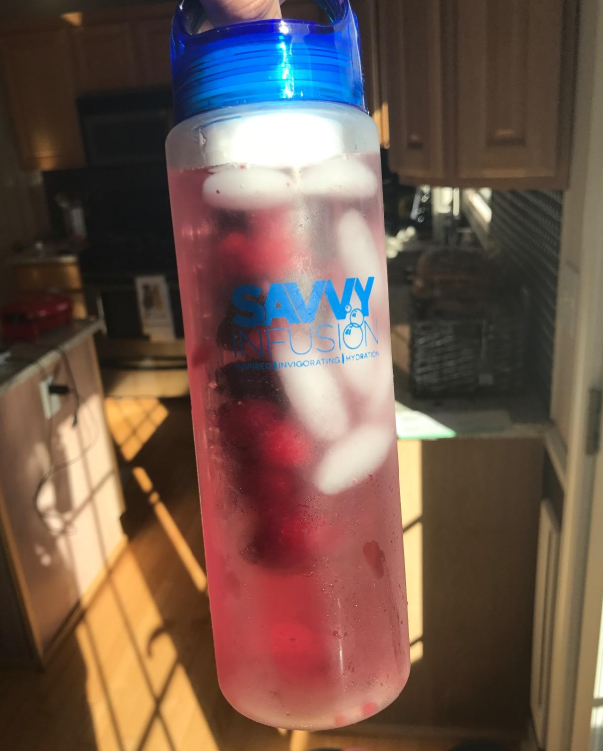 So if you're ready to up your water game in the most delicious way possible, get this infuser bottle from Amazon for $13.95+.