We hope you love the products we recommend! All of them were independently selected by our editors. Some may have been sent as samples, but all opinions and reviews are our own. Just so you know, BuzzFeed may collect a share of sales or other compensation from the links on this page if you decide to shop from them. Oh, and FYI — prices are accurate and items in stock as of time of publication.
🚨🚨🚨SPOILERS AHEAD! "DON'T SAY I DIDN'T, SAY I DIDN'T, WARN YA!"🚨🚨🚨
1.
First thing's first: THE STAGE. Some musicians have a long catwalk, some musicians have no catwalk. Taylor Swift? Queen of making sure she's as close to as many fans as possible during her concerts? TWO CATWALKS! TWO!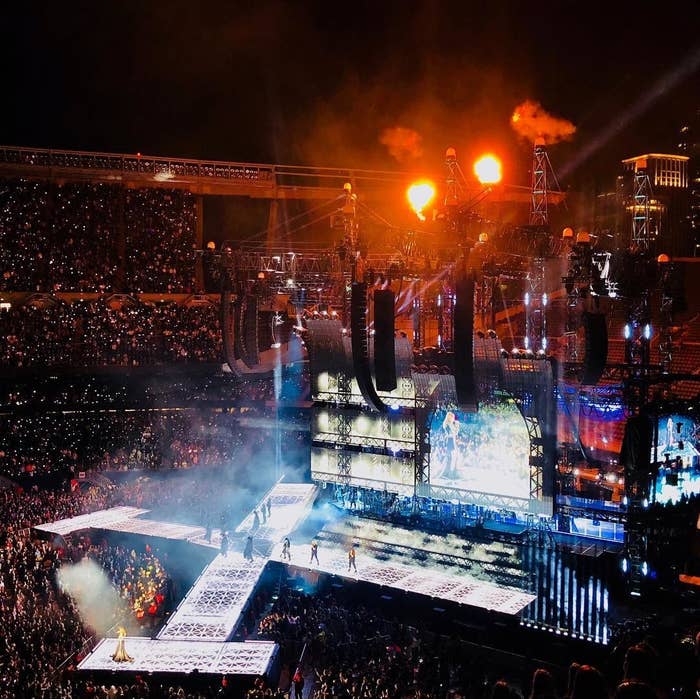 2.
Similarly to how there are two catwalks, there are two B-stages! She flies to the first B-stage, performs a few songs, walks to the second B-stage, performs a few songs, and flies back to the main stage — she's really all about hitting every area of the venue.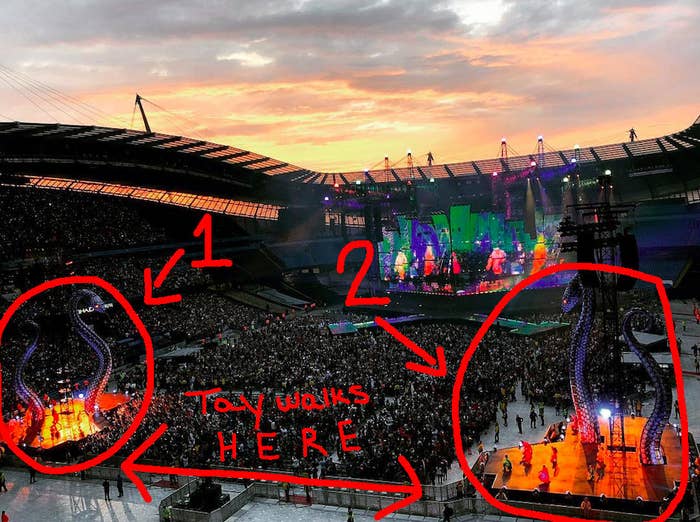 3.
When you go to a Taylor show, not only are you going to see Taylor, but you're potentially also going to see a super famous special guest artist. So far, she's surprised crowds with Selena Gomez, Troye Sivan, Niall Horan, Shawn Mendes, and Robbie Williams.
4.
The COSTUMES — I'm obviously not saying to buy a ticket for the clothes she wears, BUT!, they do add an extra special element to the songs. I especially love this sparkly dress/jacket combo that's giving me rain goddess vibes.
5.
Even better than Tay's outfits are her fans who show up to the shows in costumes they worked SO HARD to make. This fan, Lotte, spent hours recreating the iconic "You Belong With Me" pull-apart costume from the Fearless tour, with a recreated version of one of Swift's Reputation tour bodysuits.
And this fan, Adia, made a genius costume based off of play-on words from "...Ready For It?" — "I, I, see" —> "I, I, ICEE."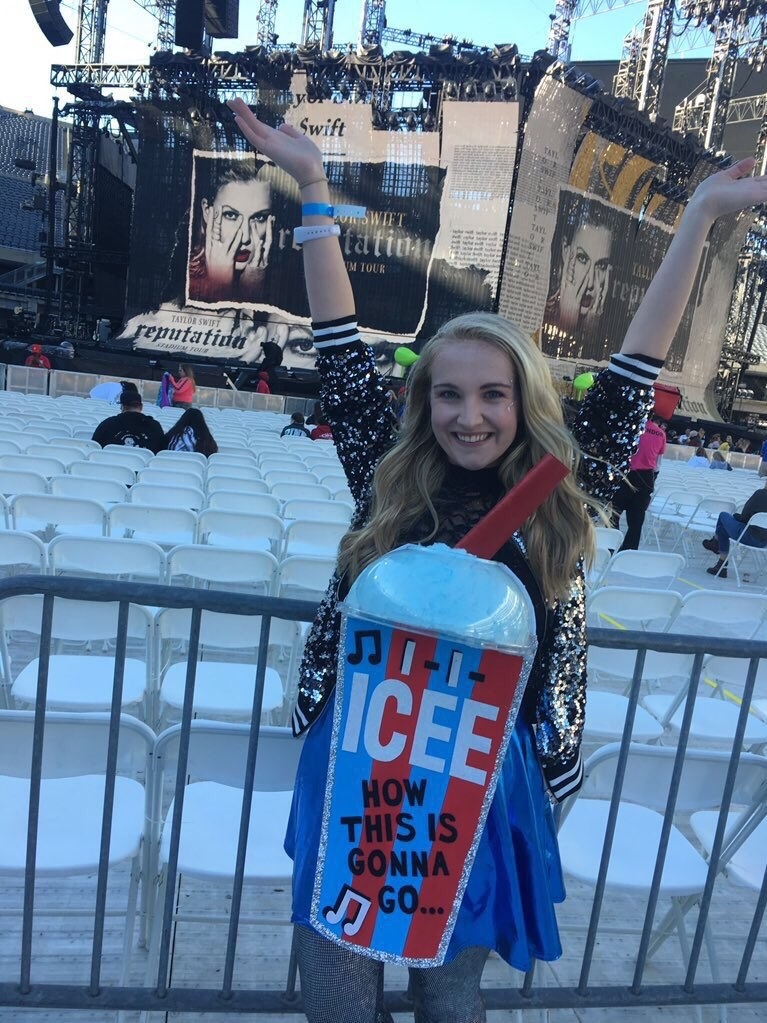 6.
Which brings me into my next reason — THE REP ROOM. Fans are chosen by Andrea Swift and Taylor's team, Taylor Nation, to meet Taylor for free either before or after the show in a backstage room filled with drinks, snacks, and photo ops.
One of those photo ops, of course being with Taylor. 😍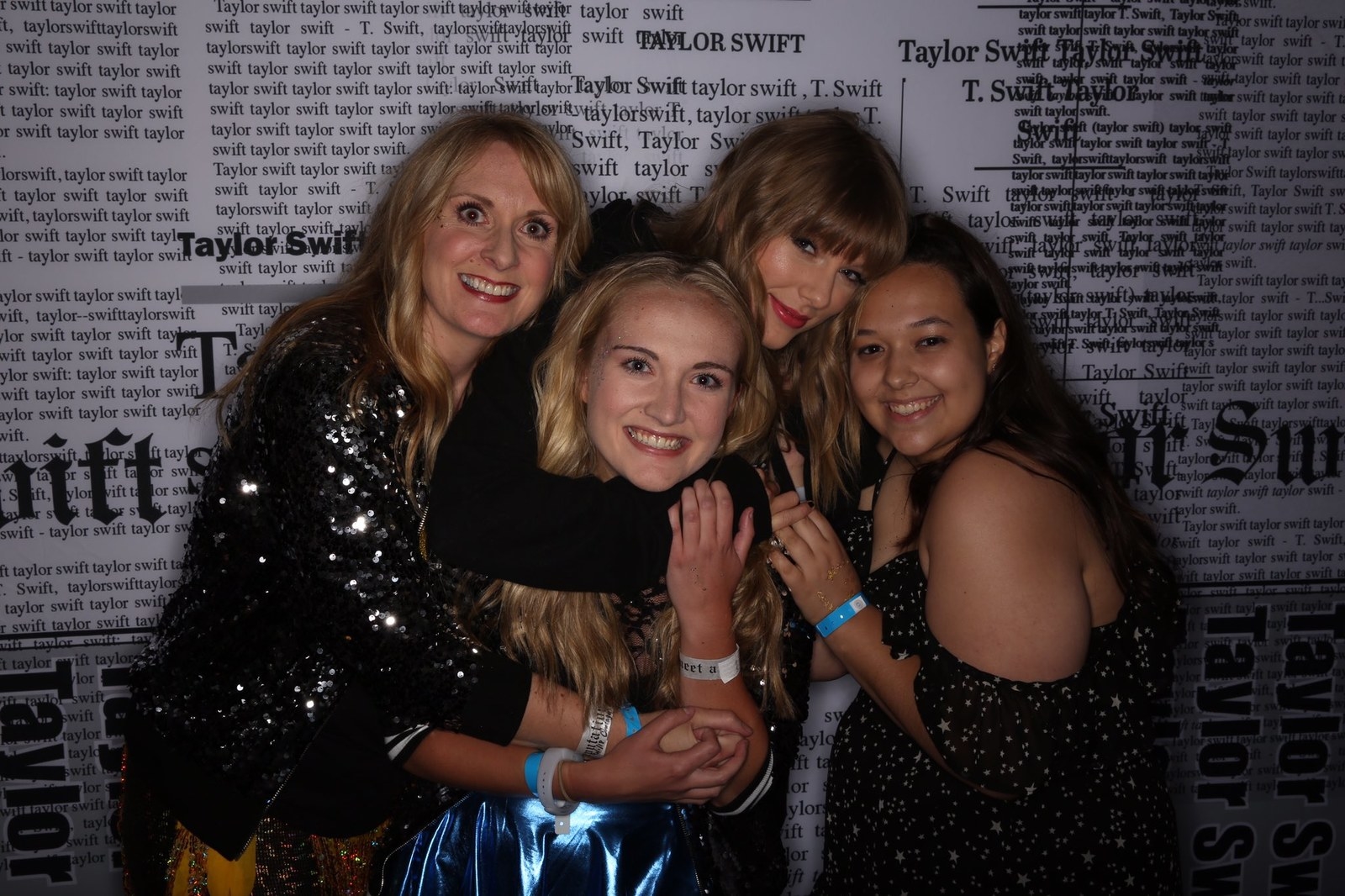 7.
And while meeting Taylor is cool and all, there's also the chance to meet Andrea or Scott Swift, AKA THE REASON WE HAVE THE NATIONAL TREASURE THAT IS TAYLOR ALISON SWIFT.
8.
Every little detail of the tour is thoroughly planned. One of those details is these light-up bracelets we were first introduced to during the 1989 tour that flash colors in sync with different songs. Each audience member is given one when they enter the stadium, and of course you get to keep it as a souvenir!
9.
Each night, Swift picks a new "surprise song." The tradition involves Taylor picking one of her old songs acoustically, and fans not knowing what the song will be until she starts singing it.
10.
She goes all the way back this tour, like back to Taylor Swift days back. Like, I'm literally dedicating a reason to buy a ticket to see Taylor on tour to the fact that she sings "Should've Said No." The old Taylor isn't that dead. Not to mention she does a KILLER mashup of it with "Bad Blood," that will slay you to Venus and back.
11.
That's not the only mashup she does. She has a few mashups, and this one of "Love Story" and "You Belong With Me" is enough of a reason to become a Reputation tour groupie, IMHO.
12.
Of course, we have to address the fact that Taylor has once again chosen incredible opening acts — Charli XCX and Camila Cabello. We stan a badass all-female tour.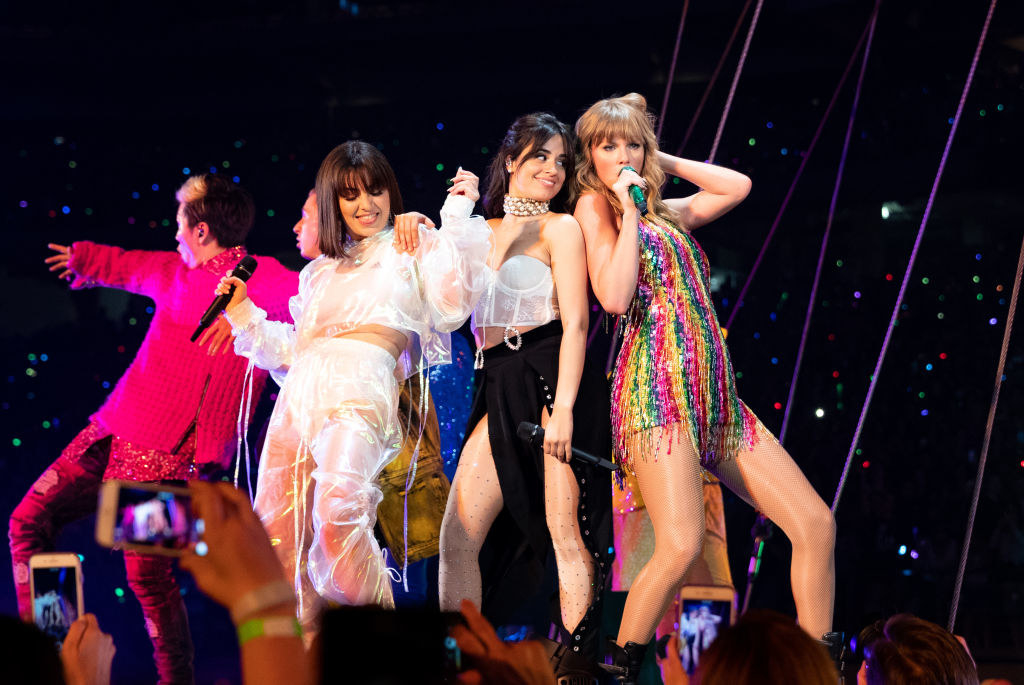 13.
The connection this fabulous gal has with her fans is another reason you're gonna want to buy a ticket to support her beautiful soul. In particular, I'm talking about this one fan who uploaded a video of her shouting, "1, 2, 3... LET'S GO BITCH!" after the "Delicate" intro one night. Taylor saw the video on Tumblr, liked it, and the rest is history.
And now Taylor has integrated it as an essential part of the tour. Just waiting for her to re-release the track with "1, 2, 3, LET'S GO BITCH!" permanently included.
14.
She's taken the social media snake insult and made it into a symbolic representation of the fearless human being she's become this era. Snake fixtures on stage, snake pits, snake microphone, flying in a snake skull across the audience — we love a queen with a sense of humor.
15.
Last, but certainly not least, the MERCH. It's not just basic tees and glow sticks. The merch is actually so trendy and so cute, like yasssss for fashun.
So if you don't have your tickets to Taylor Swift's Reputation stadium tour, be sure to grab yours before it's too late! They're available on Ticketmaster, StubHub, and SeatGeek. Trust me when I say, you don't wanna miss this — I'm ready to have my wig snatched when I see it on July 20th.