We hope you love the products we recommend! Just so you know, BuzzFeed may collect a share of sales or other compensation from the links on this page. Oh, and FYI — prices are accurate and items in stock as of time of publication.
If you found yourself thinking about how you wish there was a kitchen gadget that would make cooking and baking easier while you were busy doing all of your Thanksgiving meal prep, meet the KitchenAid stand mixer! Or maybe you've heard of this absolute gem of a gadget, know that you need it in your kitchen, but don't feel like paying full-price for it.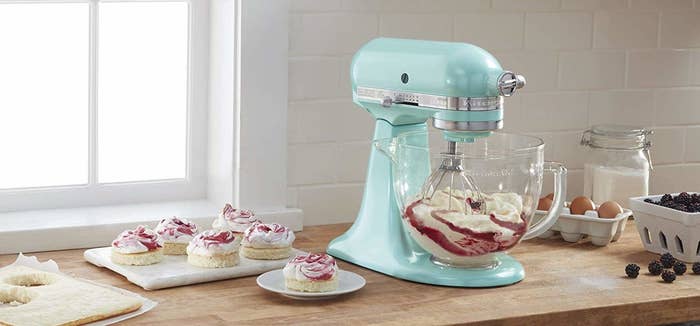 Well fret not my fellow foodies, because I'm here to tell you that this baby is 48% off on Amazon... TODAY ONLY — an unbeatable Black Friday deal without having to put away the leftover stuffing and change out of your pajamas.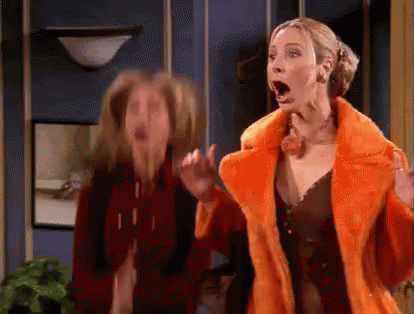 It WAS $459.99, but NOW it's $239.99!!! That means you save $220!!!!!!!!!!!!!!!!!!!!
So what makes this thing so amazing? For starters, it lasts A LONG TIME. This isn't one of those pricey purchases you're going to regret in a year, three years, 10 years, not even 20 years. That's right, as long as you take care of it, KitchenAid stand mixers have the durability to last you up to 30 years.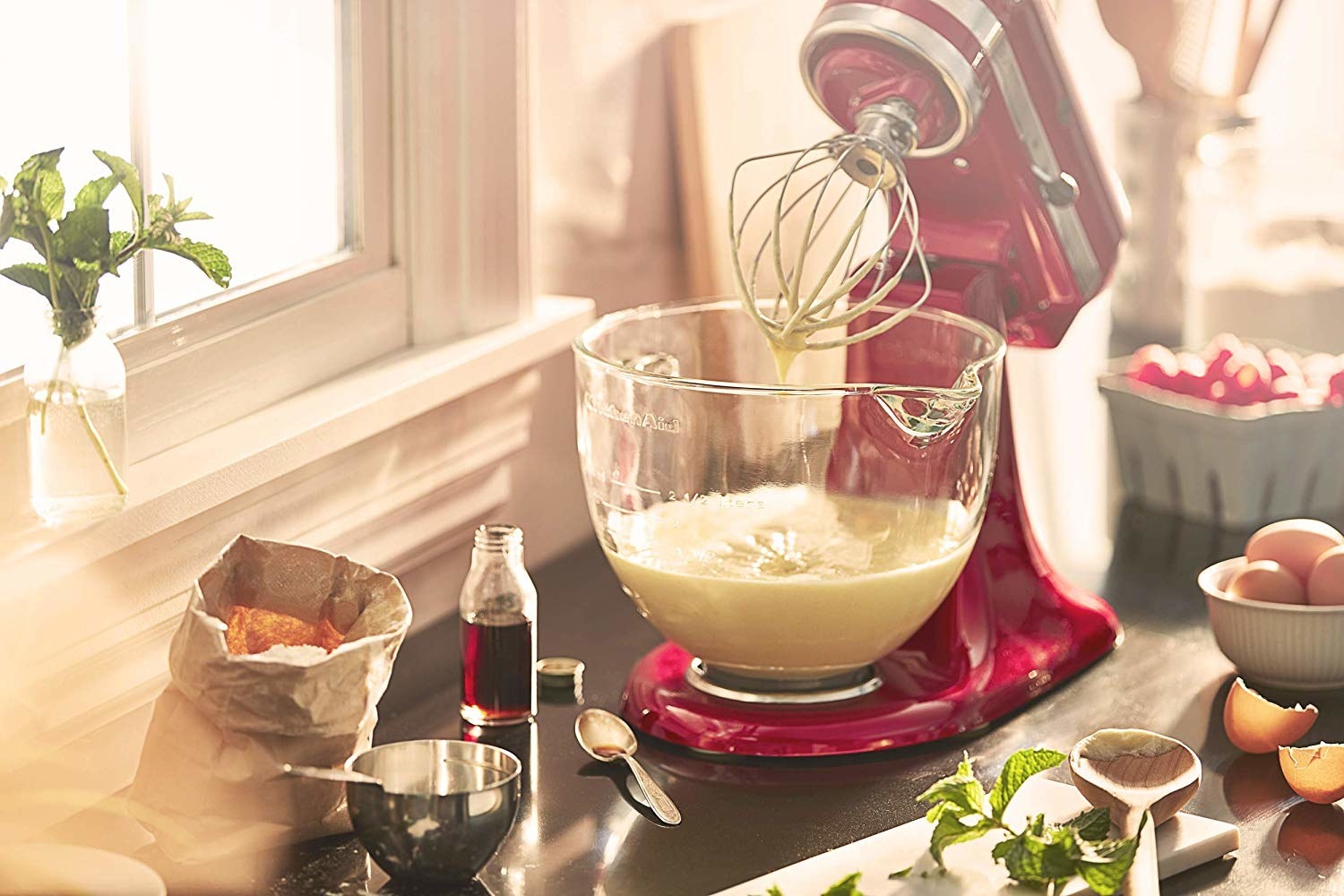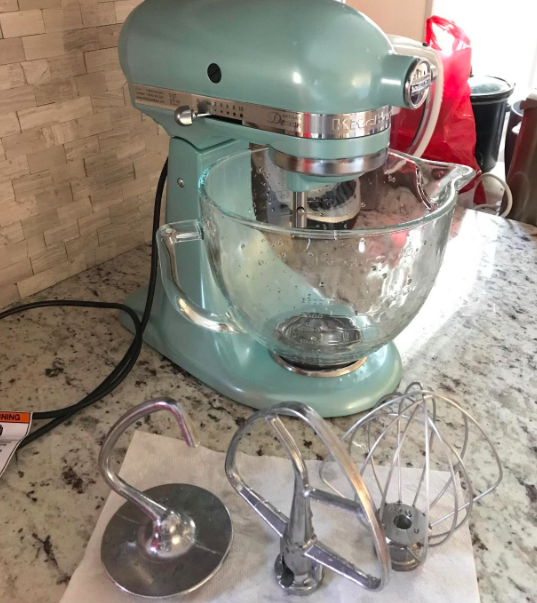 But it's good for more than just mixing dough for cakes, cookies, and pies. There are over 15 additional attachments you can buy separately to really make the most out of your stand mixer. I'm talking a spiralizer, a pasta press, a slicer/shredder, and a food processor — just to name a few!
As if that wasn't enough, it comes in three absolutely GORGEOUS colors that'll look like eye candy on your kitchen counter, and it features 10 different speed settings — so you'll be able to adjust to the one that works best for your needs.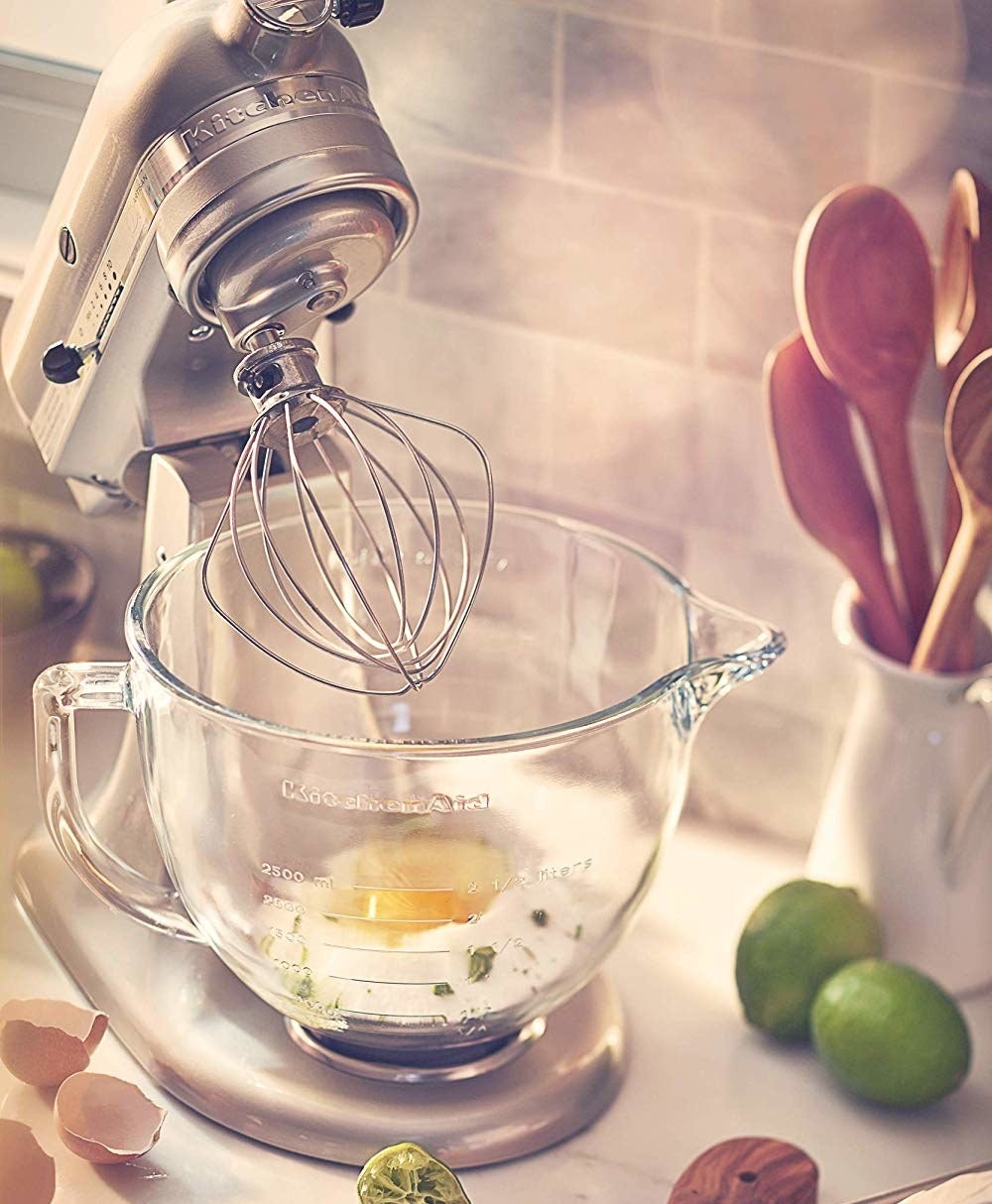 Not to mention, it has a glowing 4.5-star rating. One reviewer even mentions how glad they are that they bought this BEFORE the hectic-ness of the holiday season kicked in:
"I am so glad I decided to purchase my KitchenAid stand mixer before the holiday season. It has uplifted my status as a cook, and has certainly enhanced my efforts to become an authentic, skillful pie-crust maker. This machine will withstand the test of time. It is so well-built, it should last for generations — unless I decide to upgrade and purchase a newer model in the future, which has yet to be designed by KitchenAid. However, that will not be necessary. This mixer is gloriously sturdy with a professional vibe. The effect on its owner is of competence and confidence in the kitchen, especially if you like to cook your own food. I love to make my own pie crusts, cheesecakes, and other desserts. It is able to handle it all quietly and efficiently. The bowl is larger than expected, yet it feels comfortable as it is handled.
Stylistically, the KitchenAid stand mixer simply elevates the appearance of your counter, especially if it is placed without a cover opposite the stove or refrigerator counter areas, which then creates a visual triangle. My red mixer is gorgeous to look at, yet it allows me to cook delicious, memorable food for my family. I am very happy with my mixer!" —Classy
So, what are you waiting for? Make your life easier this holiday season and the next 30 holiday seasons to come (and all the baking/cooking ventures in-between), and add the beloved KitchenAid stand mixer to your cart today while it's 48% off. Seriously, future you will thank you!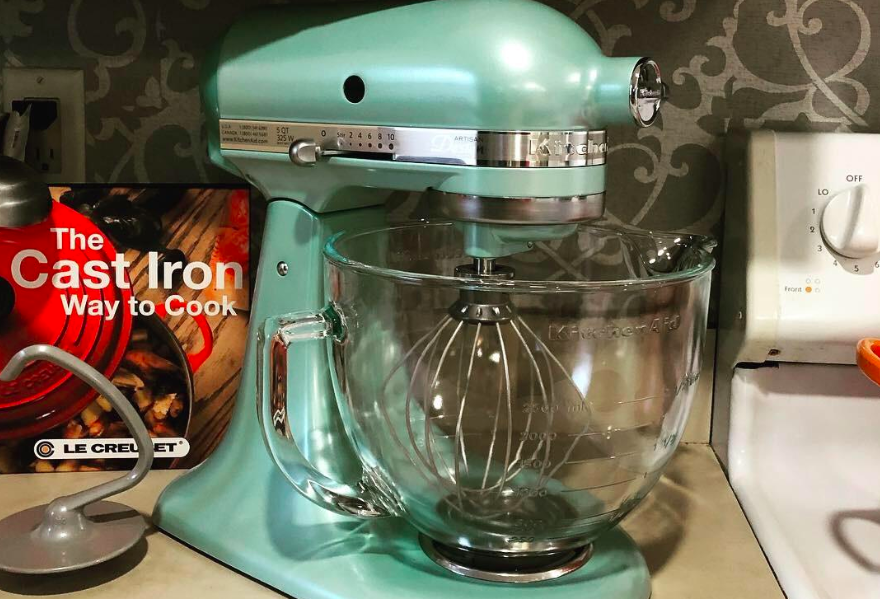 Looking for the perfect gift for any occasion? Check out all of BuzzFeed's gift guides!