Same, Jimmy, same.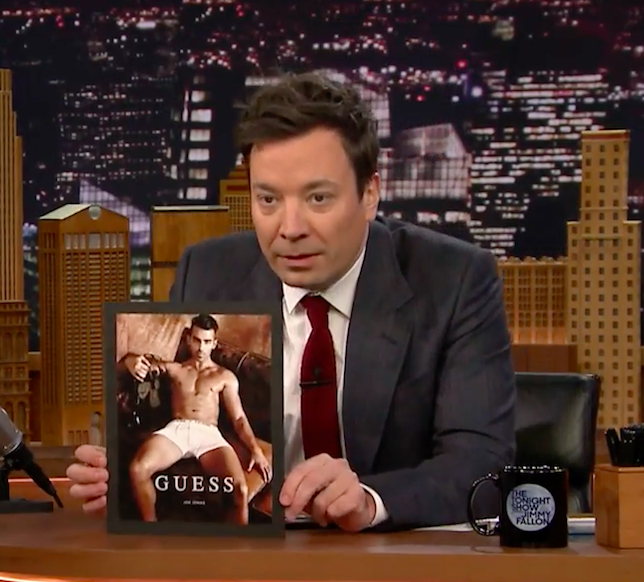 Joseph admitted to being confused by this photo where he spread his legs apart and cradled a miniature fan.
🤔🤔🤔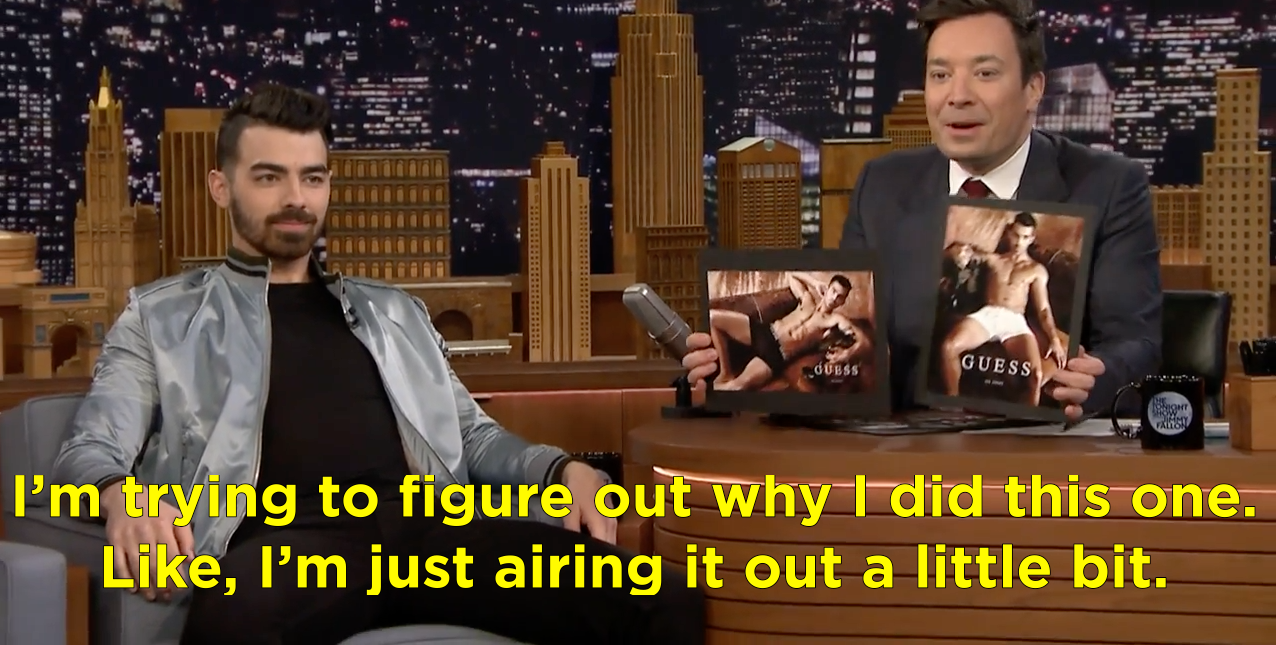 Then, being the wonderful person he is, Jonas brought Fallon a pair of Guess undies, because really, what better gift could you ask for?!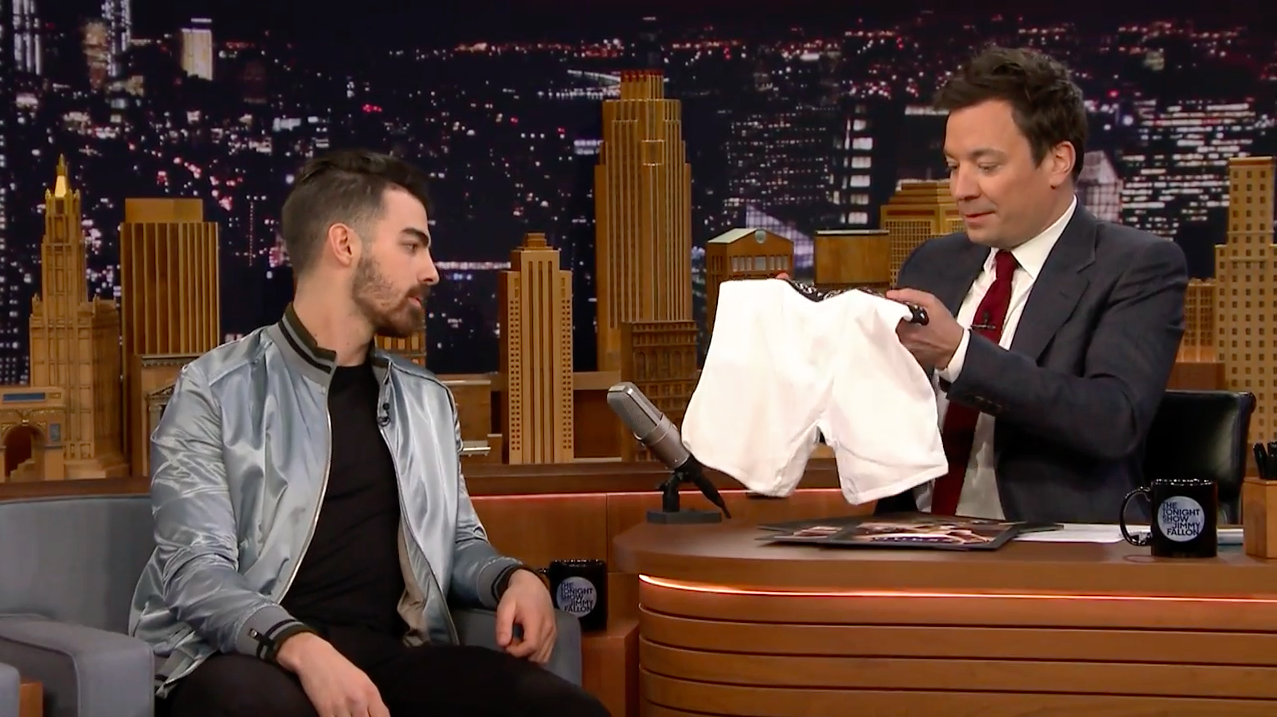 And in a series of totally unplanned events, Jimmy just happened to have a pair for his buddy, Joe.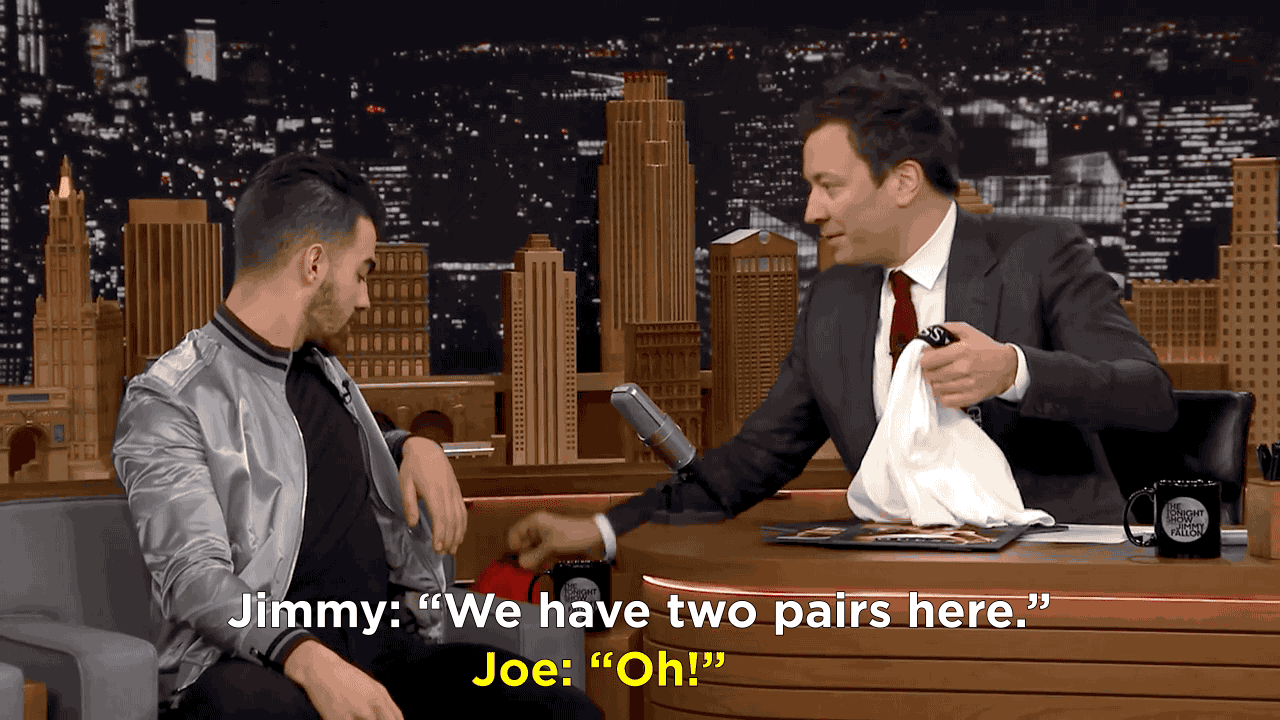 OK and then this happened!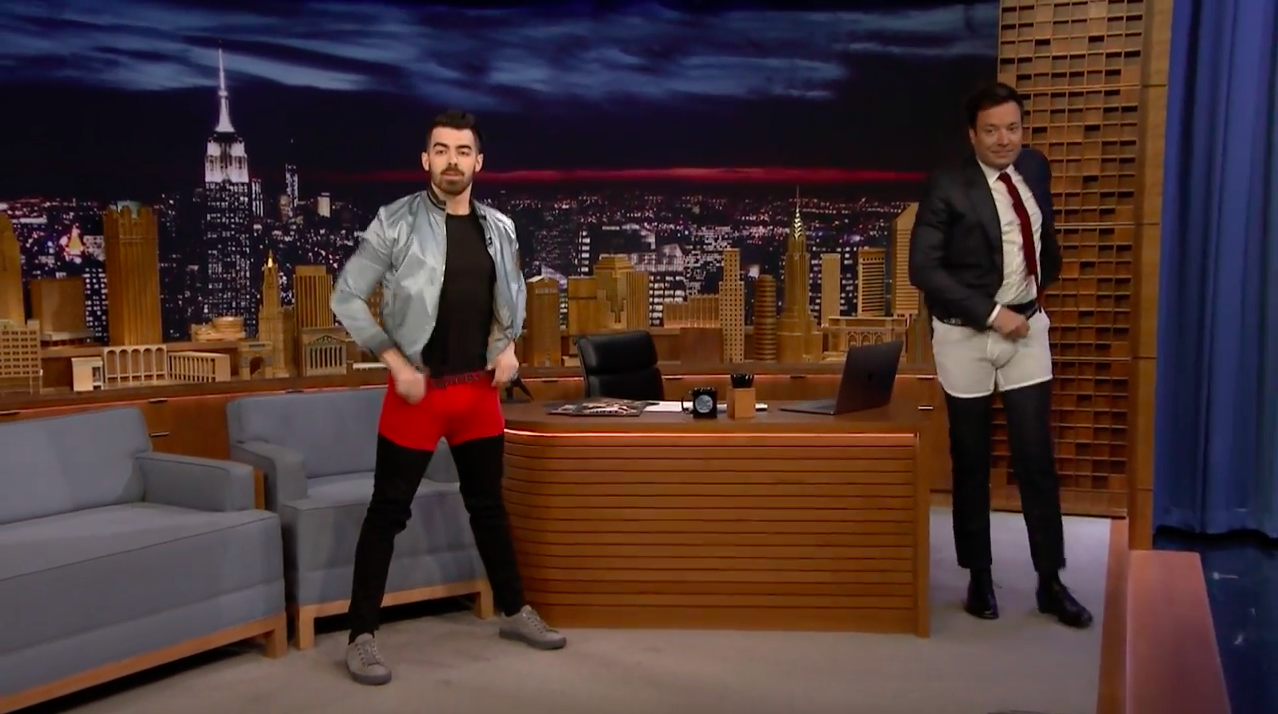 There is a God!!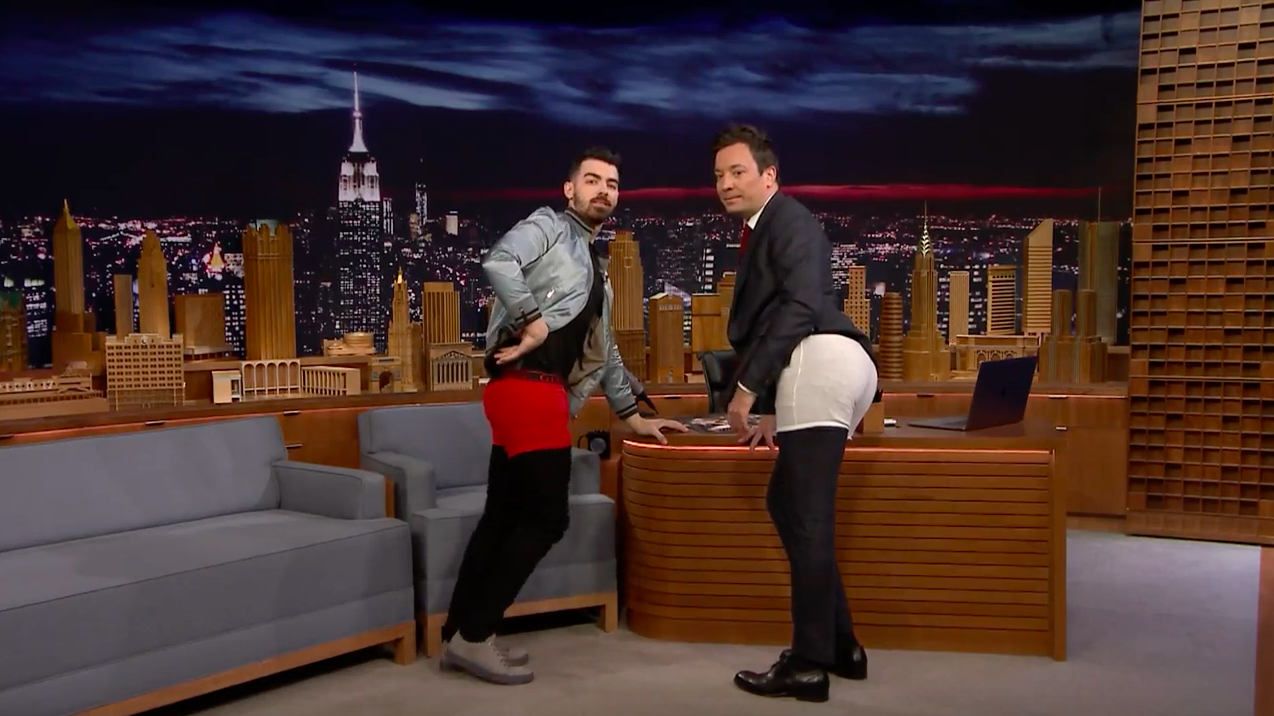 Joe also demonstrated the ONLY acceptable form of manspreading.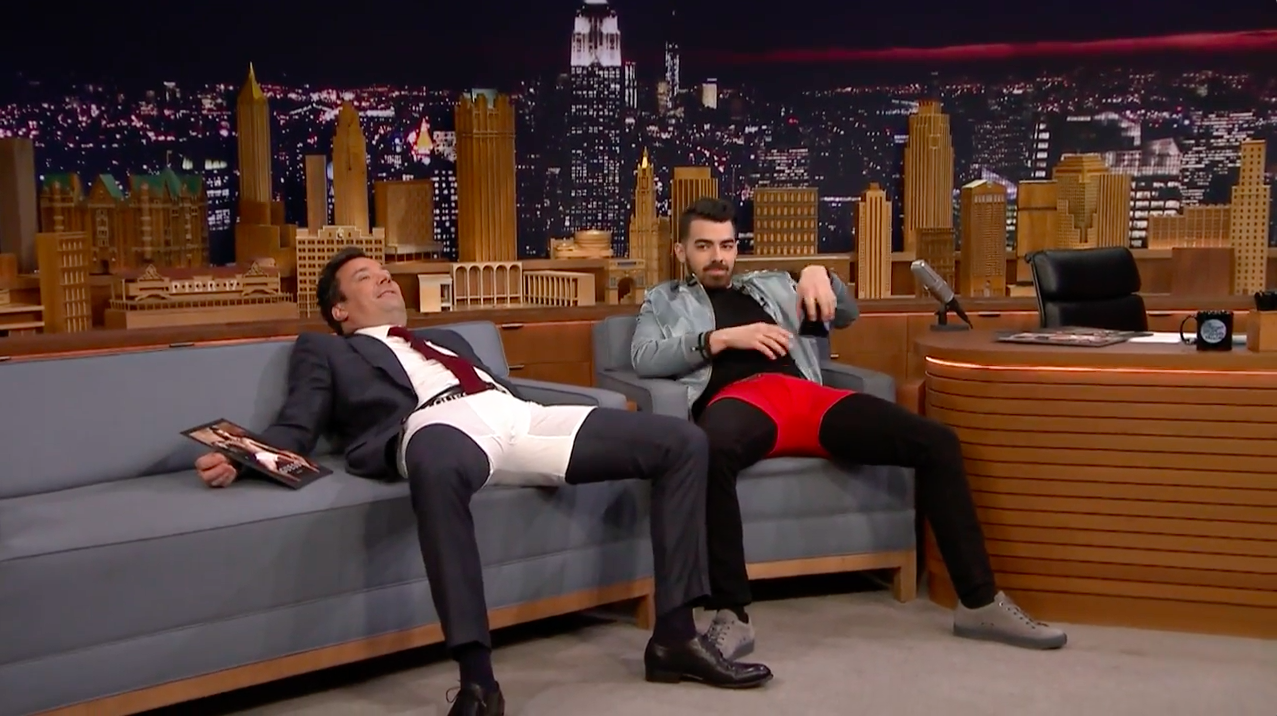 And as if we weren't all already drooling, Joe melted everyone down to a puddle when he seductively sipped whatever sexy juice he was drinking out of this mug.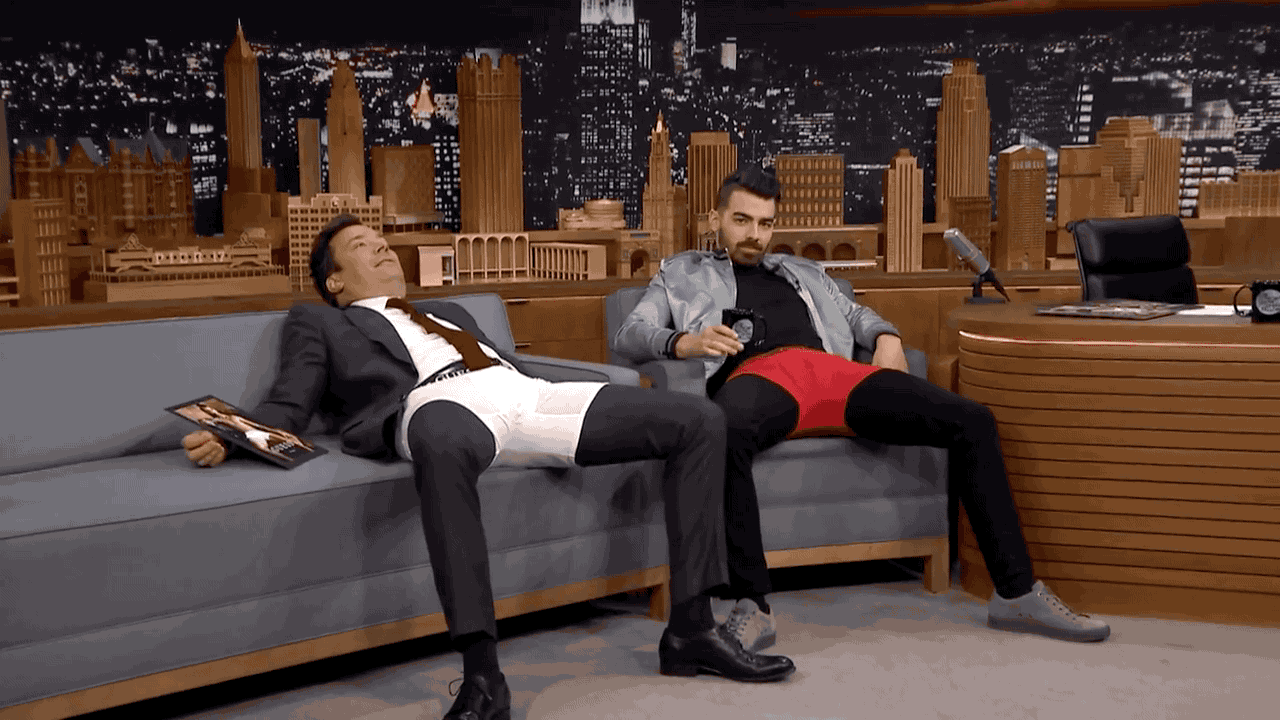 He knows you're a puddle, he's aware of what he just did. LOOK AT HIS FACE.
The underpants dance couldn't last forever, but the tears streaming down my face will never go away.