1.
A disco ball planter because they deserve to display their plant bb in the coolest possible way and you deserve to sing "I want you to know I got you a mirrorball" as they open this. 

Promising review: "This planter brings me so much joy every day! It is well crafted and beautifully packaged. I appreciate the extra touches, like the fact it comes with a few extra mirrored tiles and that there are different ways to display it — it comes with a stand and nicely braided hanging rope. Every day my whole living room becomes a party :) Cannot recommend enough." —Phil

Get it from Amazon for $29.97.
2.
A pair of slide sandals that'll make them feel like they're walking on clouds. The question isn't whether you should buy these for them or not, the question is which colors you should buy for them. Answer: all of them. 

Promising review: "Best Amazon purchase I've made! I have spondylolisthesis and spinal stenosis, so I get horrible back, leg, and foot pains. This literally helps relieve my pain while I'm working standing on my feet. They are super cute. I get tons of compliments on them, and they are breathable, lightweight, and easy to keep clean. Perfect for Hawaii weather! 💁🏽‍♀️ There are other brands that look like this but don't be fooled — THIS is the brand that is the most comfortable. I have other brands and they don't cut it!" —Chelsea Proenza

Get them from Amazon for $24.99 (available in women's sizes 5–12 and 26 colors).
3.
A crystal wineglass set perfect for enjoying their favorite vino, cocktails, or soft drinks — whatever it is they like, it'll make them so fancy as they sip. 

4.
A cosmetic bag/pencil case set that'll allow them to take their beauty products and writing utensils on the go in style. Gotta love a trendy AND useful birthday gift idea!

5.
A car air freshener to keep their car smelling delicious, and, most important, to ensure that Mr. Harry Styles is always a passenger in their vehicle.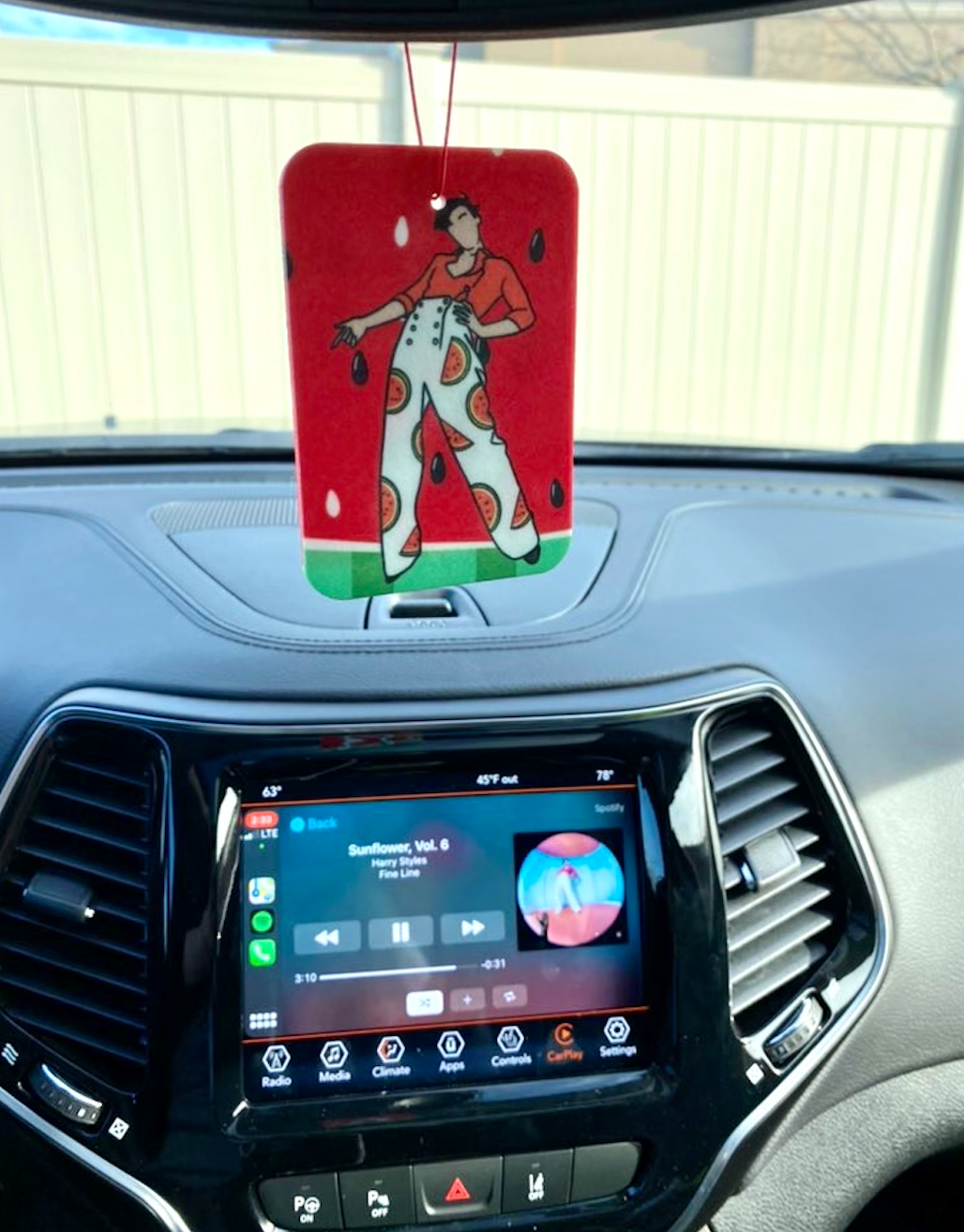 Samantha Wieder / BuzzFeed
Gifts By Ells is a small biz based in Whiteley, United Kingdom and sells pop culture-inspired air fresheners, mugs, coasters, and mousepads. 
To say I am a Harry Styles fan would be a severe understatement. Have I seen him 10 times in the past two years? You bet I have. When I saw this air freshener on Etsy, I knew I had to buy it. I didn't even care if it would smell good or not, I just needed a beautiful illustration of Harry Styles to decorate my car. This is probably one of my favorite little purchases I've ever made for myself. For starters, it's always a talking point whenever I have friends in the car — even people who aren't fans of Harry think it's great. Plus, it really does smell so good. I got the sandalwood vanilla scent and I highly recommend it. Since ordering the one in the picture above, I ordered a second one from the same shop, and I think I'm ready to purchase a third soon — I kinda wanna own all of them, that's how much I love these air fresheners (and Harry, obvs). 
Get it from Gifts By Ells on Etsy for $5.52 (available in various scents).

6.
A soft-serve maker that'll let them transform frozen fruit into a refreshing sweet treat. 

All the parts are dishwasher-safe!

Promising reviews: "I saw one of these in action at a friend's house like five years ago and thought it was just a made up memory, because making ice cream out of solely frozen fruit seems wild. But when I saw a TikTok about it I immediately went to Amazon and bought it. Literally this was the BEST decision of my life. I cannot believe still how amazing this thing is! It makes the creamiest, best tasting fruit ice cream ever. It's easy to take apart and clean, and super easy to use." —DMCKAY

Get it from Amazon for $38.91+ (available in six colors).

7.
Who Do the Stars Say You Are? — a book to help guide them through and better understand their star sign in the most fun way! From unpacking the basics like their strengths and weaknesses and compatibility to the important stuff like which ice cream flavor is actually their favorite to their perfect TV show (helpful if they're contemplating their next binge-watch), and so much more!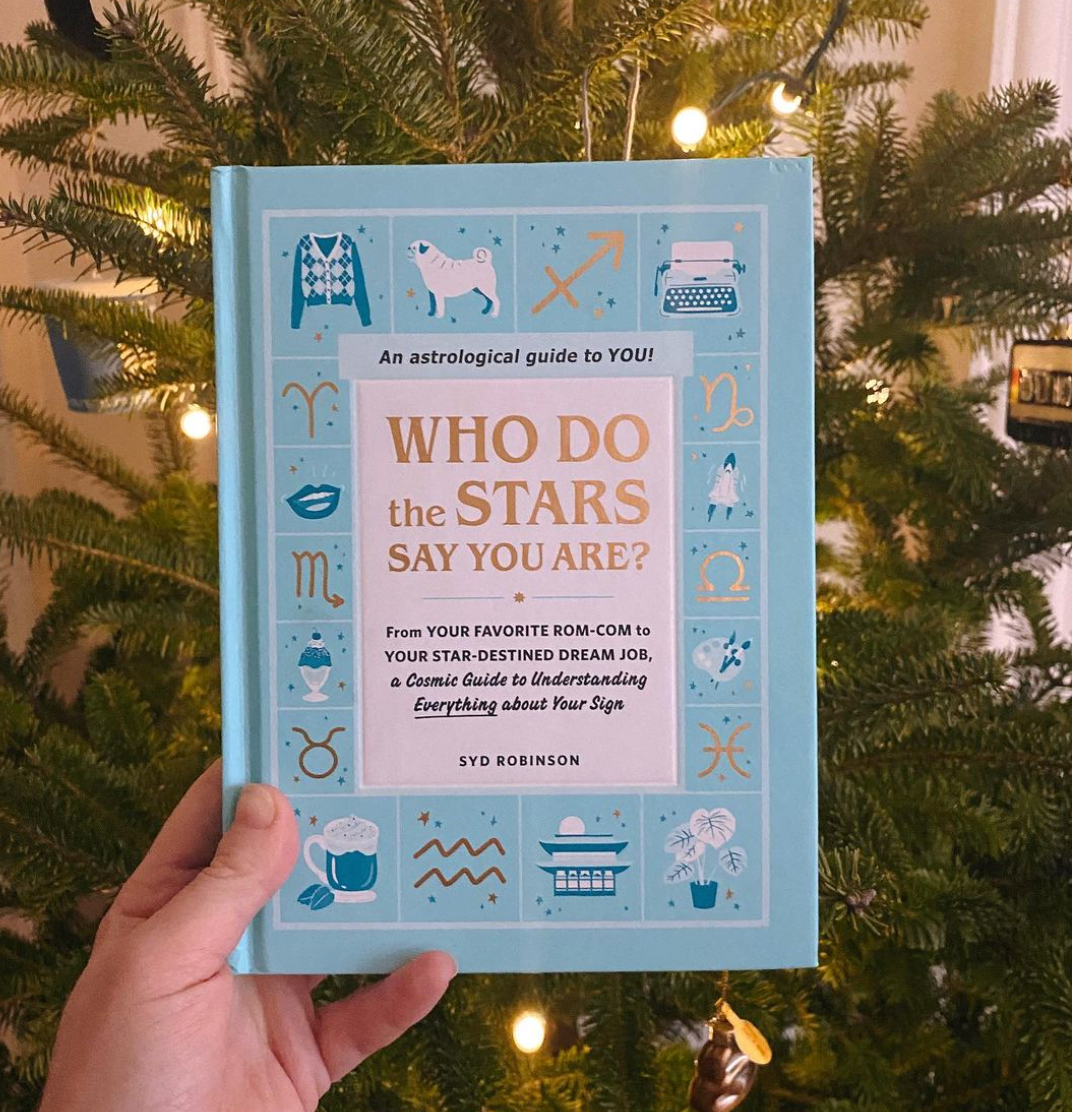 This book is written by BuzzFeed's very own Syd Robinson! 
Promising review: "We love this author and are big fans of her pet-focused work with BuzzFeed, so we had to check out this book! It's so fun and very well written! If you're into astrology, this is an awesome read!!" —Amber
Get it from Amazon for $9.99/Kindle or $13.49/hardcover.

8.
A fun sticker you can get personalized with their Starbucks order because they have damn good taste in ordering a drink and it needs to be celebrated.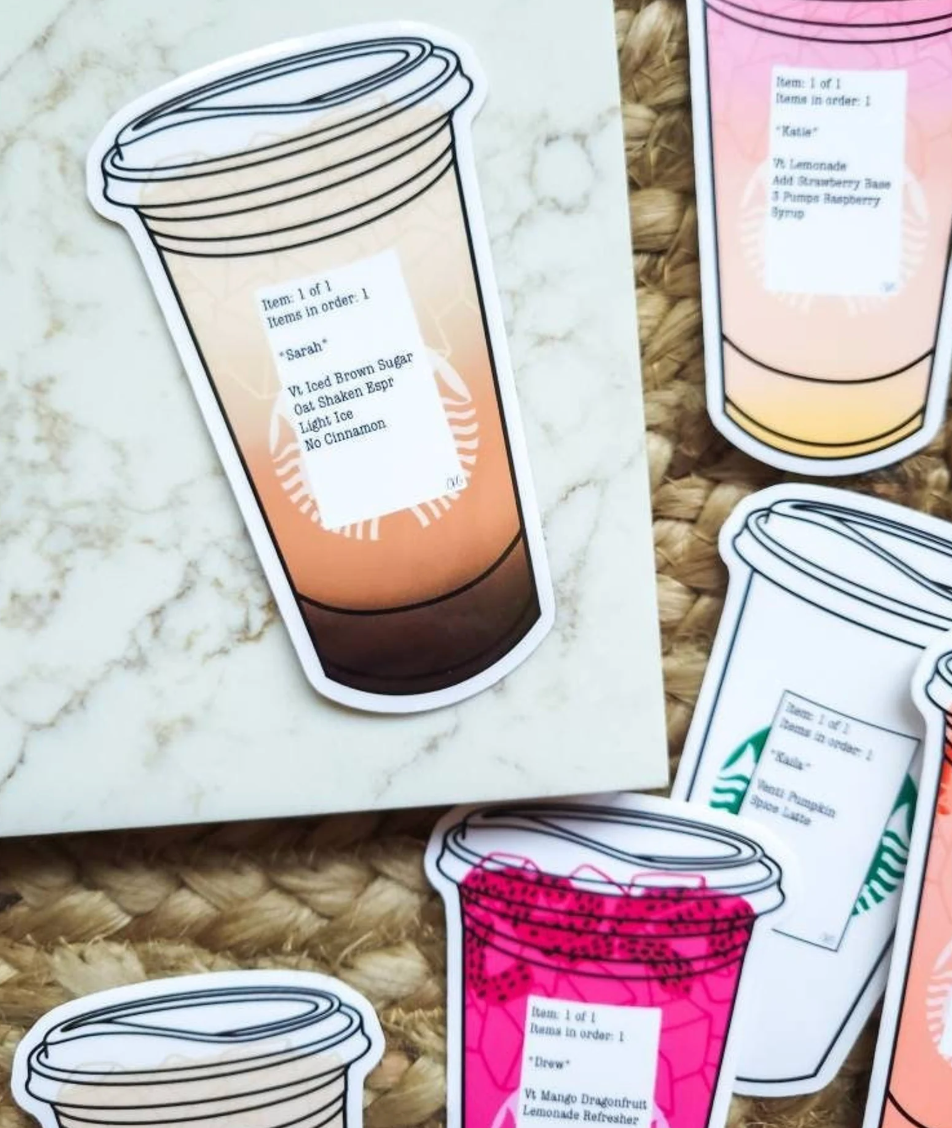 Copper Penny Co. is a small biz based in Canada that sells lovely stickers, decals, bookmarks, and more!

Promising review: "Perfect quality. I was gifted color changing cups and will be adding these onto them. Expectations EXCEEDED!!!" —GDub

Get it from Copper Penny Co. on Etsy for $5.34. 
9.
A set of quick-dry nail polishes that come in a gorgeous array of colors and are great if they're someone who's never seen without a manicure.

Promising review: "The set comes in various colors and they are all beautiful. The polish has a big brush that covers the nail easily. The polish is opaque but I did two coats. It didn't stain my nails or have a strong smell. The polish dried up quickly. I cook and clean, so it started to wear off on the fourth day. But I can repaint because of the easy application and fast drying." —perksofbeautyblog

Get 10 bottles from Amazon for $13.99 (available in five color combinations).
10.
An adorable reversible plushie they can use to express when they're feeling happy or not so happy. But this plushie is so cute, it might just help turn their frown upside-down.

Promising review: "I saw this on TikTok like everyone else but I quickly realized, when I got one how helpful this is to my family. Now they don't have to guess when they shouldn't bother me, they'll just KNOW. It's saving lives and it's adorable. The perfect thing. :)" —MCalmes

Get it from Amazon for $15 (available in 42 styles).
11.
An incredible cookbook for the Trader Joe's-obsessed person in your life. It's filled with a bunch of great recipes with ingredients they can of course find on their next TJ's run. It doesn't get better than this.

Promising review: "For Trader Joe's lovers everywhere, this is a fantastic cookbook! It is filled with hints and tips, shopping guidelines, nicely organized recipe categories, and beautiful mouthwatering pictures. I love how the recipes are noted if they are gluten-free or vegetarian, etc. I ❤ Trader Joe's and I ❤ this cookbook!" —Love My Bookish Life
Get it from Amazon for $11.99/Kindle or $13.49/paperback.

12.
A useful, gorgeous, and AFFORDABLE duffel bag that'll make them wonder how they ever took weekend roadtrips or packed a carry-on for their flight without this baby. The interior features four compartments and the bag itself is made of water-resistant nylon because a little rain can't come between them and their much-needed rest and relaxation time. 

Promising review: "Exactly what I was looking for in a weekend bag. It is very well made, good construction from zippers to straps, inside and out. I was able to pack all my needed items for the weekend, including a laptop. Extremely happy with this bag. Will gladly use this bag on longer trips as well. I purchased the light pink color and it's perfect." —pixie trinket

Get it from Amazon for $22.99+ (available in a variety of colors and options with a toiletry bag, mini crossbody, laptop pocket, and more).
13.
Colorful touch lamps — a gift for both you and them to help make any distance between you two feel like nothing. When you touch yours, theirs will light up so you can let them know you're thinking of them at any time.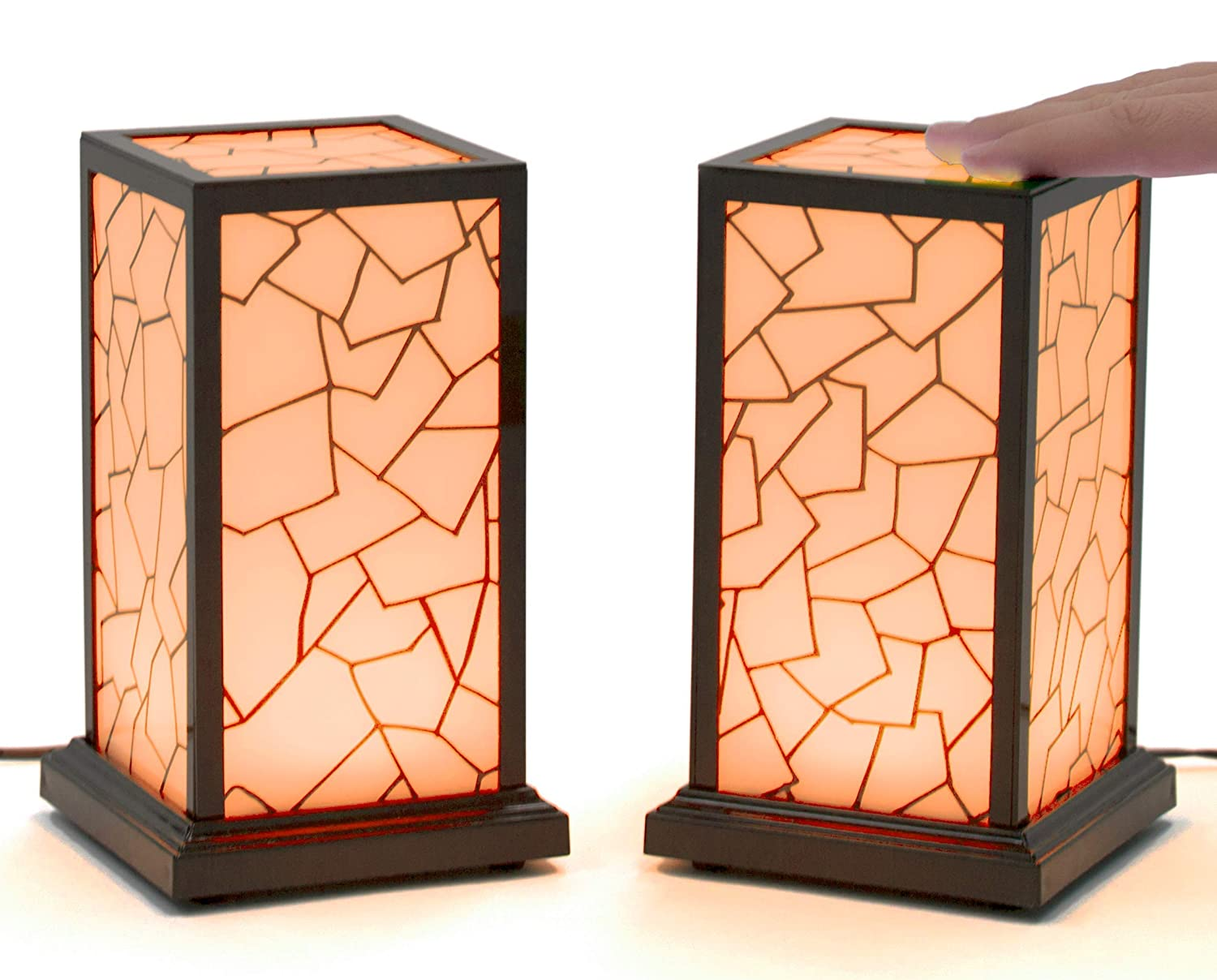 Friendship Lamps by Filimin is a small biz that sells friendship lamps and picture frames handmade in the USA to help keep you and your loved ones connected.
Promising review: "My husband bought this as our daughter is moving to Arizona and we live in Florida. A unique way to show each other that we are thinking of each other." —Doreen B.
Get a set of two from Amazon for $171.99

14.
A cereal milk lip gloss that'll induce delicious nostalgia every time they apply it. Anyone else really hungry just looking at the cereal in the bowl below?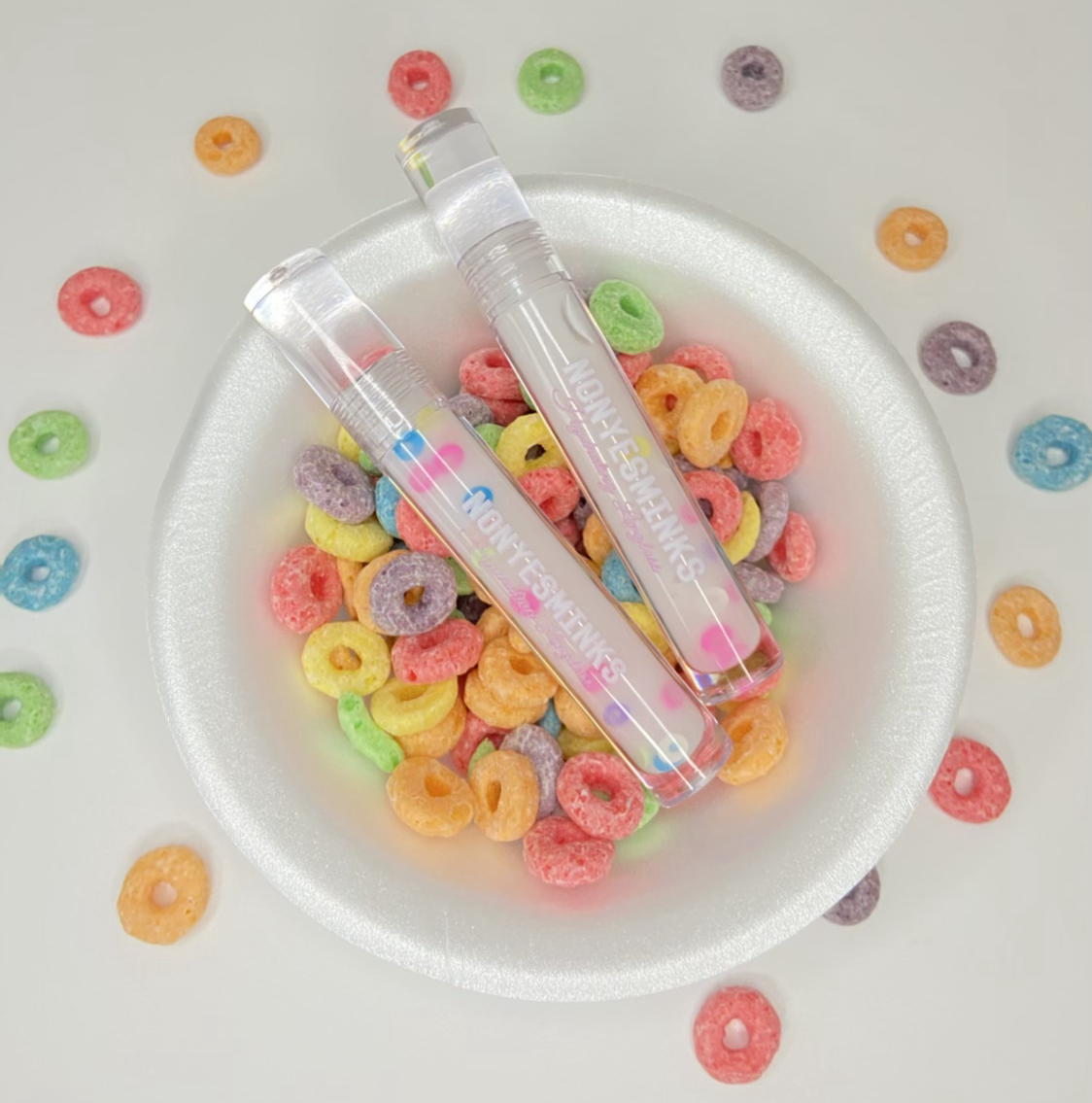 Nonyes Minks is a small business that handcrafts natural body care and cosmetics. Plus, they're vegan and cruelty-free!
Check out the lip gloss in this "making of" TikTok.  
Promising reviews: "Smells amazing. I absolutely love anything vanilla and this did not disappoint! It looks adorable too." —Michelle Y 

Get it from Nonyes Minks for $9.88.