We hope you love the products we recommend! Just so you know, BuzzFeed may collect a share of sales from the links on this page.
Hi! If you're reading this, chances are you love fashion or Gabrielle Union or, hopefully, BOTH!
Well good, I'm glad you're here, because I have something really exciting to tell you. Are you ready?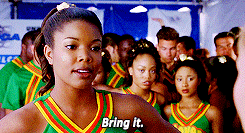 GABRIELLE UNION HAS A COLLECTION AT NEW YORK & COMPANY, AND IT'S SLEEK, FIERCE, AND PERFECT.
Can't you tell I'm excited?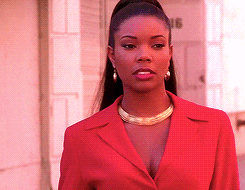 Take a look at some of the pieces that you, yes YOU, can purchase. Here are just some of our faves:
A sweater dress that screams, "Don't fuck with me. I'm not afraid to rock this bright yellow dress that I know I look fabulous wearing."
A jacket to help you bring out your inner badass. Come on, we know it's in there.
A pair of floral pants whose literal purpose in this life is to let you strut around like the glamorous queen you are.
A pink sheath dress that'll help you tell people, "Yeah, I can be sweet, but I can also be sassy, so you better watch out."
A sweater you can feel both comfy and 🔥 wearing. Honestly, what more could you ask for?
So, get your credit cards ready, and make room in your closet. These are just a few of the incredible pieces the collection has to offer.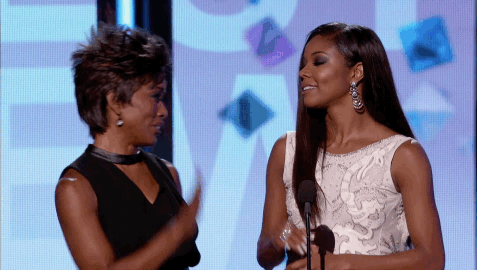 You can see the rest of it here.