1.
A book tracker bookmark you can fill out as you read. Once you finish a book, all you have to do is color in one of the spines, write the book's title, and then use the bookmark for your next read.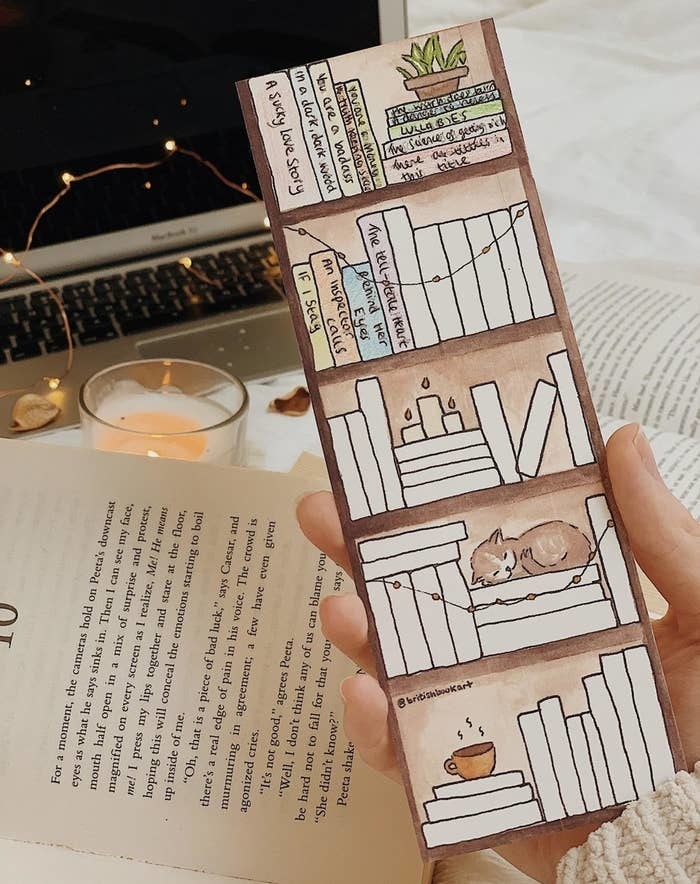 British Book Art is based in the UK.
Promising review: "Absolutely love my bookmark! So, so cute! Already made a start coloring in the books and writing the names on the spines!" —Chloe
Get it from British Book Art for $3.62.
2.
A eucalyptus and lavender shower/bath pouch that'll help give you a spa experience right from the comfort of home. These may also help provide some relief from colds, congestions, and stress.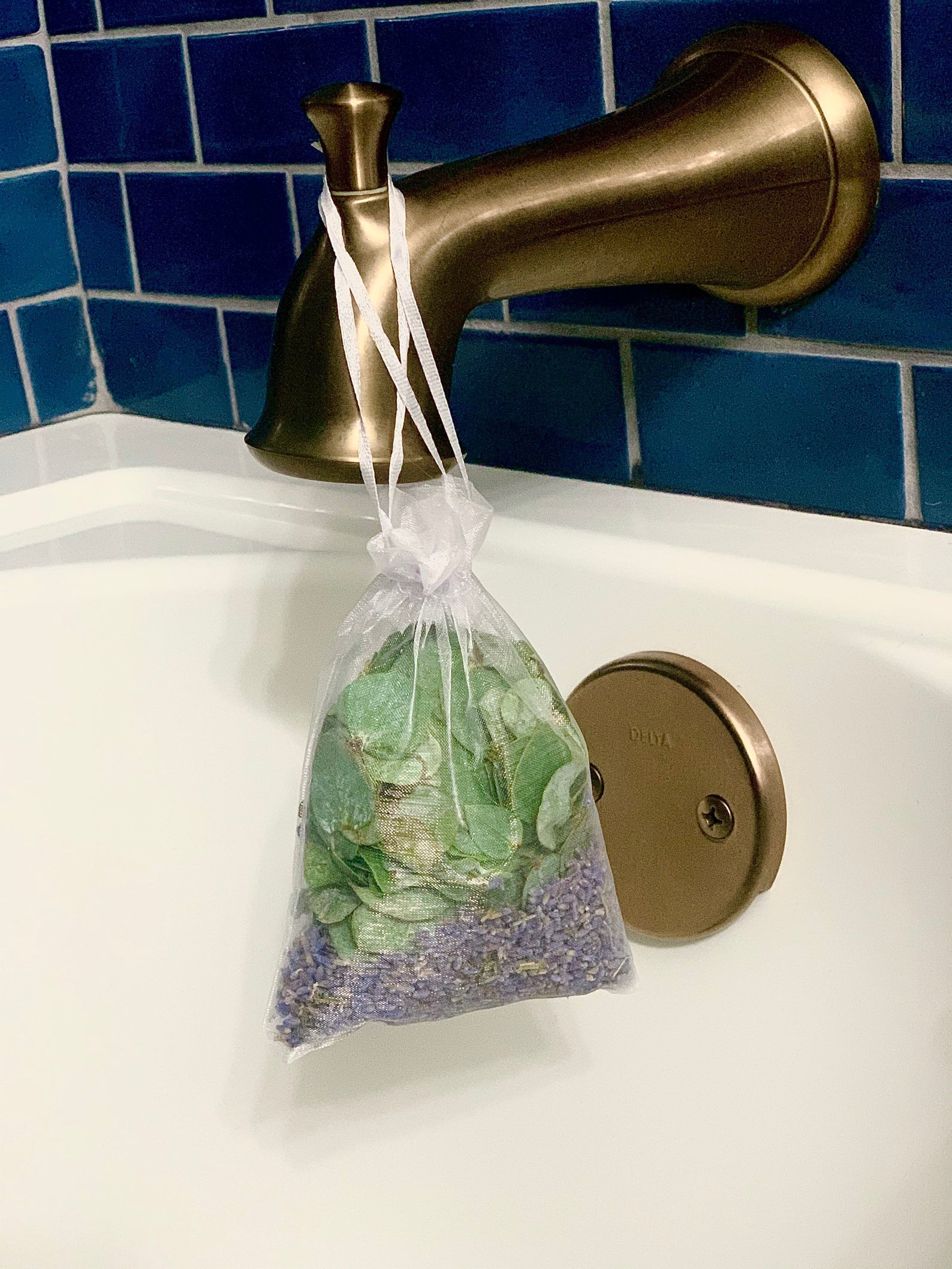 3.
A crystal glass butterfly bracelet you're never gonna want to take off. You and your beautiful new little butterfly bestie sure do make a trendy duo.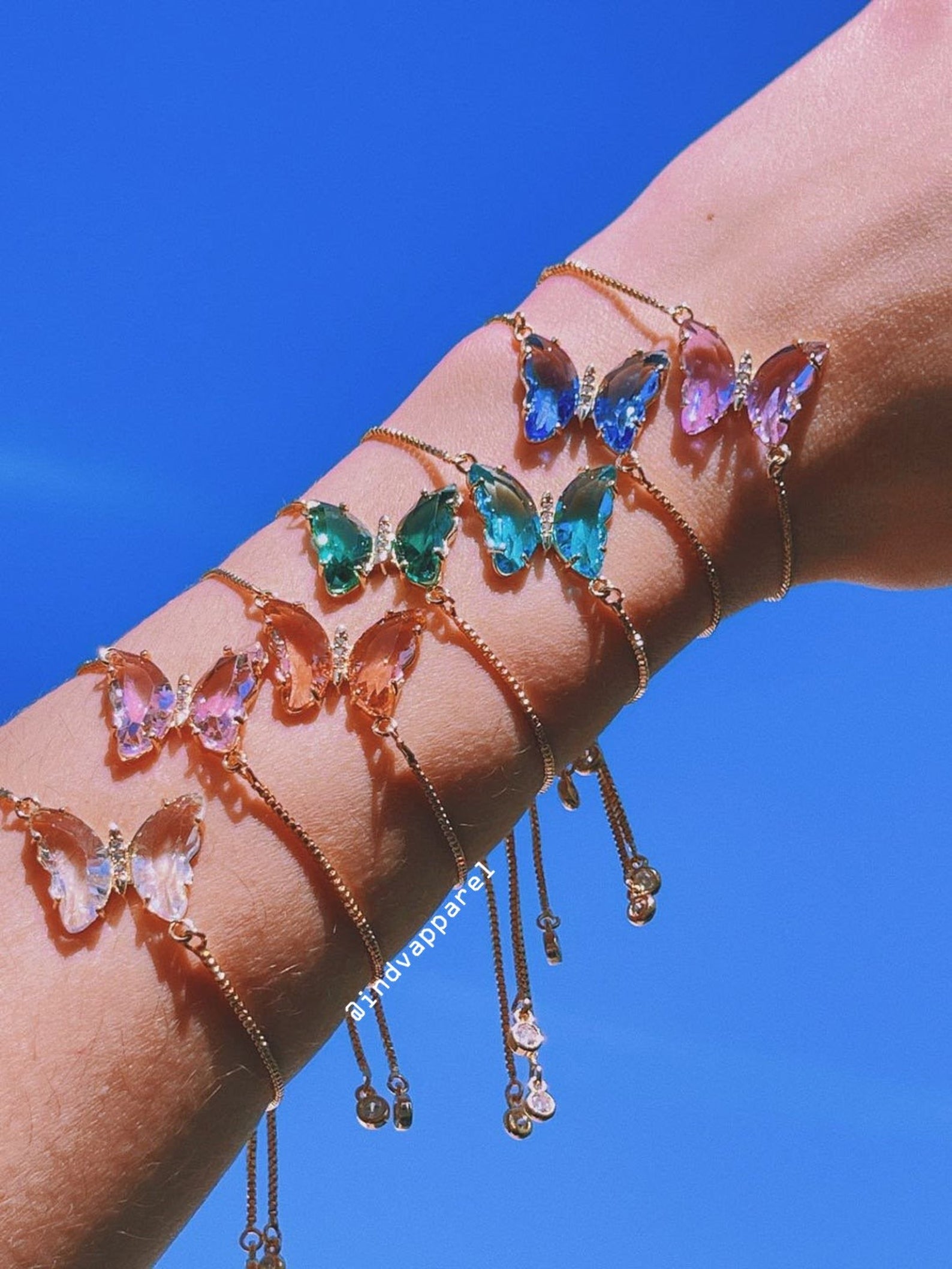 INDV Apparel is based in Los Angeles.
Promising review: "Arrived extremely fast and is so beautiful that I can't stop staring at it! I ended up buying another color and still want more — they're all so cute." —Tasha Reus
Get it from INDV Apparel for $24 (available in 16 colors).
4.
A produce hammock so you can store non-refrigerated fruits and veggies in the coolest way possible. Suddenly I am very jealous of produce.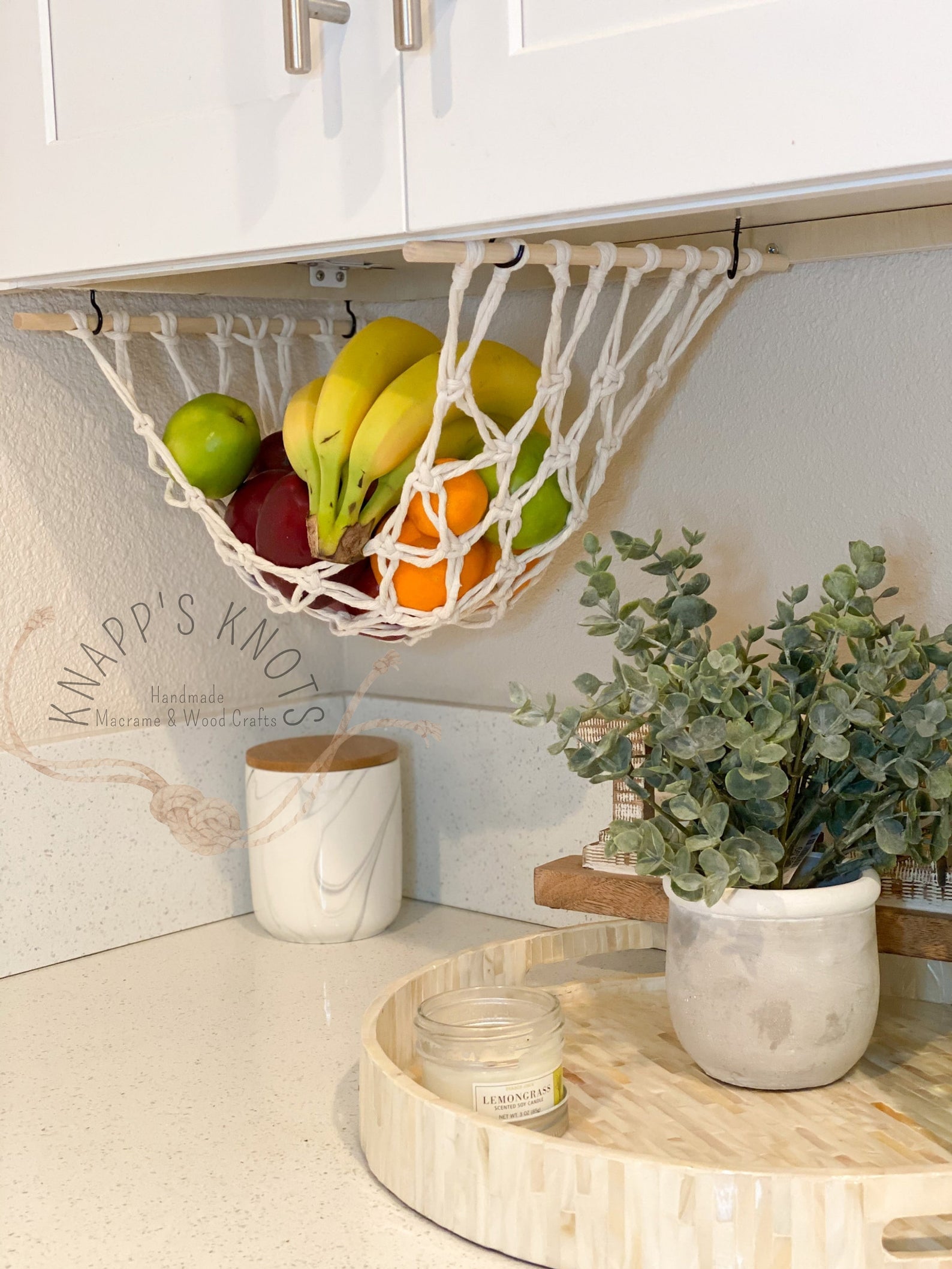 Knapps Knots is based in San Diego, California. 
Promising review: "We love this! We have a tiny apartment kitchen and this lets us save on counter space and adds a really cool aesthetic! Great quality and the color was exactly as expected." —Brittany
Get it from Knapps Knots for $27.90+ (available in 12 colors and two sizes).
5.
A personalized constellation map that'll help to commemorate what the night sky looked like on a specific date. It could be for an anniversary, a birth date, or any other special occasion important to you.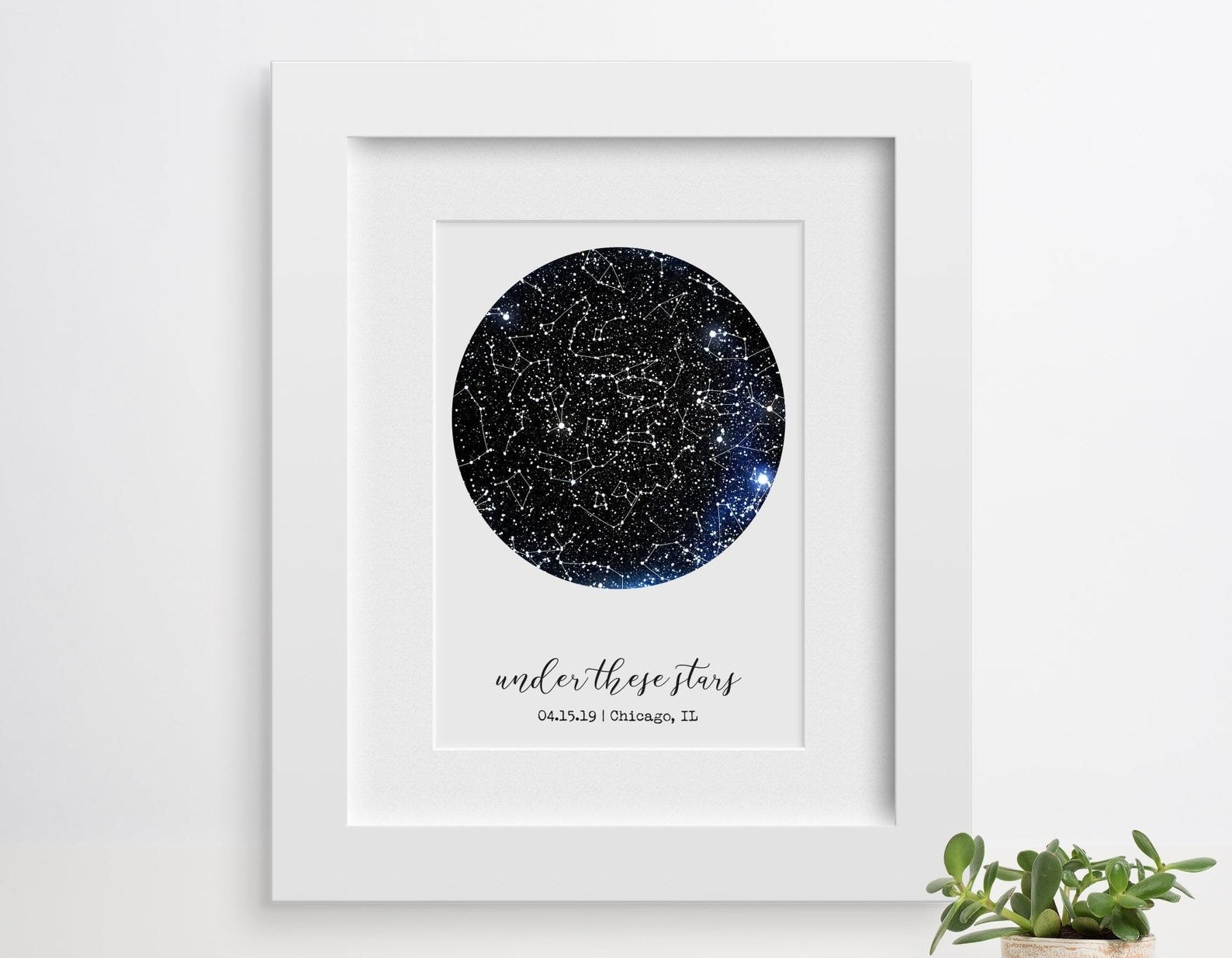 Finch & Cotter is based in Grand Rapids, Michigan.
Promising review: "I gave this to my husband as our first anniversary gift. He loved it!! Thank you for making our first wedding anniversary a little more special during these hard times. It was packed very well and framed beautifully. This gift is perfect for making moments a little more special." —Erin Fitzgerald
Get it from Finch & Cotter for $26+ (available in two sizes, and with or without a frame).
6.
An air fryer cheat sheet so you can easily figure out cooking times and temperatures and learn helpful tips and tricks without ever having to pull up Google. 
Willa Flare is based in Port Hueneme, California. 
Promising review: "Very sturdy and I love the magnet on the back. Very convenient source for temperature and time when cooking with the air fryer." —WJVdesigns 
Get it from Willa Flare for $12.99.
7.
A car diffuser to help give your vehicle a sweet scent. Am I the only one who is unreasonably excited at the thought about getting into my car and being greeted with the scent of fresh linens?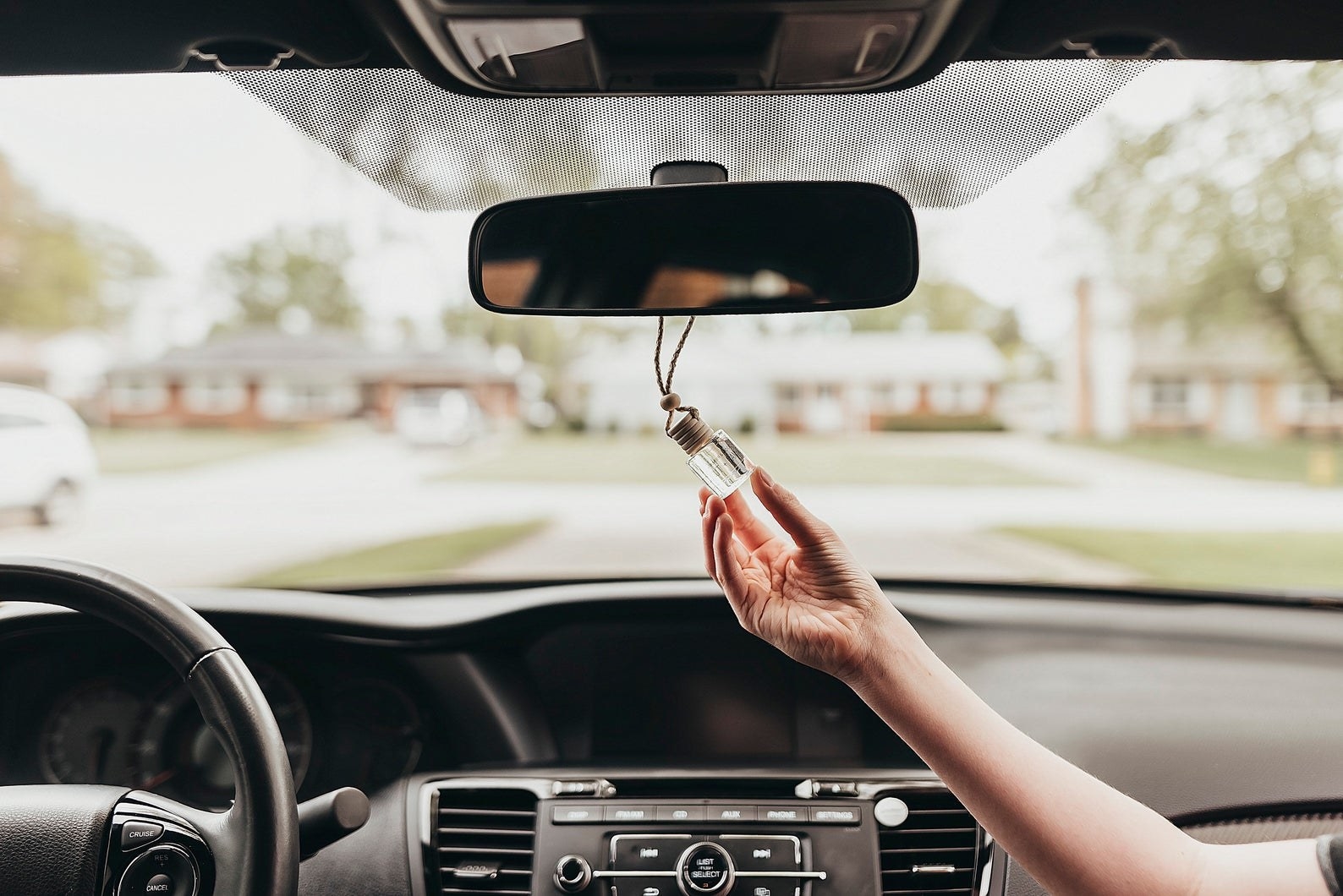 Amber & Wood Co. is woman-owned and based in Valparaiso, IN.
Promising review: "I love these little car diffusers so much! They are cute and very fragrant. I got Winter Mint, Orange, and Connie Pine Cone. I may get some more for each of my girlfriends as a gift." —Allison Hutzell
Get it from Amber & Wood Co. on Etsy for $8 (available in 18 scents).
8.
A pack of essential oil-infused cat chew sticks for your favorite furry friend. They'll love how these chew toys feel against their chompers and you'll love that it keeps them busy for hours. A win-win.
Meowy Janes is based in New Egypt, New Jersey. 
Promising review: "I was a bit skeptical to purchase but I am so glad I did and will be purchasing more in the future. My cat absolutely loved them and she's usually a picky witch who will meow at me mercilessly if she's displeased. They came exactly as described." —Amanda Gomez
Get a pack (7–9 sticks) from Meowy Janes for $10.61.
9.
A candle that'll help set the reading mood. It'll make any room you curl up in to read feel as if you're at a cozy local bookstore.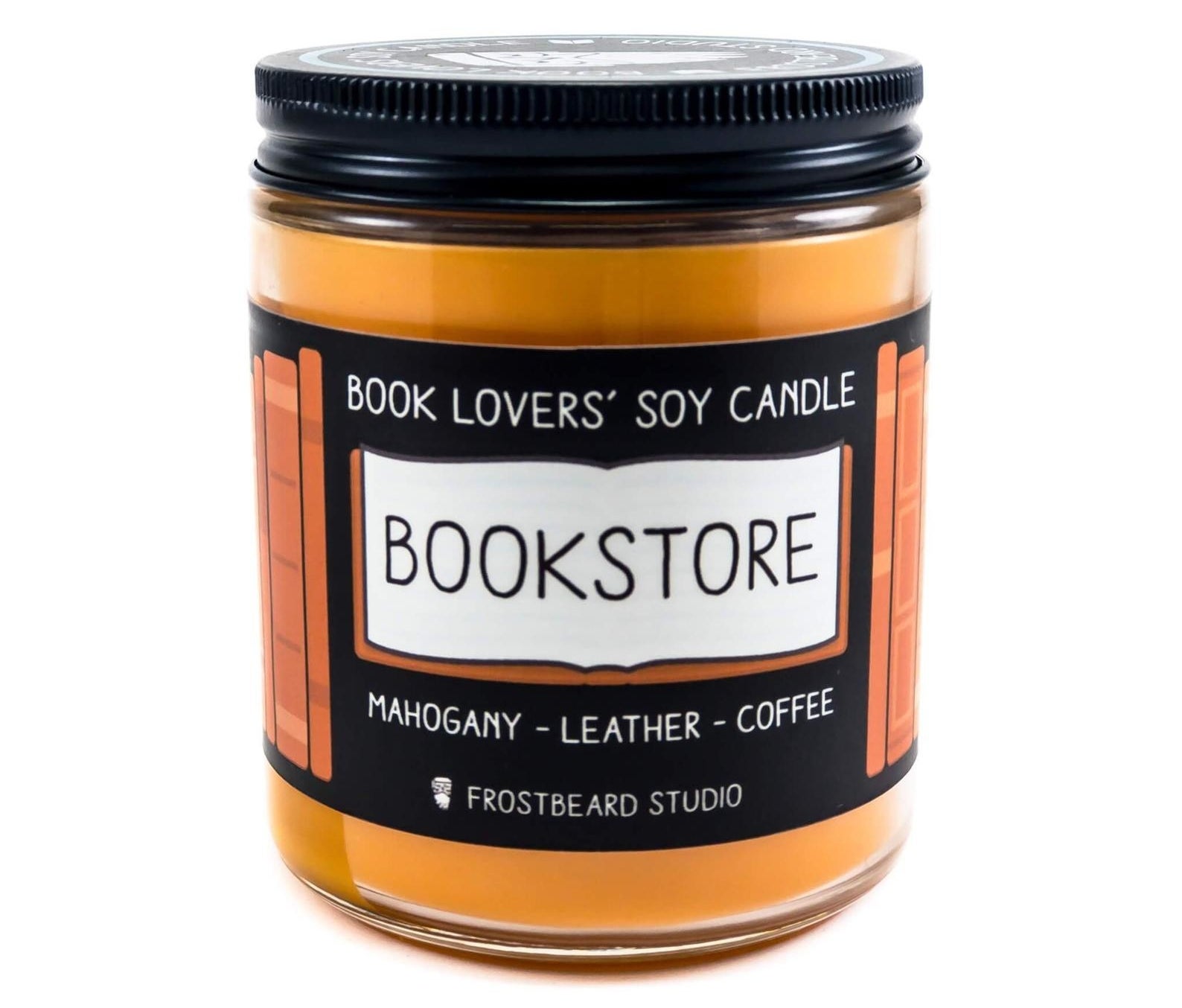 Frostbeard Studio is couple-owned and based in Minneapolis, Minnesota.
Promising review: "A repeat customer because I'm obsessed with the Bookstore candle. Added a few others to try this time, and they too are fabulous. Perfect for establishing a cozy, bookish atmosphere that's perfect for hours of reading." —Caitie T
Get it from Frostbeard for $12+ (available in two sizes).
10.
A custom cityscape ring so you can rock your favorite city — whether it's your own or a place you once traveled to — in the form of a wonderful accessory.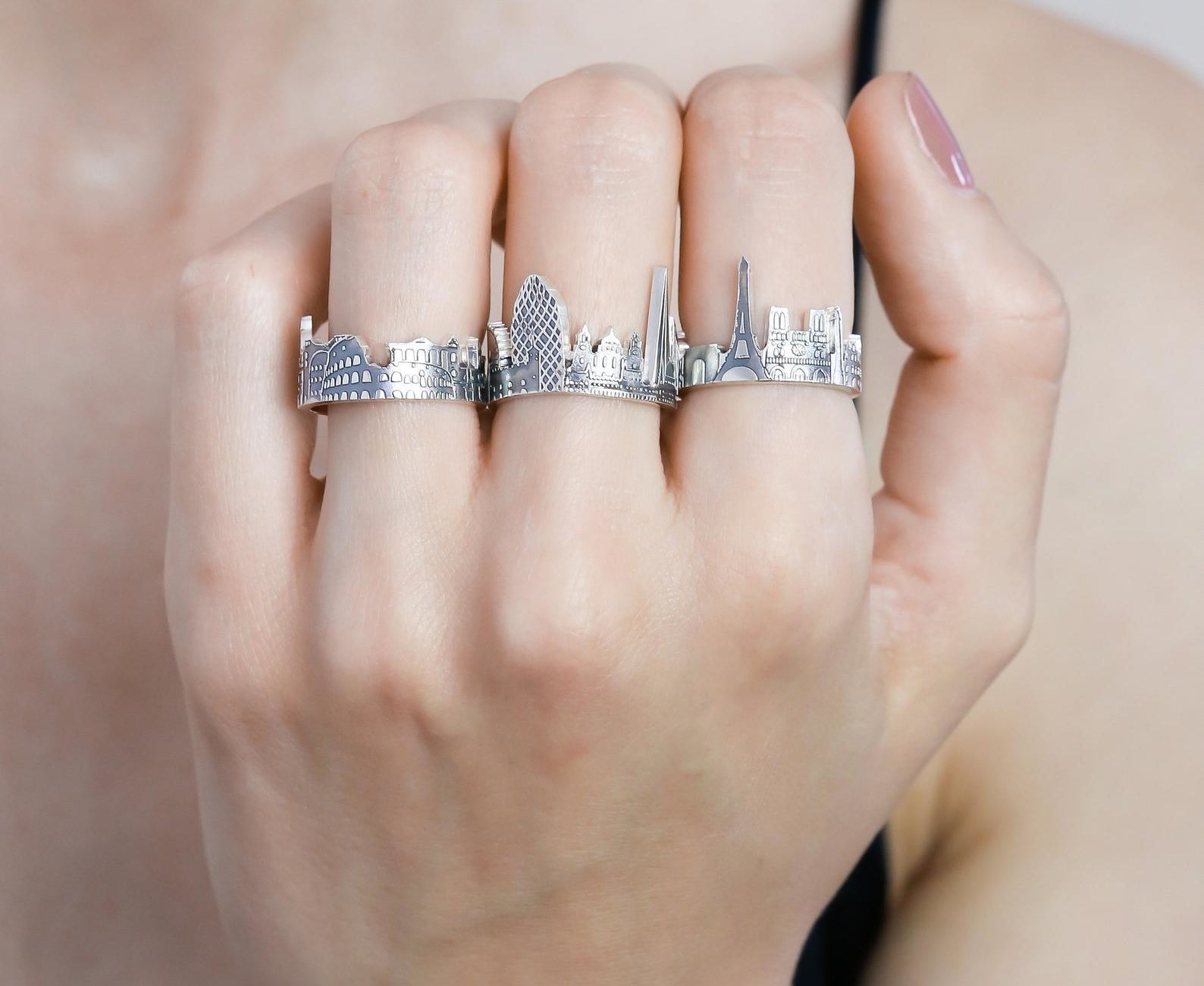 Caitlyn Minimalist / Etsy
Caitlyn Minimalist is Asian woman-owned and based in Los Angeles.
Promising review: "I'm absolutely in love with this ring. I wear it every single day. The quality is amazing and the detail in the design is so beautiful." —katiebug2325
Get it from Caitlyn Minimalist for $23.62 (available in three finishes, various cities, and sizes 4—13).
11.
A bacon sponge that'll serve as a greener and more efficient way to absorb excess grease from your favorite brekkie food. This can absorb grease 20 times faster than other types of fabrics/materials. Plus, it's reusable and compostable. 
Green City Living is woman-owned and based in Denver, Colorado. 
Promising review: "I'm really happy with my bacon sponge. I came across this item while on my never ending quest to reduce paper and plastic waste in my life, and I'm so glad I did. It's really helped to cut down on paper towel waste in my home. It's a sturdy, absorbent cloth material that works great for draining bacon, chicken, etc. It's also really easy to take care of, and after several washes so far, I can tell it's going to last a long time. Really great sustainable staple in my kitchen." —Hayley Amerman
Get it from Green City Living for $12.
12.
A natural oven scrub cleaner so the appliance you use to roast yummy veggies, bake sweet treats, and heat up frozen pizzas will be clean as can be.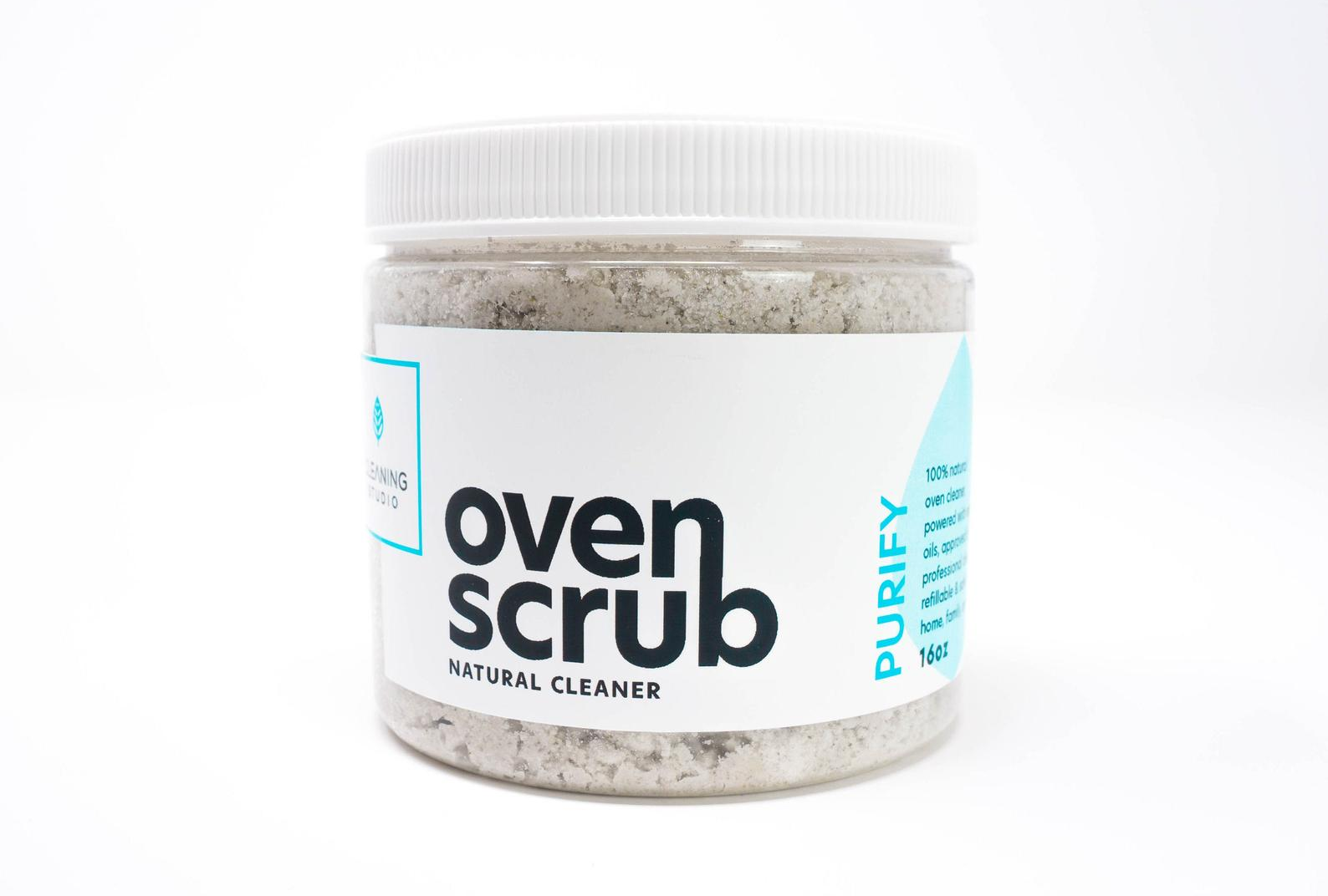 This comes with the jar of oven scrub as well as a professional-grade metallic scrubber. You can use this to clean your enamel oven, racks, the oven door's interior glass panel. Cleaning Studio is based in Fairfield, Connecticut.
Promising review: "I am in absolute shock over how well this works. I really wish I took a before picture. WOW! My oven door window had grime on it for years that i couldn't get off from the previous owners so I'm estimating it's been like that for 4+ years. Nothing helped to cut through it and finally this oven cleaner made it look brand new. Still in shock!! Would highly recommend. Also, the smell of the product is sooo delightful." —Vanessa
Get it from Cleaning Studio for $17.99+ (available in two jar styles).
13.
A beautiful castle window decal that catches the sun and makes gorgeous rainbows. Now your home will have its own piece of Disney-level magic.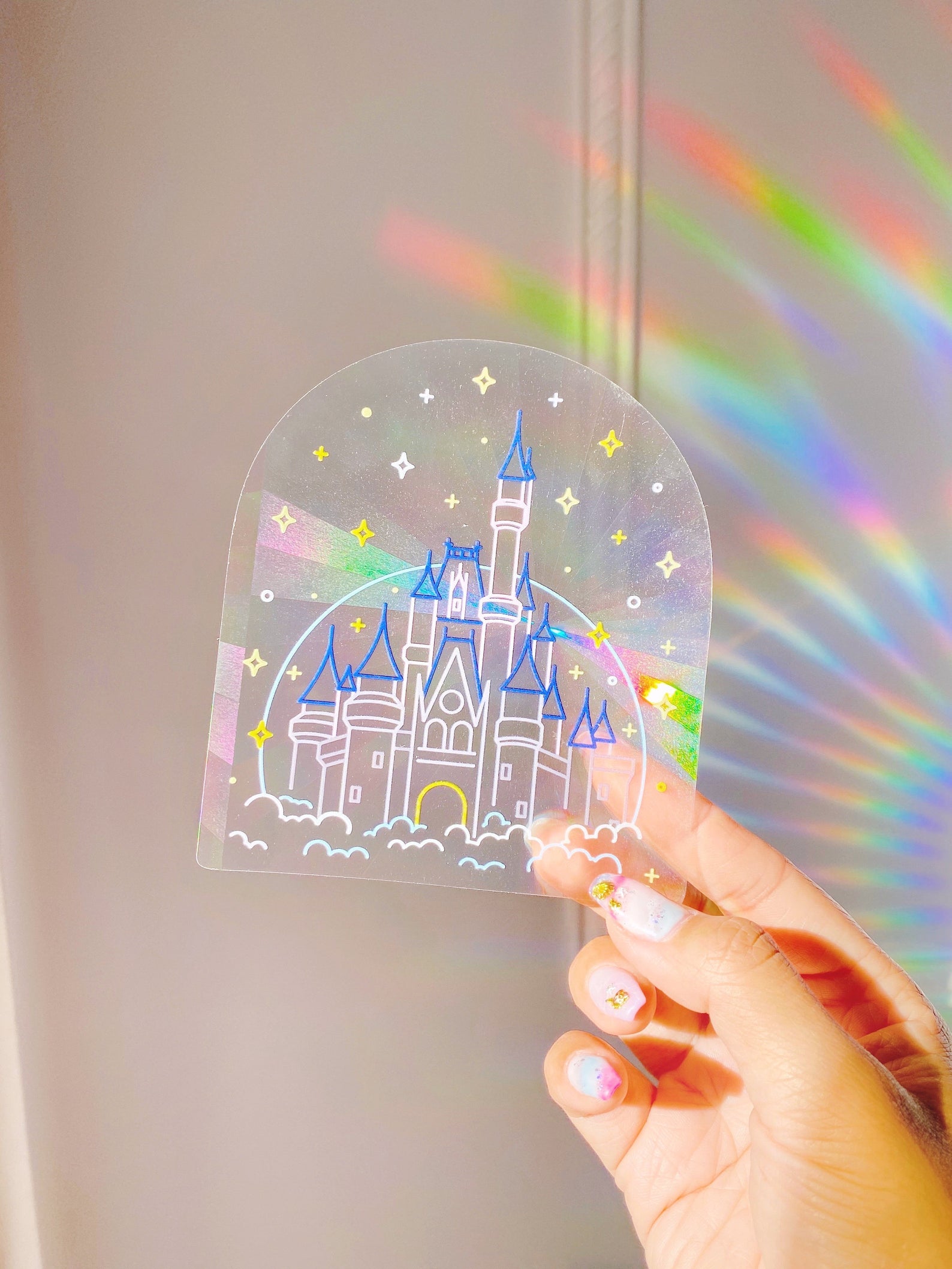 Wish Upon Magic is based in Arcadia, California.
Promising review: "This sticker is STUNNING. I knew it would be pretty but never thought the effect would be as stunning as it is in the photos. I put it on my window at work and people stop outside my door all day long to tell me how beautiful the rainbows all over my office are. I'm obsessed and getting ready to order more!" —Maggie Sauble
Get it from Wish Upon Magic for $11.99.