1.
A super cool Authentic Books subscription that'll allow them to pick from a few different books each month and then receive a box filled with their book of choice and fun goodies based on the book to enhance their reading experience.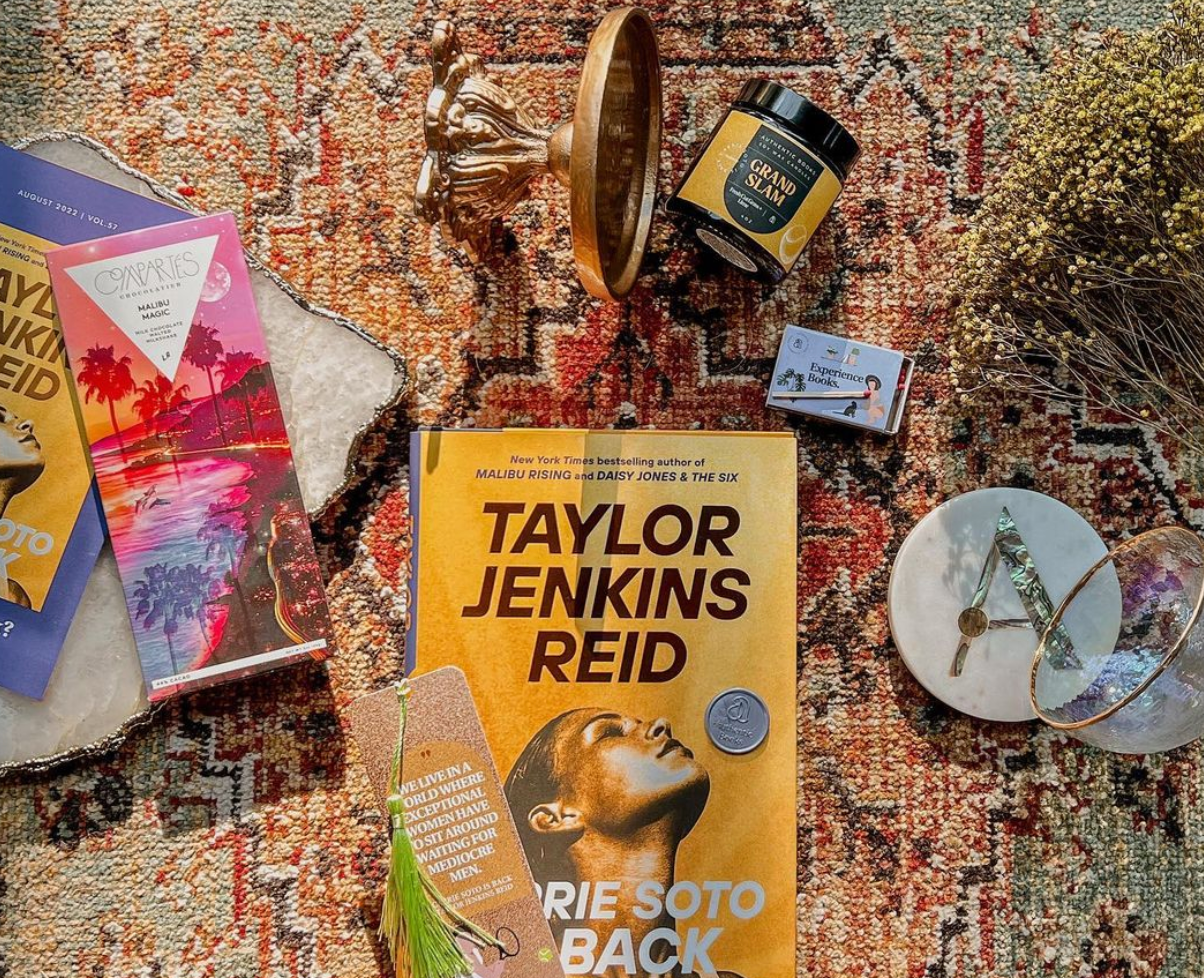 Founded by Natisha Asbell and her husband, Wes, Authentic Books is a book subscription focused on providing customers with an experience and immersing them in the world of the book they choose through taste, smell, touch, and sound. All of the items in the box are sourced from local businesses and 5% of your membership fee goes towards charity — charity picks change every three months, but past organizations include the Malala Fund and Adopt-A-Classroom. 
Get it from Authentic Books starting at $42/month (available in three size options).

2.
A floral resin bookmark so they can keep track of their current read in the prettiest way possible. Might as well get one for yourself, too!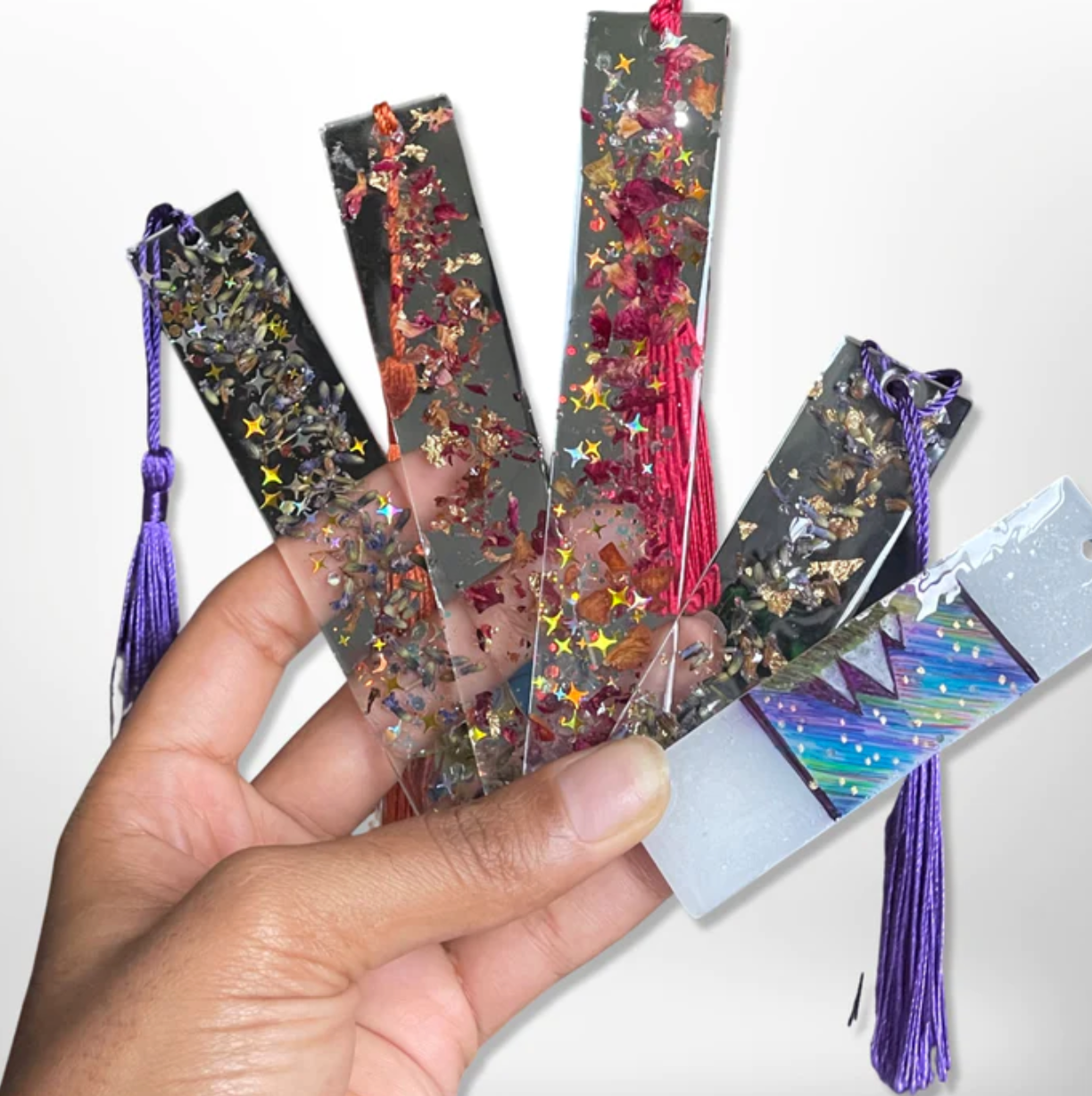 The Hacked Unicorn / Etsy
This super cool woman-owned biz founded by Jay (whose friends call her by her pen name, Kali Blackflower, or The Hacked Unicorn) creates gorgeous handmade jewelry and original art utilizing various mediums such as wire and resin. 
Get it from The Hacked Unicorn or Etsy for $4.99+ (available in seven colors and two sizes).

3.
Bibliophile: Diverse Spines, an awesome book that features illustrated book spines from underrepresented authors of various cultural backgrounds and shines a light on Black-, Indigenous-, and POC-owned bookstores.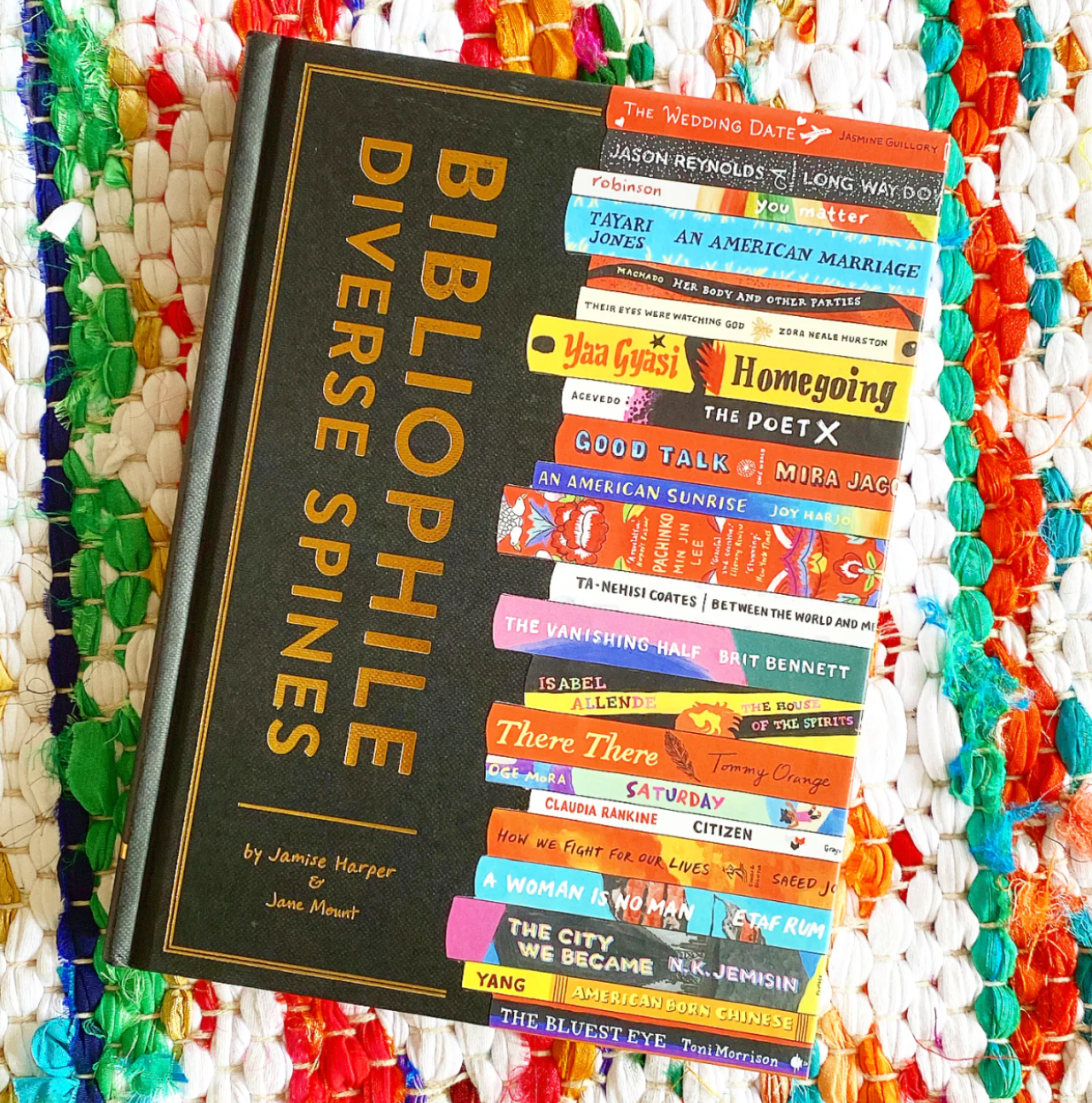 Brave + Kind Bookshop is a Georgia-based woman-owned bookstore that boasts a curated selection of inclusive and diverse books that people of all ages can enjoy!  
Get it from Brave + Kind Bookshop for $18.95.
4.
A set of pastel highlighters to get the person who doesn't just read books but truly dives into them by annotating. The kind who says they'd happily lend you a book they loved but warned you it's filled with various highlighted paragraphs, phrases, and words. 

Based in Sacramento, The Fine Print Paperie is a woman-owned biz that sells the most darling assortment of pens, pencils, erasers, and other goodies that'll make things like school work or just a day-to-day job cuter and more fun. 
Get a set of six from The Fine Print Paperie on Etsy for $7.50 (available in two colors).

5.
And to go with their new highlighters, a pretty gold pen so they jot down their thoughts and take notes about their read for book club discussions with a shiny new writing utensil. 

6.
A book light that'll provide them just what they need to keep reading in the dark. Staying up to finish a juicy read >>> sleep.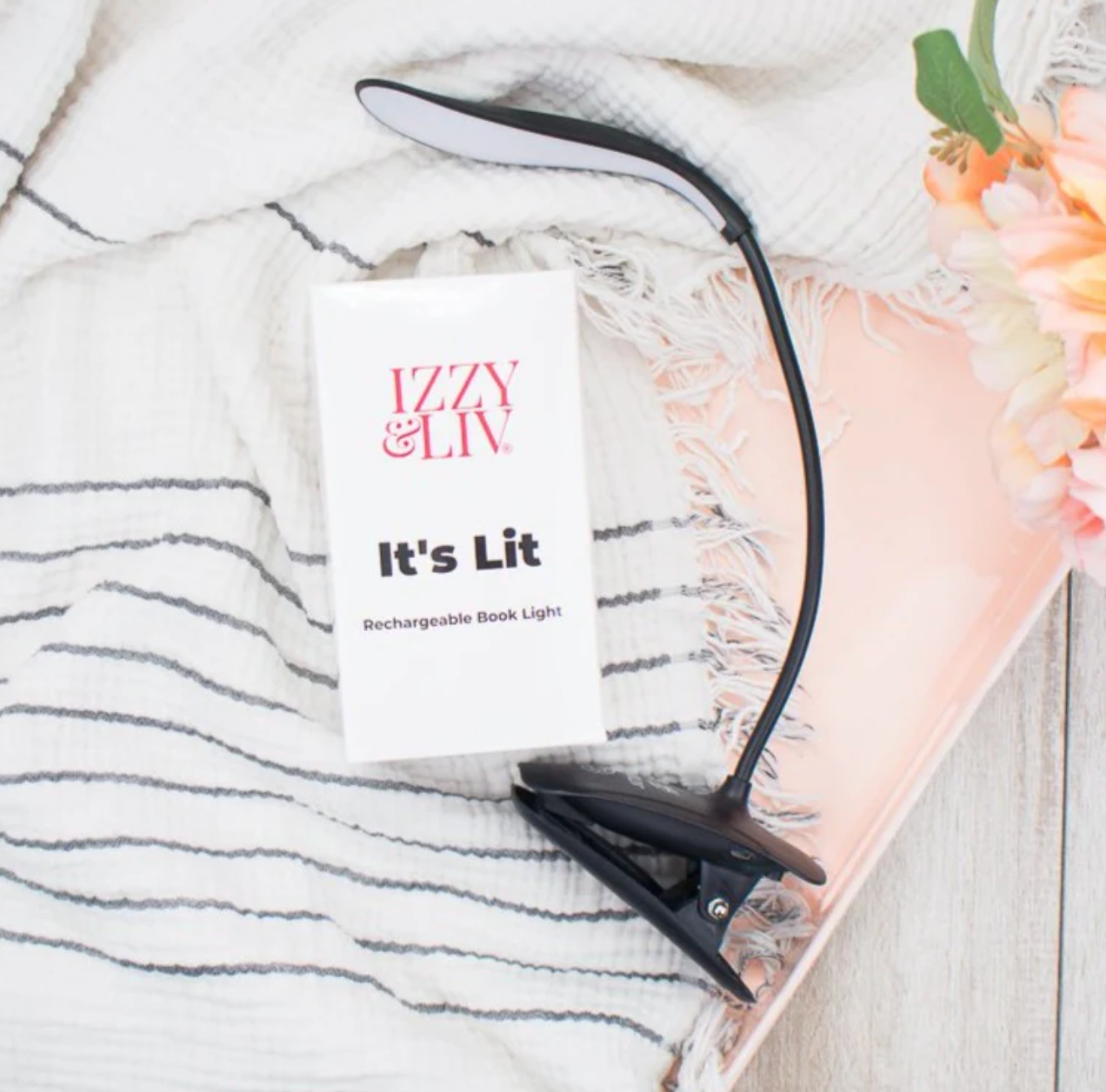 Woman-owned biz Izzy & Liv is based in Matawan, New Jersey and was founded to give busy people a place where they can find joy in discovering all sorts of products like jewelry, clothing, face masks, and more so they can celebrate what makes them unique. 
Promising review: "Great for late-night reading without disturbing others. Lightweight and can be stored over headboard." —Debra L.
Get it from Izzy & Liv for $5.99 (available in three colors).

8.
A home library bundle because despite their love of books, they don't quite yet have enough to fill their bookshelf, but this cool gift is here to help. Choose between a 25-, 50-, or a 100-book bundle and the brand will set up a consultation to help perfectly curate the books they receive.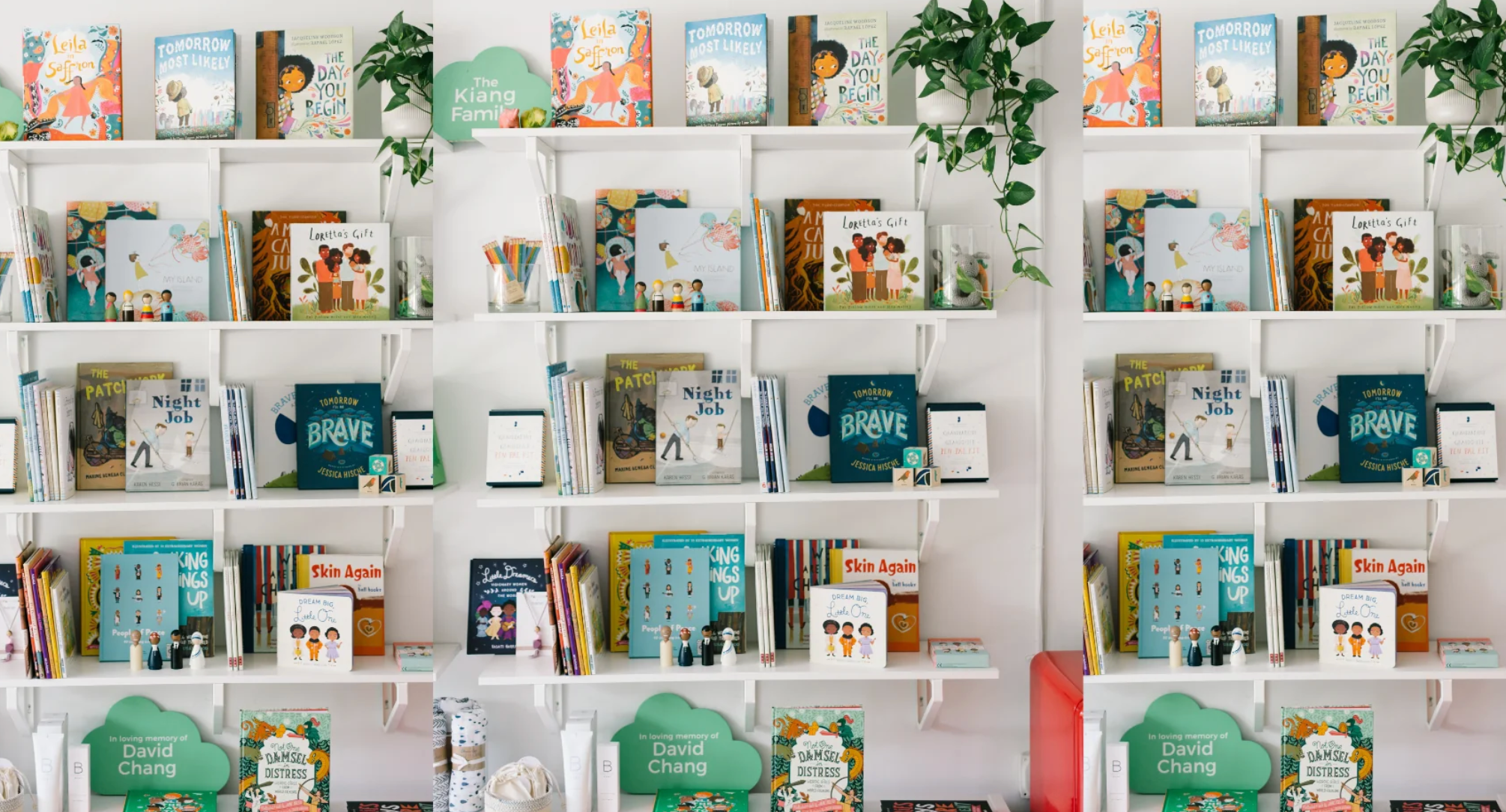 Get it from Brave + Kind Bookshop for $500+ (available in three sizes).

9.
A lovely blanket so they can enjoy their books in the most ideal of circumstances — curled up on the couch on a Saturday night wrapped in a toasty warm blanket.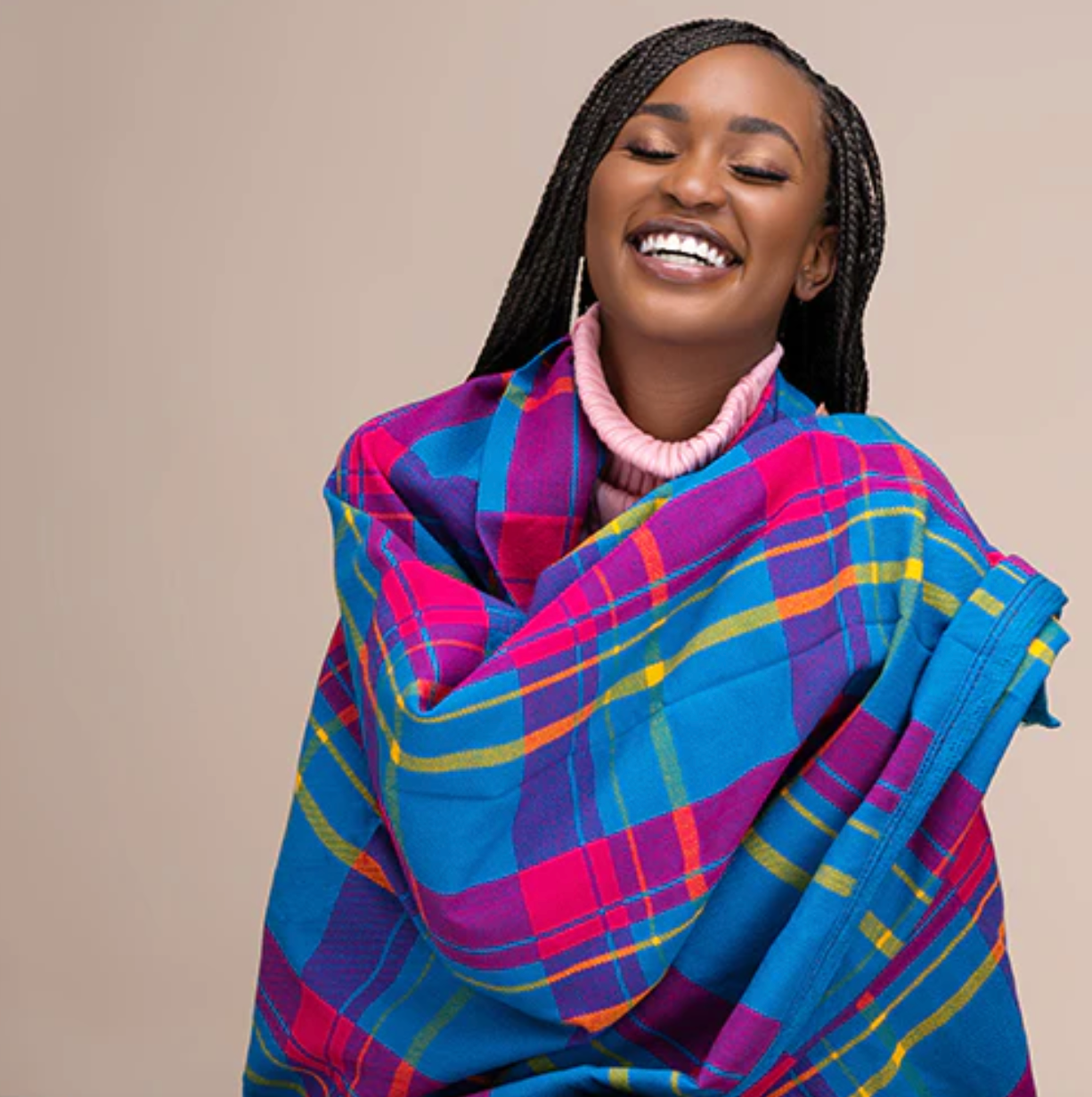 A woman-owned biz, Nubian Radiance was created in 2018 after recognizing the lack of greeting cards featuring or directed towards African Americans. Since then, the brand has branched out into selling home goods, accessories, and stationary using ethically-sourced materials. 
Get it from Nubian Radiance for $40. 
10.
And a cuddle time-themed candle to complete the perfect setting for their cozy reading vibes. It contains notes of bergamot, grapefruit, and orange blossom — just to name a few.

11.
An enamel pin they're sure to not only love but definitely relate to. Sinking into the pages of a delicious romance is so much better than interacting with other humans.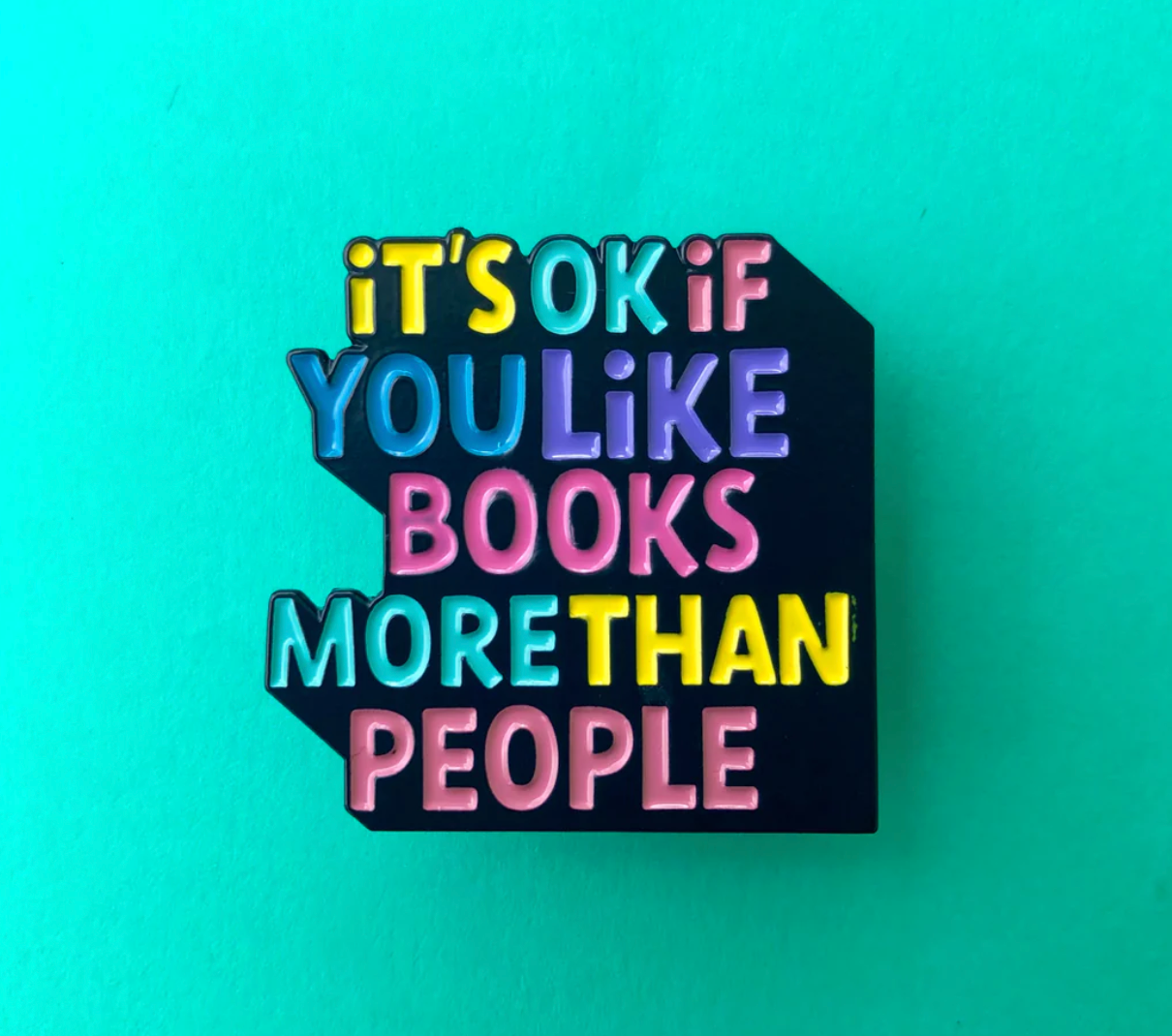 Pixel + Ink Creative is a woman-owned biz that sells an absolutely wonderful assortment of pins, shirts, stickers, and more fun merch items featuring artwork that makes great gifts for yourself and your loved ones!

Get it from Pixel + Ink Creative for $11. 

12.
An onyx tower — buy two (or four) of these gorg pieces and boom — now they have the coolest, most unique bookends EVER.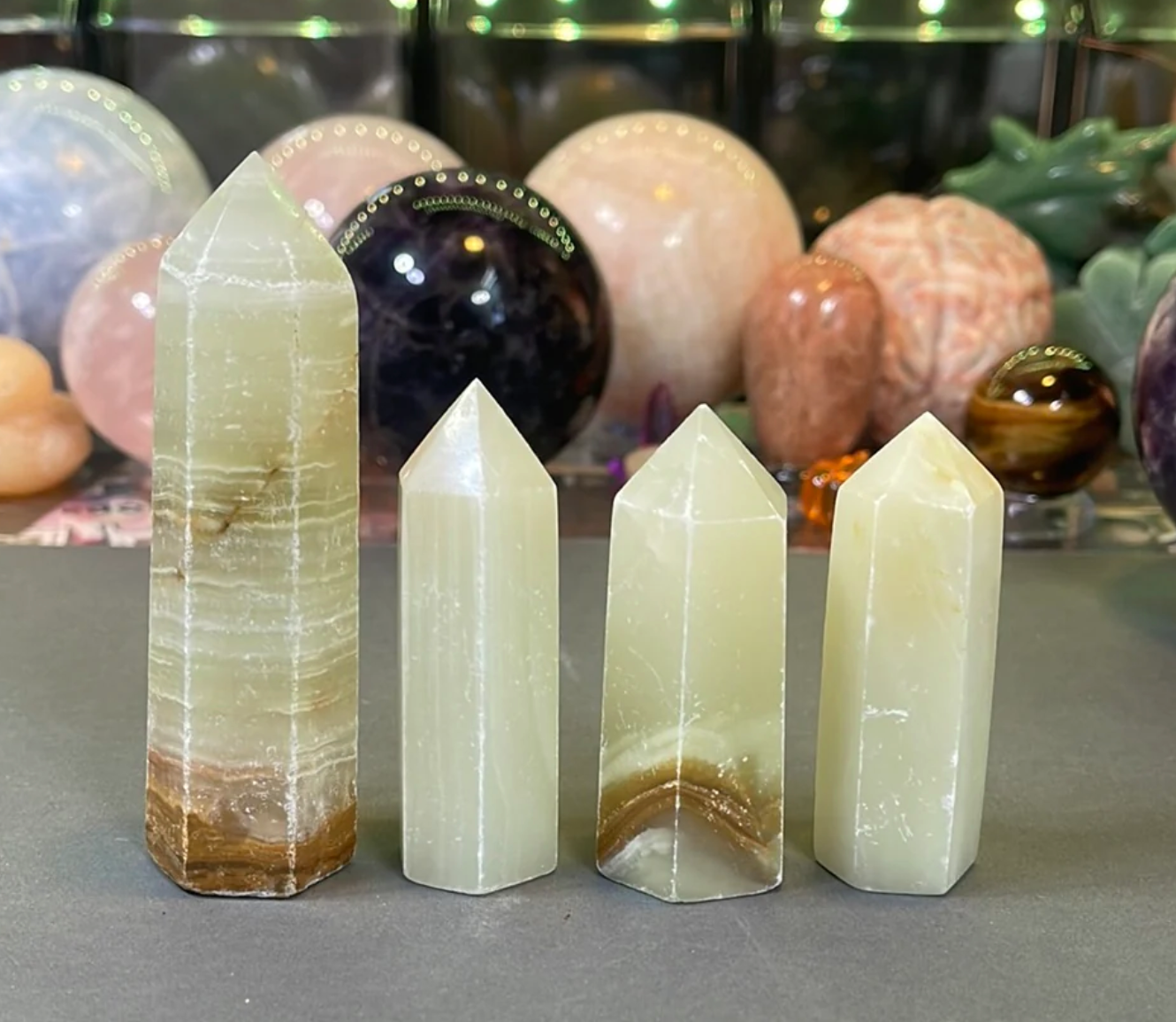 Get it from The Hacked Unicorn for $14 (also available in packs of two, three, and four).

13.
A bb bundle perfect for the little one in your life who may not know how to read quite yet, but who you can already tell is fascinated by book illustrations or hearing a story. They're destined to become an avid reader once they learn how.

Based in Chicago, Kido is both a storefront (and luckily for those not in Chi-town, a fabulous online shop) founded by married couple, Keewa (a performing artist) and Doug (a visual artist). The brand offers a bunch of adorable products for babies, toddlers, and kiddos and they all make excellent gifts. This adorable bundle comes with a onesie, a handmade Mexican rattle (by Pura Vida), a smiley wrap (by Idlewild Co.), a book called One Love by Cedella Marley, and a gift box.
Get it from Kido for $50 (onesie is available in sizes NB or 6M).

14.
A printed mug that'll quickly become the only one they ever wanna use. Anyone want some coffee, tea, or hot chocolate?

Get it from Pixel + Ink Creative for $20.

Reviews have been edited for length and/or clarity.
Black History Month is here! Join us from Feb. 1 to Feb. 28 (or all year round) and support our content celebrating the culture.