Just observe and report back, DO NOT TOUCH ANYTHING. (But you will, you meddling molly)

You're the smartest in your class! Go to Earth and instill all your higher knowledge on those plebes.

We're a little behind on the times here, so bring back some impressive human stuff!

Well I would mean to go somewhere in the future, but you know me, always getting lost, no sense of direction!

As far back in time as possible so I can impress everyone with my superiority.

Somewhere cool, I'm just here to explore and absorb. I won't touch anything I swear...oops.

Blend in? Why would I blend in? I was born to stand out.

A hat should do the trick right? Surely no one will notice my neon green skin!

I would find a position of importance and authority in their society and take it, so I can shut down anyone who dares to question me.
What Kind Of Alien Are You?
People mock Clark Kent for putting on some specs and expecting no one to know he's really Superman, but for the right alien, it's a sure-fire plan. Despite being an extraordinary and unique specimen, you have an astounding ability to blend in wherever you go. Empathetic, friendly, and warm, people are willing to believe you're just like them if it means getting to spend a moment in your presence. Tito Incognito is the star of Asteria Press's new book The Eerie Gondolier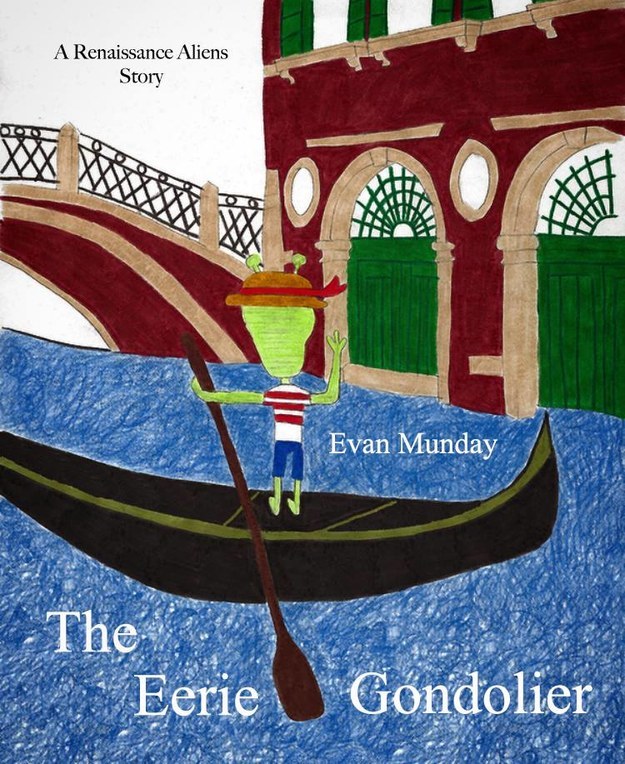 You got:

Galileo-Galilean
Like a pug, you're hideously adorable. You'd think this would make people like you, or at least pity you, but you are an extremely off-putting alien. You're also smarter than anyone you come into contact with, which doesn't help your situation. You try and tell the world that you don't need it's approval, but the truth is, you're desperate for a little bit of love. Galileo-Galilean is the star of Asteria Press's new book Galileo-Galilean
You really do have the best of intentions, but you tend to make a mess of things. You are one of those aliens who would go back in time, sure that they would have the answer to age-old problems, only to be brought back down to Earth. Let's be honest, you are incredibly rational and intelligent, but it's time you realize that there are issues too big for even you to solve. Elsewea is the star of Asteria Press's book ET Triptych
This post was created by a member of BuzzFeed Community, where anyone can post awesome lists and creations.
Learn more
or
post your buzz!