22 "Never Mind The Buzzcocks" Moments That Are Equal Parts Nostalgic And Hilarious
See also: Simon Amstell appreciation post.
2.
When guest host Catherine Tate and Tulisa had a pretend slinging match.
3.
When Jamelia savaged Javine Hylton with this iconic read.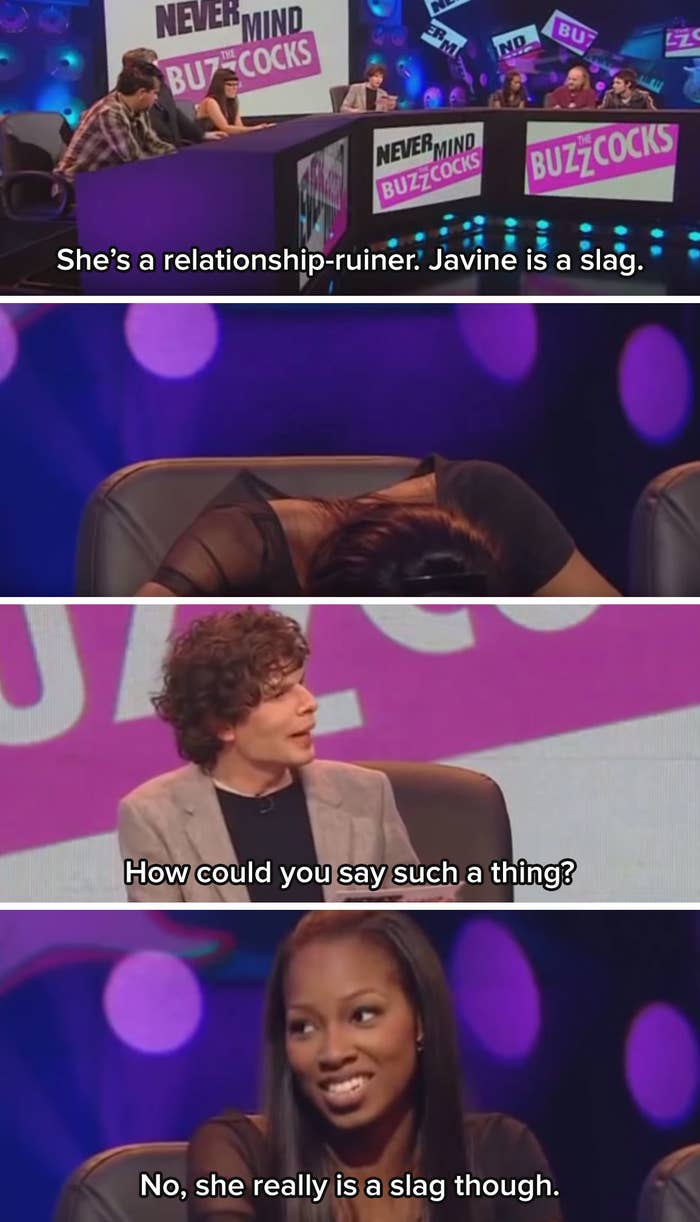 4.
When Lily Allen had a meltdown about not winning any points over the course of the show.
5.
And Simon stopped mid-game to hug her, but kept the clock going so she ran out of time to answer any questions.
6.
When Simon teased Noel Fielding about his penchant for whimsy, and Noel came for him with an... unusual weapon.
7.
When Martin Freeman and Matt Horne had a despondent face-off.
8.
When Simon was "definitely wrong" about Courtney Love having a hand in Kurt Cobain's death.
9.
Every time Paul Foot went down the identity parade assuming random things about each person.
10.
That time Bonnie Tyler guest starred and was hammered.
11.
And she told a strange meandering joke.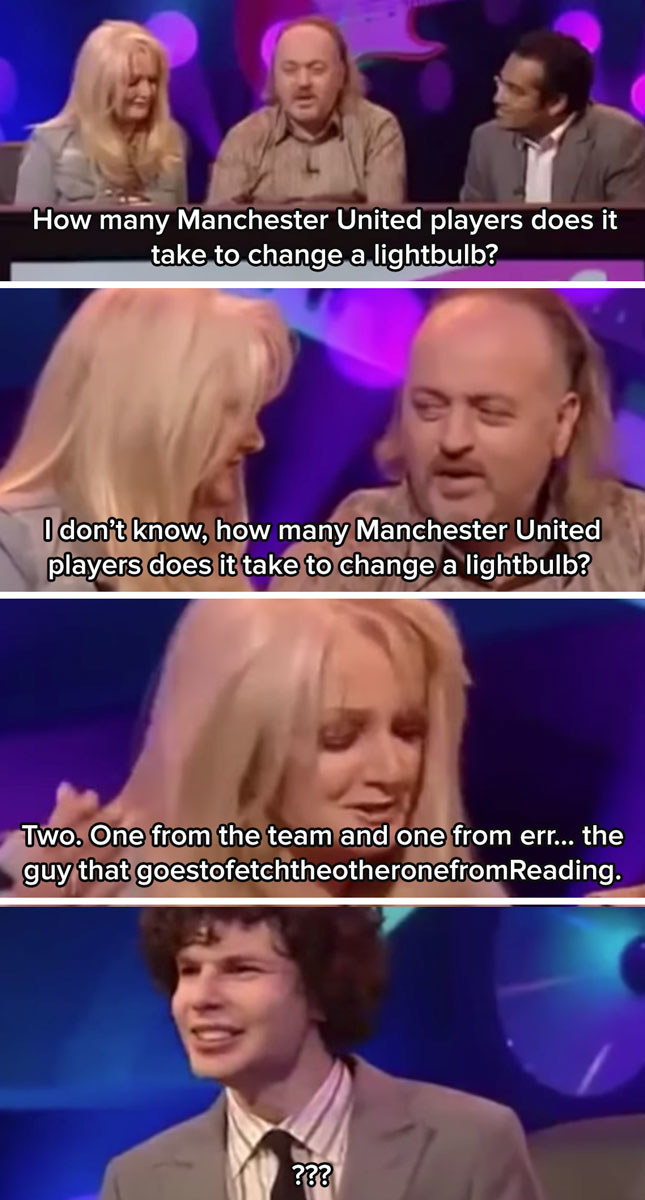 12.
And then Bill parodied her distinctive singing style whilst trying to get Krishnan Guru-Murthy to guess a Johnny Cash song.
13.
That time John Barrowman challenged Simon to a "gay off".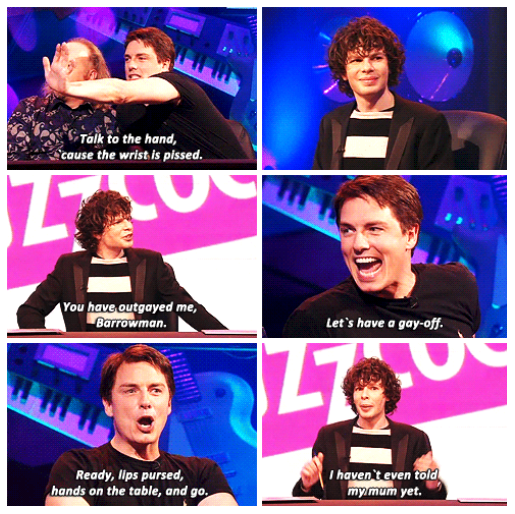 14.
Every time Simon teased Jermaine Jackson (before he snapped).
15.
When Simon tried to get Adele to admit she hated Duffy.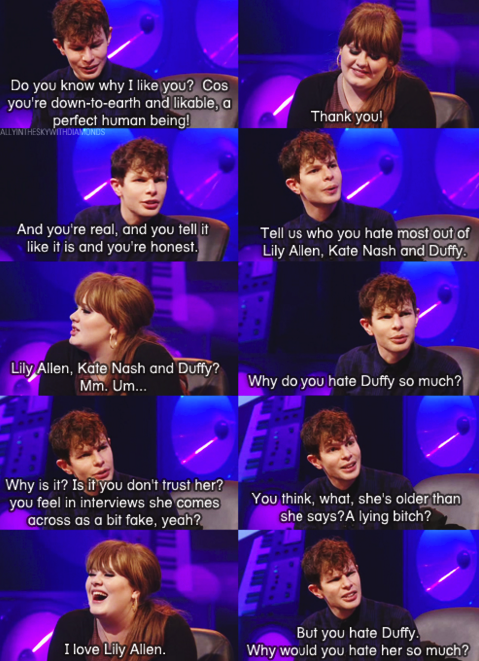 16.
That time Pete Burns was having none of Mark Lamar.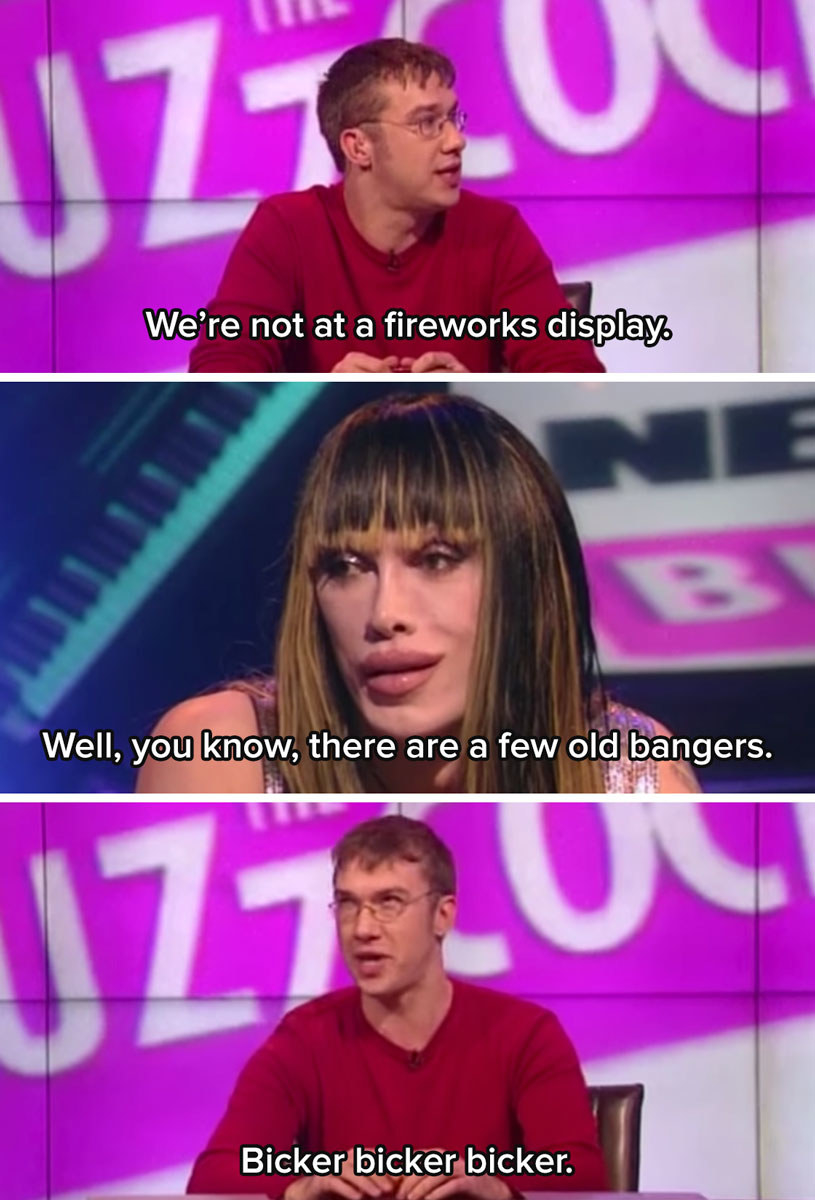 17.
And he was the queer icon we all needed.
18.
When Simon made Rachel Stevens "CHOOSE A NUT" because she couldn't decide in her interview with him on Popworld years earlier.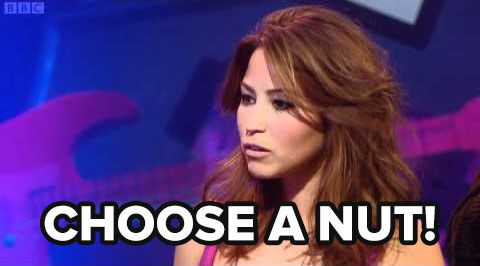 19.
Billy Bailey's impromptu "The Baby" song.
20.
When Amy Winehouse pretended she wasn't having the worst time ever.
21.
And finally, when Simon read from Chantelle Houghton's autobiography causing her partner and panel guest Preston to walk off.
22.
And then they replaced him with someone from the audience!
Did I forget any classic moments? And how much do we all miss Buzzcocks, amiright?