It's week five of RuPaul's Drag Race UK, and for the main challenge the girls were tasked with forming girl groups!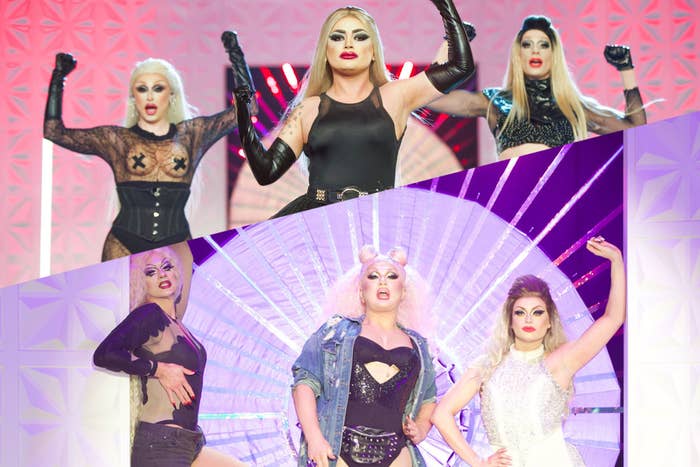 We also got the reading challenge this week!
Crystal threw the "best shade" and won the mini challenge. She picked The Vivienne and Cheryl Hole for her group, while Blu, Divina, and Baga Chipz formed a second girl group.
They each wrote verses about themselves to fit the song "Break Up (Bye Bye)" – an absolute BOP in the vein of Little Mix.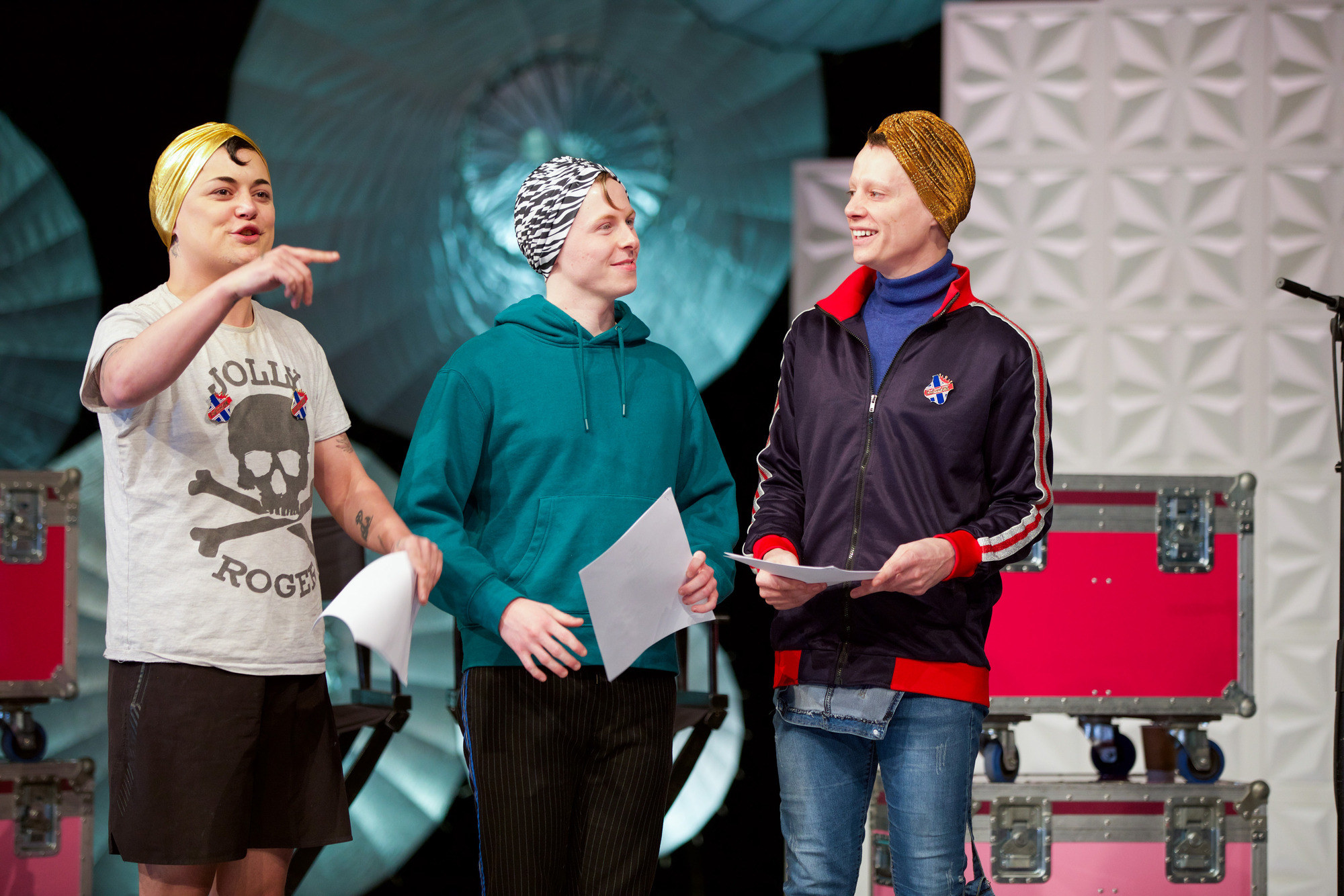 Later, in the workroom, things got political – in a good way!
On the runway, the girls lip-synced to their recorded tracks with Baga, Divina, and Cheryl turning the party up to 🔥
However, frontrunner in the competition – The Vivienne – totally faded into the background, surprising everybody!
The theme for the runway was "A Day At The Races".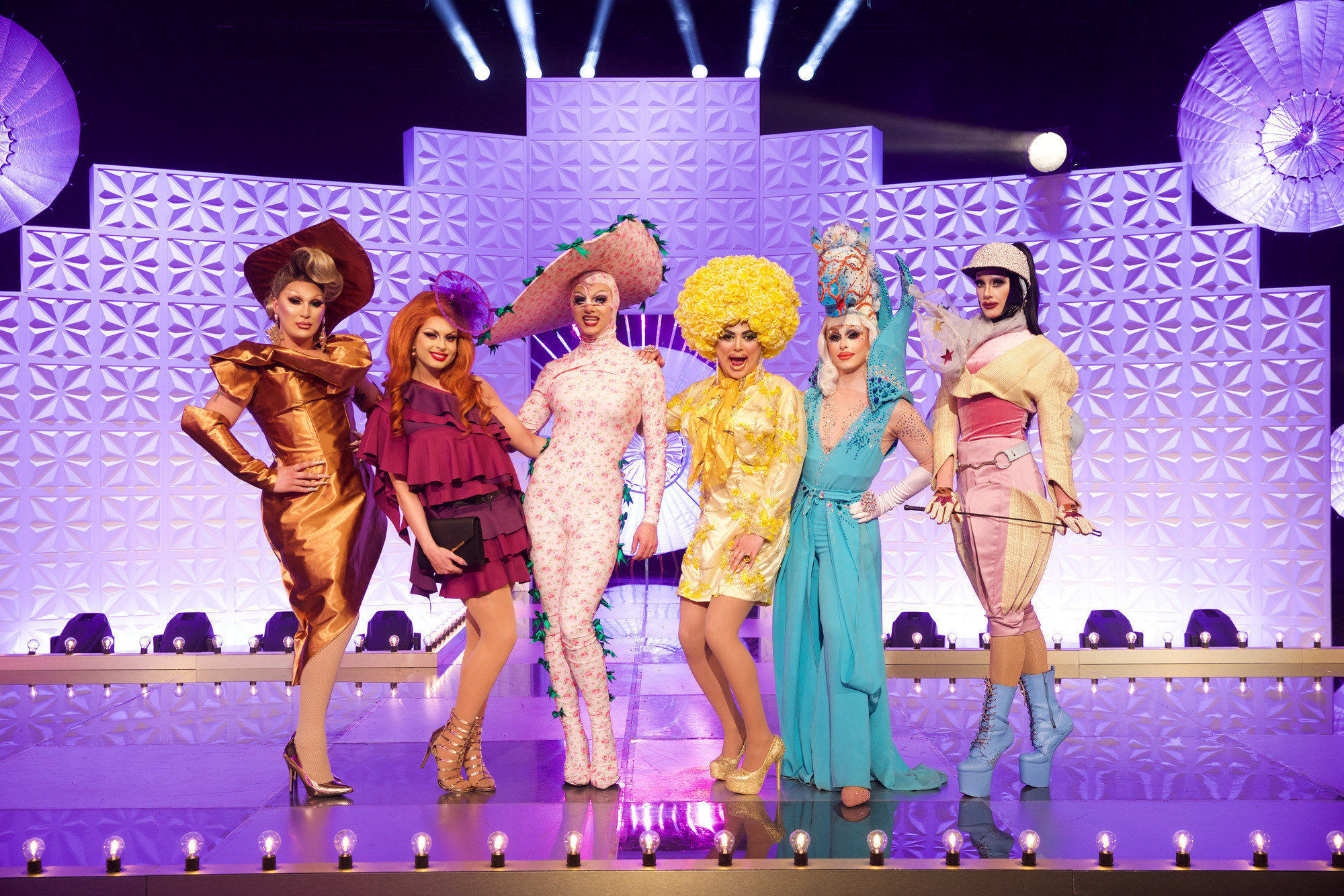 The critiques got everybody suuuuuuper emotional.
In a Drag Race herstory FIRST, three contestants tied for first place!
Crystal and The Vivienne ended up in the bottom.
After another underwhelming lip sync, The Vivenne was saved and Crystal was sent home.
Next week, the queens will be creating ads for their own brands of bottled water.
Will Baga continue to kill it or will The Vivienne reclaim her place at the front of the pack? Let us know what you think in the comments.