Imagine a reality competition show powered by sex workers, hosted by porn performers, and rammed full of hilarious, sex-positive challenges aimed at whittling down seven contestants to find the next LGBTQ icon. Well, you've pretty much got Slag Wars: The Next Destroyer, right there!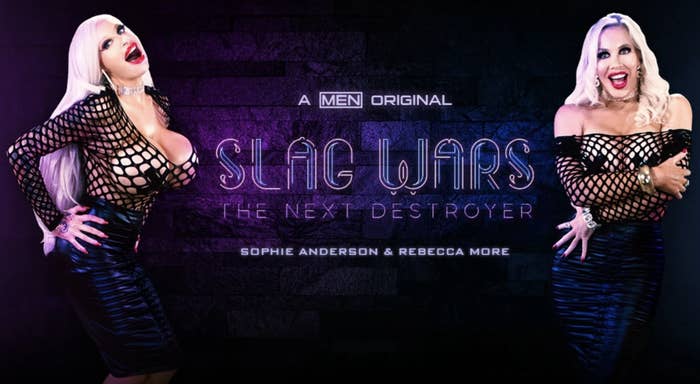 Don't worry, it's about as safe-for-work as an online talent show for sex workers can get, and is fronted by porn stars turned mega internet personalities Sophie Anderson and Rebecca More – known collectively as the Cock Destroyers!
Each week, the seven contestants – or "slags" – must compete against one another in a series of mini challenges and main challenges designed to explore different areas of the sex work industry – from kink modelling to "dirty" ASMR.
In their own words, the Cock Destroyers are looking for someone "sex-positive and kind" ... "someone who's hilarious and confident" ... and "someone fucking hot!" There's no prize per se, but everyone gets a gold lips trophy, and is welcomed into the Cock Destroyer family!
The slags are judged on their performance by Sophie and Rebecca, who are also joined by regular host Matthew Camp – adult superstar and Rebecca's business partner. Guest judges include gay porn producer Sam Morris, OG viral video star Chris Crocker, and Drag Race Alumna Baga Chipz to name a few.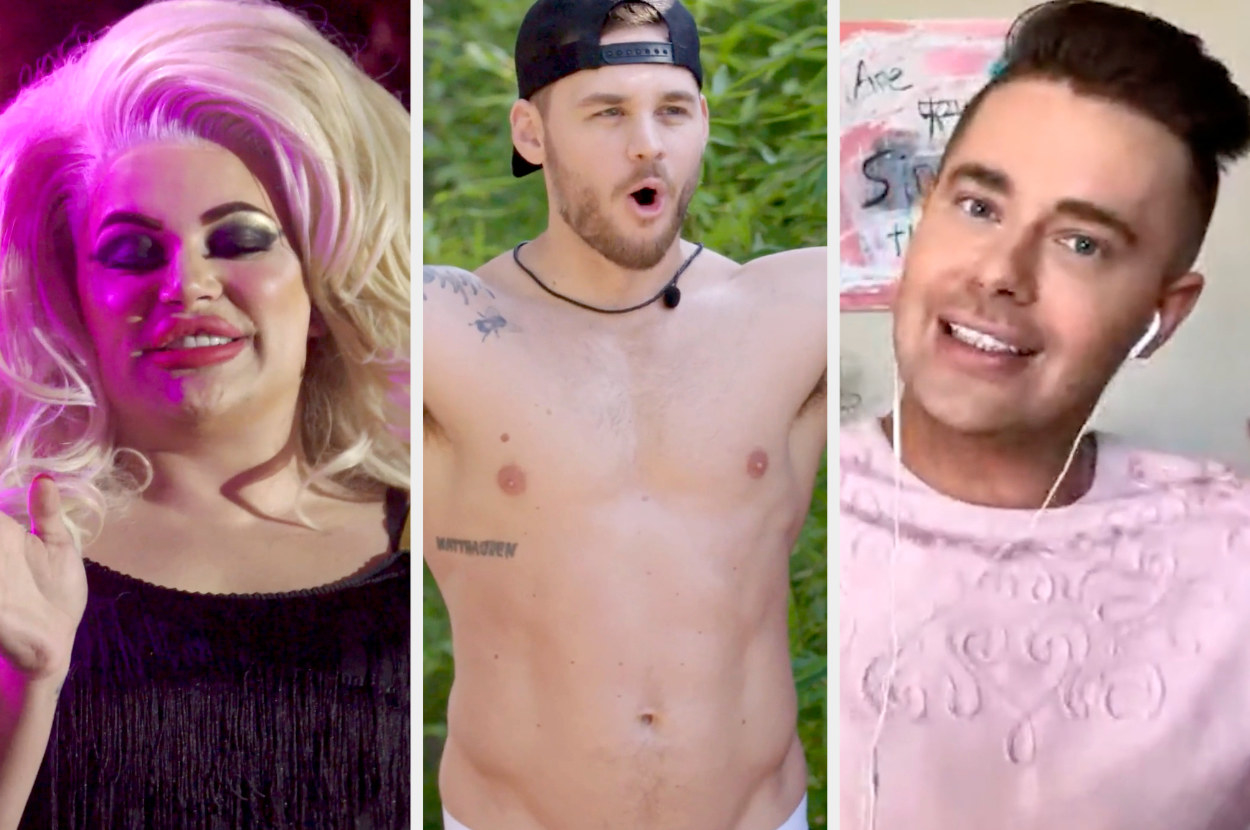 Fans of the Cock Destroyers will be glad to know the mini series also sheds a little light on the wild pair, and explores the relationship between them in a way we've never seen before, i.e. without them licking the camera and shouting "spunk".
While it might be hard (pun intended) to have high expectations for a sex-positive reality competition show hosted by two porn stars for a gay porn site, the show is honestly very well put together, absolutely hilarious, and totally uplifting!
I leave with my favourite moment from episode two and implore you to check out the whole series!