We all know self care is super important! Getting the right amount of zzzs, venturing outdoors, or taking time for yourself can be exactly what you need when life gets a bit too much.
But have you ever wondered how your favourite TV stars like to kick back and relax? Well, we asked the cast of Sex Education about their self care habits, why self care is important, and which activities they think everyone should try at least once in their lives to help them relax and centre themselves! Here are their suggestions: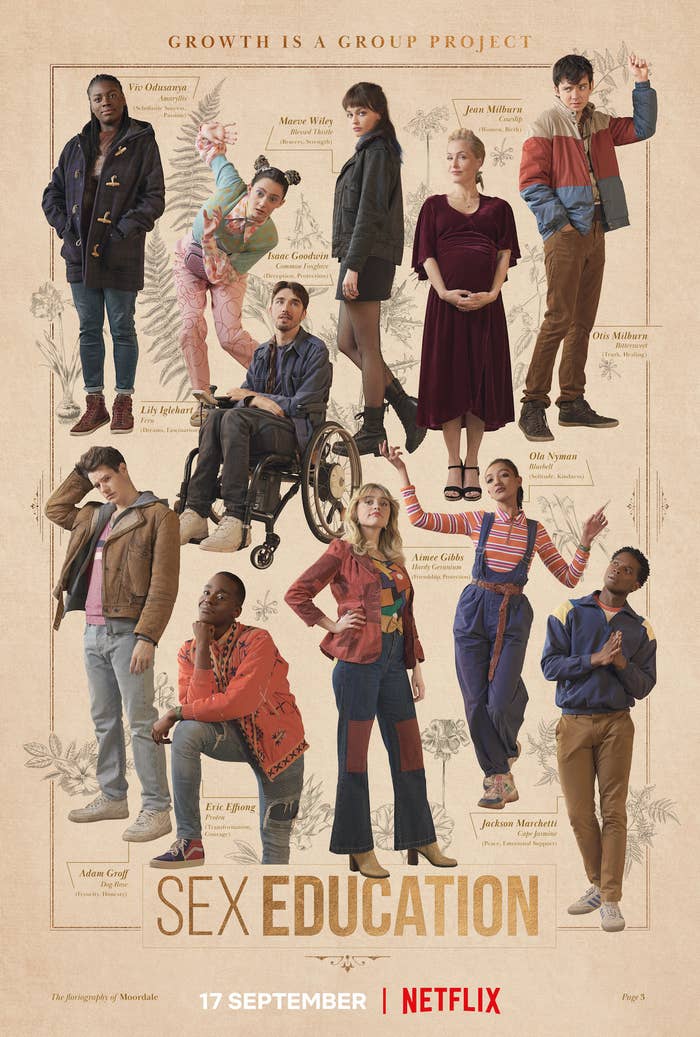 1.
Ncuti (Eric) thinks exercise is the best thing you can do to look after yourself.
2.
Tanya (Lily) highly recommends getting into puzzles and sudoku.
3.
She's also a big fan of a bath!
4.
Alistair (Mr. Groff) recommends staring at a piece of art and seeing how it makes you feel.
5.
He also says "read a book – doesn't matter what the book is!"
6.
Trish (Ola) prescribes a little meditation to keep yourself centred.
7.
Asa (Otis) likes to keep it simple – "take time out if you need it, and give yourself space if you need space."
8.
Another tip from Alistair is to walk alongside someone that you like.
9.
Ncuti also believes in leaving people's expectations of you at the door.
10.
And he also says if you need help, reach out for it!
11.
Connor (Adam) thinks open communication with friends and family is super important.
12.
Mimi (Ruby) advocates being a little bit selfish every now and again!
13.
And she and Trish are very into the healing power of crystals.
14.
Trish also has a great technique for relieving pain and stress using pressure points, according to Mimi.
15.
Aimee (Aimee) is big believer in poetry's ability to soothe the soul.
16.
She recommends Raymond Carver, Maya Angelou, and Ellen Bass.
17.
And finally, Alistair also recommends finding a way to laugh if you can – "it'll make the world seem a little bit brighter".
Will you be trying any of these things? Let us know in the comments and feel free to add your own suggestions for self care!