Schmigadoon! – Cinco Paul and Ken Daurio's satirical ode to Rodgers and Hammerstein style musicals – began streaming on Apple TV+ this month.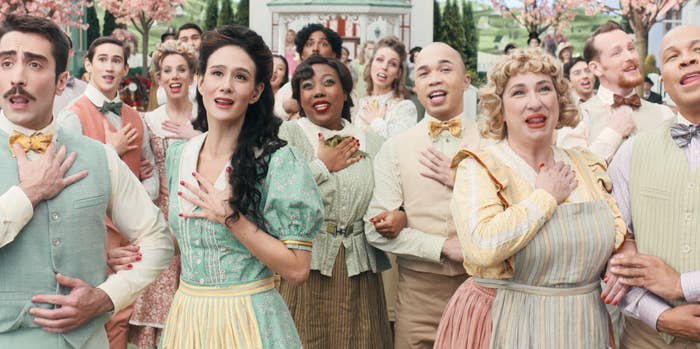 Apple TV+ are releasing new episodes every Friday, with the fourth instalment coming this Friday 30th July. So there's still plenty of time to catch up!
I guess the key question is – should you bother? Well, here are 19 reasons why I think you should add Schmigadoon! to your TV watchlist.
1.
First, Schmigadoon! follows Melissa Gimble and Josh Skinner, a couple who are struggling to communicate. When they stumble across a small town called Schmigadoon, they find themselves trapped there until they "find true love".
2.
Keegan-Michael Key and Cecily Strong play Melissa and Josh. Although they've already been a couple for several years, the pair are clearly struggling to understand each other AND themselves. Throughout the series, they have this genuinely intriguing will-they-won't-they tension, which I was totally here for!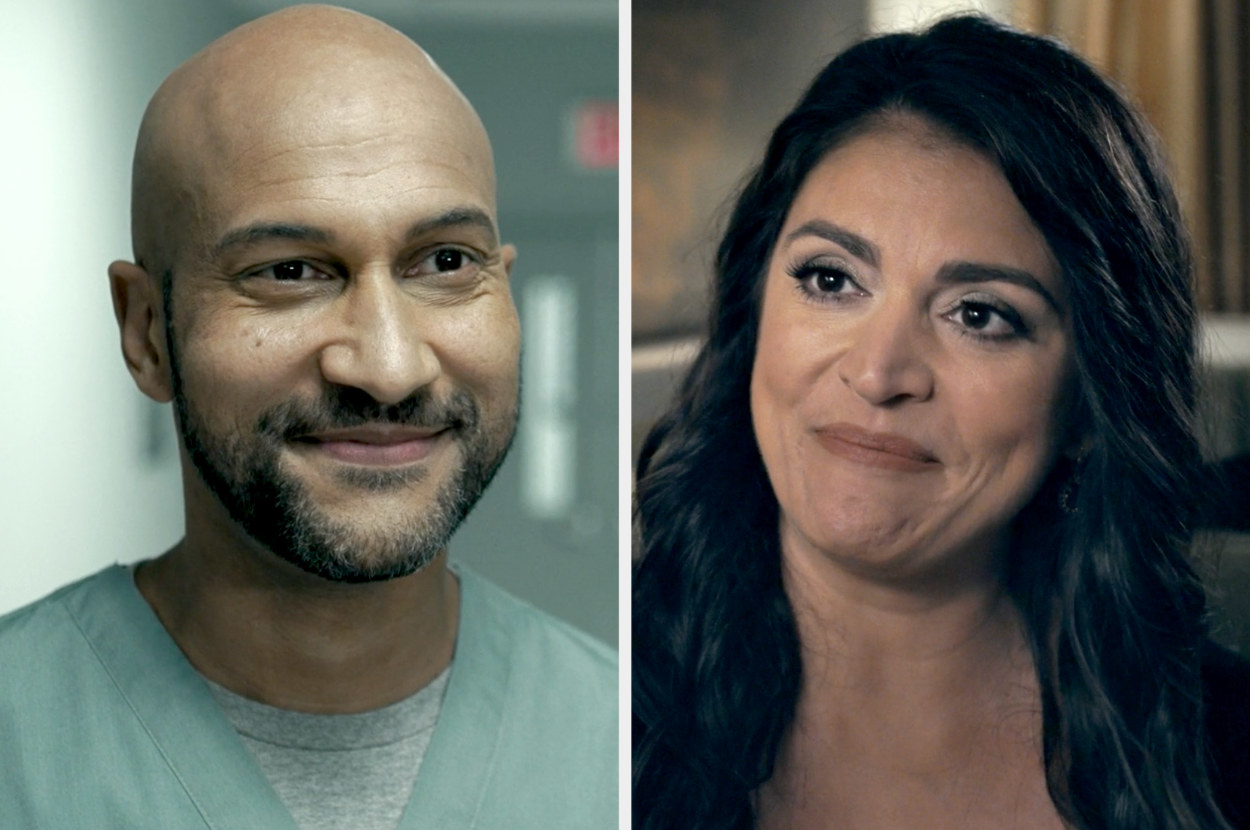 3.
The title and basic concept are a parody of Brigadoon, a 1947 musical by Alan Jay Lerner and Frederick Loewe in which two American tourists encounter a mysterious Scottish village called Brigadoon that only appears for one day every 100 years.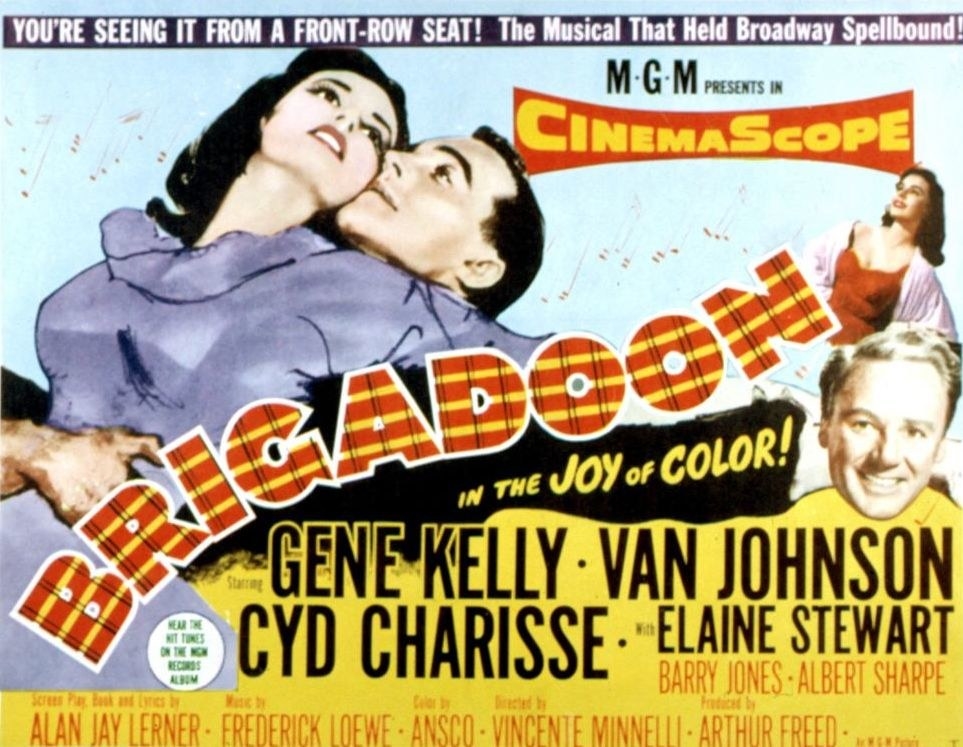 4.
Can we talk about this cast?! I mean, this series has no business being SO jam-packed with stars. We're talking Jane Krakowski, Dove Cameron, Jaime Camil – the list goes on!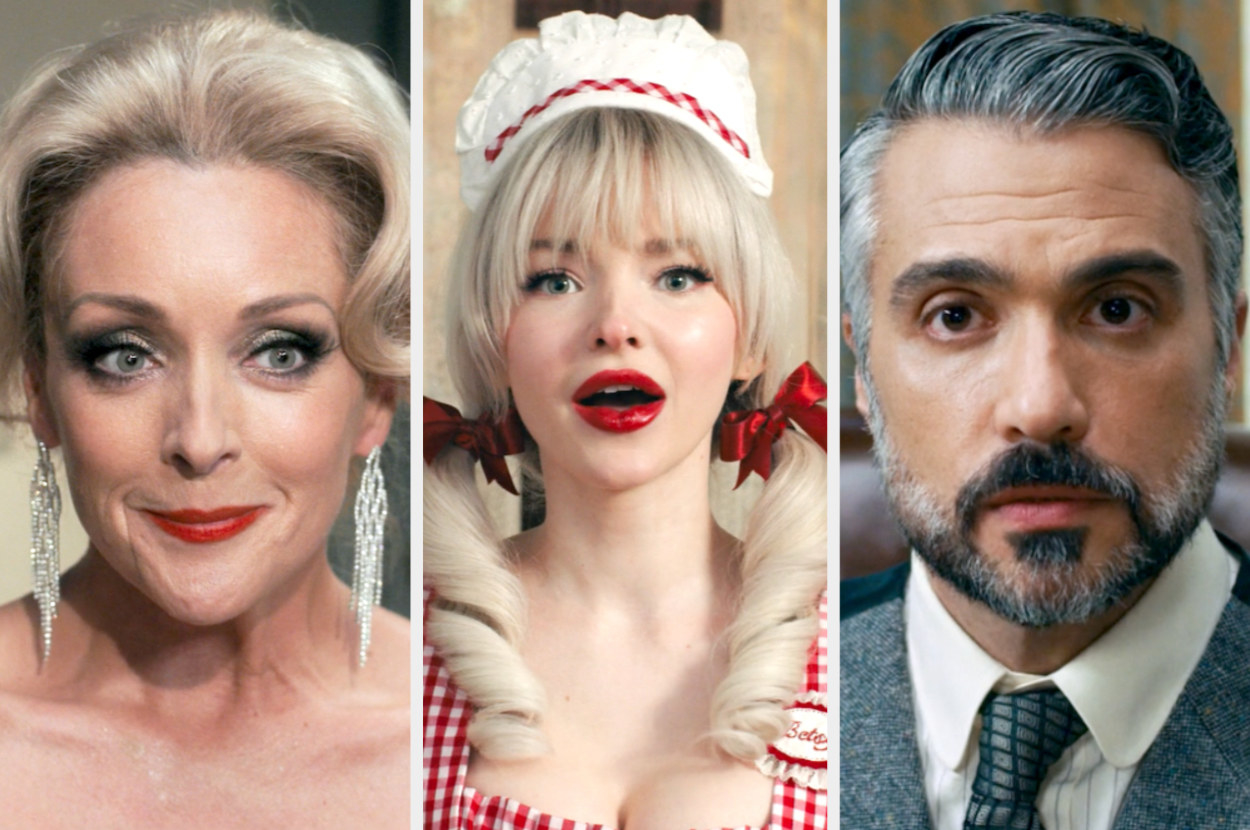 5.
There's also a mini SNL reunion going on in Schmigadoon!, with current repertory player Cecily appearing alongside previous SNL icons Fred Armisen as Reverend Howard Layton, and Martin Short as the leprechaun.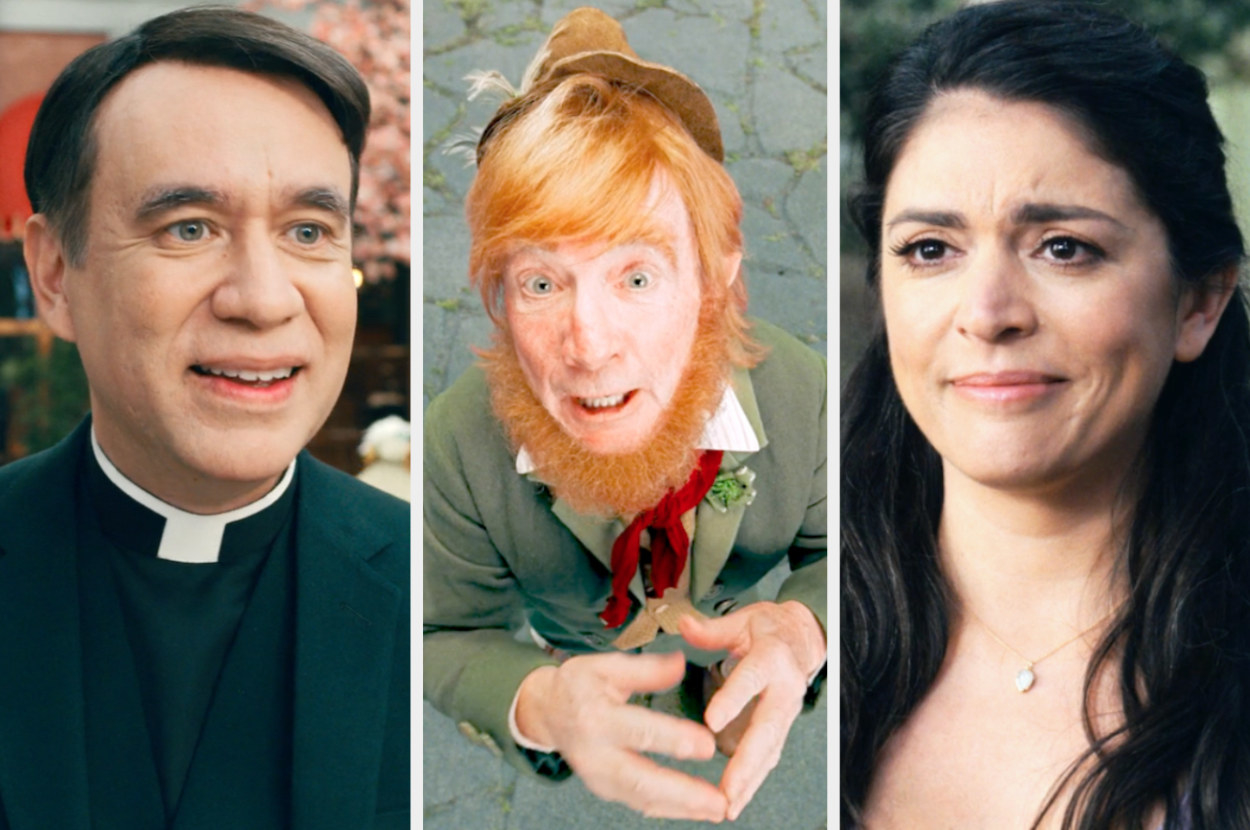 6.
And then we have some of Broadway's finest joining the cast, including Kristin Chenoweth as Mildred Layton, Aaron Tveit as Danny Bailey, Alan Cumming as Mayor Aloysius Menlove, Ann Harada as Florence Menlove, Peppermint as Madam Vina, and Ariana DeBose as Emma Tate.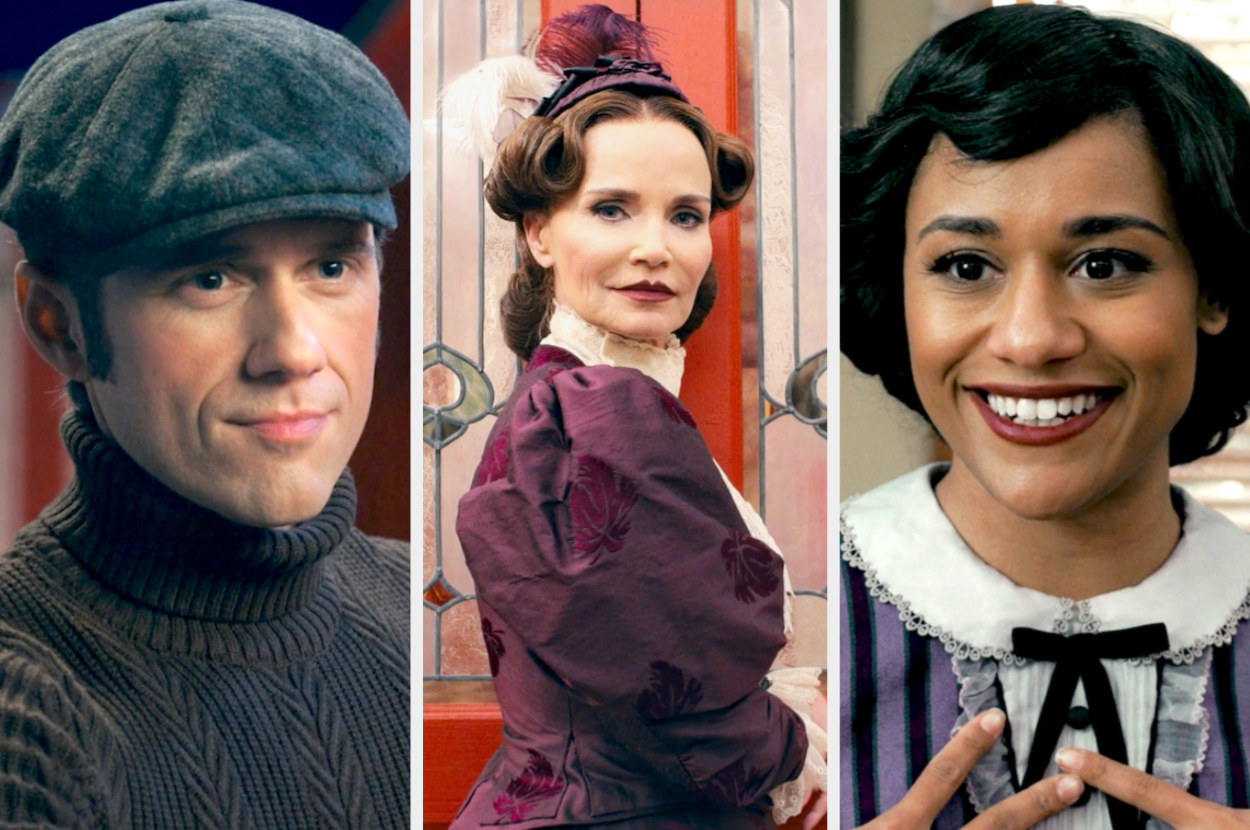 7.
The humour is very subtle, and there are a lot of fun running jokes – like how the mayor is lowkey gay, and no one knows how old Betsy is exactly.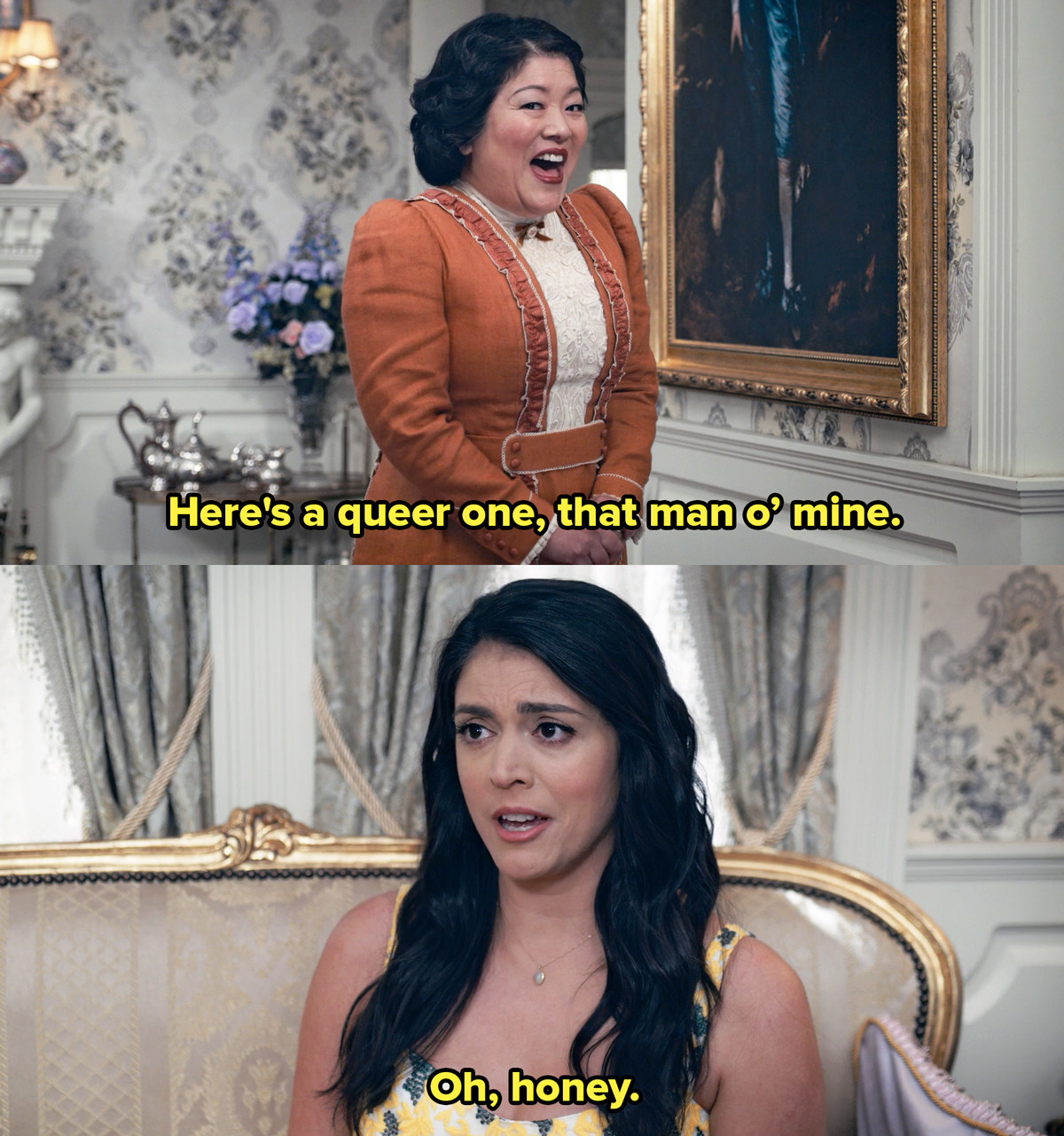 8.
And there's a lot of euphemism (cos it's the 1940s). So if you're into that type of humour à la The Naked Gun, this is definitely your kind of series.
9.
Quite a few of the characters are based on characters from real Golden Age musicals, which is pretty fun to notice.
10.
The show also boasts an impressive list of writers who've previously worked on shows like Portlandia, Unbreakable Kimmy Schmidt, The Good Place, Difficult People, Saturday Night Live and more!
11.
The series frequently references how women were consistently restricted and undervalued in 1940s society.
12.
The costumes and set are super detailed and brilliantly observed. The latter was designed by Bo Welch, the award-winning production designer who has worked on such films as Edward Scissorhands, Thor, The Birdcage, and Beetlejuice.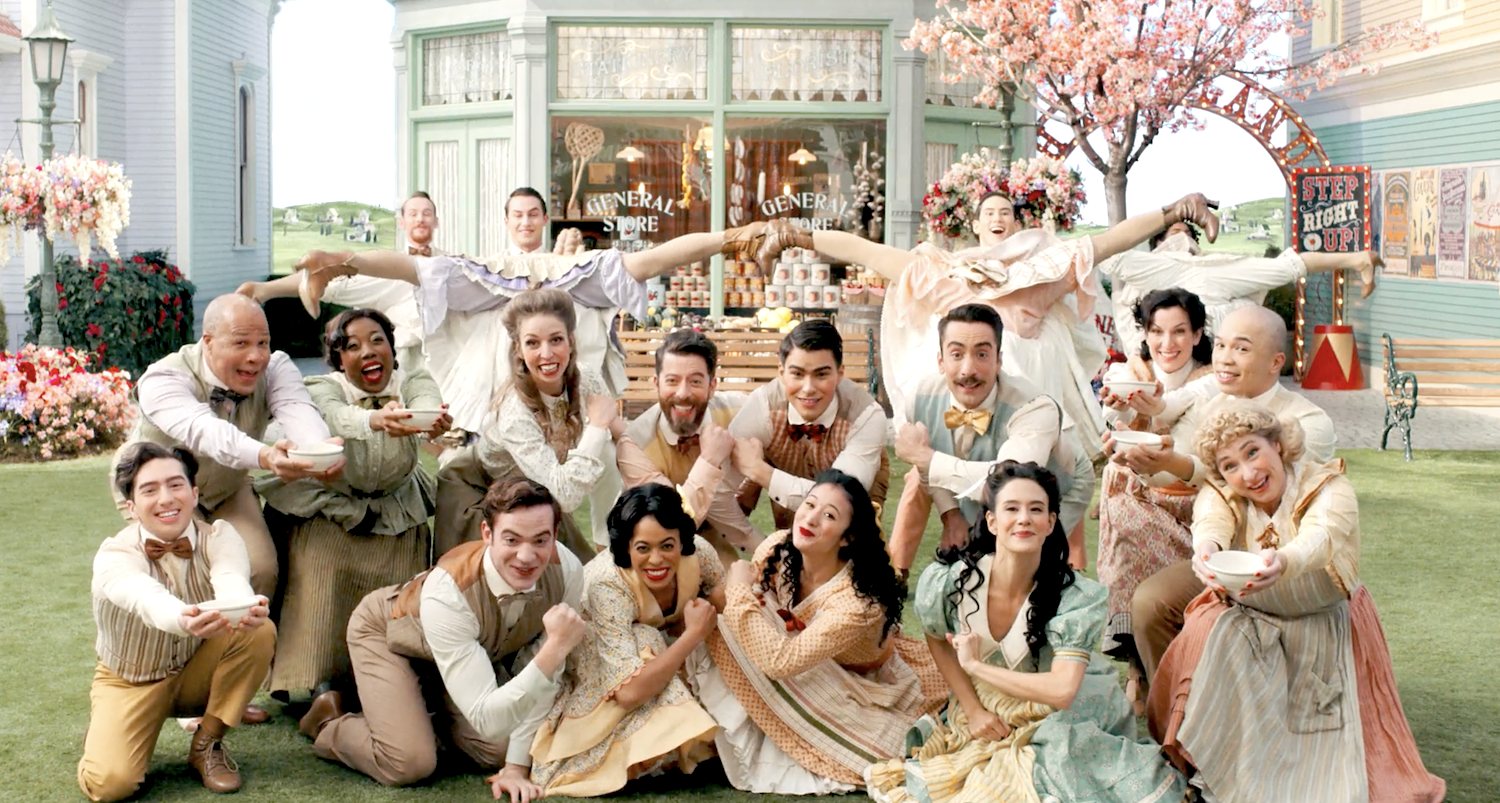 13.
Behind the scenes, the series was created by frequent collaborators Cinco Paul and Ken Daurio, who previously wrote The Lorax, The Secret Life of Pets, and the Despicable Me films.
14.
As well as starring in the series, Cecily is a producer of Schmigadoon! alongside SNL creator Lorne Michaels. The Addams Family auteur Barry Sonnenfeld directed the series and also executive produces.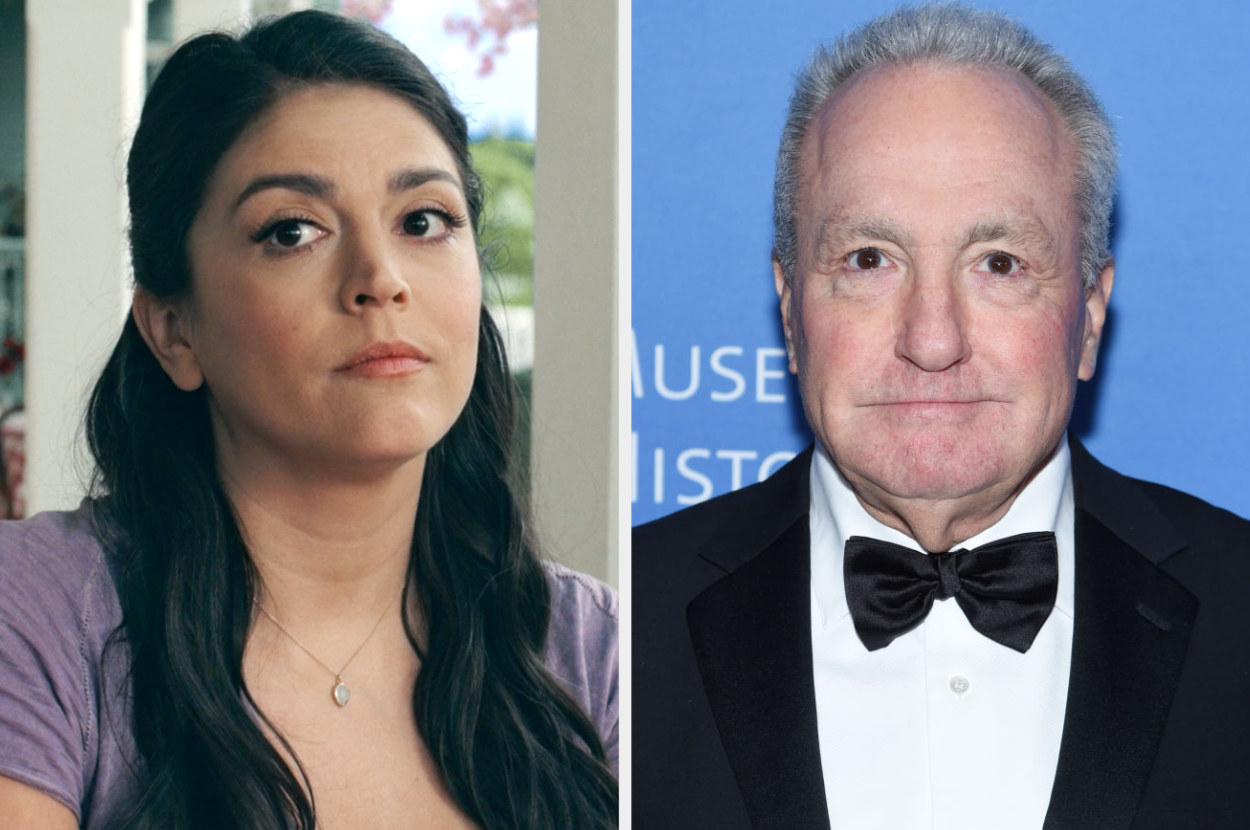 15.
Kristin and her band of judgemental curmudgeons – The Mothers Against The Future – are really funny. This is probably, dare I say, Kristin at her most un-Kristin-like ever! And I'm 100% here for it.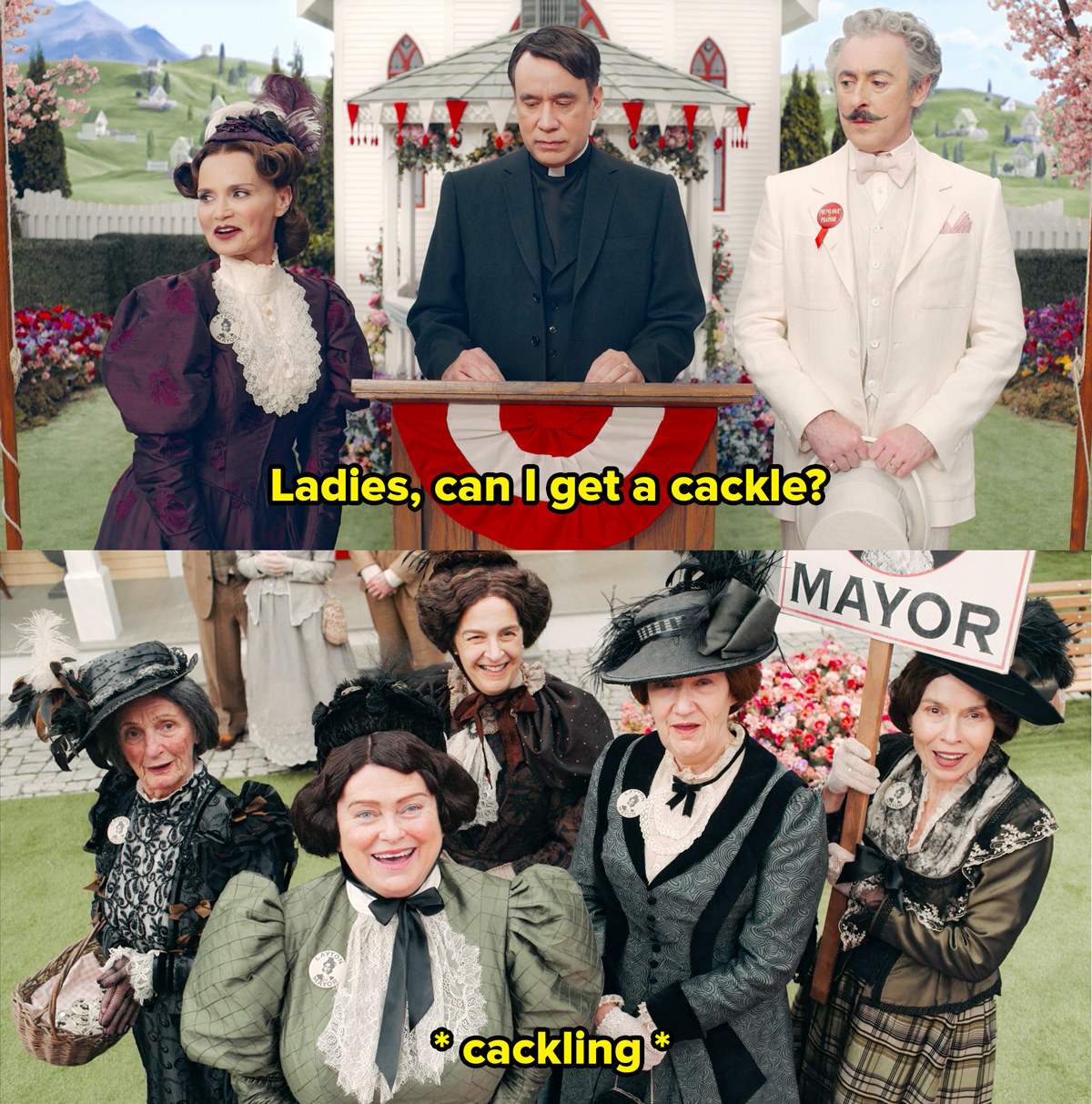 16.
There are a bunch of original songs penned by Cinco Paul, which really set off the Rodgers and Hammerstein vibe... But with an added little pinch of parody.
17.
My personal favourite has to be the The Sound of Music tribute Melissa sings while giving a sex talk.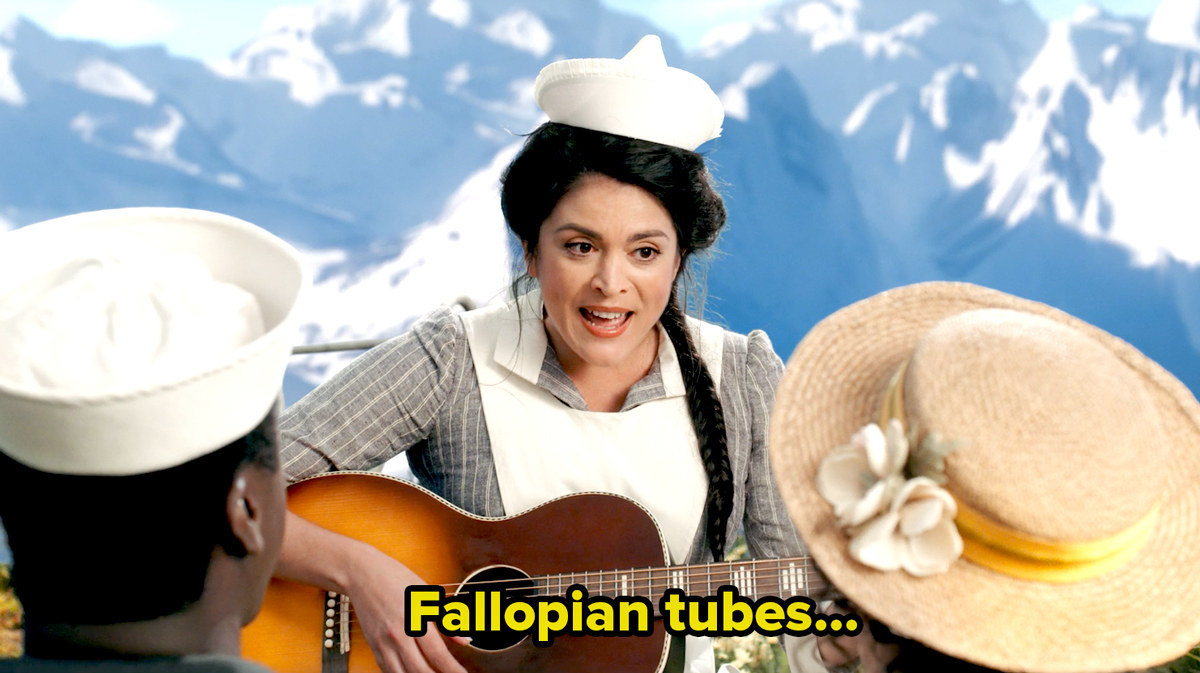 18.
The whole thing is as camp as Christmas! Like, if you've ever wondered what The Good Place would be like with a huge dash of Seven Brides for Seven Brothers mixed in, you're in for a treat!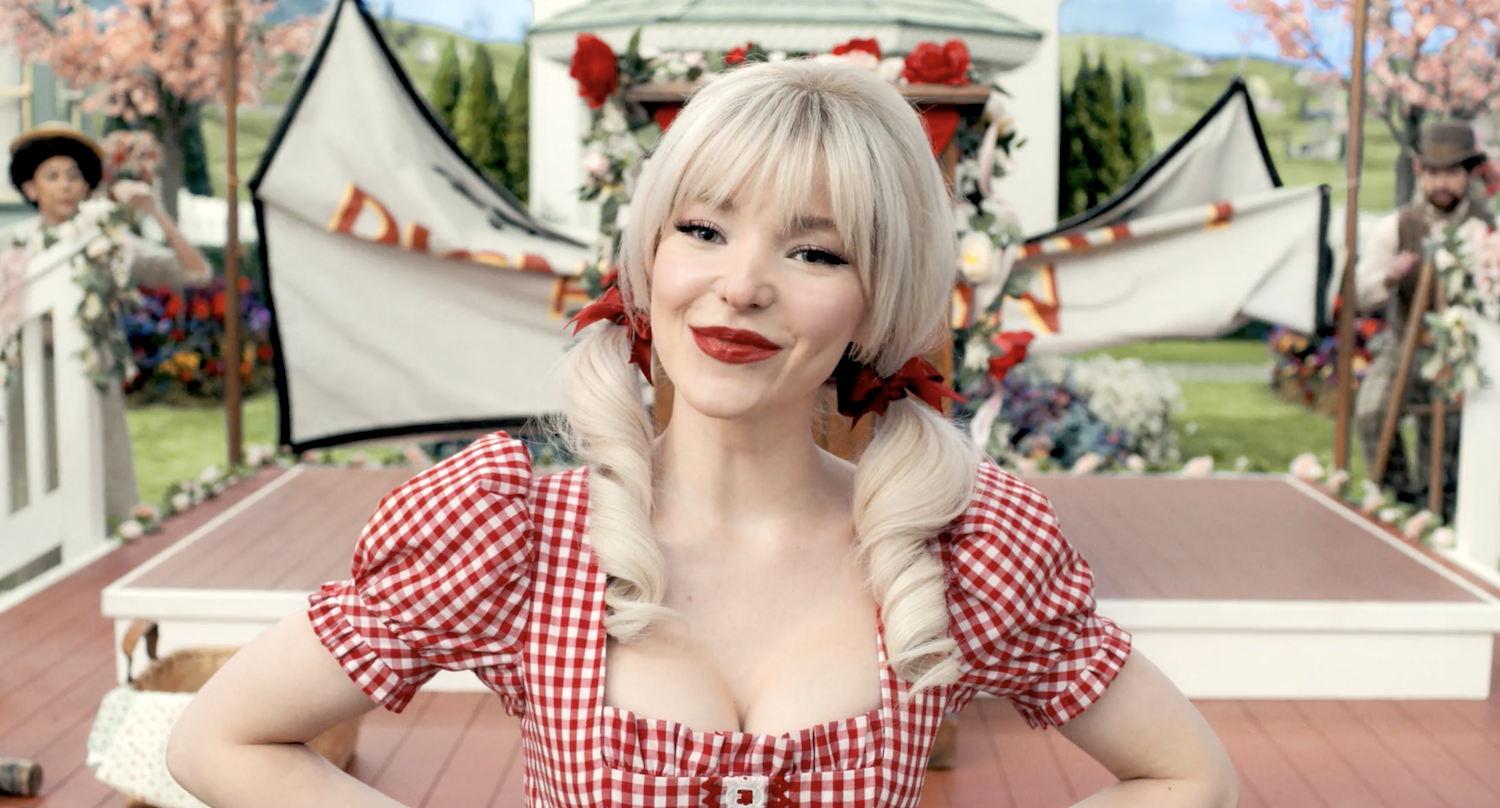 19.
And finally, the series teaches us important life lessons about being yourself and loving someone unconditionally. It's soppy, but it's true!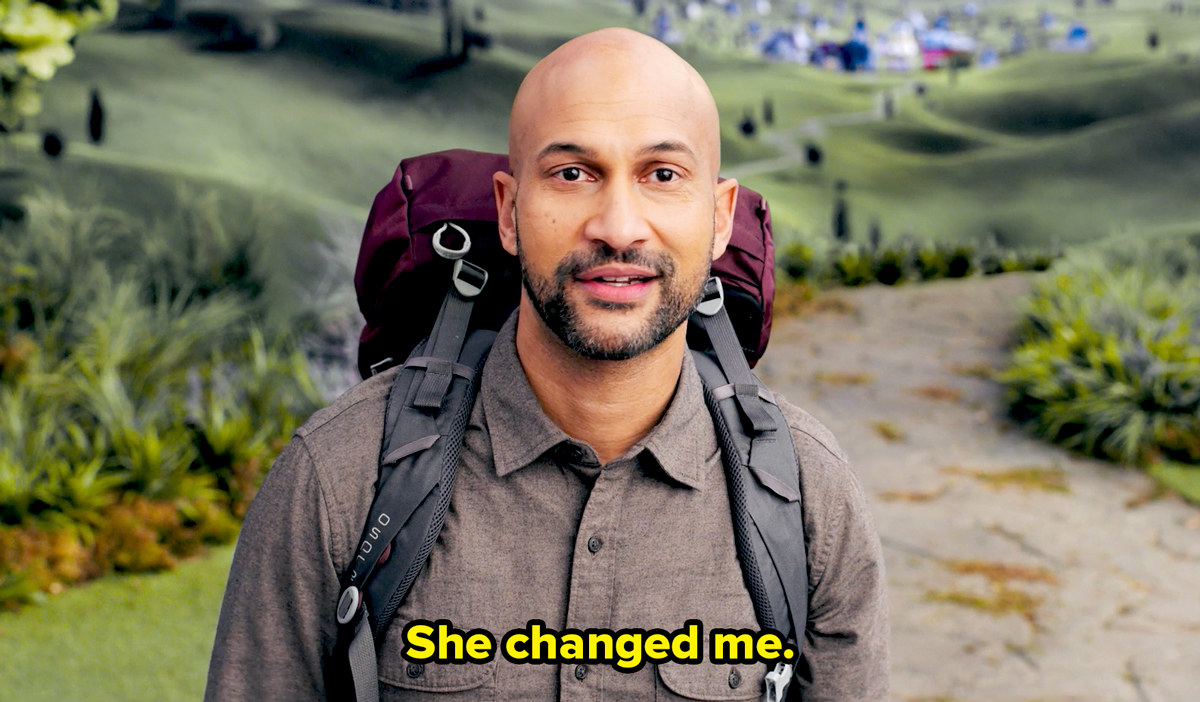 You can catch new episodes of Schmigadoon! streaming every Friday on Apple TV+.