A brand new edition of Drag Race is right around the corner! RuPaul's Drag Race: UK Versus the World begins TONIGHT, so to kick things off, we thought we'd spill some hot tea on the brand new spin-off series.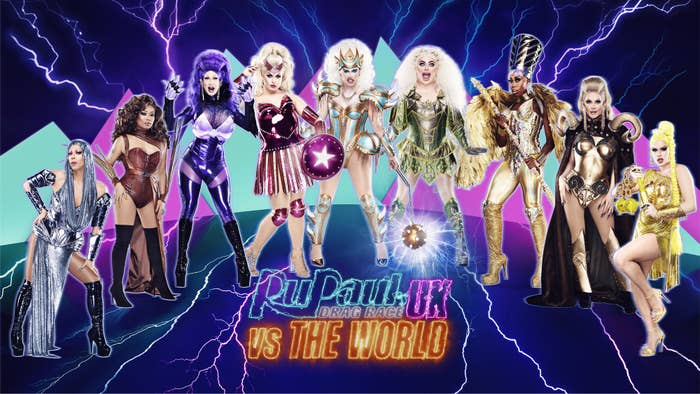 We sat down with eight of the nine competitors (Baga Chipz was sadly ill) and asked them a bunch of scandalous questions about the upcoming series. Here's what they revealed to us...
1.
First off, despite being a seasoned Drag Race competitor, Jujubee insists she's ~not~ at an advantage in this season.
Jujubee: "You would think I have the upper hand because I've done this so many times and I've built up this rapport with the judges, but it's not that. It feels like the first time, every time, and Ru has a knack for making sure you have no idea how things are going to go."
2.
Janey Jacké hadn't met any of the girls before she competed.
Janey: "I knew what the UK drag scene was like – lots of humour and live singing and cabaret – but going into the series I didn't know any of the girls! I met Baga once very shortly two years ago, but she was the only one. In comparison, going into Drag Race Holland I knew nearly everyone."
3.
But she did feel particularly close to Pangina Heals during the season!
Janey: "Me and Pangina really bonded because both of us were the only representative for our countries. Her story is so different to mine as well, so it was really fun to get to know her."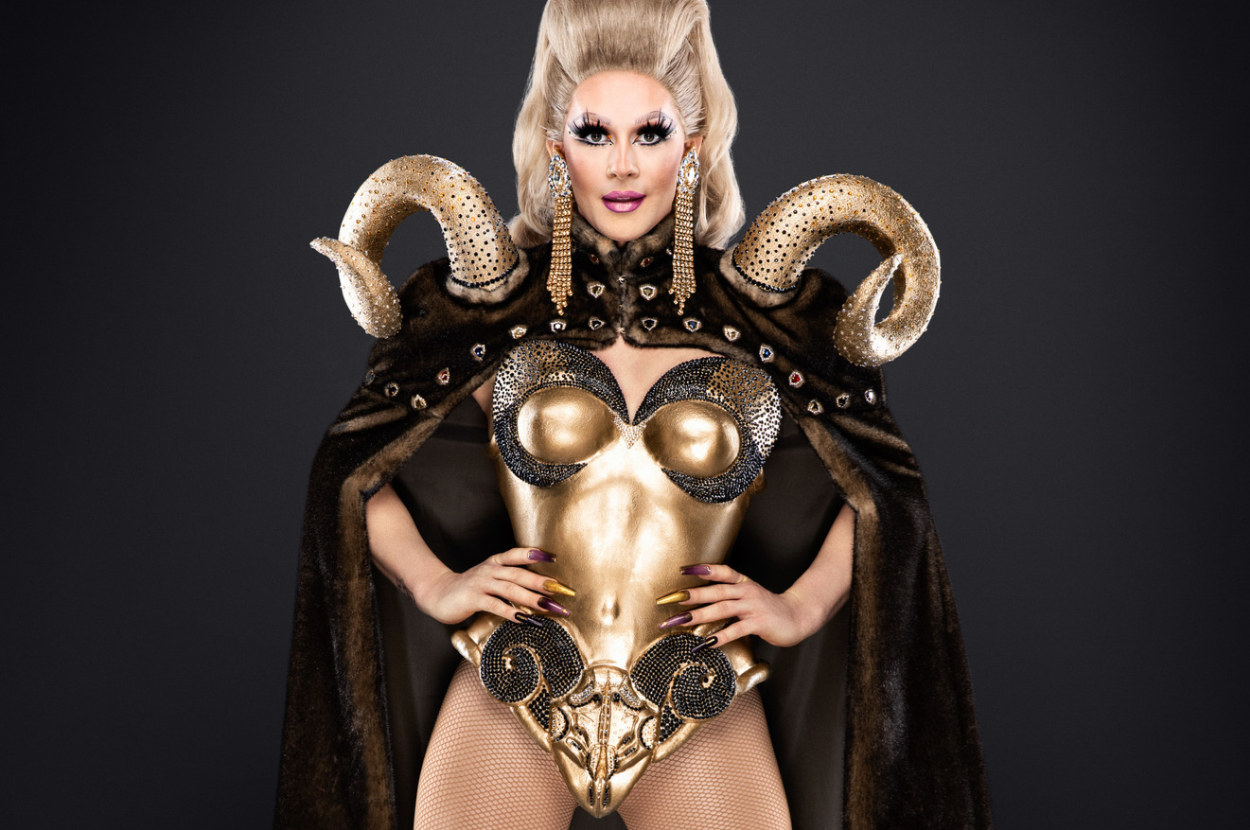 4.
Lemon considers herself an "international queen", so this series was right up her street!
Lemon: "I'm a Canadian who started drag in New York – my dad is Portuguese and my mum is Scottish, so this was the perfect arena for me compete in!"
5.
Mo Heart really thought Vanessa Vanjie Mateo would be competing in the season.
Mo: "I went to a designer, and they told me I wasn't the only one who had been to them, and that the other girl was a person of colour. My mind went straight to Vanjie.
There will never be another Vanjie – no one will ever go home first and become an instant phenomenon like she did! The bitch is sickening and she's fierce competition, so I was worried. I even snooped on Reddit cos those 14 year olds always know everything!"
6.
Pangina ~did~ feel more pressure going into RuPaul's Drag Race: UK Versus the World having been the host of Drag Race Thailand for two seasons.
Pangina: "I gotta win – that was mindset! It was more pressure because I'm the host of Drag Race Thailand, and if I do badly, how do I have the right to judge anyone? Also, I was the only Thai representative, so I had this ticking clock in the back of my mind saying 'you can't go home'.
At the same time, I do think being a host gives me an advantage in terms of turning looks and walking the runway. Although, fashion is different in every country. I remember wearing a finger wave hair on my season and everyone was like, why is her hair all over hair face? Sometimes things don't quite translate!"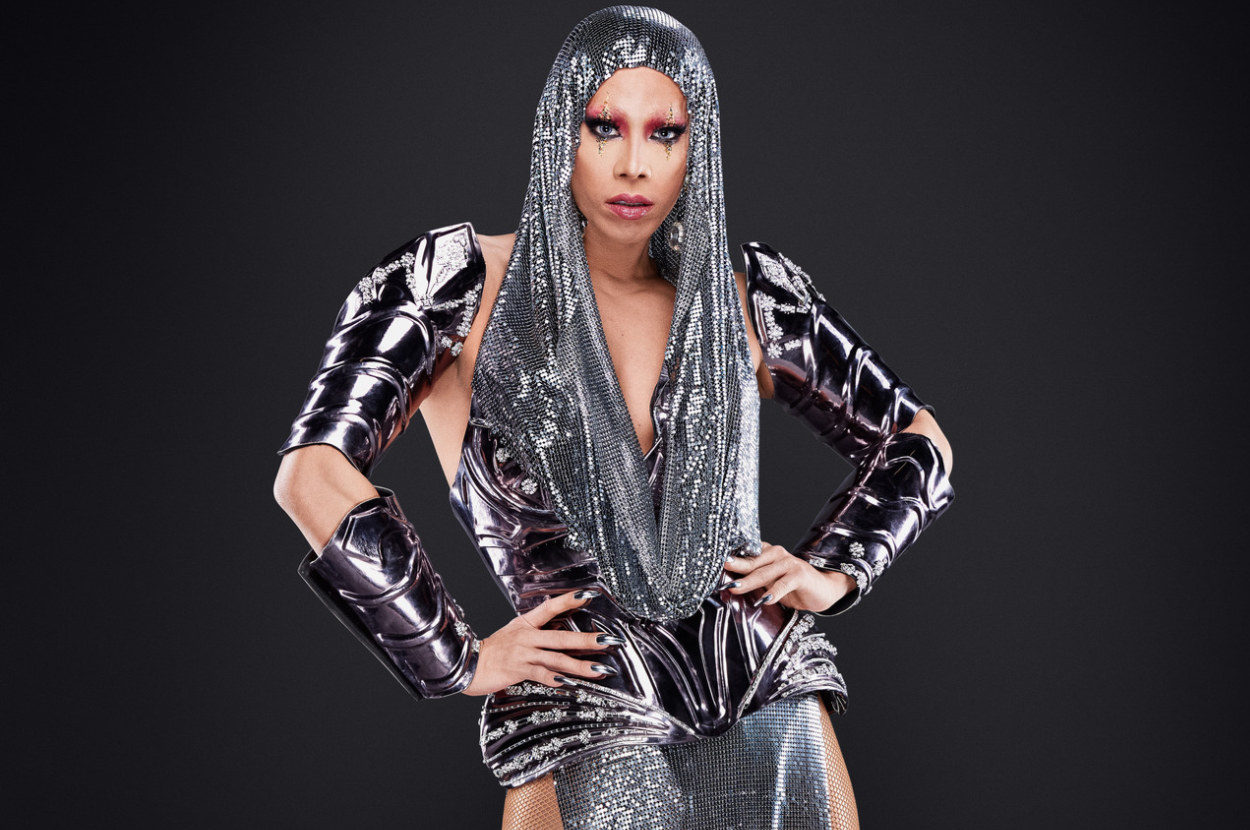 7.
And she was sadly plagued by self doubt during the season.
Pangina: "I literally had to write down in the mirror every single day why I loved myself during the competition. In this process you forget how far you've come. I'm known in my country, but in this contest I was facing off with the best of the best from around the world, and that is going to cause you some self doubt.
After this competition, however, I will never doubt myself again. I will always value myself and know that I'm a fierce bitch!"
8.
Mo wasn't sure where she stood with Ru before participating in the season.
Mo: "In season ten, I didn't really get that many oohs and ahhs from her as far as a kiki. I made her laugh once or twice; and then in All Stars, we had a little bit of interaction. I felt like I developed more of a rapport with Ru when I was on AJ And The Queen – episode seven if you haven't watched it!
Coming into this franchise again, however, I knew I'd been handpicked. Rumours on the outside are that he loves me, but when I got off the phone this time round I was like, this bitch really does. It's an honour and a privilege to be selected!"
9.
Blu wasn't as afraid to throw money at the competition this time round.
Blu: "RuPaul's Drag Race UK was the second ever international season, so we didn't know how it was going to go. I put a bit of money into it – as much as I could afford to – but I guess I didn't go too wild.
Now we've seen the success of the franchise, I felt more confident investing in my drag for this season because I wanted to do well, but also because I knew what I could stand to gain from it. I mean, look at people like Bimini – they've been such a huge success!"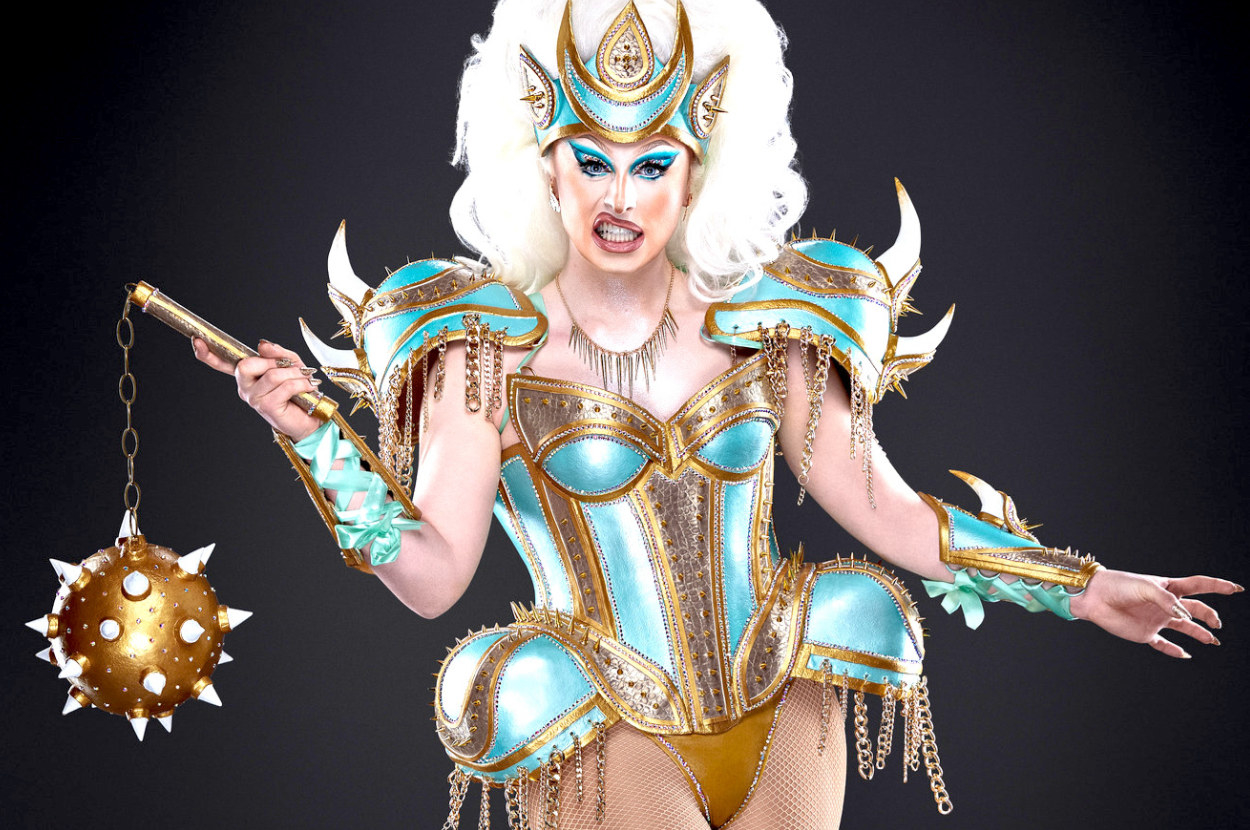 10.
They also found Jimbo, Mo, and Pangina the most intimidating of all their competitors!
Blu: "Jimbo was very intimidating to me – she's got massive tits, a massive ass, and she's super tall – and then Mo Heart has so much personality! Pangina had never competed before, so she was this mysterious player in the competition, and I'm also a massive 'Fan-gina' of hers! I was the only girl on that set who had watched Drag Race Thailand, and I adore it. It is another level – they set themselves on fire on that show, literally!
Of course, everyone's massive competition; this really is a series of fan favourites! If you look at the cast, they're all the fan favourites of all the international seasons. I personally think this is higher than an All Stars."

11.
Jujubee felt her biggest threat going into the season was Janey.
Jujubee: "I've just finished watching Drag Race Holland, and Janey made it really far! She'd only just finished in the competition when we shot this show, so everything was so fresh for her and I knew her brain was right there in the competition!"
12.
Ironically, Janey also saw Jujubee as her biggest threat in the competition.
Janey: "She's had a few runs, so she knows what the fuck she's doing!"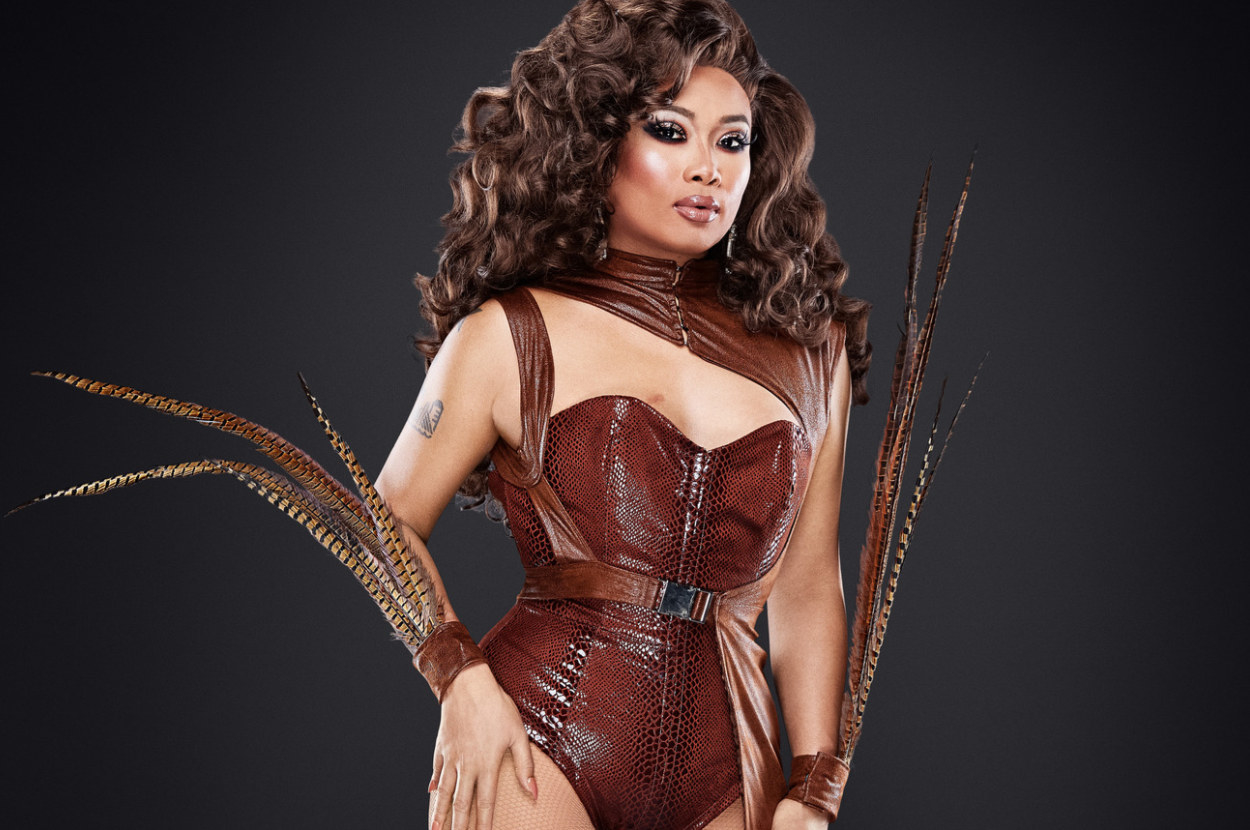 13.
Cheryl Hole didn't care if people got her sense of humour or not.
Cheryl: "Honestly, I didn't care if the queens from outside the UK got me or not! I just thought, I'm gonna stick to my guns and be a silly tit in a wig, and fingers crossed they understand my Essex!"
14.
Jimbo has been working hard on upping his makeup game for RuPaul's Drag Race: UK Versus the World.
Jimbo: "I got some pretty intense criticism on my makeup on my season, and since then I've learned from a lot of amazing people – including my sisters – how to up my makeup game. I'm excited for everyone to see my new beat!"
15.
She also relished the opportunity to be critiqued by Ru for the first time!
Jimbo: "It was the highest honour to be critiqued in person by Ru... It was everything! To have someone of her experience and her level see my heart and judge my art, and to tell me how to be a better drag queen and performer, is just the best. It was extremely intimidating, of course, but RuPaul has such a sense of humour and she's seen everything, so she comes from a good place."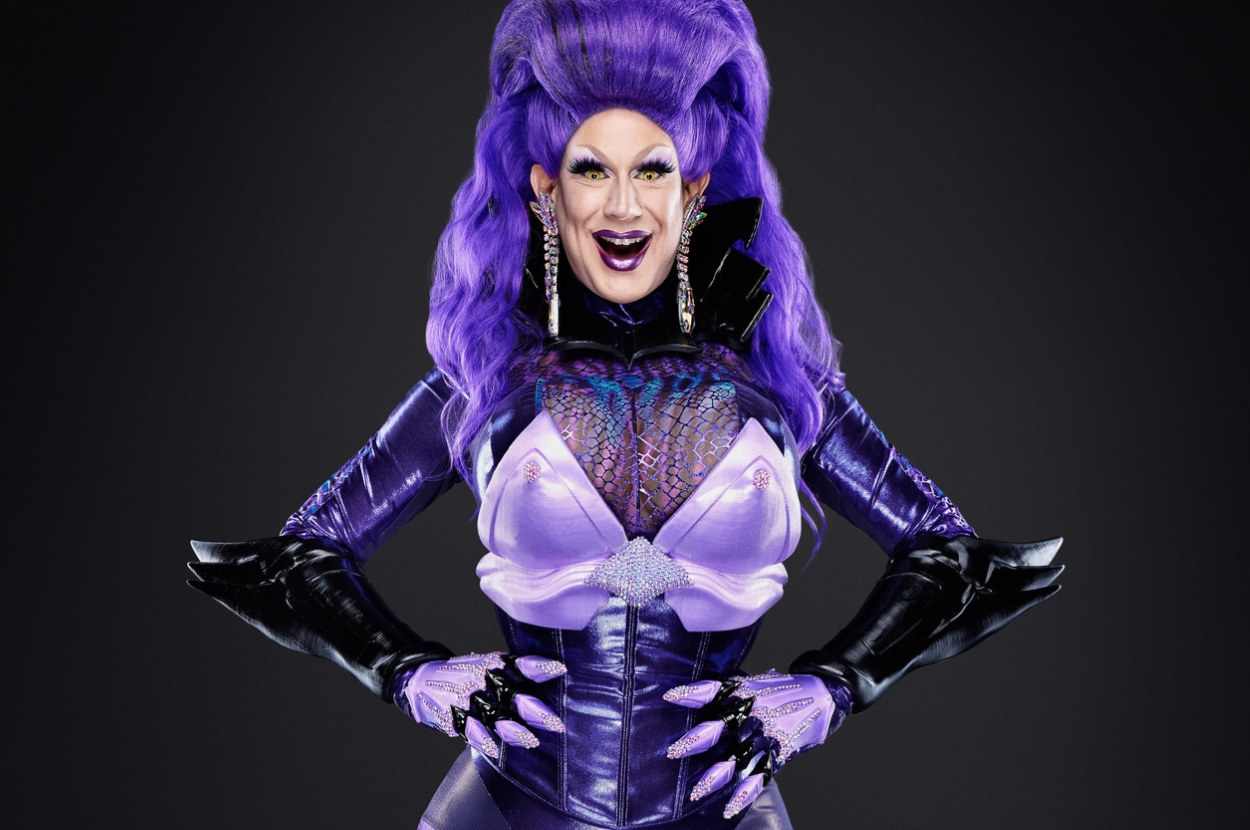 16.
Janey was most nervous about competing in the "Snatch Game" in the series.
Janey: "The thing that's most scary to me is "Snatch Game", especially having to do it in front of Ru! That's his game – he knows exactly what to say, he knows exactly what to do. He can either really elevate your jokes or flatline your jokes.
We get so comfortable in the character we are in drag, and in the persona we've created for ourselves, that the moment you have to play another person it just gets so confusing!"
17.
Whereas Pangina was super looking forward to trying her hand at the acting challenges!
Pangina: "I act all the time, none of me is real! I learned to sew specifically for this show, but I was most excited to act."
18.
And Cheryl was the most excited to go back and do a girl group challenge.
Cheryl: "Get me a badge! Not saying that the Frock Destroyers didn't deserve theirs, but I deserve one as well!"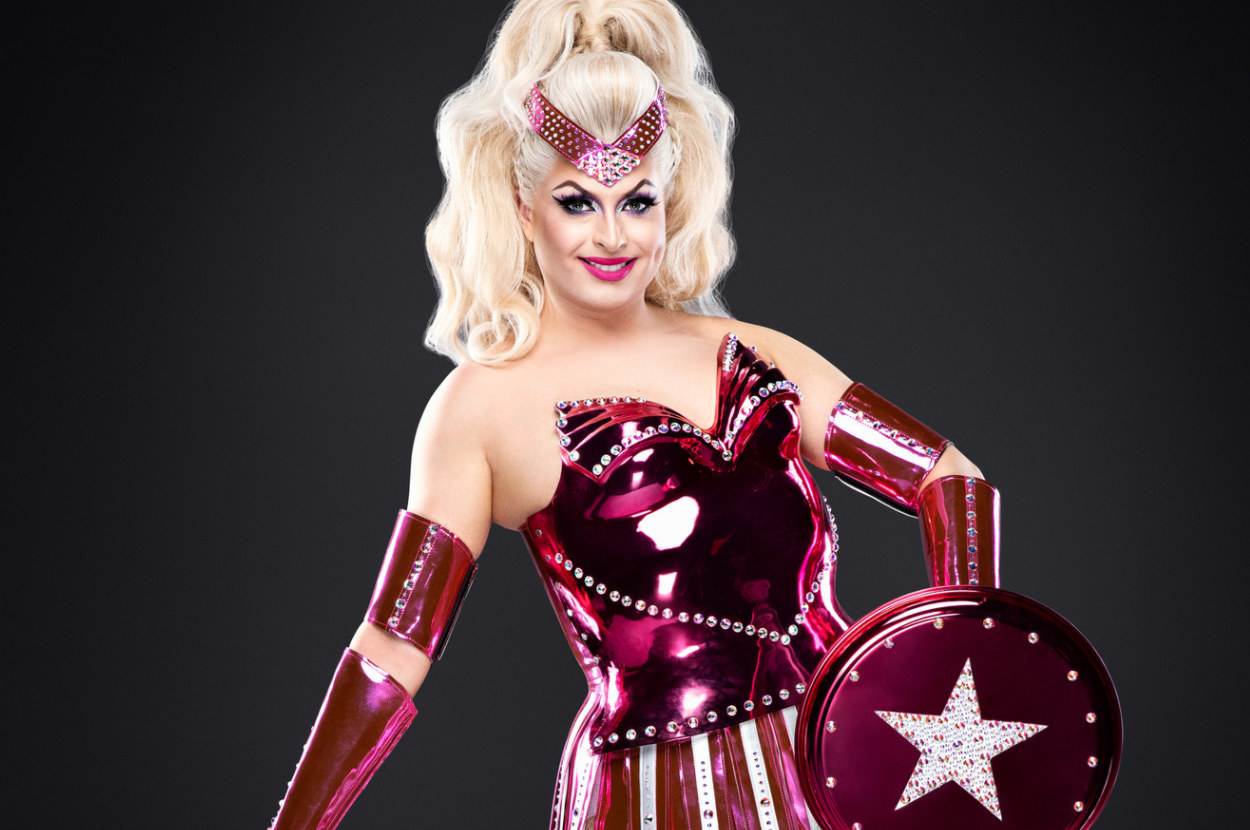 19.
Blu's favourite guest judge was Daisy May Cooper.
Blu: "I absolutely adored her! I'm reading her book at the moment – she's an icon and so fabulous. It's so shocking to me that people like her are fans of Drag Race. You meet them, and you think they're just there for the paycheck, but they aren't – they love the show!
Also, it's so funny whenever we get to meet female singers! Us drag queens only ever want to look like girls from girl groups, and then you see them in person, and they're so tiny and petite and we're just big men!"
20.
And Pangina definitely had a favourite guest judge of her own!
Pangina: "For me, one of the reasons I'm a drag queen and probably a gay man is the Spice Girls. Getting to see Mel C on the stage was one of the best moments of my life. I grew up loving her music – she's one of my favourite people ever!"
21.
Mo found it difficult competing against the backdrop of the COVID pandemic.
Mo: "It was a dream come true to be back, but competing in a situation where you had quarantine – that was not fun. I'm a sharp individual, and I can get a little pointed. I'm a little nervous about it, I'm not gonna lie! Hopefully I wasn't too much of a bitch to the girls."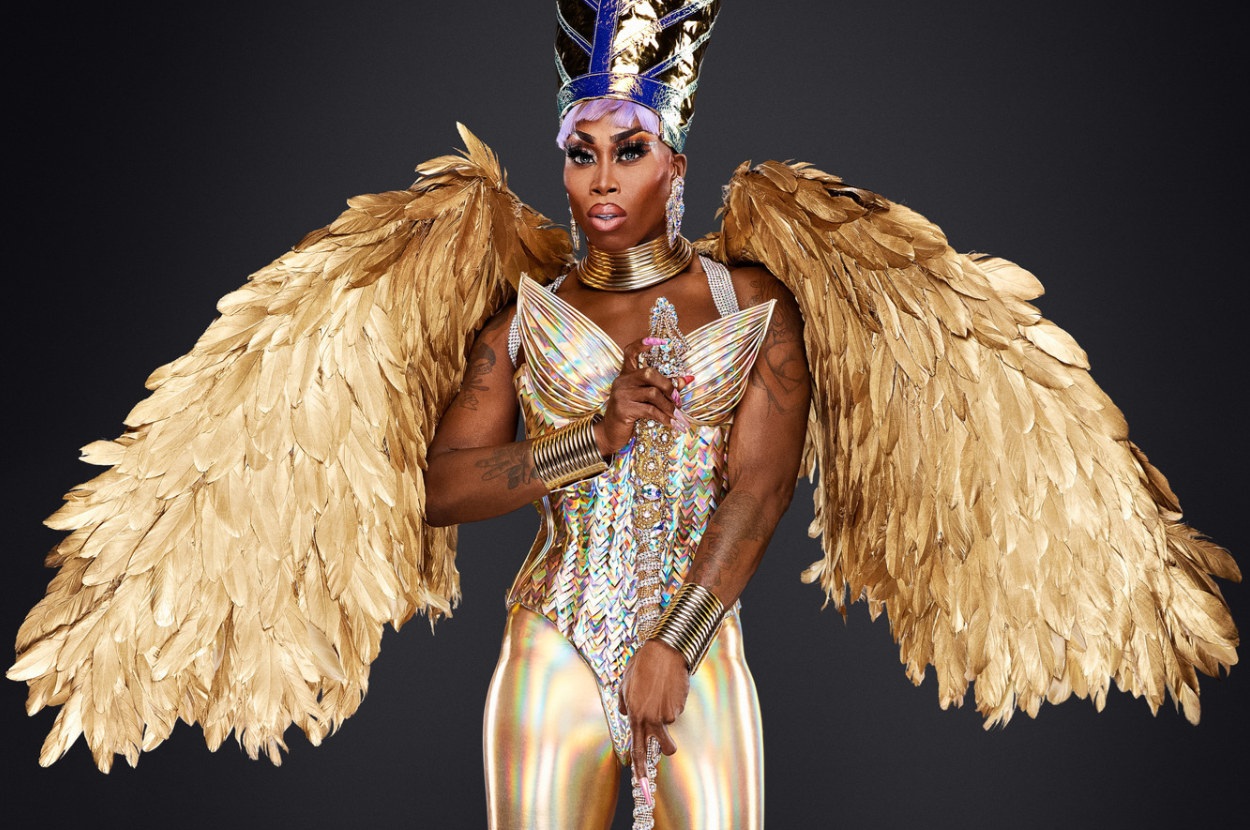 22.
The deep, meaningful Werkroom chats are in good supply this season.
Cheryl: "We learned a lot from everybody! We learned what the drag scene is like for Thai queens from Pangina, and what it's like in Holland and Canada. There's so much going on in all of our various countries – different laws, restrictions, even how you walk down the street is different. It was so amazing to hear everyone's stories."
23.
Lemon is totally behind the diversification of the Drag Race family.
Lemon: "I think drag should be for everyone! My only caveat is that drag – and Drag Race – was built on the backs of queer people creating a world in which other queer people can be stars, so I think we need to make sure our entire queer community feels heard and valued at all times.
Yes, everyone should be able to do this, and I'm thrilled to see Maddy [Morphosis] on the show because she's awesome, but we should be making sure queer people get their foot in the door too."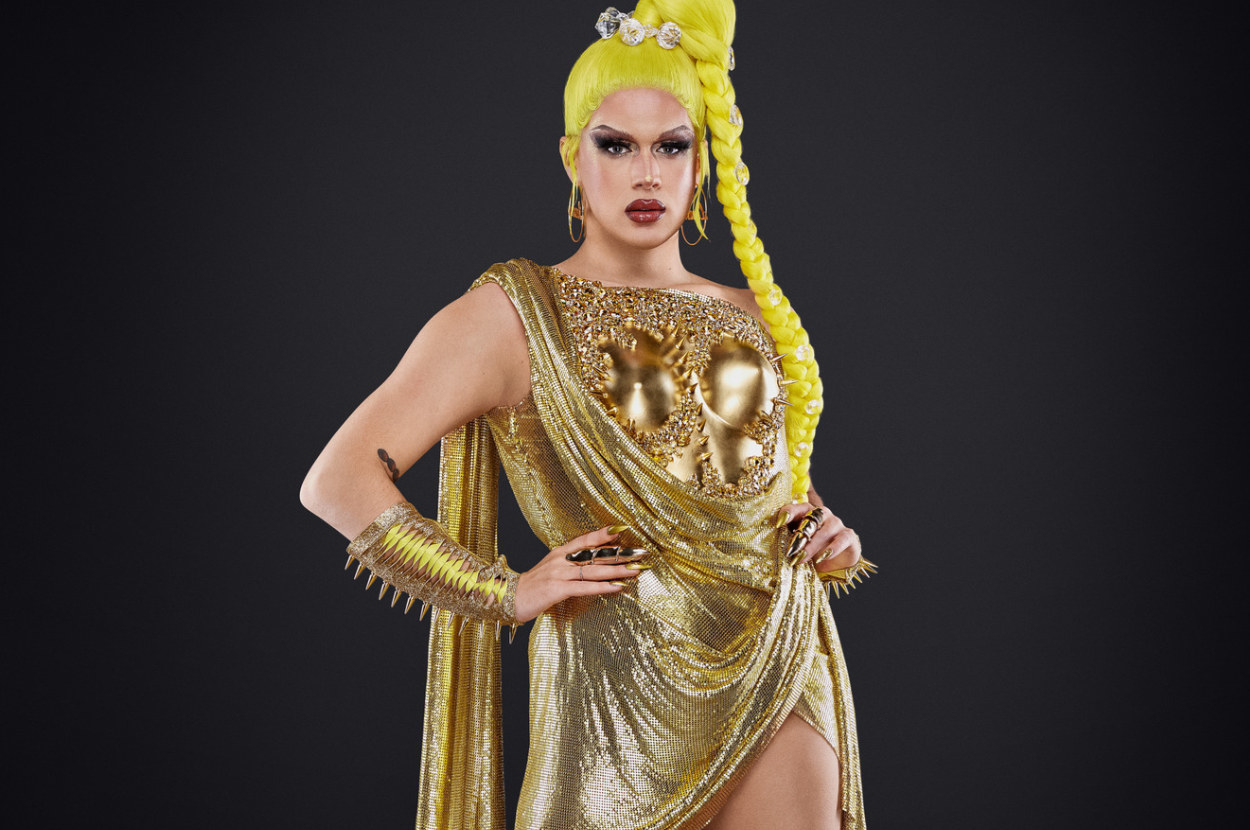 24.
And finally, Jujubee's favourite thing about the UK is a Sunday roast!
Jujubee: "I don't know why the rest of the world doesn't do one too? I'm very happy to come over to any of your houses and eat your Yorkshire puddings."

25.
And Lemon's is Irn-Bru!
Lemon: "It should be sold all over the world! It's one of the best drinks ever, and it actually tastes like the colour orange. I love it."
Are you excited for RuPaul's Drag Race: UK Versus the World? Let us know your thoughts in the comments below!
RuPaul's Drag Race: UK Versus the World will air on the newly relaunched BBC Three channel tonight! It will also be available to catch up in the UK on BBC iPlayer.