Sky Just Revealed A First Look At The New Series Of "Never Mind The Buzzcocks", And I'm Already A Big Fan
Did someone say... "guess the intro"?
Earlier this year we shared news that Sky would be bringing back a true pillar of British television – Never Mind The Buzzcocks.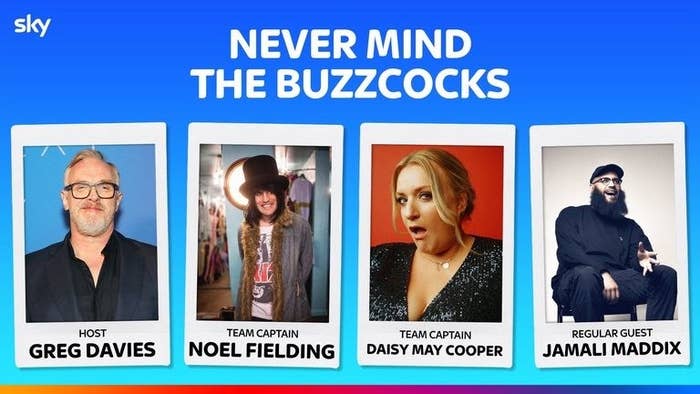 Well, we can now exclusively reveal exactly what the new show sounds like, looks like, and tastes like (except not the last one). Here is a clip from the first episode, which sees the return of the iconic "intros round"... can I get a HELL YES?!
Never Mind The Buzzcocks is well known the land over for its unpredictable and whimsical approach to literally everything about the show (remember when guess panelist Preston walked off set and Bill Bailey replaced him with an audience member?)
So I have to say, I'm very glad this series seems to be keeping that up. I mean, let's be honest, hiring Daisy May Cooper was a genius move right off the bat.
And I could not be happier that Bake Off and The Mighty Boosh legend, Noel Fielding, and star of Taskmaster and Hate Thy Neighbour, Jamali Maddix, are also on board.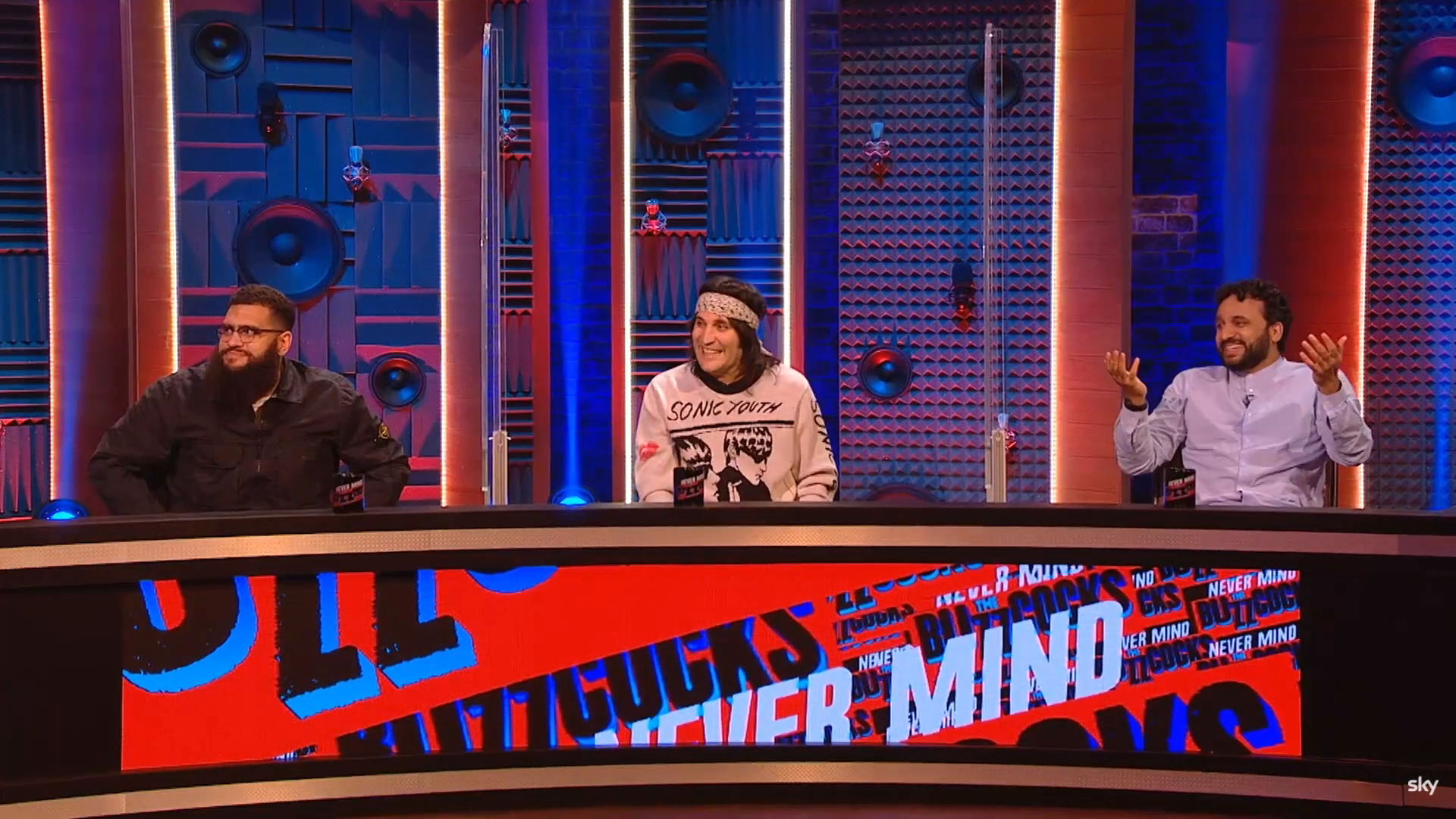 And Greg Davies as host... I mean, that's a no-brainer.
PLUS, look at this fancy new studio!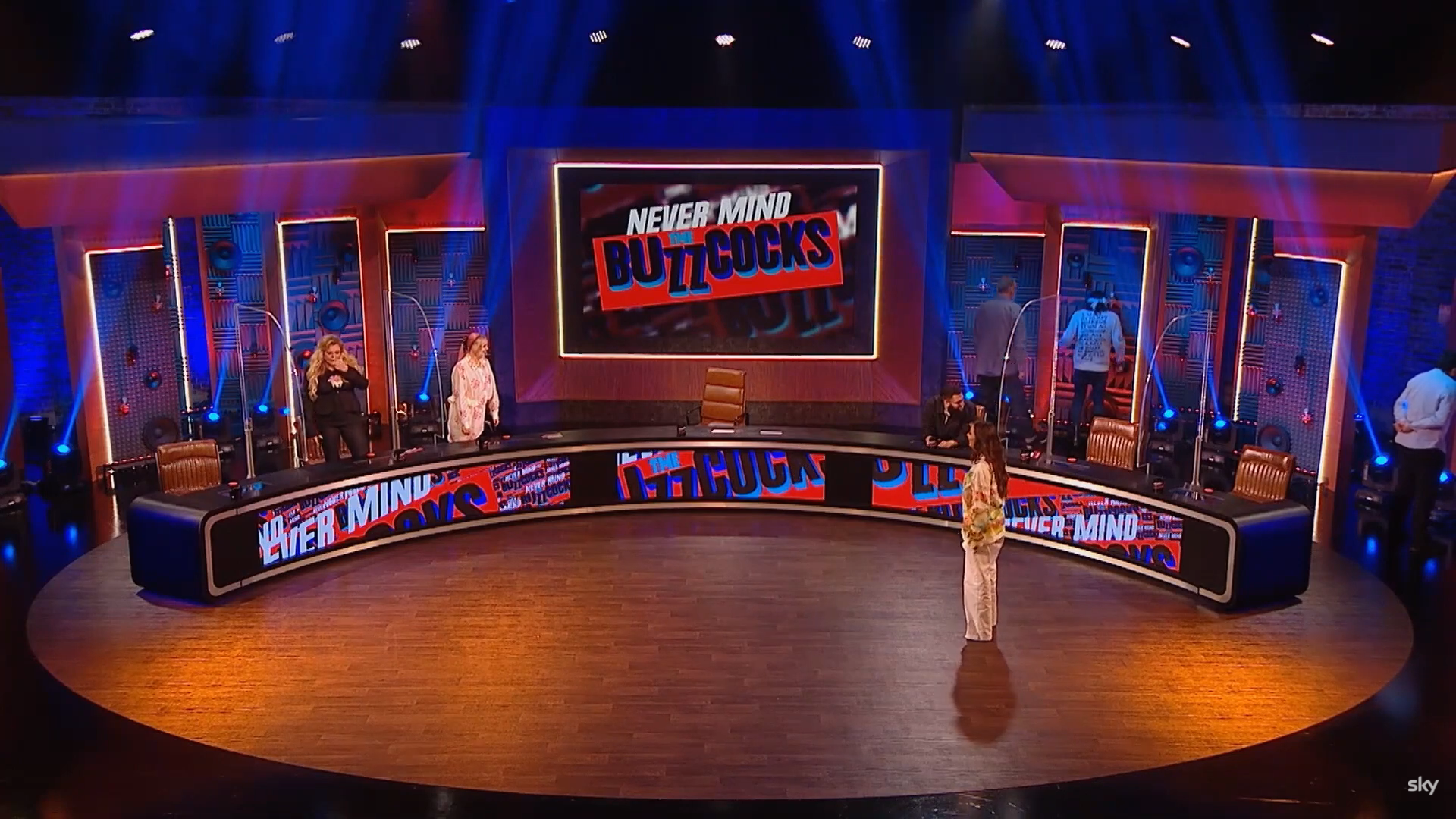 LOOK AT GREG'S MUG! I WANT.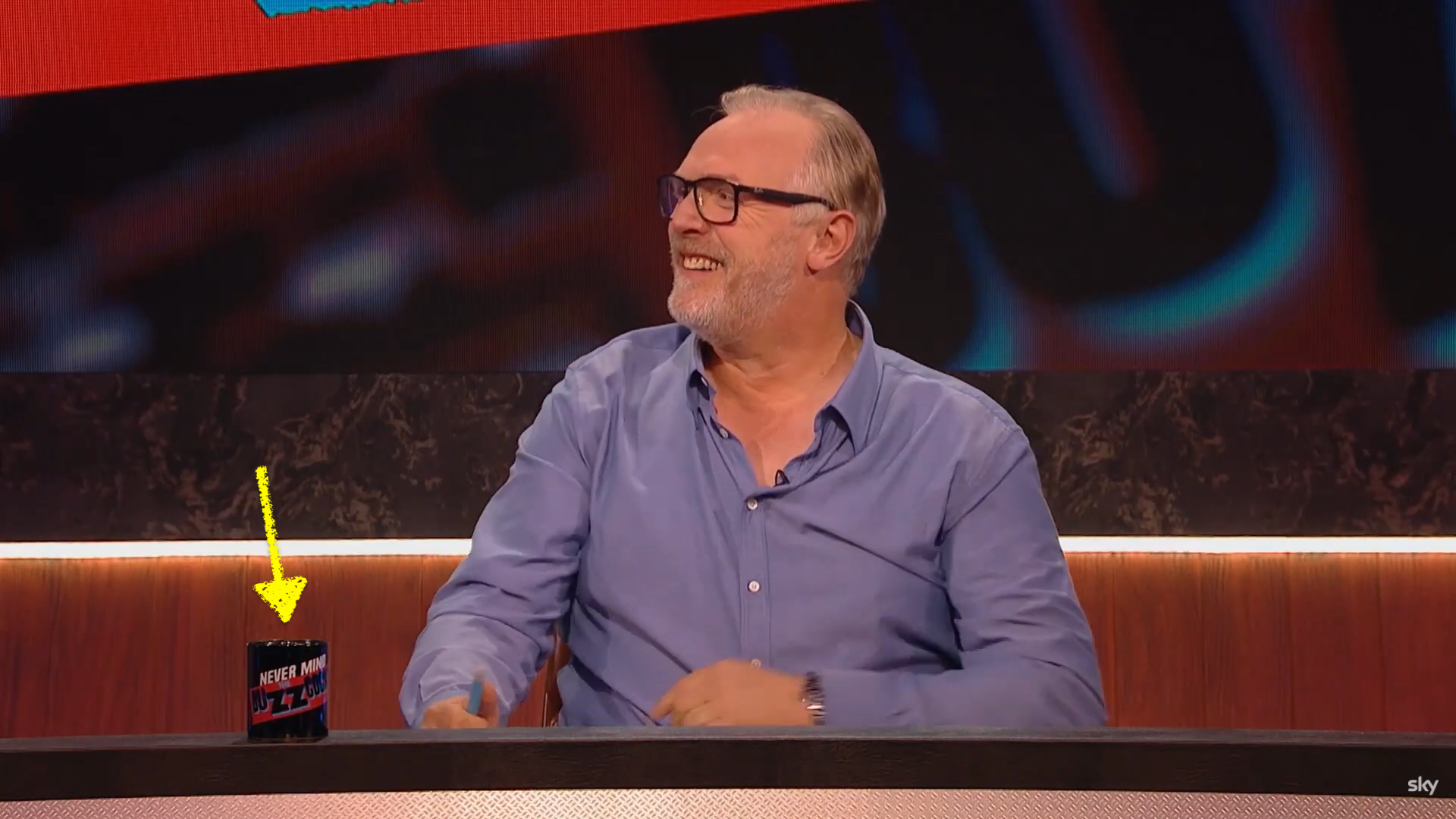 I also cannot wait to see which other stars make an appearance on the show, given that Never Mind the Buzzcocks' list of previous guests include the likes of Adele, Ed Sheeran, Amy Winehouse, and of course, Donny Tourette.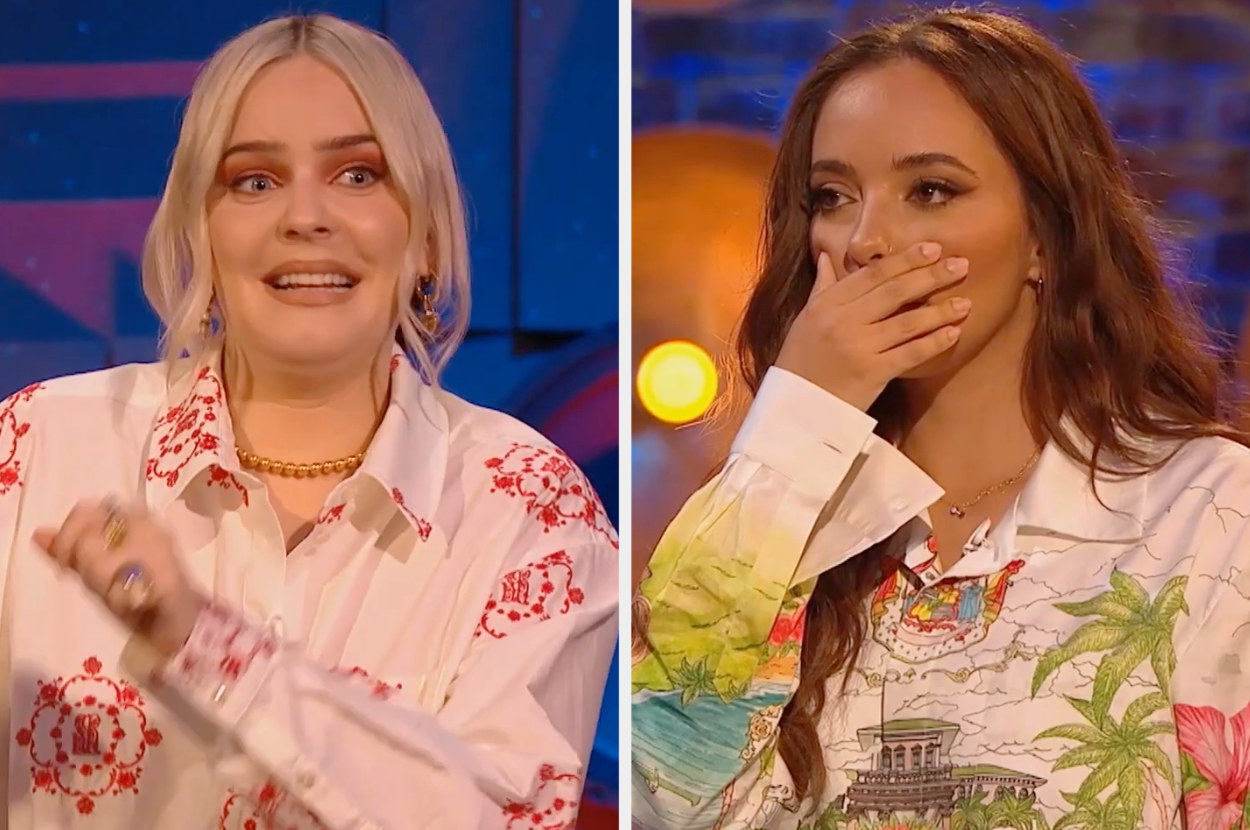 The new series of Never Mind the Buzzcocks will debut this September on Sky MAX and streaming service NOW.