This week saw a lot of fallout from the drama of Casa Amor, as the couples chopped and changed to the point where it was hard to keep up! Here's all the tea from week six to keep you in the loop.
1.
The dramatic re-coupling that ended Thursday's episode continued, with more couples breaking up and new couples forming.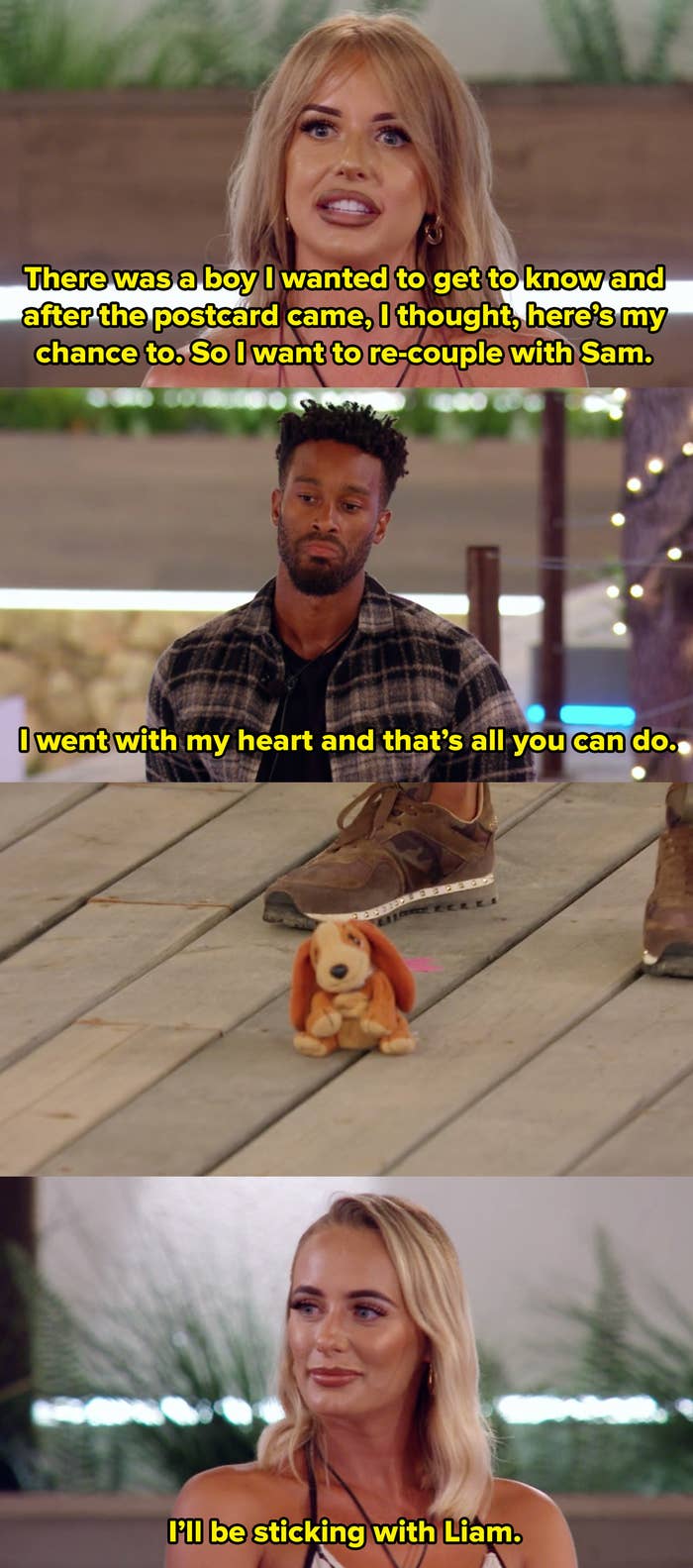 2.
The six islanders not chosen by anybody in the re-coupling came to the villa to say goodbye, and Lillie ending up spilling major tea on her time in the villa with Liam.

3.
A very upset Millie talked out Liam's Casa Amor indiscretion with him, and Faye – who chose to break off things with Teddy in favour of Sam – chatted through her decision with a frustrated Teddy.

4.
Kaz ripped Tyler a new one after he came back into the villa with Clarisse.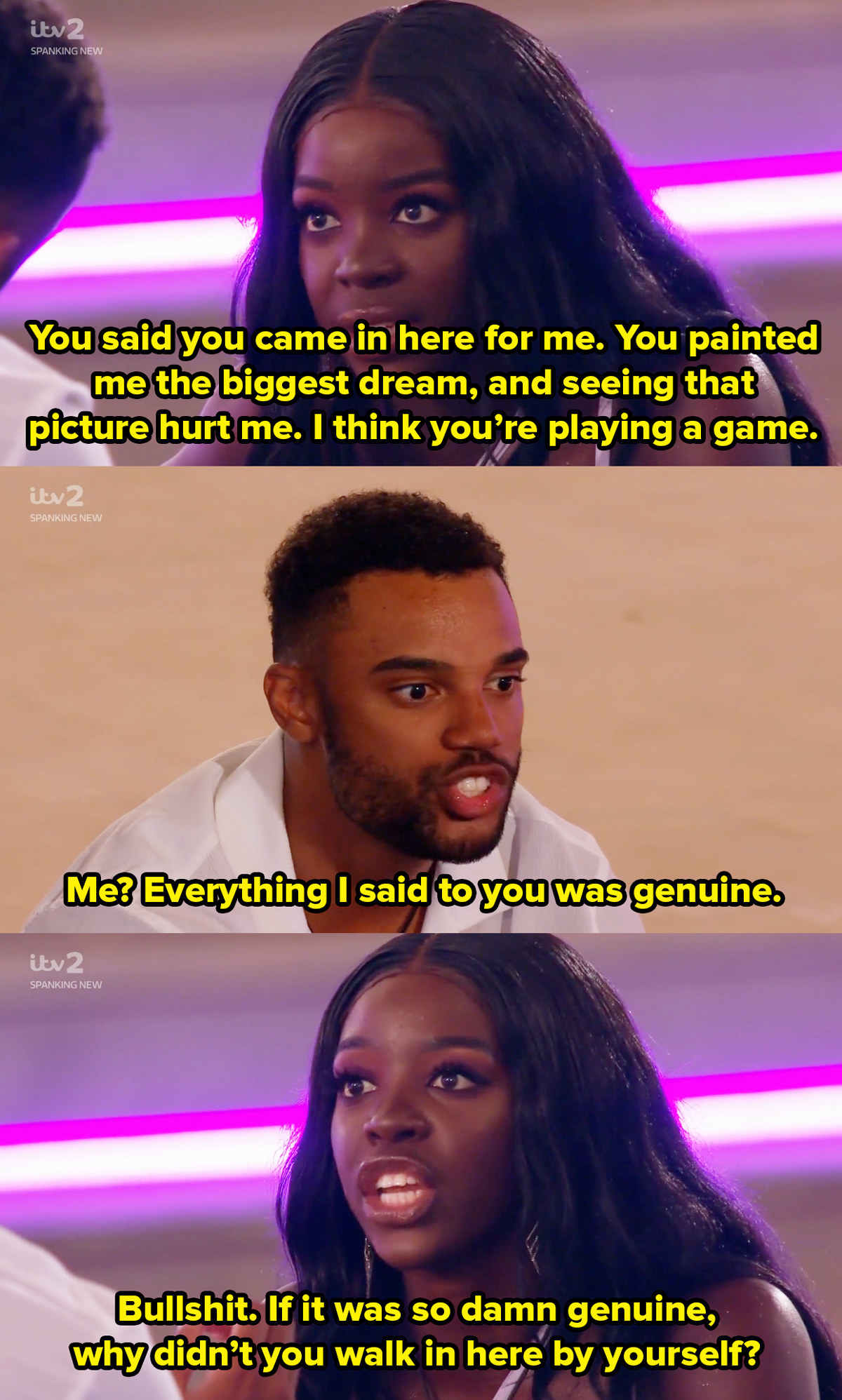 5.
Millie met Lillie face-to-face and discussed what happened between her and Liam in Casa Amor.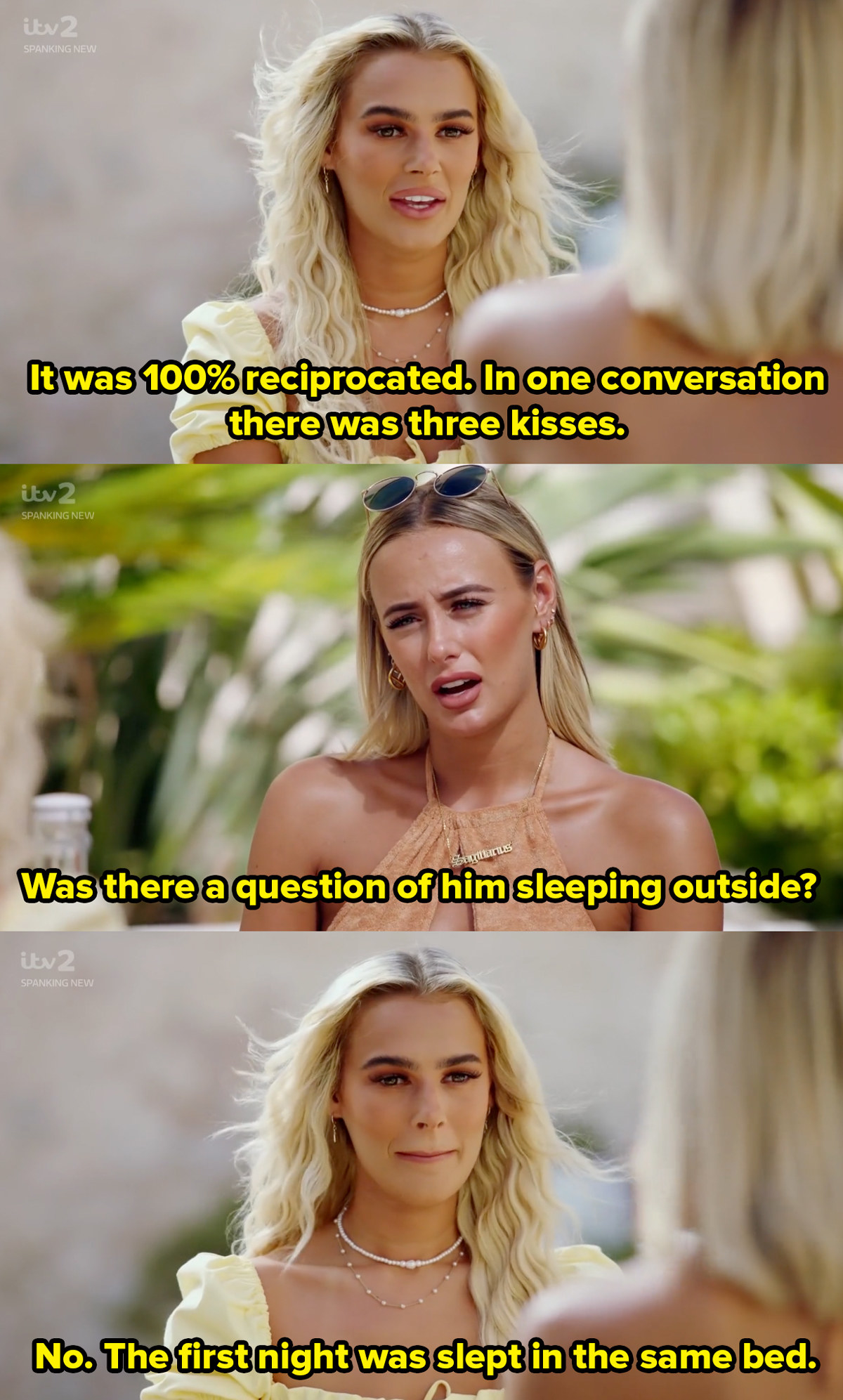 6.
After finding out what Liam had been up to with Lillie in Casa Amor, Millie told the girls it was over between the two of them, and later broke it off with Liam.

7.
Faye and Teddy rekindled their romance and Faye broke things off with Sam.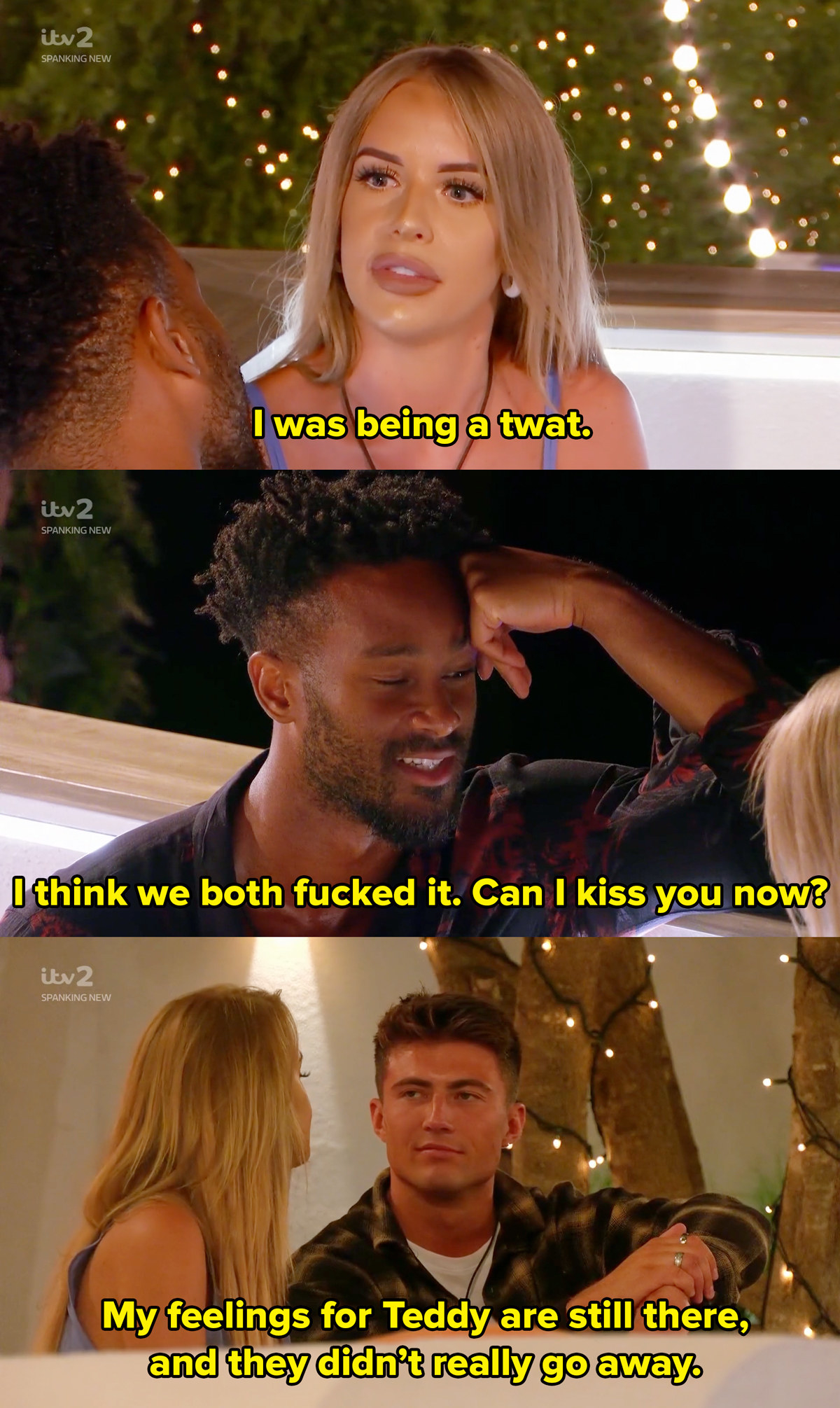 8.
Toby confessed to Jake, Tyler, and Millie that despite bringing Mary back to the villa, and previously coupling up with Abi, he was still interested in Chloe.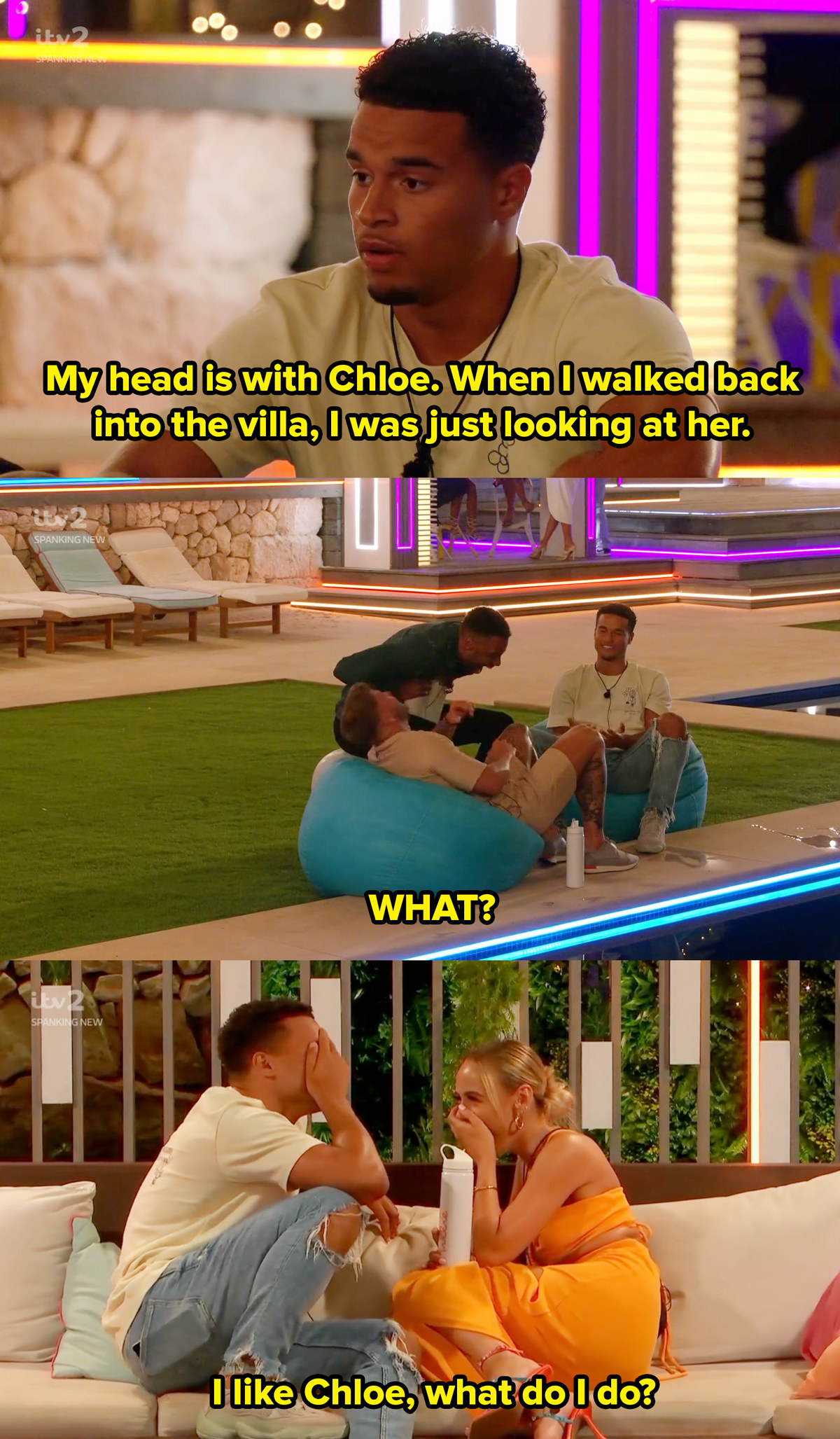 9.
Tyler told Kaz and Clarisse that he wanted to get to know both of them, which neither of them were particularly happy about.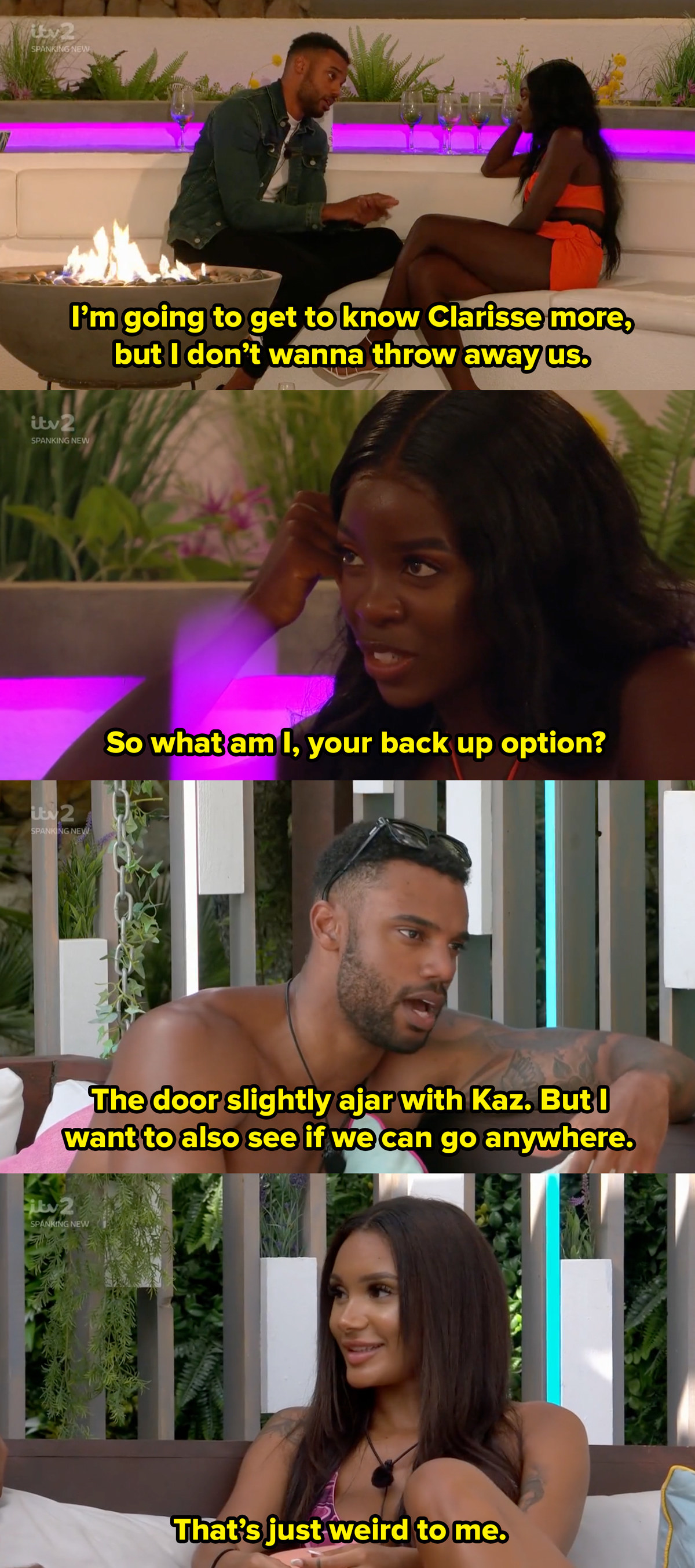 10.
Pop singer Mabel turned up to do a live set for the villa, which was random but kinda fun.
11.
After Mabel left, Liam made a heartfelt declaration to Millie on stage, which Millie couldn't help but be pleased by.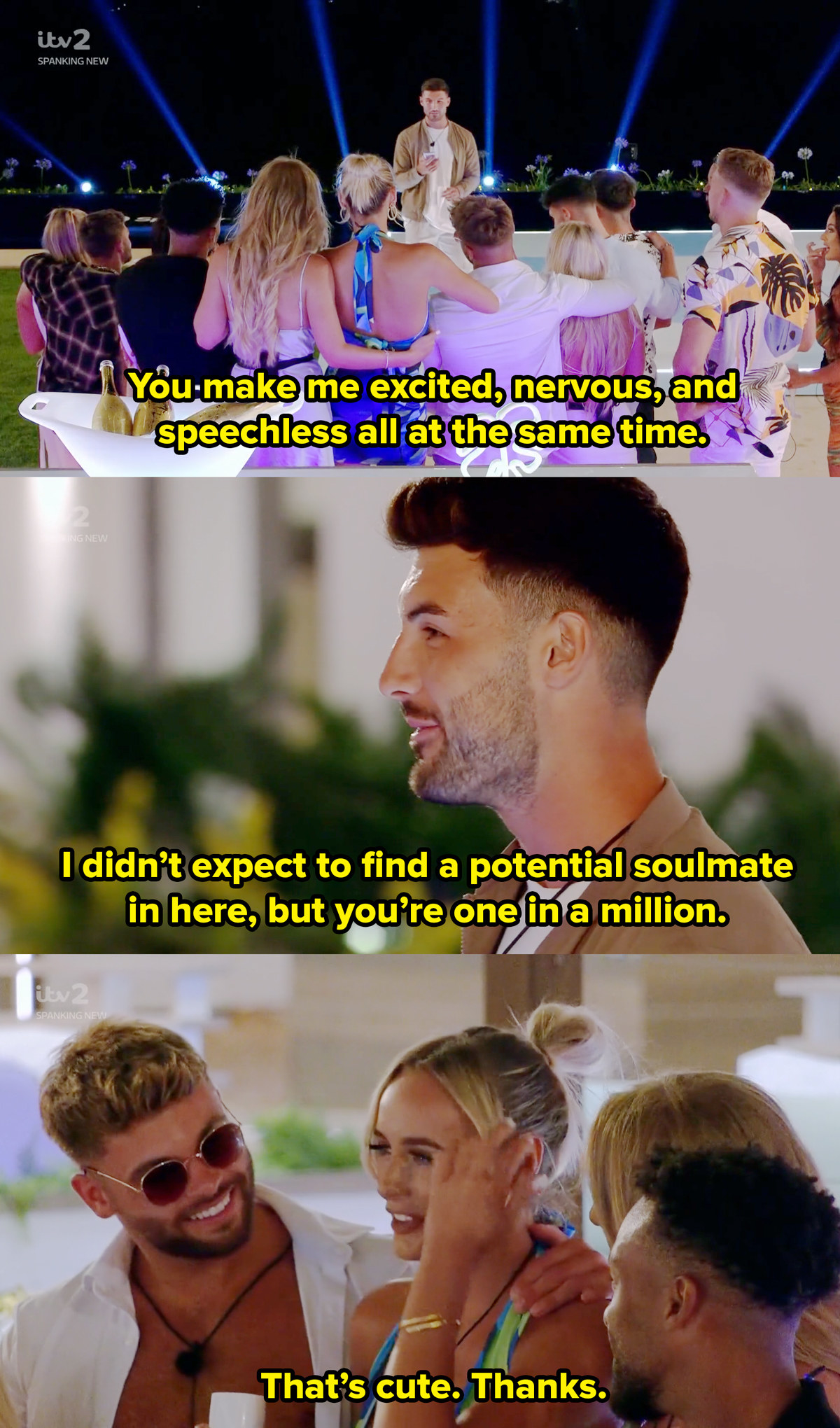 12.
There was a re-coupling in which the girls had to choose a boy to couple up with.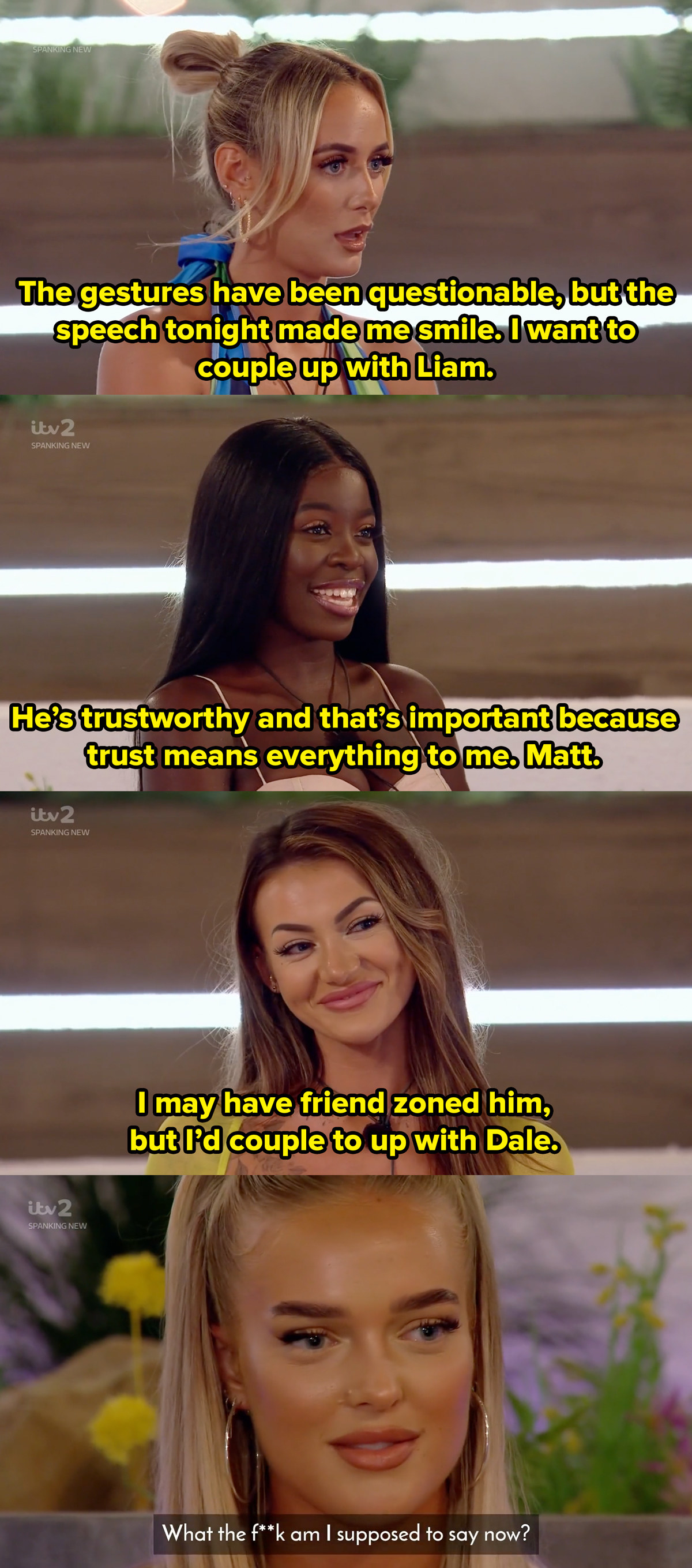 13.
Abi felt bad about choosing Dale in the re-coupling, and said she was unaware that Dale and Mary had been cracking on. She later gave Dale permission to continue things with Mary.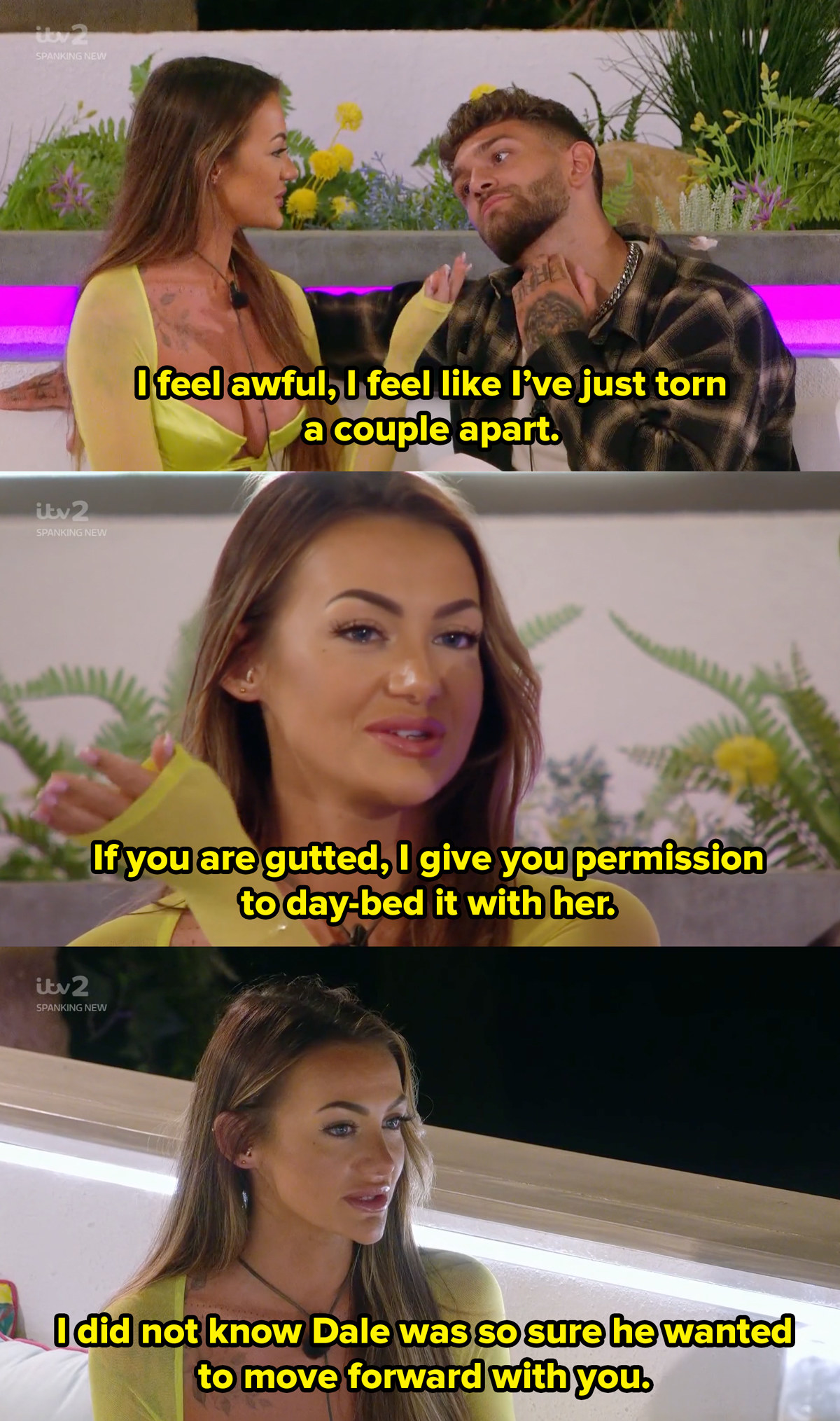 14.
Chloe and Toby solidified their coupling by admitting that they weren't open to having their heads turned anymore.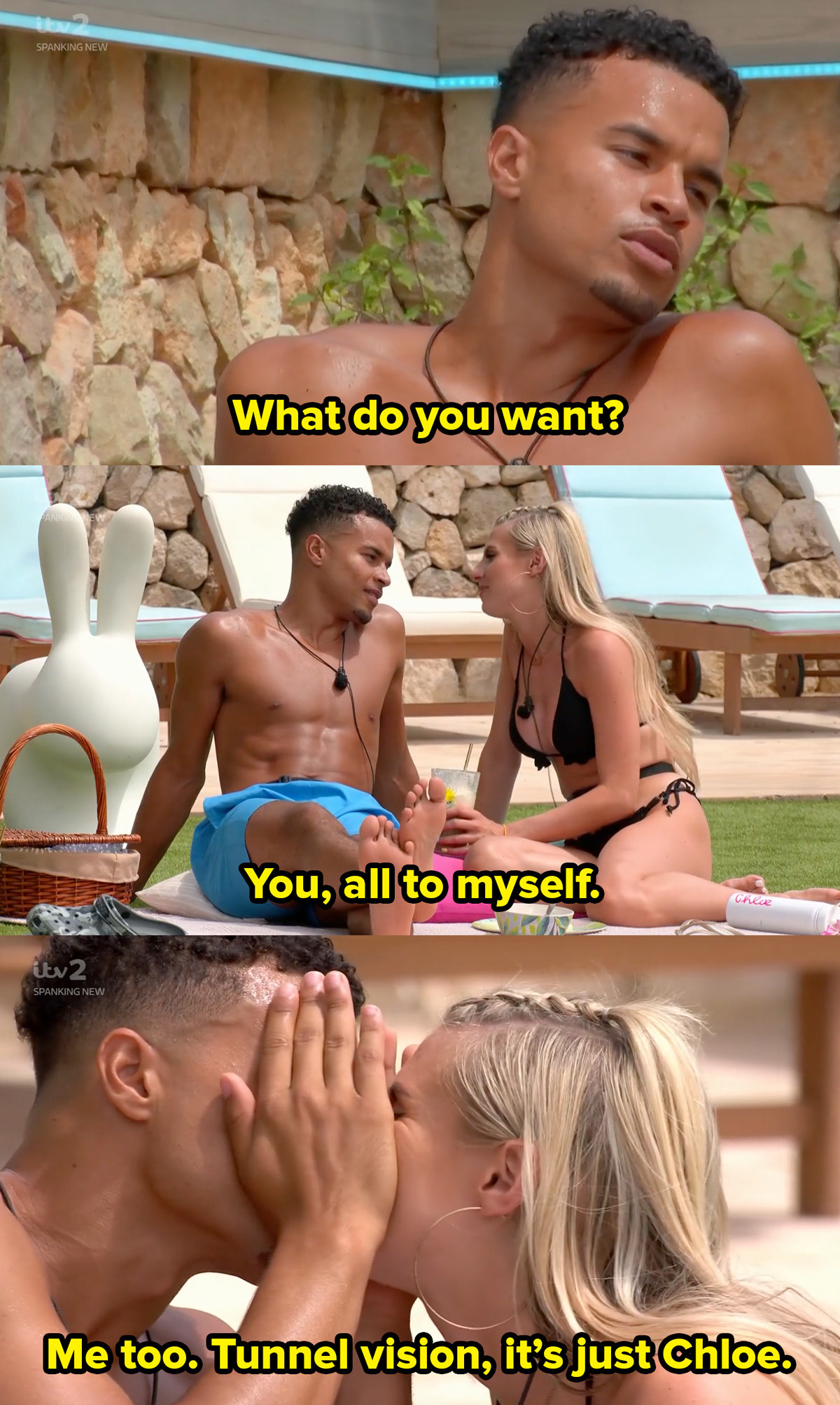 15.
Hugo and Amy decided they weren't really as into each other as they were in Casa Amor.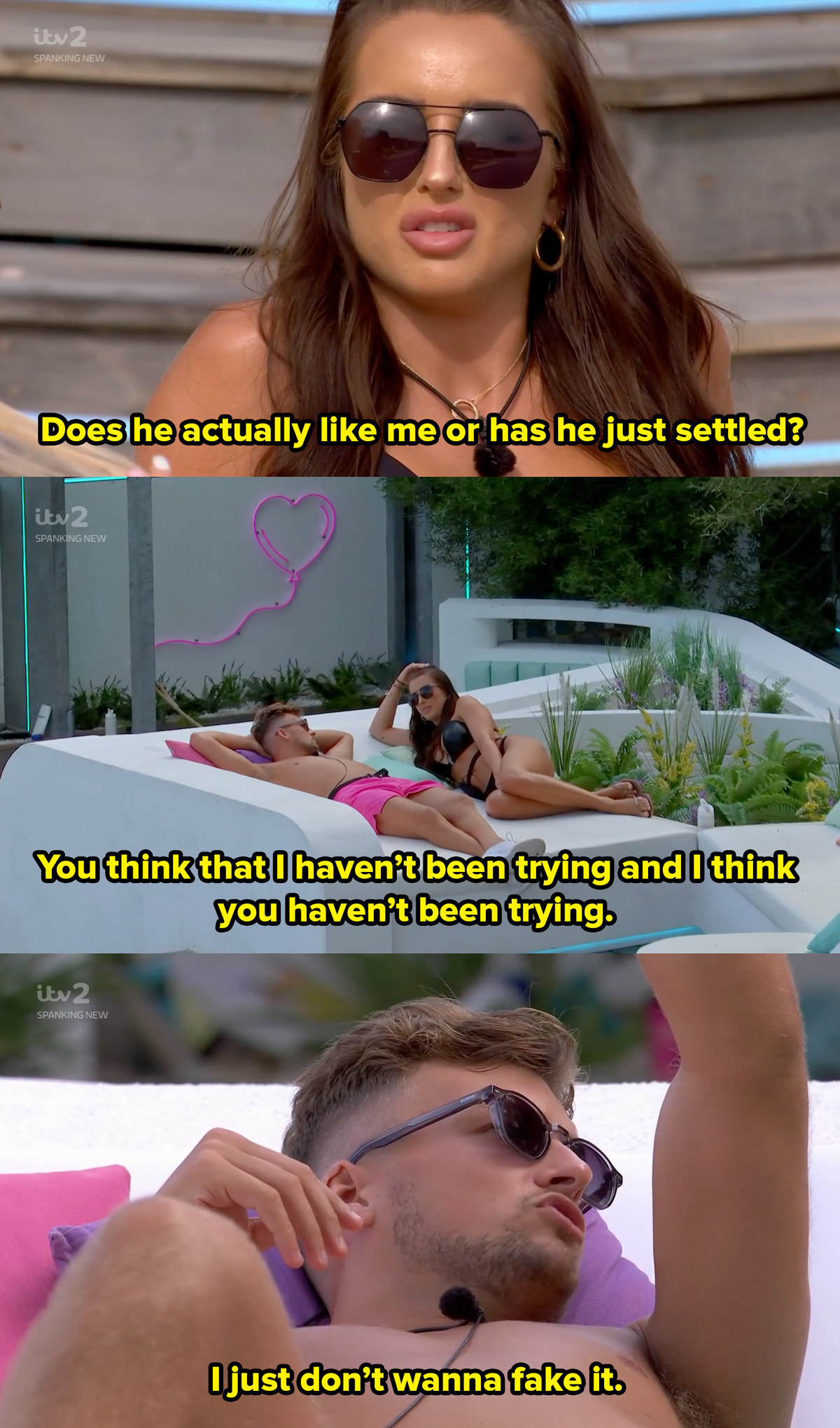 16.
There was an American football-themed challenge that involved yet more food being flung at people!
17.
Wednesday's episode ended with the boys deciding which girl to save, and the girls deciding which boy to save out of the six contestants who got the least amount of votes from the public.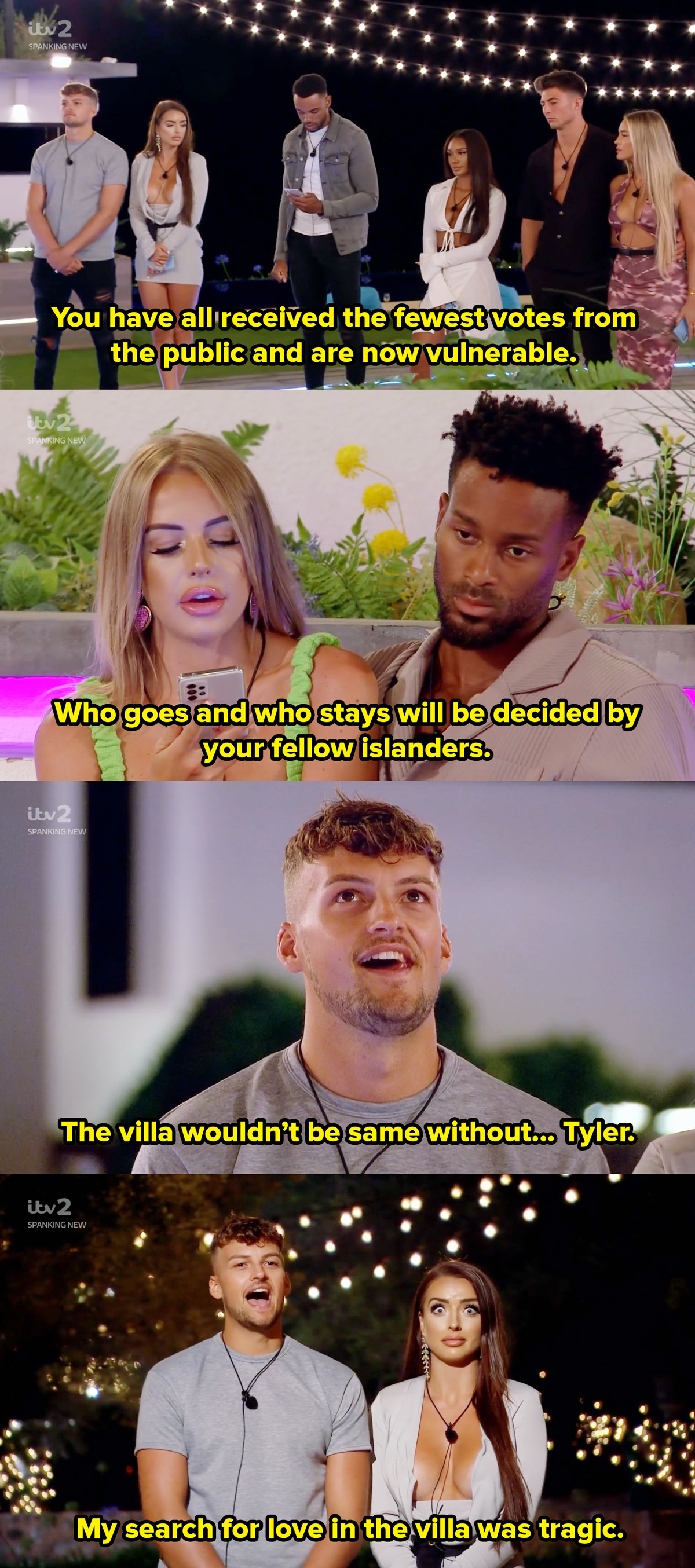 18.
Matthew called things off with Kaz VERY abruptly, which meant Tyler and Kaz were free to crack on with each other once again!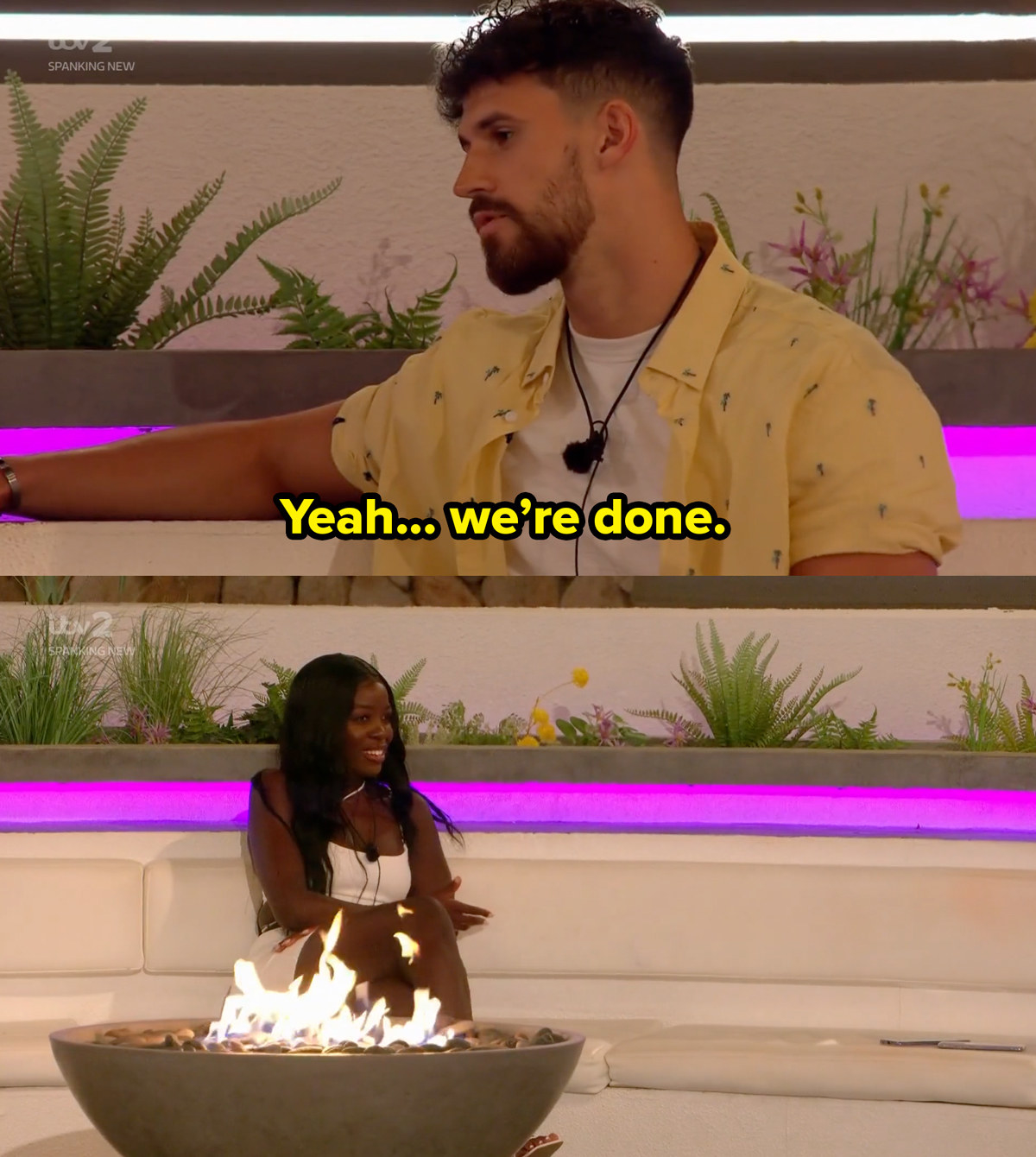 19.
There was a movie night challenge in which the contestants had to answer questions in teams. Whichever group won could select a clip to watch from a library of salacious behind-the-scenes footage. I smell dramaaaaaaaa....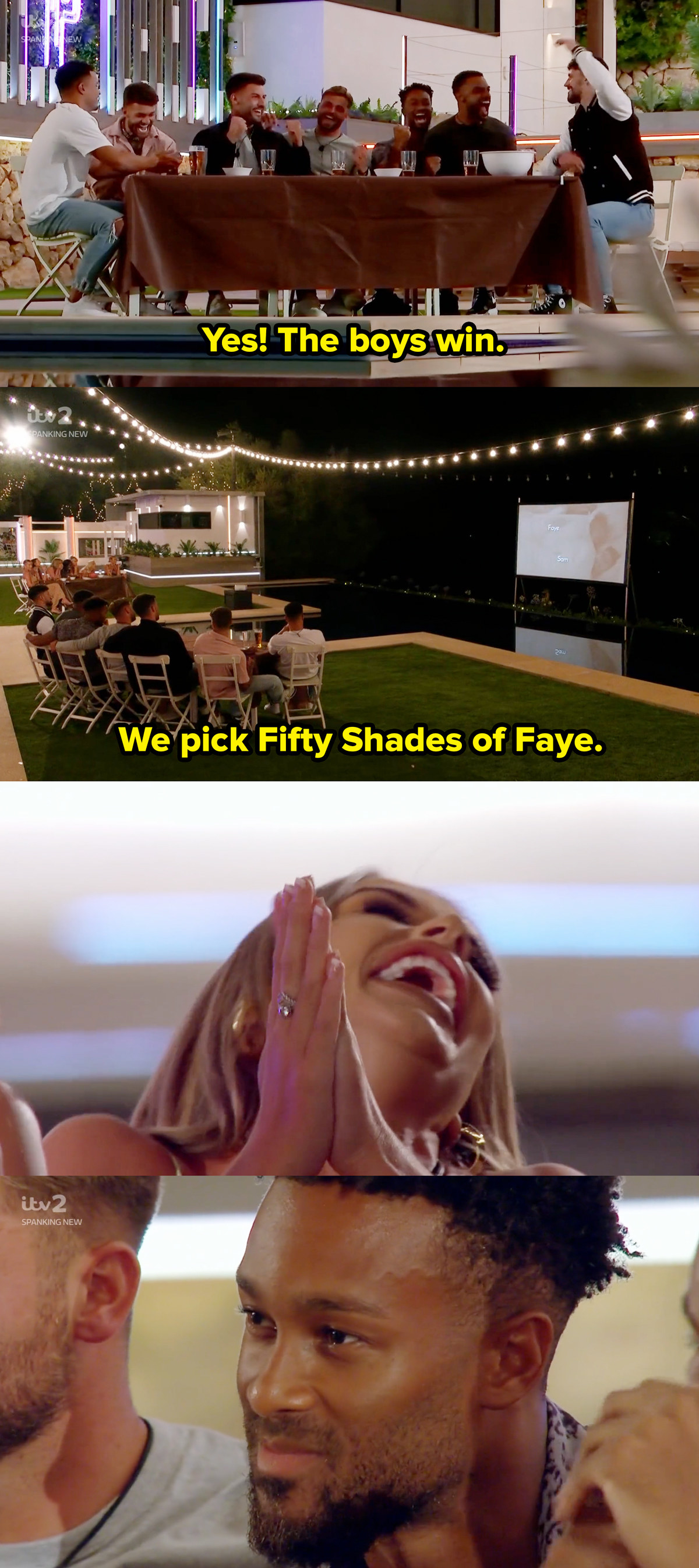 What are your predictions for the next few episodes of Love Island, and who are you rooting for to win? Tell us below in the comments!
Catch up on the rest of Love Island in our weekly recaps: