Y'all know Jinkx Monsoon – winner of RuPaul's Drag Race Season 5 and All Stars Season 7, serial impressionist, award-winning cabaret performer, singer, and actor.
Well, to celebrate Jinkx's new show on WOW Presents Plus – Sketchy Queens – we asked her all about her faves in a brand new format we're calling, you guessed it...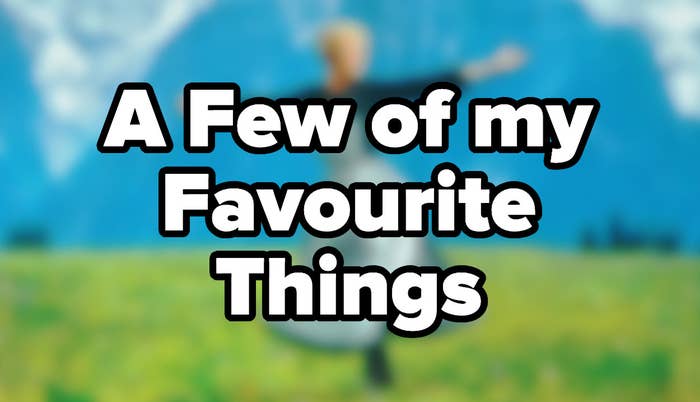 BuzzFeed UK: Hi Jinkx! Let's get started – enquiring minds want to know, what is your favourite musical?

Jinkx Monsoon: Hi! Oh, definitely Sweeney Todd. Mainly because it's about a woman obsessed with a man, and I can relate (laughs). She's also an entrepreneur ahead of her time – she might not be the most moral, but what capitalist is? Show me a moral CEO!
BuzzFeed UK: What's your favourite city to perform in?
Jinkx Monsoon: It's gotta be New York City, I'm sorry to every other city. Performing in New York, that's what they tell you you gotta do as a young actor – that's why we're all so excited to move to New York! A good show in front of a New York audience, feels like, "ah, you got it kid. You got moxie!"
BuzzFeed UK: Do you have any standout memories from New York gigs?
Jinkx Monsoon: I've performed live for Kate McKinnon multiple times, and she's a hero of mine, so that stands out every time.
BuzzFeed UK: What's your favourite TV show?

Jinkx Monsoon: This is such a loaded question (laughs). I think I'm gonna go with Futurama. That show has probably had the most impact on my human life.
BuzzFeed UK: And do you have a favourite character from the screen?
Jinkx Monsoon: I'm gonna say Francine from American Dad for some reason. She's smart when she needs to be and she's dumb when she doesn't give a fuck and is checked out. I think she's always got the power.
BuzzFeed UK: Your new show is about impressions – what's your favourite to do?
Jinkx Monsoon: I think the one I do the most in my day-to-day life is Jennifer Coolidge (does impression). I'll be thinking really hard and she just slips in, without warning, and once she's in it's hard to get rid of her.
BuzzFeed UK: Do you have a favourite Disney movie?
Jinkx Monsoon: My favourite has always been Aladdin, but the one you'll hear me talk the most about is Beauty and the Beast. Beauty and the Beast is responsible for my foot fetish, that's all I'll say!
BuzzFeed UK: What about a favourite word?
Jinkx Monsoon: Czechoslovakia – it's my favourite word my whole life!
BuzzFeed UK: That's good, but you know it doesn't exist anymore, right?
Jinkx Monsoon: Yes! My entire life people have always said that whenever I tell them what my favourite word is. The word still exists even though the country doesn't.
BuzzFeed UK: And a favourite animal?
Jinkx Monsoon: Okay, so I have my favourite animal, which is a peacock for obvious reasons. However, my real favourite animal – llama. I have to have more than one because I contain multitudes like that.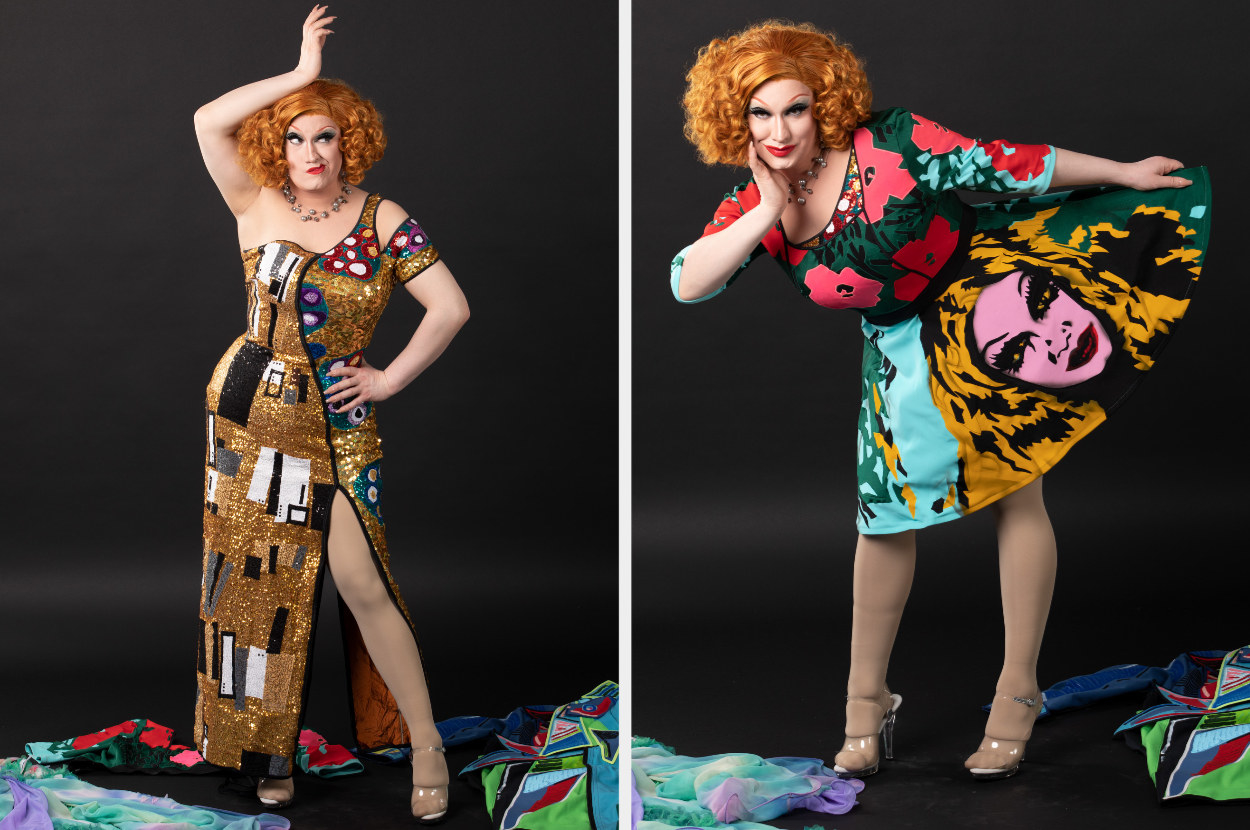 BuzzFeed UK: Do you have a favourite song to sing?

Jinkx Monsoon: It changes based on where I am in life, but right now it's "Speak Low" but Kurt Weill. He's usually my favourite musician to sing songs by – I'm a nerd for Brecht and Weill. I actually do a show where it's all 1930s cabaret music because I'm so obsessed with the duo of Brecht and Weill.
BuzzFeed UK: And what's your favourite album?
Jinkx Monsoon: (Has brief crisis) Oh gosh! Theatre is Evil by Amanda Palmer. I've been a huge fan of The Dresden Dolls and Amanda Palmer since I was 14, and I had my heart broken when Gwen Stefani left No Doubt and her sound became so different. Don't get me wrong, I love her first solo album because I'm a drag queen and all that music was perfect for the clubs, but I loved No Doubt and I kind of missed them when Gwen went solo.
So, later when The Dresden Dolls had to break up because of their label or whatever, Amanda went solo and I was terrified it was gonna be another big departure Gwen Stefani situation. Instead, Amanda just went full throttle with her style and Theatre is Evil just felt like, oh, this is Amanda Palmer's true creative vision unleashed. That's always amazing to see.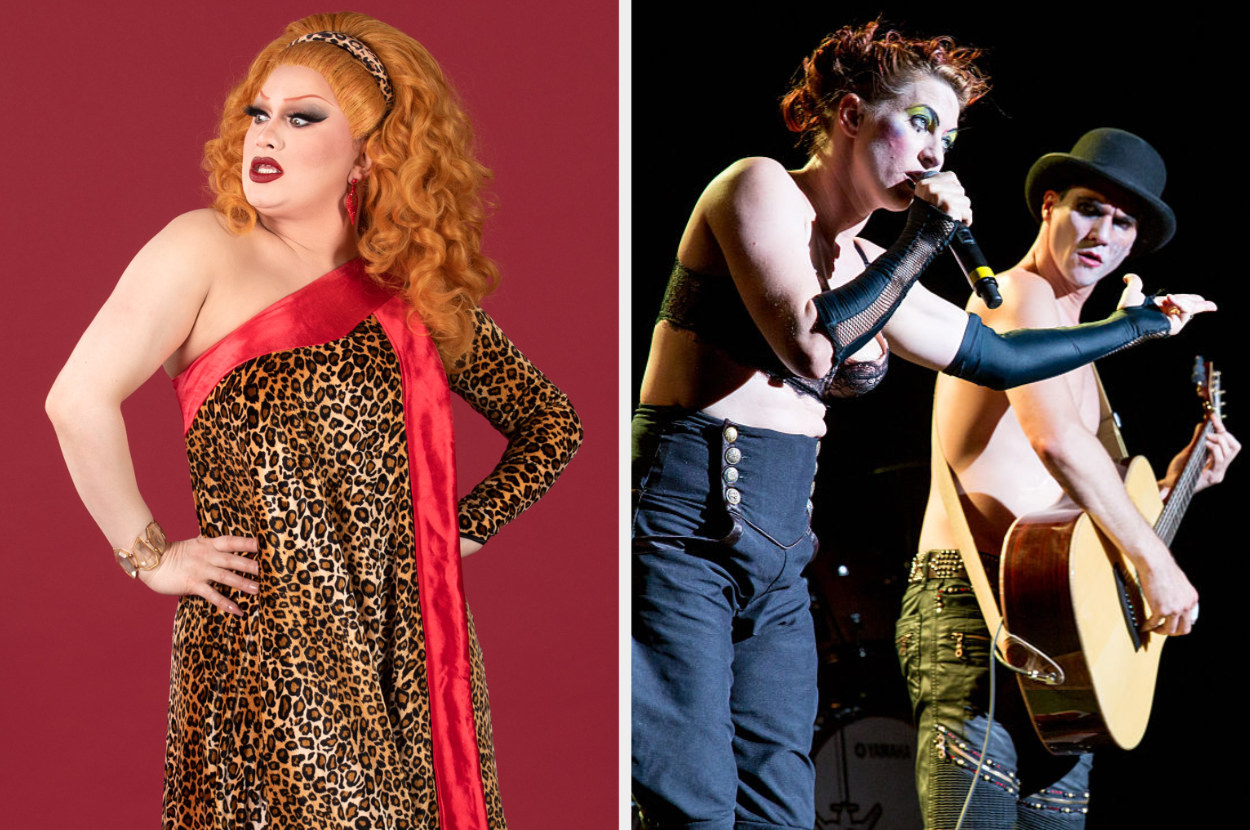 BuzzFeed UK: Who is your favourite actor?

Jinkx Monsoon: Helena Bonham Carter just because she's Helena Bonham Carter. I wasn't a huge fan of the film, but I did love her as Mrs Lovett in Sweeney Todd. However, the moment when I fell in love with Helena Bonham Carter for life was the made-for-TV mini-series Merlin.
She played Morgan Le Fey with a speech impediment and I just… She spends a lot of time in that movie looking gorgeous; a lot of my drag looks are inspired by Helena in that role. Plus, she plays opposite Miranda Richardson who's also fucking brilliant!
BuzzFeed UK: And favourite drag queen?
Jinkx Monsoon: I'm gonna say Craig Russell. He's sadly not with us anymore, but I honestly don't think I would've even tried doing impersonations if I hadn't found the work of Craig Russell. That's where I learned the joy of doing an irreverent impersonation of someone.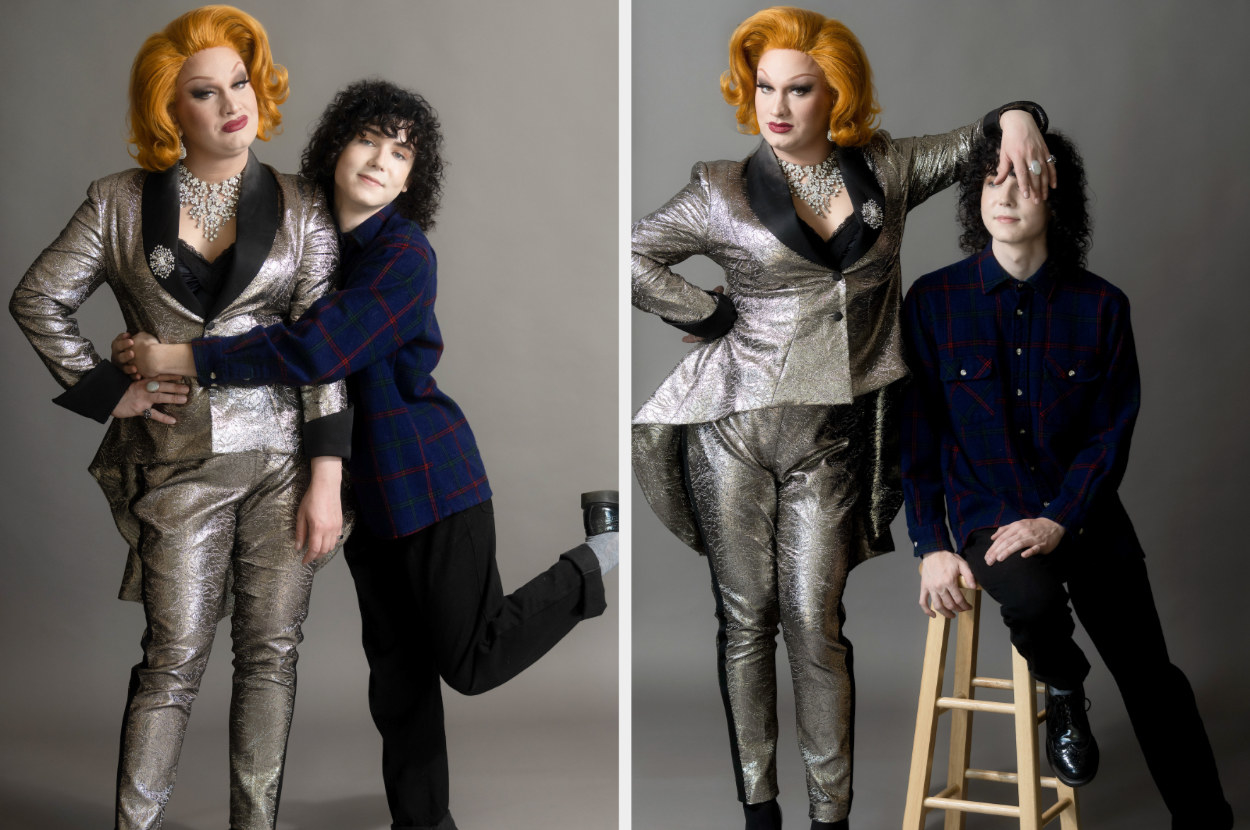 BuzzFeed UK: Do you have a favourite designer?

Jinkx Monsoon: I'm gonna say my designer, The Lady Hyde. She's been designing for me ever since season five; she's so good at creating piece for the person she's creating for. You'll see her throughout Drag Race, she's designed for countless queens who have competed.
Once you know her work you can spot it, but it's hard to know when she's done something because it looks so perfect on the person she's designed for. You wouldn't think the same person who designs for Brook Lynne Heights on Canada's Drag Race is the same person who designed my pleather bussell Mary Poppins Victorian dominatrix gown, but it's the same person!
BuzzFeed UK: Favourite item of makeup?
Jinkx Monsoon: It's gotta be concealer. I think I could make anything else work but I gotta start with a blank canvas!
BuzzFeed UK: And what's favourite gig you've been to?
Jinkx Monsoon: Gosh, every gig is so different. I guess… Porn Idol. I love the celebration of nudity! I love supporting strippers, I love tipping strippers at my local bars. I was so nervous the first time I hosted, and every time that I've been there since, it feels like everyone is celebrating all the bodies. I think we think should celebrate all of the bodies that were generous enough to share their nudity with audience of thousands. Also, I just love nudity and people cheering naked people on, it fills my heart.
BuzzFeed UK: Okay, what's your favourite thing about the States?
Jinkx Monsoon: This is gonna make me sound like such an American and I don't fucking care – the wide selection of products here. When I'm in the UK, if I need to buy toothpaste or something, there's like three toothpastes to choose from.
In the US, there's a whole aisle of toothpaste! I guess I'm conditioned from being born and raised in America, but I like to select what I want from a literal sea of options. I know that's problematic, I don't feel good about answering so truthfully, but it is the truth.
BuzzFeed UK: And the UK?
Jinkx Monsoon: The people. For such a small country, just being from three hours North or three hours South makes such a big difference. In America, you have to fly across the country to get into heavy differences! In the UK, every town has its own colloquialisms and it's fabulous.
BuzzFeed UK: Alright, last few questions! What's your favourite weird food combo?
Jinkx Monsoon: I like French fries dipped in chocolate milkshake, I don't think that's weird though, I think it's catching on. I like the sweet and salty combo, it's kettle corn. You don't have a lot of kettle corn in the UK, do you? In the movie theatre, when they say do you want sweet or salty, I always say mixed.
BuzzFeed UK: Do you have a favourite cocktail?
Jinkx Monsoon: I am three-and-a-half years sober, but when I drank, my drink for show was a three olive martini. Vodka, I was a vodka girl! When I was being truthful about what I really wanted to drink, it was piña coladas all the time. My favourite mocktail now is Diet Coke.
BuzzFeed UK: And finally, who is your favourite person?
Jinkx Monsoon: My aunt Mimi, we call her my spiritual mother. I was raised by three women – my mum, my grandma, and my aunt. I like to think of them as Hecate, the triple goddess with three faces. They all instil different wisdom in me, but I don't think I'd be half the person people know me as if it hadn't been for my aunt Mimi.
BuzzFeed UK: Will we see an impression of her on the show?
Jinkx Monsoon: You'll have to wait and see!
Sketchy Queens will premiere on 15th September in the UK, exclusively on the streamer of all things drag, WOW Presents Plus. You can also grab tickets to see Jinkx at RuPaul's DragCon UK 2023 taking place at ExCel London from 6-8 January 2023.