🚨 There are some minor spoilers ahead for My Fake Boyfriend 🚨

So recently, I watched BuzzFeed Studios' new film My Fake Boyfriend, and decided that there was ~no way~ a person could ever create a fake boyfriend online, and that people would buy it.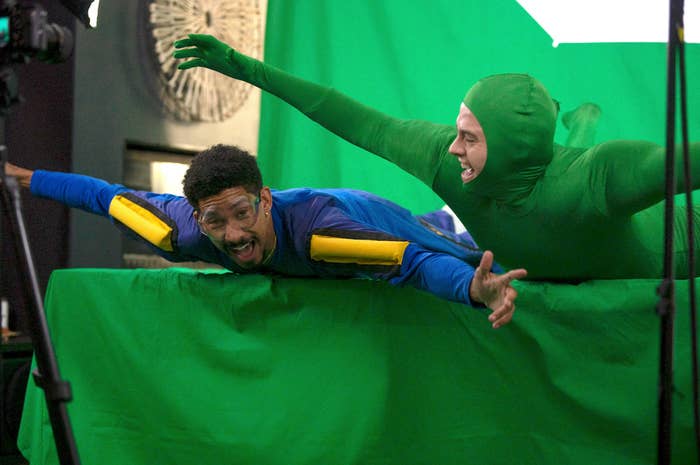 This led to a discussion with my colleagues, who then challenged me to see whether I, a terminally single guy, could get people to believe I had a boyfriend, despite no one ever having met him and him only existing online. Well, here's how it went:

First I had to lay the groundwork by creating a fake boyfriend profile. I chose Instagram as my weapon of choice because it's massive, most of my social circle use it, and it's very image-oriented.
Next, Andrew needed a profile picture, and I thought it would be extra fun to make it a picture of me and see if anyone clocked it! (No one did).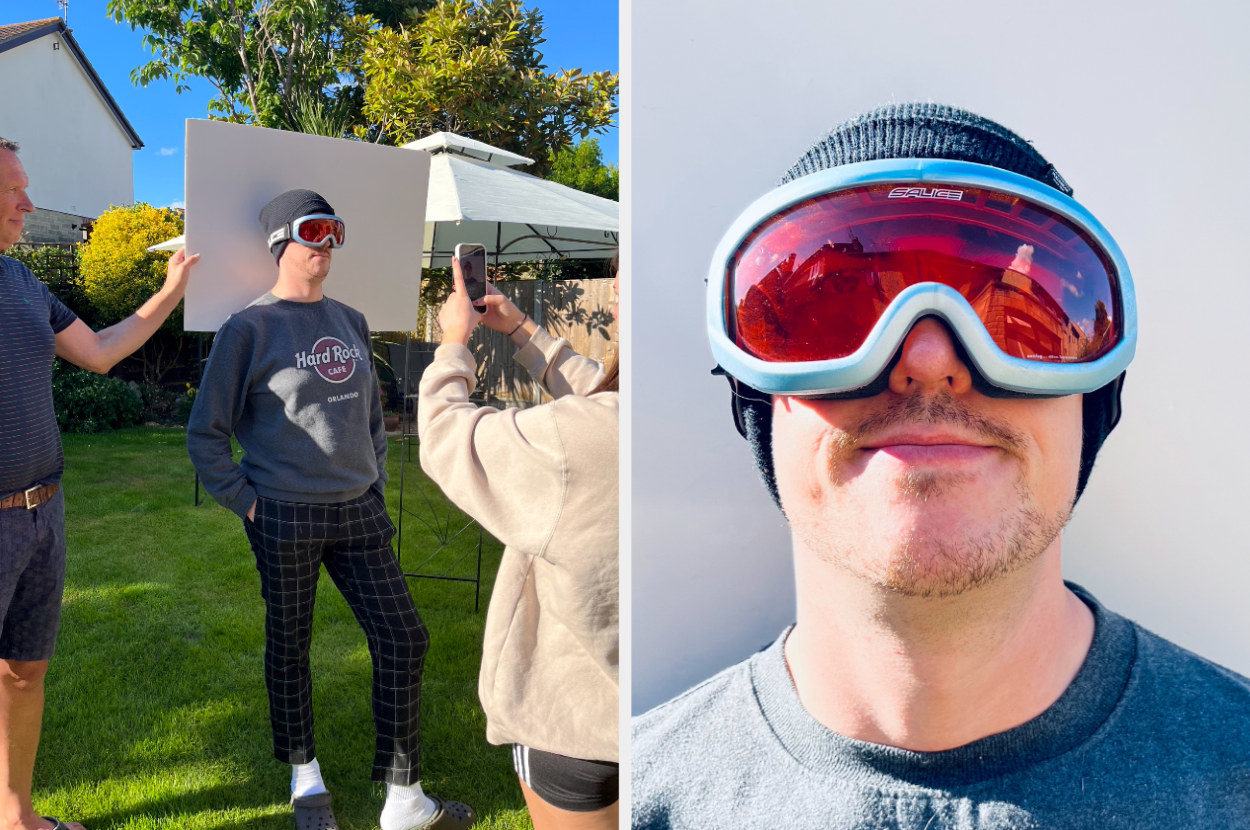 Creating the profile was easy – I just added it to my existing account. I Photoshopped the PP a bit, *procured* Andrew some followers, followed a bunch of people, and then posted a load of random shit from camera reel to his profile before making it private. After that, I was ready to roll!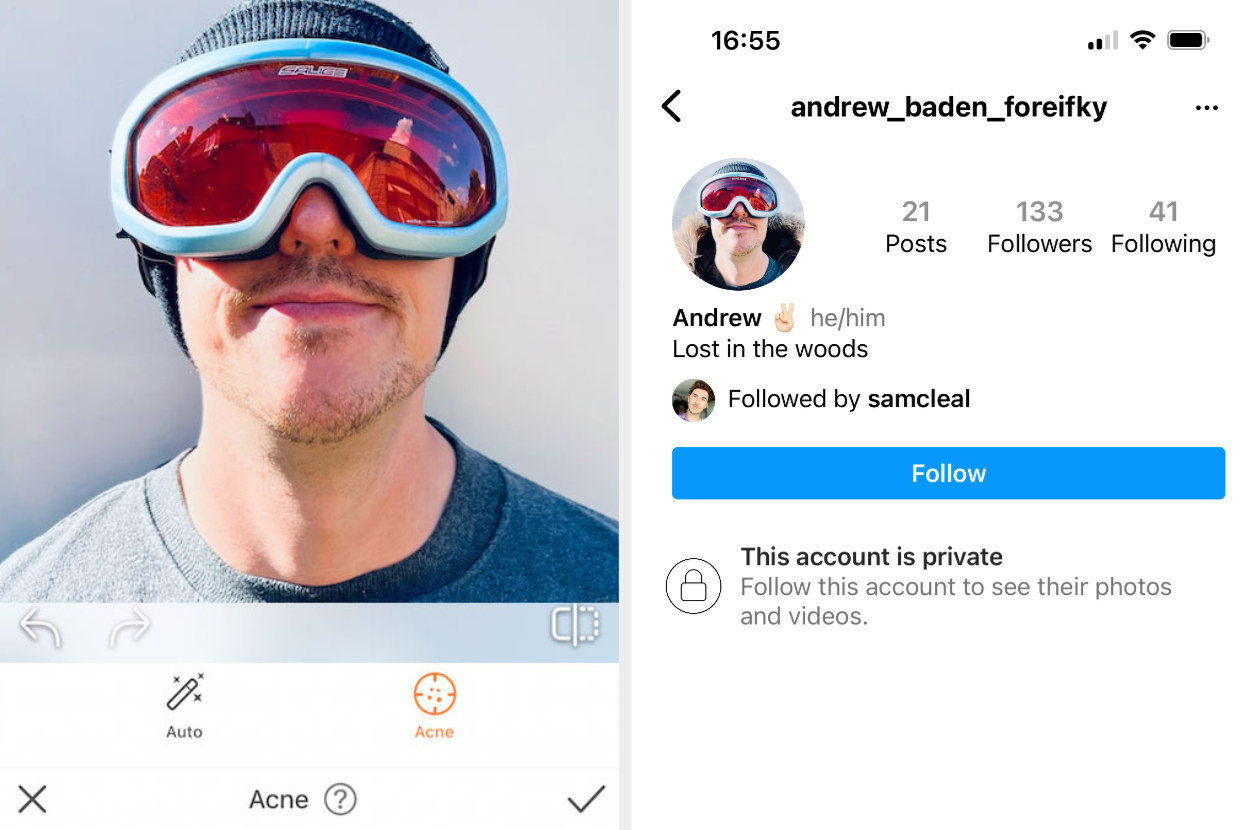 I'd recently been to Greece IRL, so I thought it would be a good story if I met Andrew on my trip. I actually took a picture with the guy sitting next to me on the plane, and decided this was a good pic to use for the big reveal. I Photoshopped it to make us look closer, and gave it a little narrative as to why he wasn't posing with me.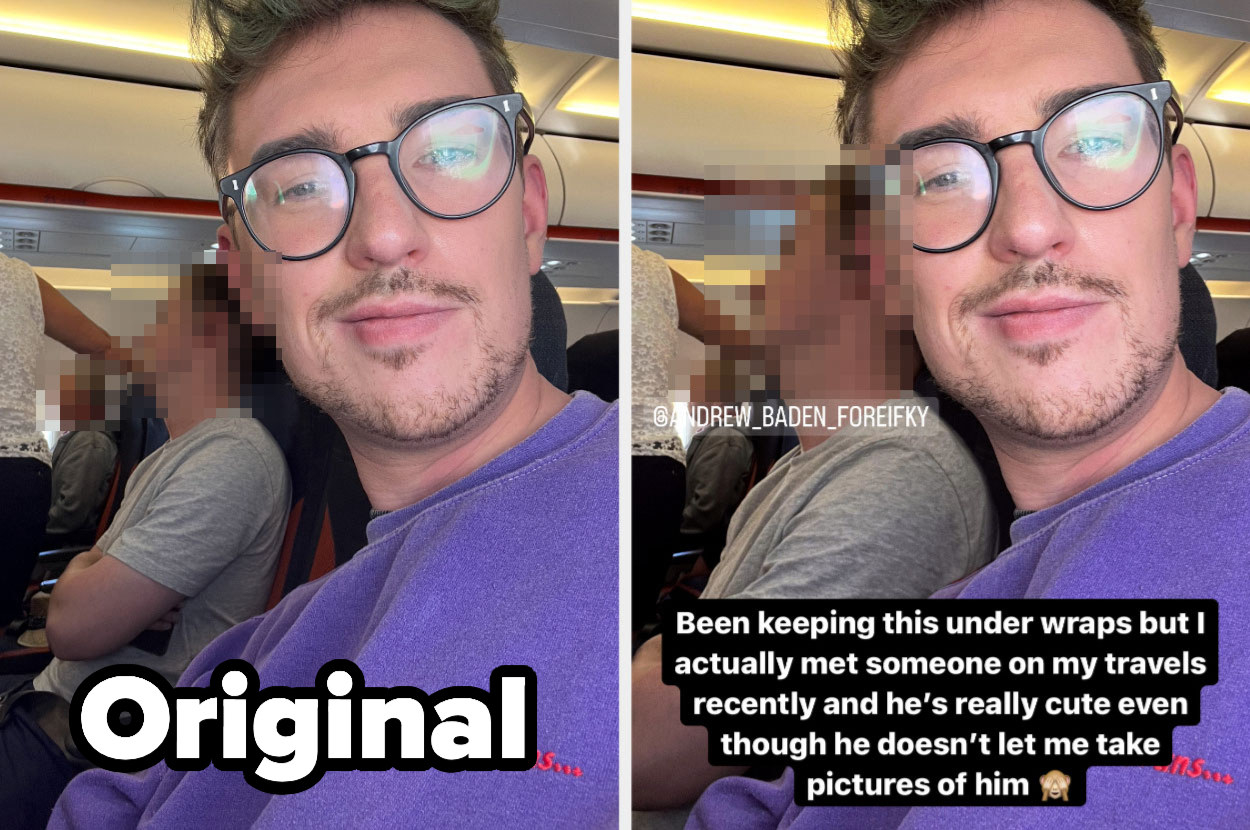 As soon as I posted this, a FLURRY of messages came in, and that's when I started to feel ~really~ bad.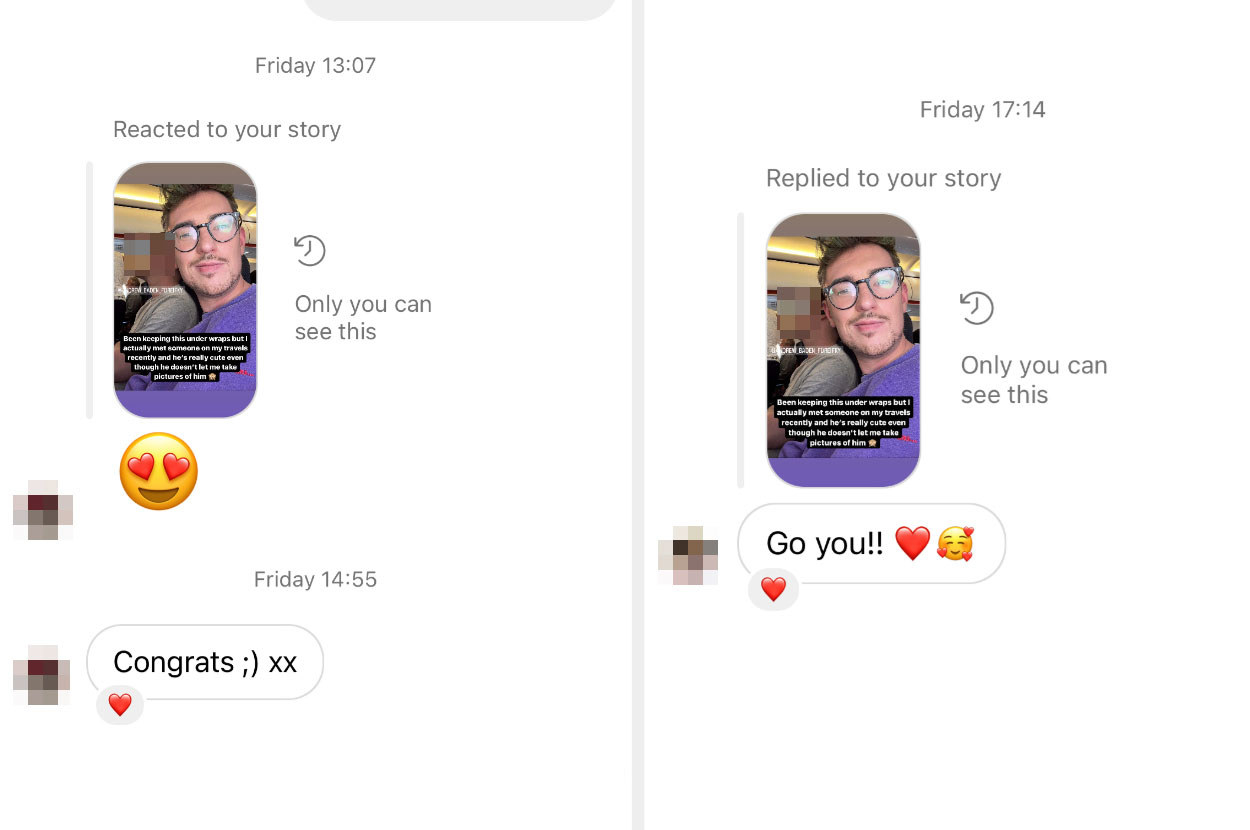 Like, terrible.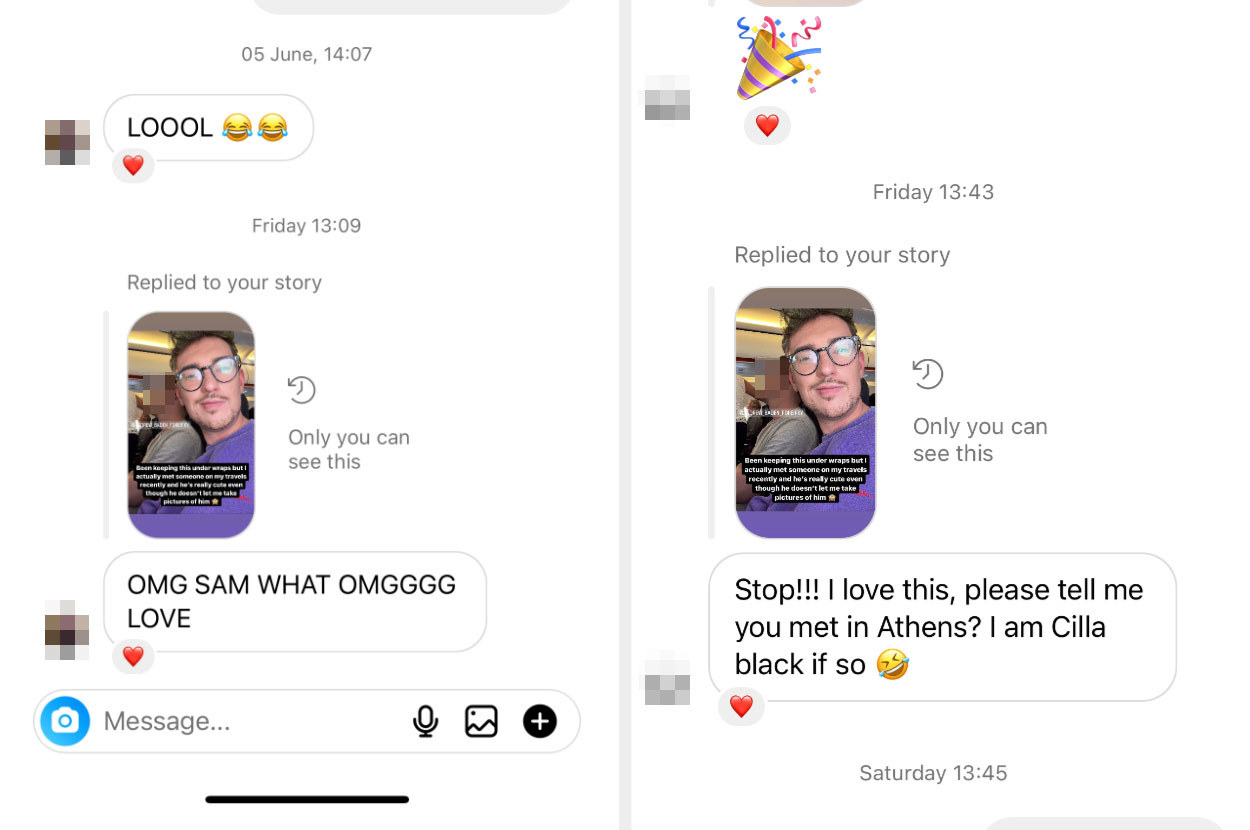 Like, this is actual footage of me any time someone messaged me something lovely.
Of course, some people were harder to convince.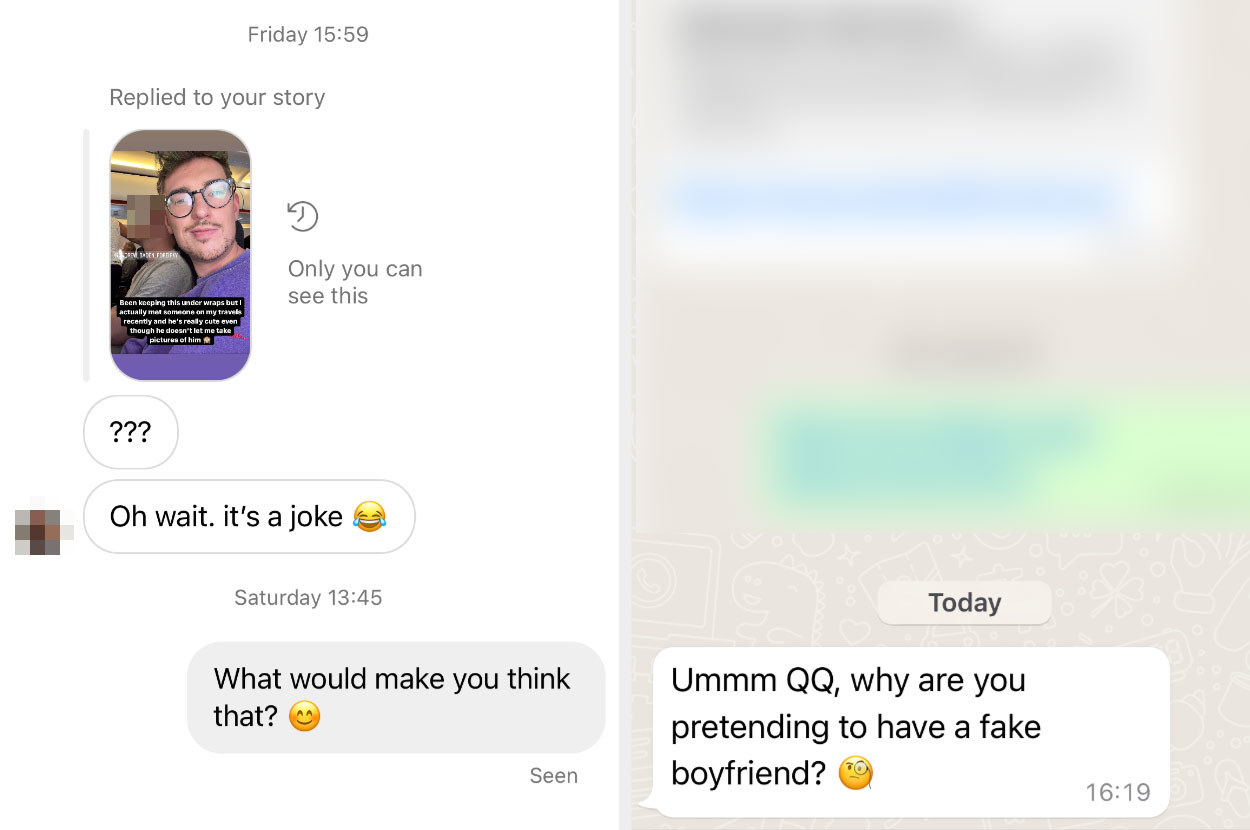 So I had Andrew post this picture of me I took on a timer at the airport to his story, and I reposted it.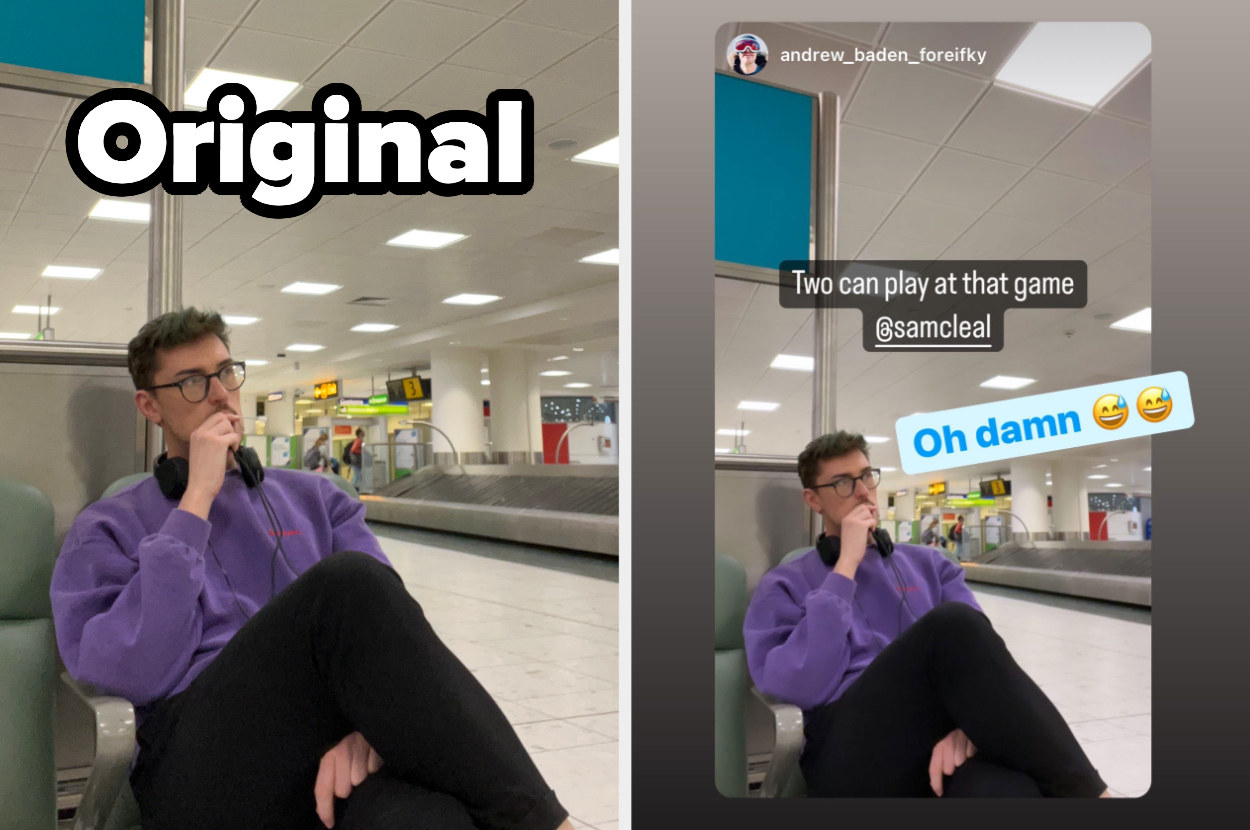 I also tweeted out this, which made me feel so much worse because the responses were so nice!

Andrew started to get follower requests, and I continued to get messages and questions, in particular from my closest friends who were curious about the new man in my life. I didn't like lying to them, so I sort of brushed off any enquiries, which felt really phony of me.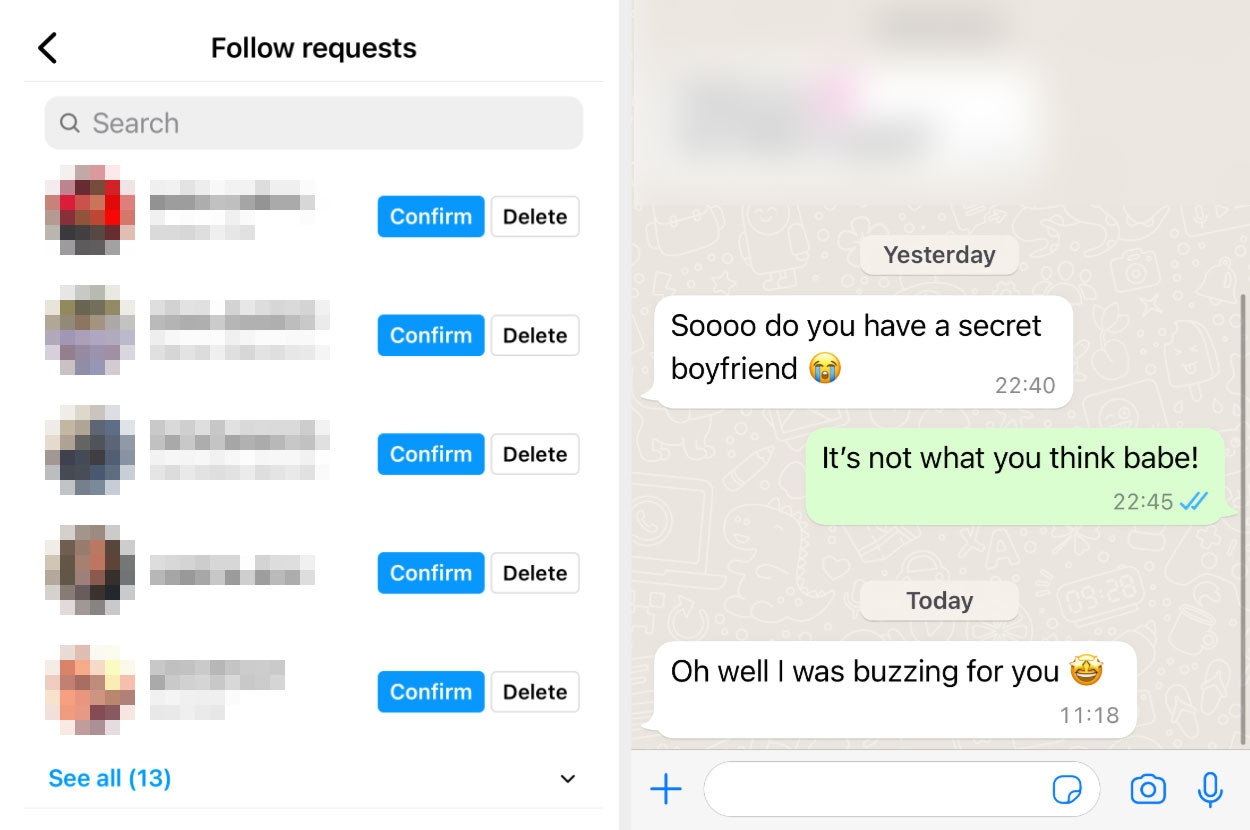 Having a fake boyfriend also started to interfere with my own love life, and guys who I'd been messaging before "going official" with Andrew were somewhat confused.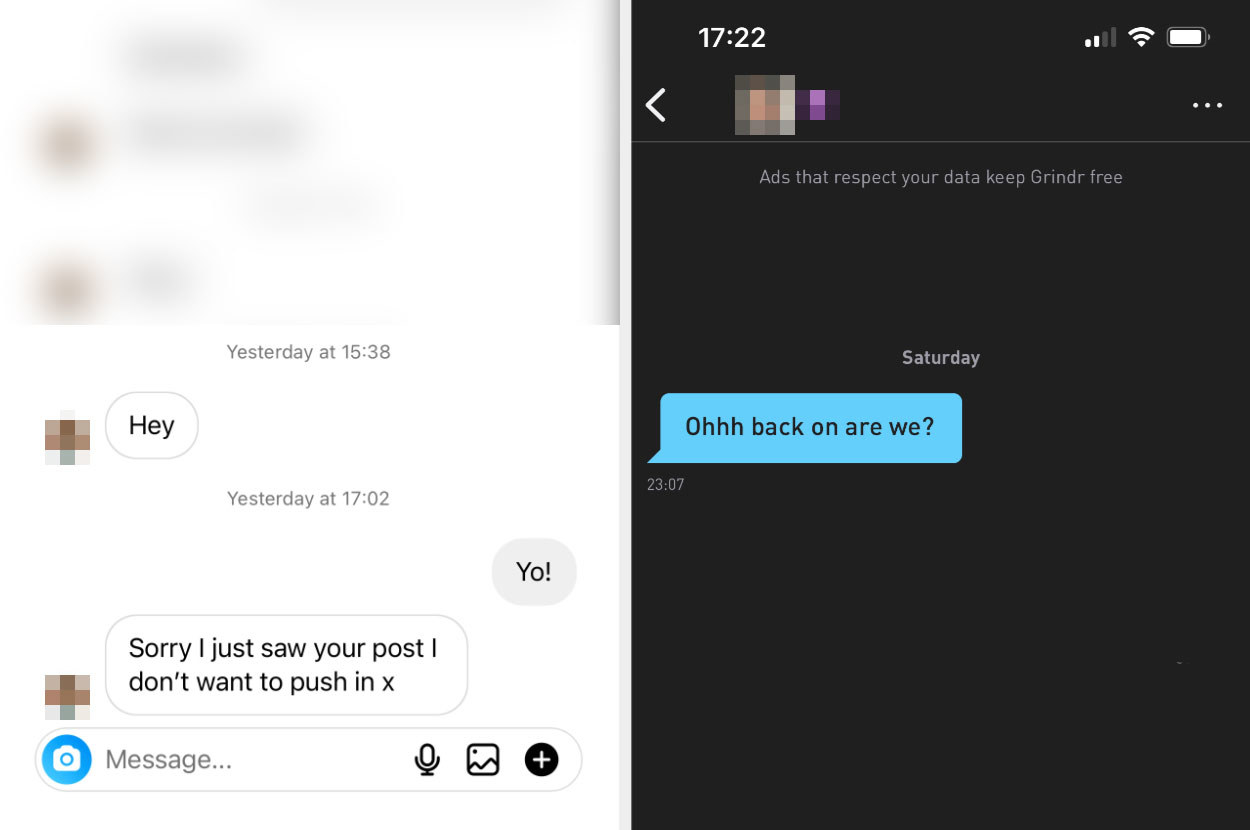 Nevertheless, I soldiered on and continued "dating" Andrew; we even went bouldering together!
At work, a couple of my colleagues asked me about this new guy I was seeing, and both times the convo was incredibly awkward! Eventually, two of my best friends messaged me asking to know exactly what was going on, and I took it as a sign to stop.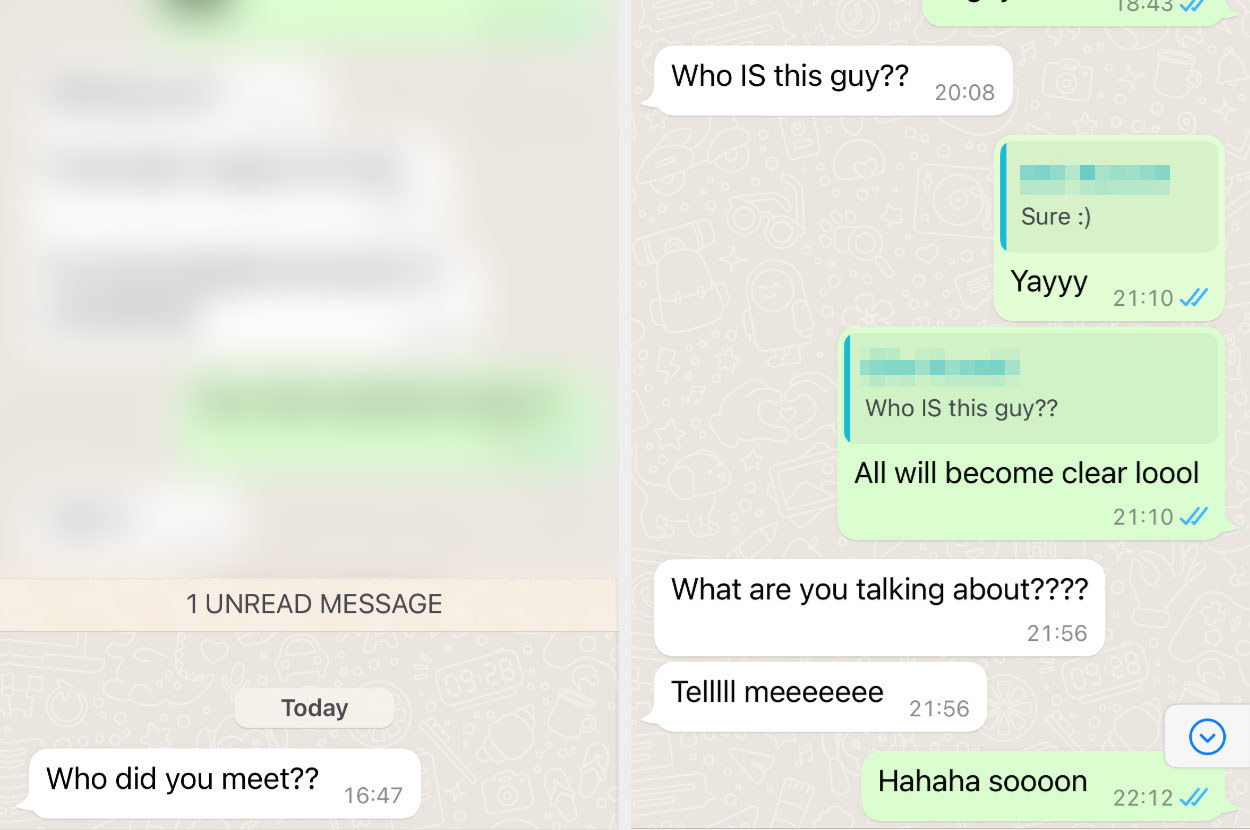 So, as I'm writing this, I'm still technically in a relationship with Andrew Baden-Foreifky, but I'll soon be sharing this post as a way of outing myself as "unattached". It was actually very easy to make people believe I had a boyfriend for one very good reason – why would they NOT believe me?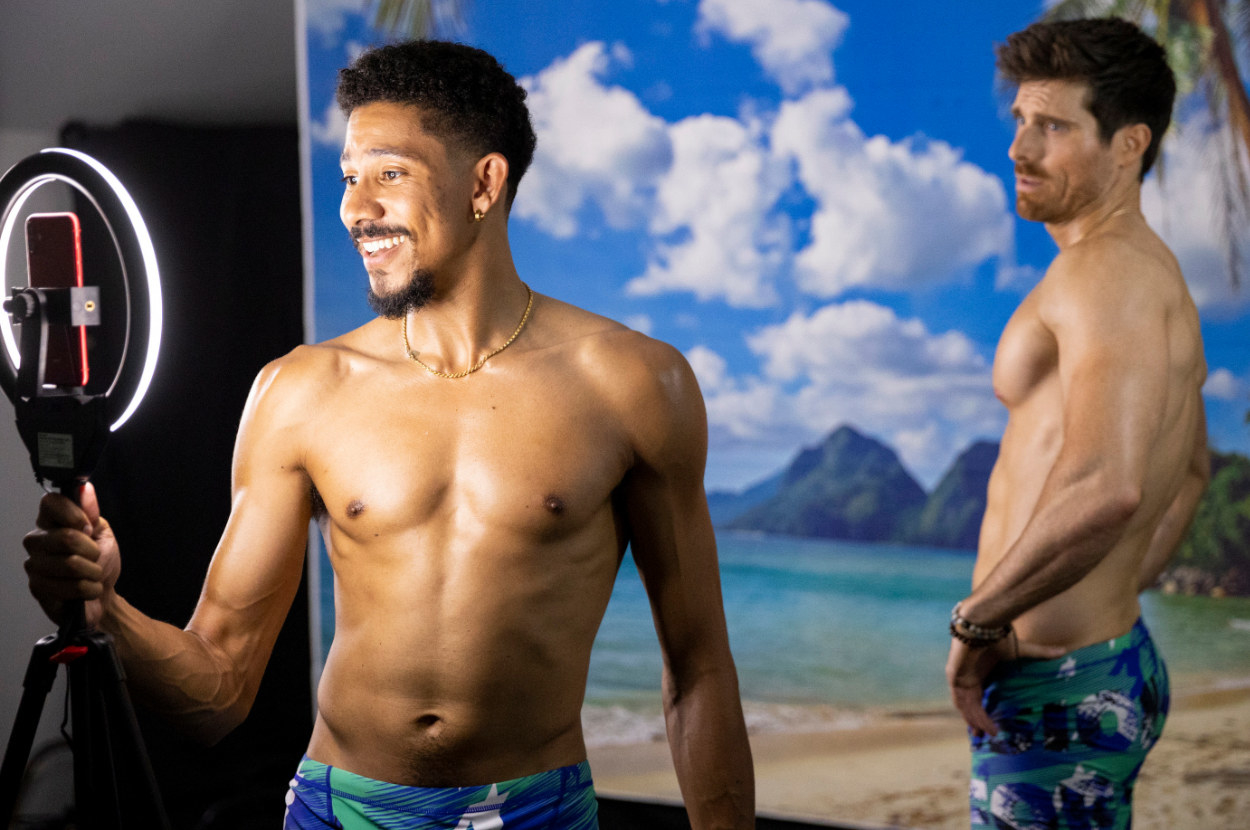 I've also realised I'm somewhat unhappy with the extent to which I showcase my life on social media. I'm always updating my story with random things, so it was all too easy for my friends to believe that my fake relationship was real. In truth, I'd prefer to share details of my private life with people in person, and living this out on social media felt kind of gross.
To anyone who's feeling mugged off by me right now, I am truly sorry. The biggest thing I learned is that I don't like deceiving people one little bit, especially when they're being so nice to me.
Of course some people either knew I was lying, thought I was joking around with a friend, or didn't care. In that respect, I guess I needed to keep going with my fake relationship to convince 100% of the people in my life that Andrew and I were actually a couple. I just couldn't do it though – one week of catfishing people was more than enough!
So there you have it! My Fake Boyfriend kind of makes it look difficult, but in truth, it's easy to convince people you're in a relationship if you have a realistic-looking fake profile and some convincing photos and videos to hand. Is it worth lying about these things though? HELL. NO.
Are you ready to see how the pros do it?! You can watch My Fake Boyfriend on Prime Video in the UK now. Check out the trailer below, and FYI, if you're in the US, it's out on 17 June!