So to celebrate the movie's release, I sat down with some of the cast – Max Harwood (Jamie New), Lauren Patel (Pritti Pasha), and Richard E. Grant (Hugo Battersby/Loco Chanelle) – as well as director Jonathan Butterell to talk about the making of the movie. Here's what I found out:
1.
Richard E. Grant hadn't seen the musical before starring in the movie.
Richard: "[Jonathan] offered me tickets to go and see it, and I resisted because I knew if I saw the person playing Hugo in the theatre, I would never have had the courage to go and do it myself. I would have constantly thought, they should've got that guy because he's so much better than me!"
2.
Jonathan Butterell always wanted Richard, Sharon Horgan, and Sarah Lancashire for the parts of Hugo Battersby/Loco Chanelle, Miss Hedge, and Margaret New, respectively.
Jonathan: "I pursued them and begged! Sharon has such wit, charisma, and complexity about her. I wanted to find somebody with those attributes and Sharon was just perfect.
And then Sarah was the most perfect piece of casting for me because Sarah does small like nobody else does small. I just knew she understood that mother and the community she comes from.

When I met Richard he said to me, 'why me?' Which is a great question from an actor to a director. I said, for one very simple reason – 'Richard, you have sad eyes. I feel inherently you can play a drag queen, but it's your eyes I'm casting.' Hugo is such a complex man; he's a man who's given up in many ways. He's lived through a very tragic story, so what was important to me was he that told the story of that generation. And I could think of no one better to play that role."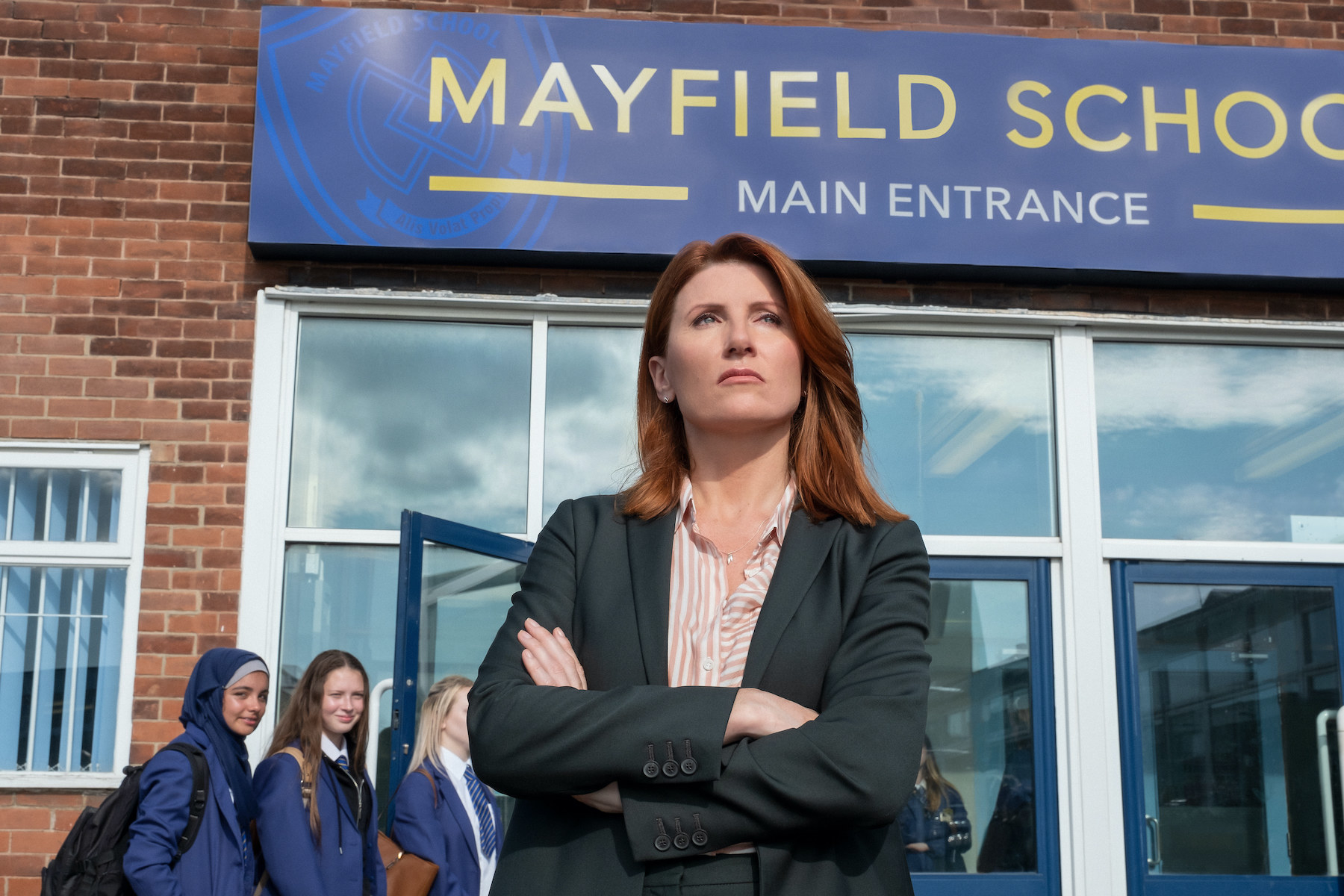 3.
Jonathan and his team met about three thousand young people for the roles of Jamie New and his best friend Pritti Pasha.
Jonathan: "It was a very long process. I wanted it to be open to anybody – experience or no experience. In particular, we looked at young people in South Yorkshire because I wanted the film to reflect the community it depicts.
Finding our Jamie was a task because it had to be somebody who's comfortable with being very effeminate, comfortable with drag, can act, sing, and dance. We found Max (Harwood) via a social media callout; there was something magical about him! Once we met him, we knew we'd found our Jamie!
I also remember Lauren (Patel) turning up on a wet Saturday afternoon with her anorak on and her little backpack, and saying so quietly, 'Hi, I'm Lauren'. She kind of broke my heart in that moment! Again, we sat down and read, and at that moment, out of nowhere, we had Pritti Pasha."
4.
Everybody's Talking About Jamie is Lauren Patel and Max Harwood's first film ever!
Lauren: "We both leaned on each other a lot! It was nice having somebody besides me who was going through the same thing. We would often just go, 'this is all a bit mad, isn't it?' Max was so lovely, and he's so fantastic in this film. I could sing his praises all day!"
5.
Max felt that it was in the makeup chair he fully became Jamie.
Max: "We decided that it was fine if Jamie wears makeup to school and that's part of the story. For me, I'm 23, and I have quite a thick grow-out. I shave every day, but Jamie's 16 and very clean-cut. So a huge part of getting into character became sitting in that chair in the morning and letting makeup do their thing!"
6.
He also bleached his hair for the role.
Max: "I didn't bleach it before I got the role, and it was never really a conversation that was had when I was auditioning. I don't think they were looking for Jamie, they were looking for someone to play Jamie. Obviously, the blonde hair is super iconic, so it was never really a question of whether I was down for it or not – I was going to be feeling my Draco Malfoy fantasy!"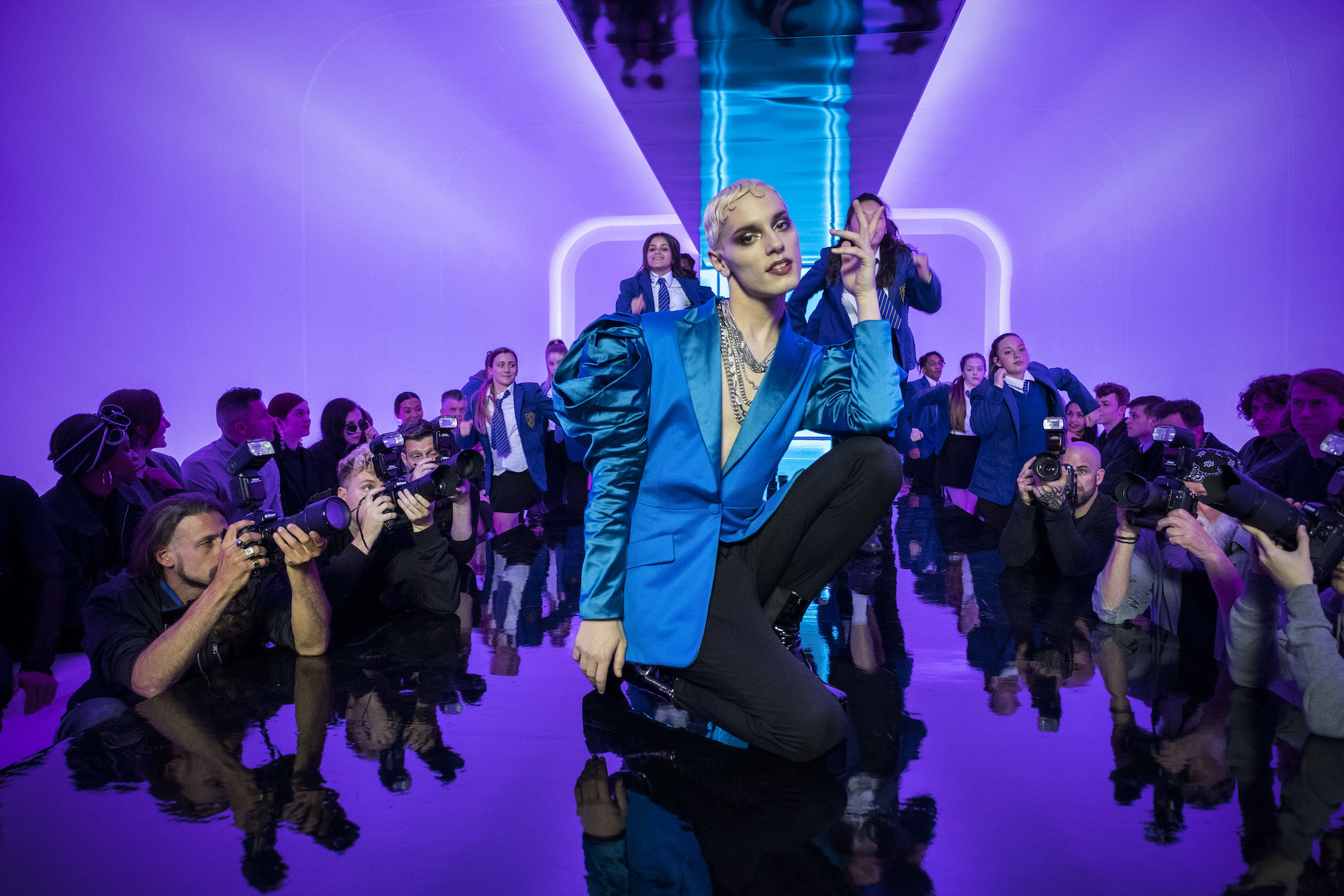 7.
Lauren kept a notebook all about Pritti to help her get into character.
Lauren: "I wrote down little things like which bands she would listen to; I keep them in a little notebook just for me!"
8.
And her very first day on set was a scene with Richard!
Lauren: "I was so nervous! It's my first film, I'm going on set with Richard E. Grant on my first day! But as soon as I got there, he wasn't Richard E. Grant, he was just Richard. He was so nice and so chilled and so professional. He was like a normal guy, and then the cameras would turn on and he would do some incredible acting!"
9.
Richard felt the most relatable part of his character was his age, and the point he was at in his life.
Richard: "I could relate to Hugo in the sense that he's had success and is being 'resurrected' as it were. I've certainly experienced years or months where you feel like your career is going nowhere. I think that's typical of anyone in any sort of Arts career.
But you never know what's around the corner! If you told me five years ago I would be Oscar-nominated for a tiny independent movie with Melissa McCarthy, I would've said 'are you completely insane? That's never going to happen to me!' So it feels like a bonus that all of this has happened."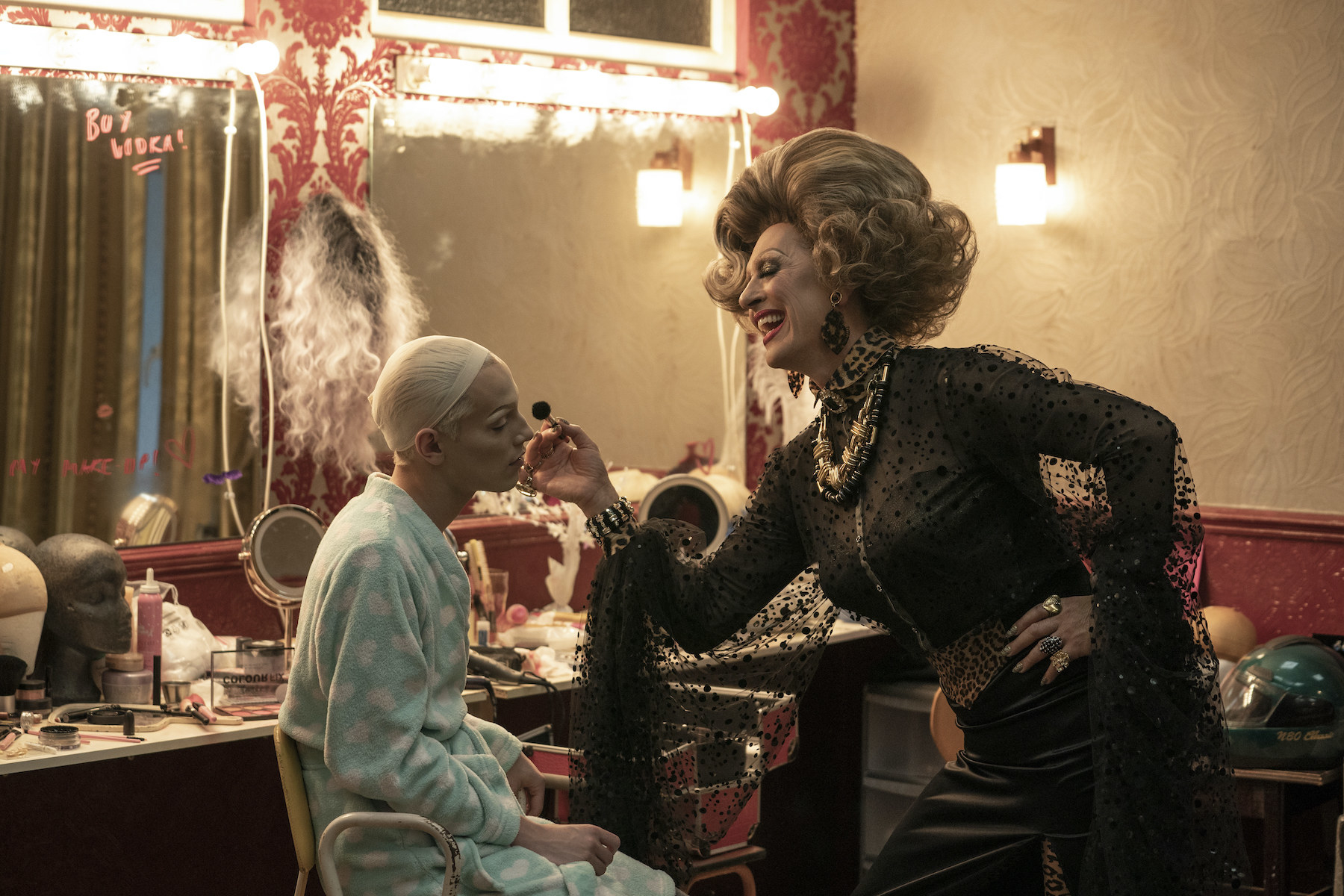 10.
All of the cast did their own singing – except for some of Hugo's song "This Was Me", which was sung in part by Holly Johnson of Frankie Goes to Hollywood!
Jonathan: "Every one of the cast did their own singing, and then in 'This Was Me', we transition into the past and Holly takes over singing from Richard. I wanted the song to reflect a voice of the time, and Holly was there at that time in all his gloriousness! Holly has a story of his own very close to Hugo's, so to have him sing that particular song was amazing."
11.
Max's favourite song to sing is "Wall in My Head".
Max: "[I love it] because it's so lovely to sing! In the final cut I also loved 'Spotlight', cos Lauren is killer and it's such a cute moment, and 'He's My Boy'. I think that's such a stellar cinematic moment from Sarah – vocals *tick*, acting *tick*, cinematography *tick*."
12.
Margaret's song, "If I Met Myself Again" – in which she contemplates what she would do if she could live her life all over again – was eventually cut from the film, despite being recorded.
Jonathan: "We'd already told that bit of Margaret's story in Sarah's performance, and it didn't need telling again in musical form. Also, the song that does arrive for Margaret – "He's My Boy" – felt like the right moment for her to suddenly sing."
13.
The movie was made by Sheffield-based production company Warp Films – the team behind Four Lions, Submarine, and the This is England TV series.
Jonathan: "During our Sheffield run, they came to see the show and simply said we'd love to make a film out of this!"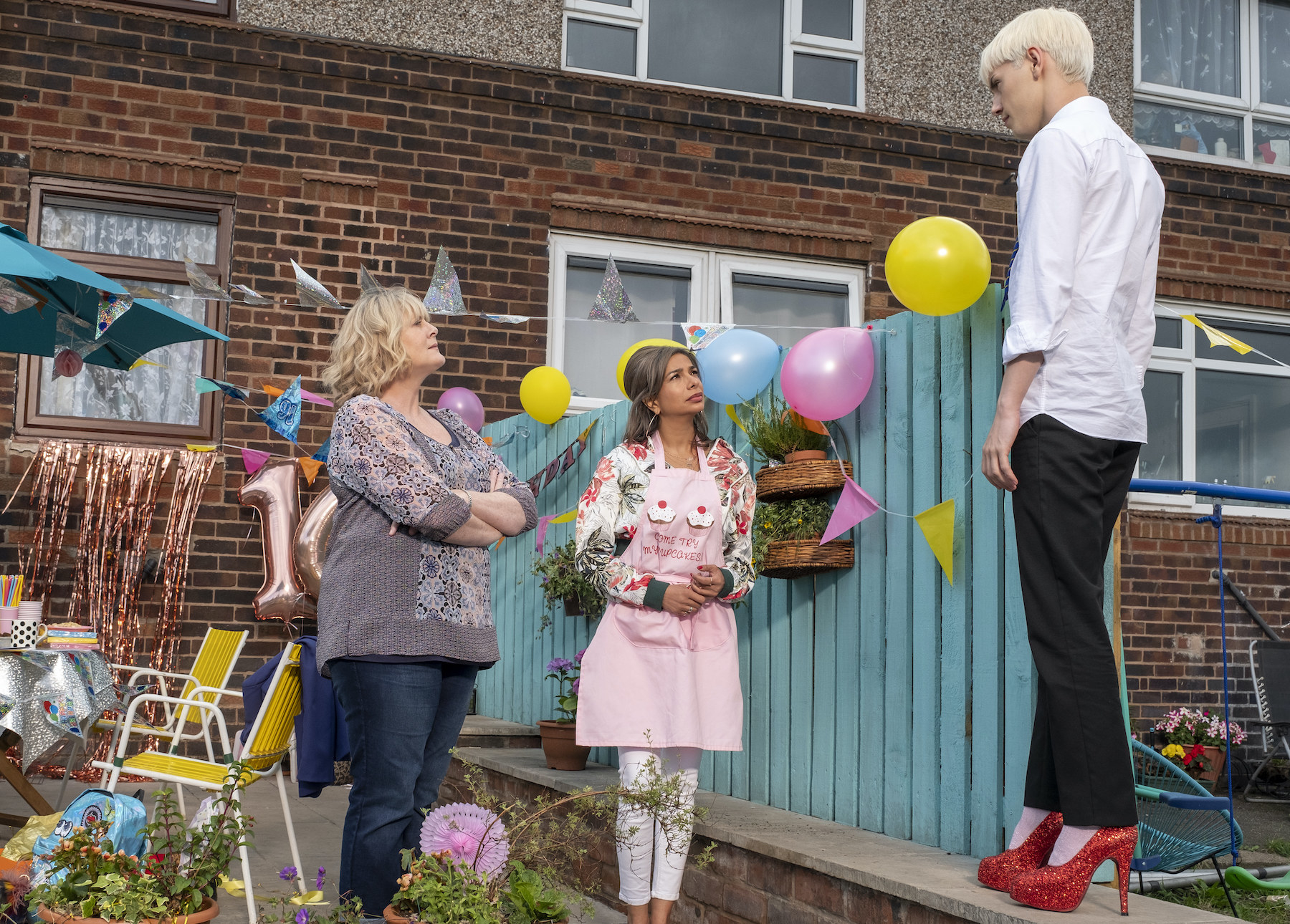 14.
The writer of the stage show, Tom MacRae, didn't pen Jamie for the stage but as a screenplay.
Jonathan: "I said to Tom at the very beginning – 'don't write a play, write a screenplay and we'll adapt it'. It made sense because Tom's a screenwriter who hadn't made any theatre before. So I guess I always saw how the show could shift from theatre to cinema."
15.
There were next to no rehearsals for the main cast before shooting began.
Jonathan: "Because of the availability of actors, I didn't get rehearsal time and I would have to work through scenes on the day with the actors. That was thrilling in many ways because it was new to me. The senior actors have such experience so it was no problem for them, but we always wanted to make sure that Max and Lauren were comfortable too."
16.
The movie was shot in location exclusively in Sheffield and South Yorkshire, where the story is set.
Jonathan: "Jamie lives on a council estate in Sheffield called Parson Cross, and we filmed so much on that estate. We also filmed in a real comprehensive school in Rotherham – Swinton Academy – and for 'Spotlight', we filmed in another school my brother teaches at! I actually went to my brother and said, 'your canteen is perfect, can we use it?'"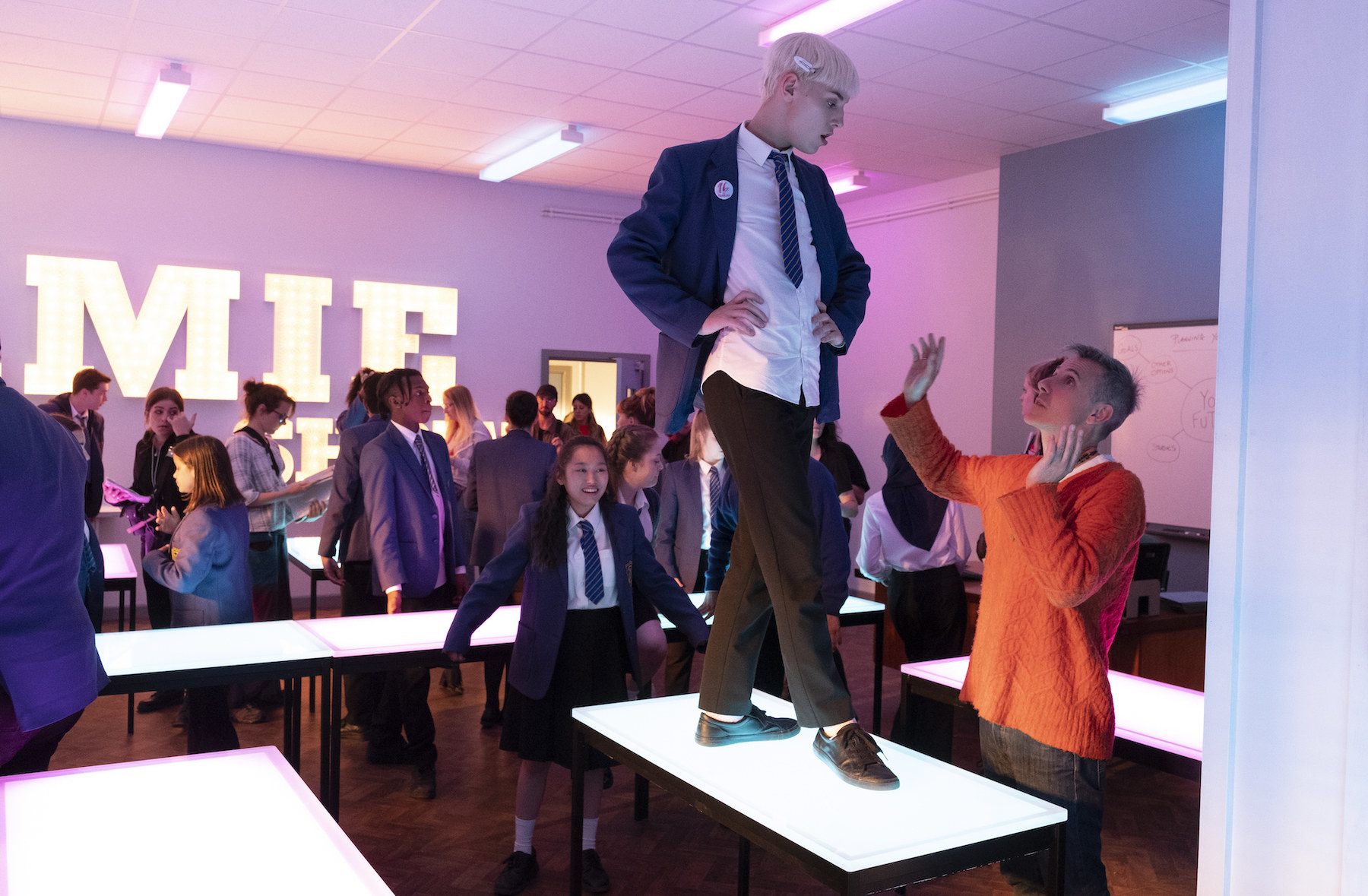 17.
Max trained with a vocal coach from Sheffield in order to perfect the accent.
Max: "Michaela Kennen gave me a grilling in the accent to make sure I was doing it correctly. Hopefully she can vouch that it's decent! I love accents anyway, I just find them so fun!"
18.
Richard's characterisation of Loco Chanelle was based on a real drag queen.
Richard: "Jonathan introduced me to a drag artist named David Hoyle who is around the same age as me. His success was in another decade, so he had all the vulnerability and melancholy of somebody who has had success at an earlier time.
I was with him backstage at his show in Brighton, which was the first time I'd ever seen drag live! I will never forget that. Everything that he gave, I literally sponged up. In conjunction, I watched eleven seasons of RuPaul's Drag Race in three weeks. I totally got the sass and hutzpah required to be backstage and fight your corner as a drag queen – it was the best drag school I could've ever gone to!"
19.
And he tucked during scenes when he was dressed as Loco!
Richard: "Yes. I tucked! Like Ken and Barbie with a plastic hump at the front. I couldn't go to the loo for sixteen hours a day. I also had to sip through a straw so I didn't mess up my lip liner. I would also sit down wherever possible because wearing tights and spanx, being tucked, and adding heels and a wig that made me about 6'8 into the equation, I thought, 'you've got to pace yourself here, boy. I mean girl!'"
20.
Richard also met the real life Jamie – who inspired the story – which was quite an emotional moment for him.
Richard: I met Jamie on a day when I was in drag. Having seen the documentary about him, the first thing I asked him was, given the success of the show and now this film, had he reconciled with his estranged father? He said no, and he saw no possibility of that.
I was incredibly moved by that because I find heartbreaking that a father could not embrace someone as instantly loveable as he is. The difference between Jamie and Max – the latter of which has grown up in an environment where both his parents support what he wants to do – is palpable."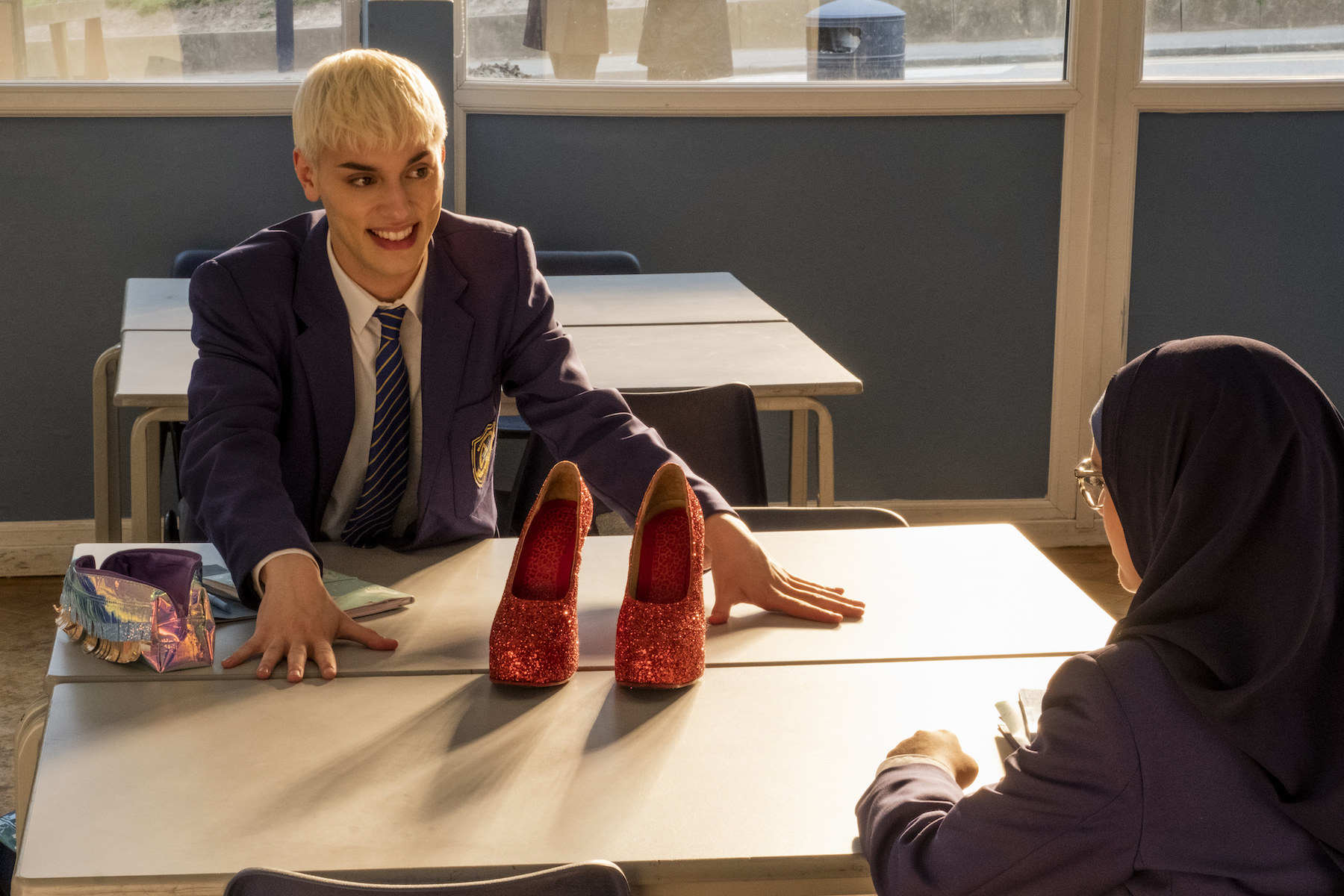 21.
Drag performer Son Of A Tutu improvised the line "shape shade", and it made it into the movie!
Max: I remember Tutu (who plays Sandra Bollock) saying 'shape shade' after Anna (who plays Tray Sophisticay) says 'round is a shape.' Everybody was like, 'this is gonna be iconic', and it makes me laugh every time I think about it!"
22.
And finally, drag queen royalty including Detox and Jujubee have been in touch with Max about the movie.
Max: "Actually, lots of Drag Race queens have been in touch! Detox, who was one of the first drag queens I ever saw live at Heaven when I was 18, reached out to me; Jujubee as well – a lot of those girls are really excited for the film."