Derry Girls has returned for a third and final season and I am over the moon that this brilliant show it back!
I think I speak for many when I say we're sad to see this show end, but before we head back to Northern Ireland for one last hurrah, allow us to recap for you the most ~cracker~ moments from last two seasons!
1.
When Orla wanted to do her book report on Erin's diary.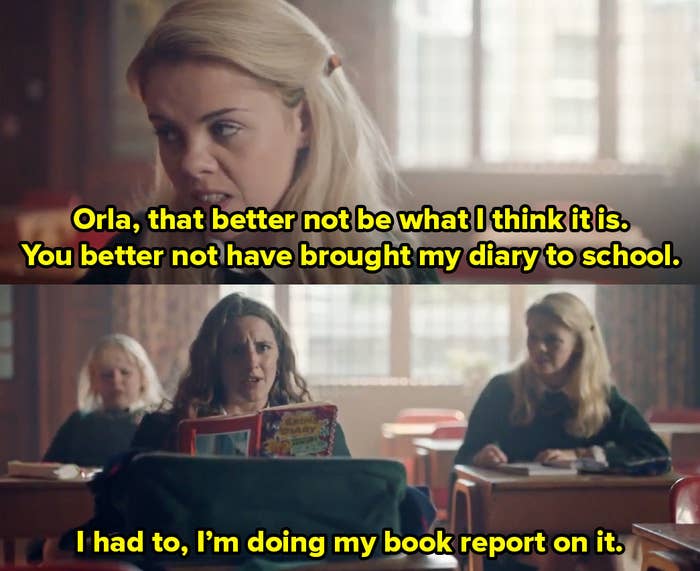 2.
Every time Colm bored his family to tears.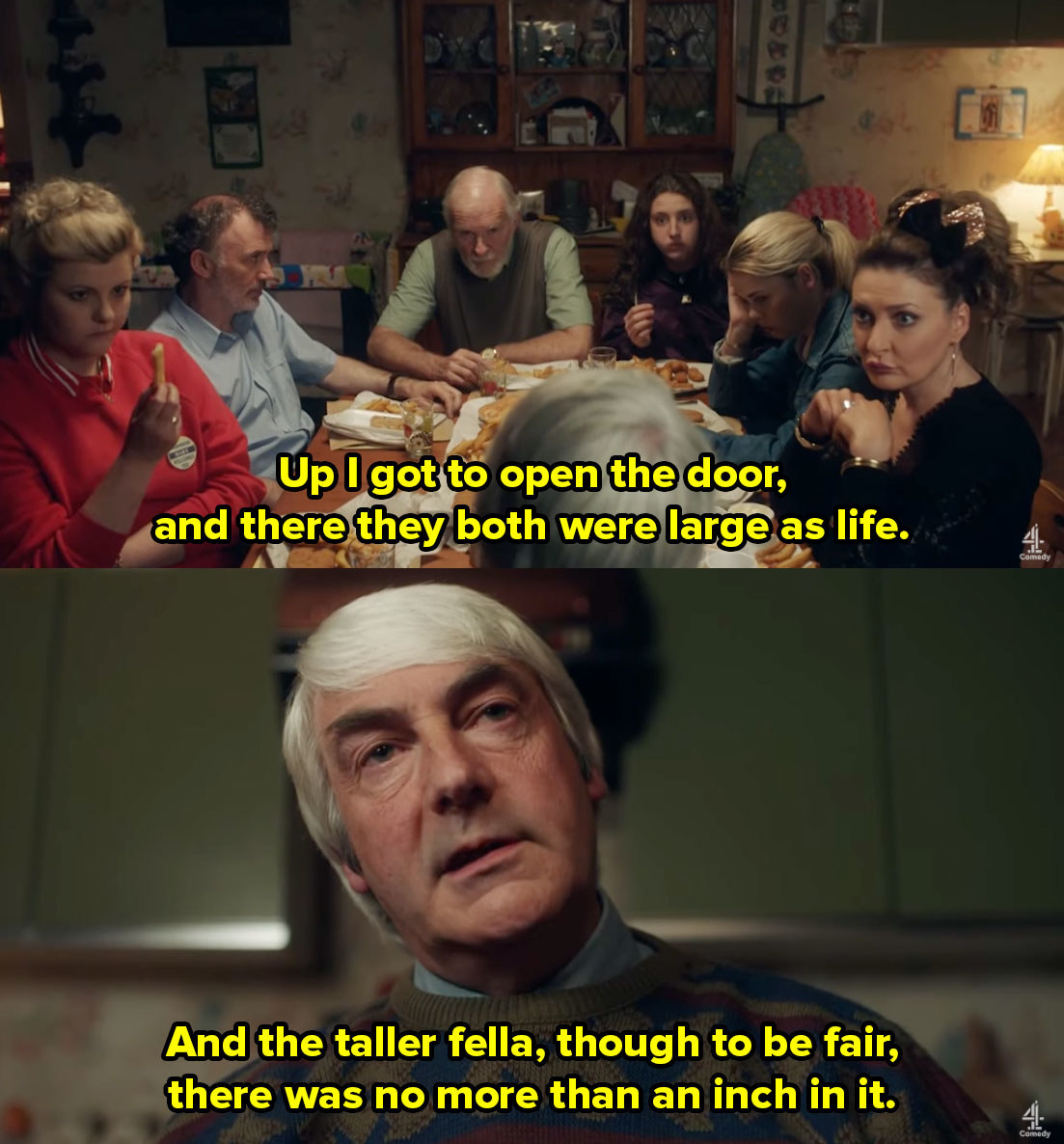 3.
When James found out about his mum's attempt to abort him.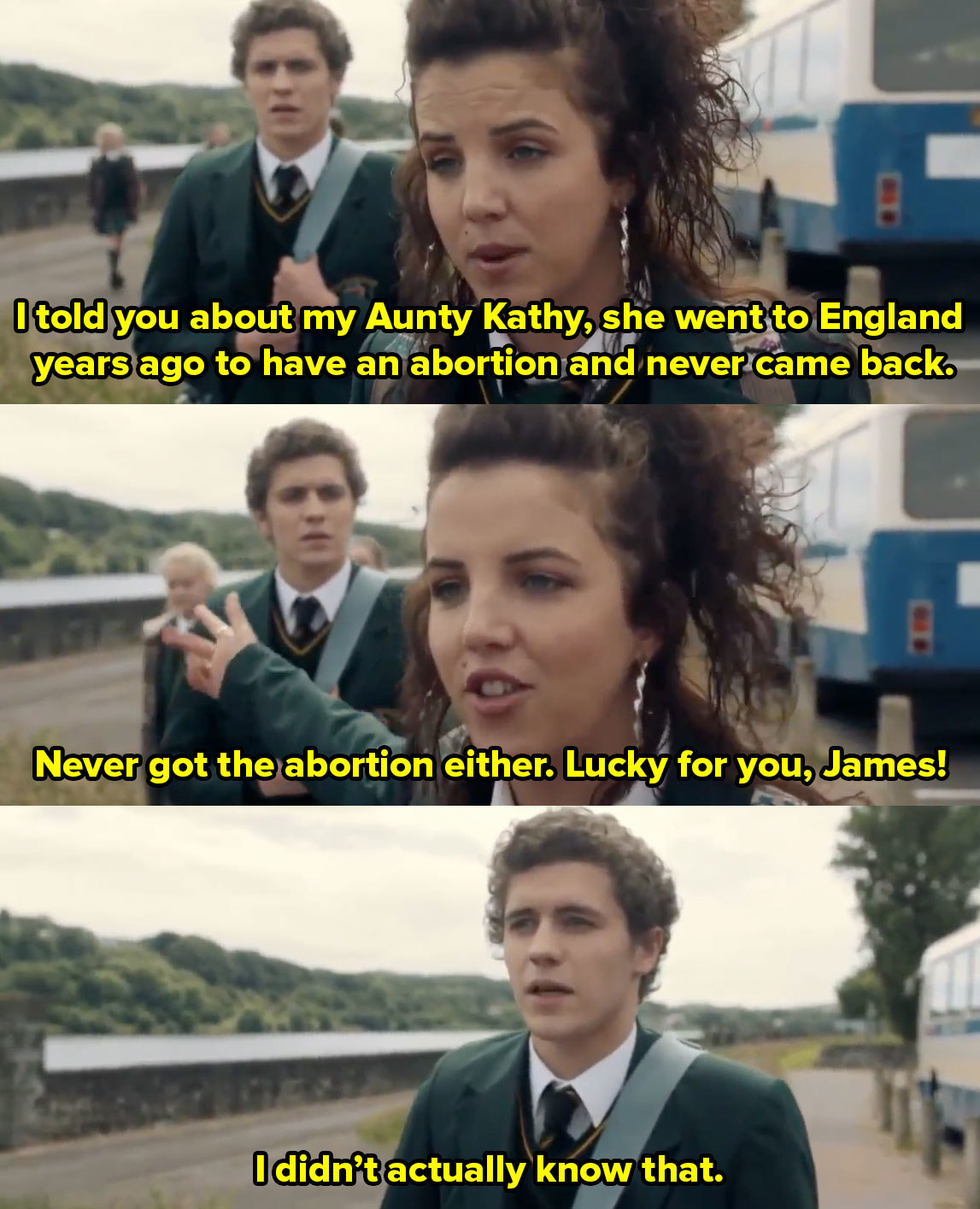 4.
When the gang had to stop tracking down Erin's exchange student frenemy Katya so that they could all dance to Whigfield's "Saturday Night".
5.
When Jenny put Michelle in her place regarding her "bullying" of the first years.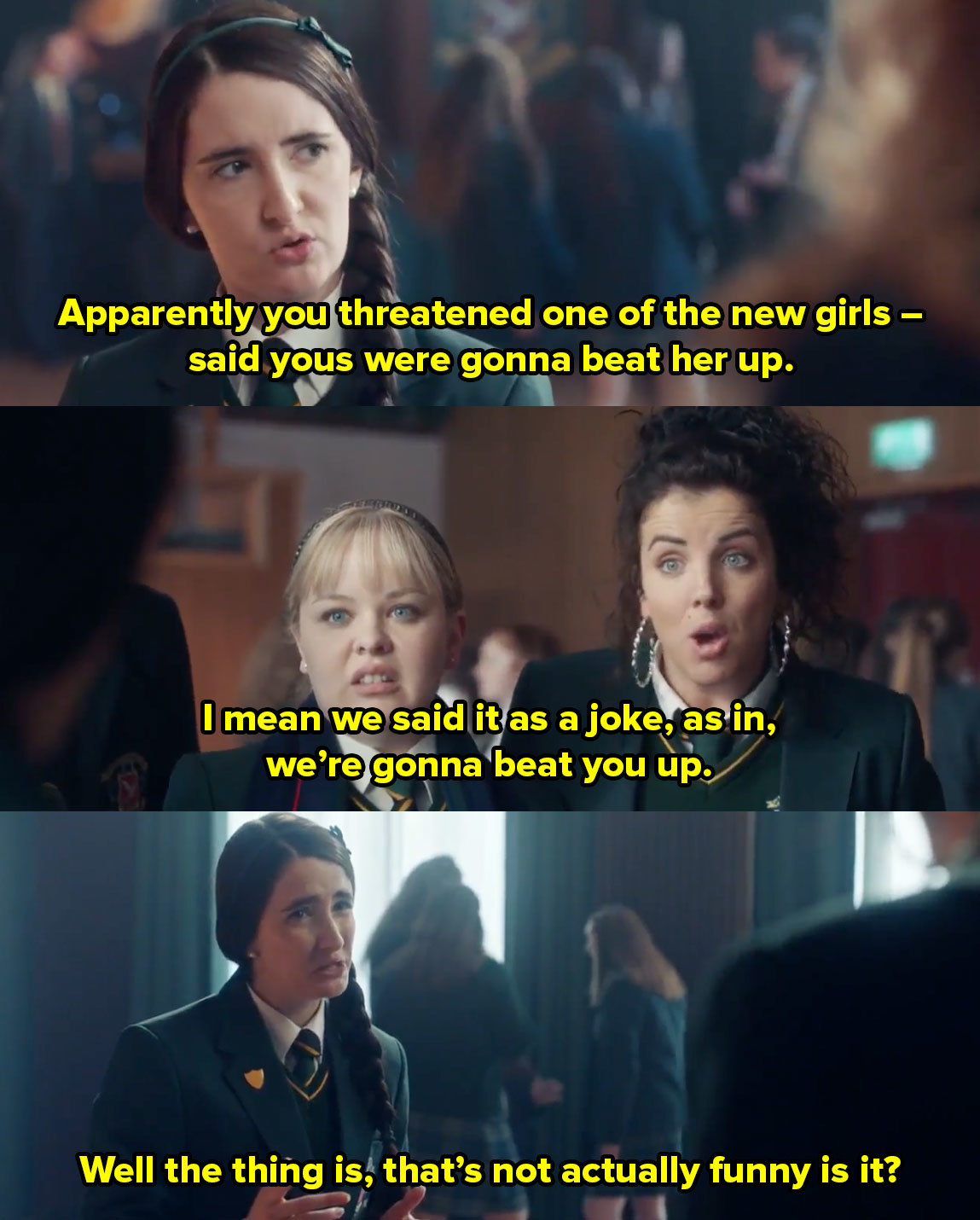 6.
Every time Michelle was mean to James.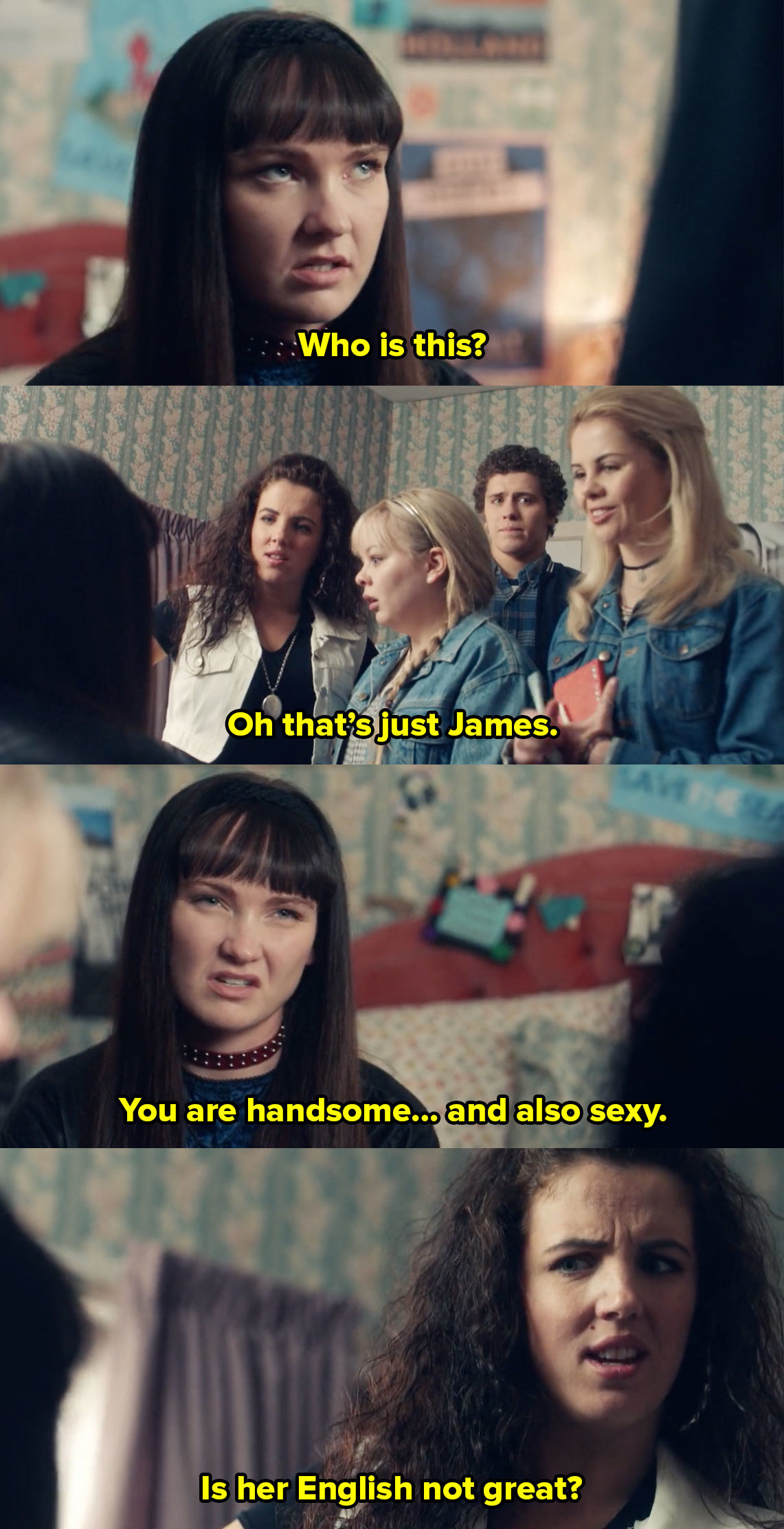 7.
And all the times he got called the "wee English fella"...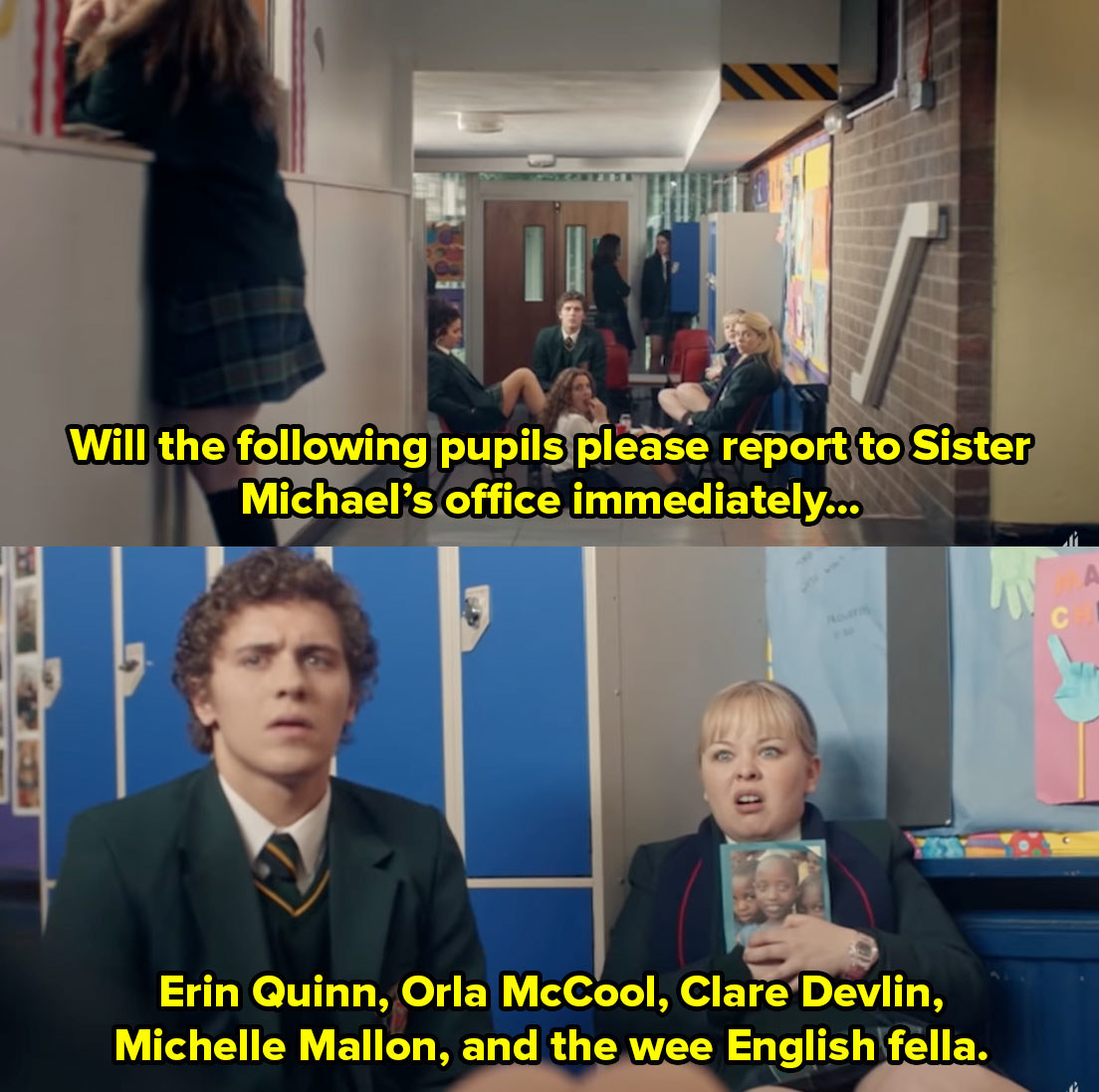 8.
...or is collectively referred to as a girl.
9.
When Aunt Sarah's grief for the family dog wasn't quite as touching as it could've been.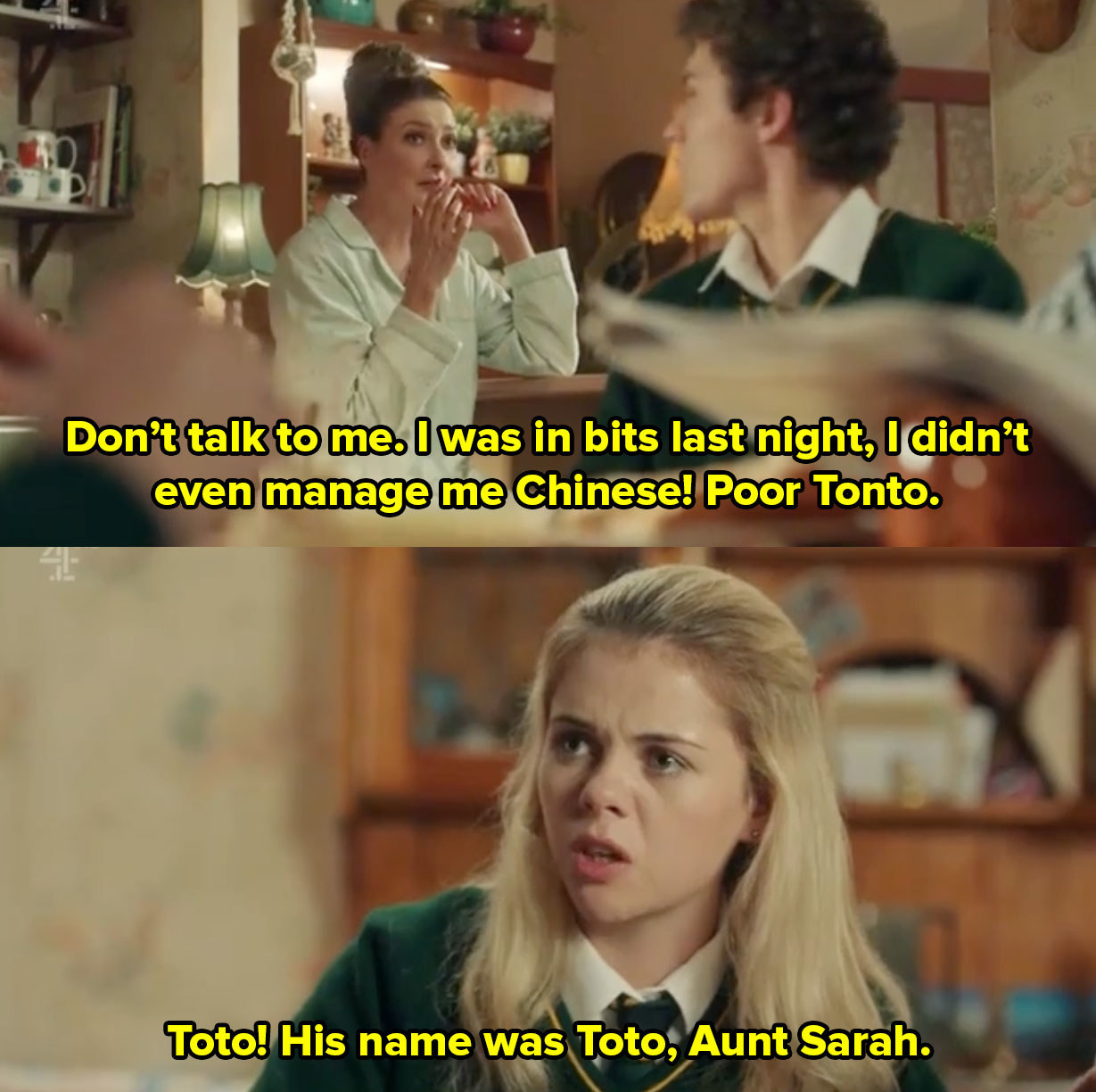 10.
When Mary told Maeve — her dad's new girlfriend — that she wouldn't replace her mum.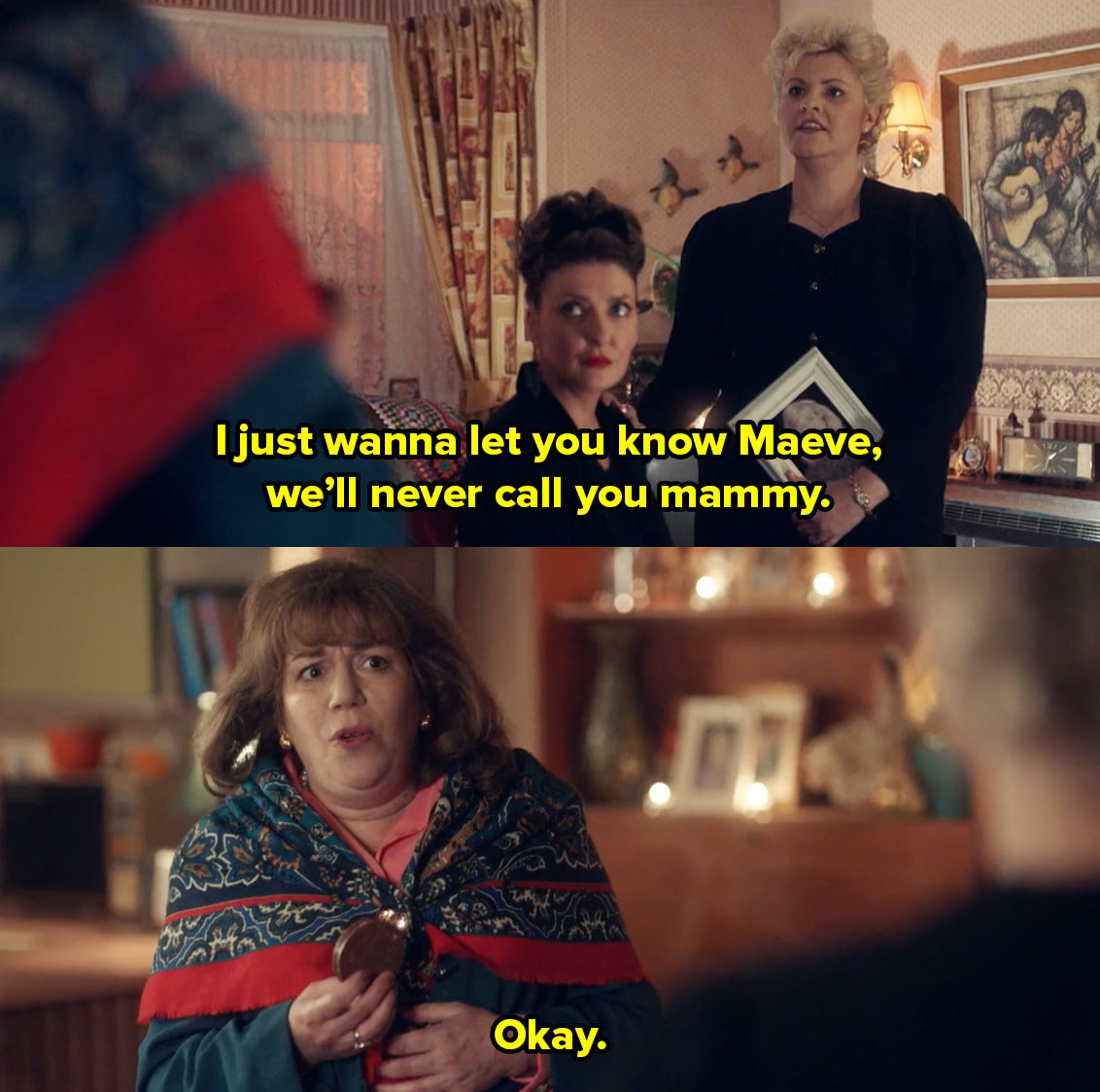 11.
Every time Jenny sang her heart out in assembly (especially her "Monday Morning" song, which I still think about today).
12.
The time they were all escaping Derry and Erin though the big clock was a bomb.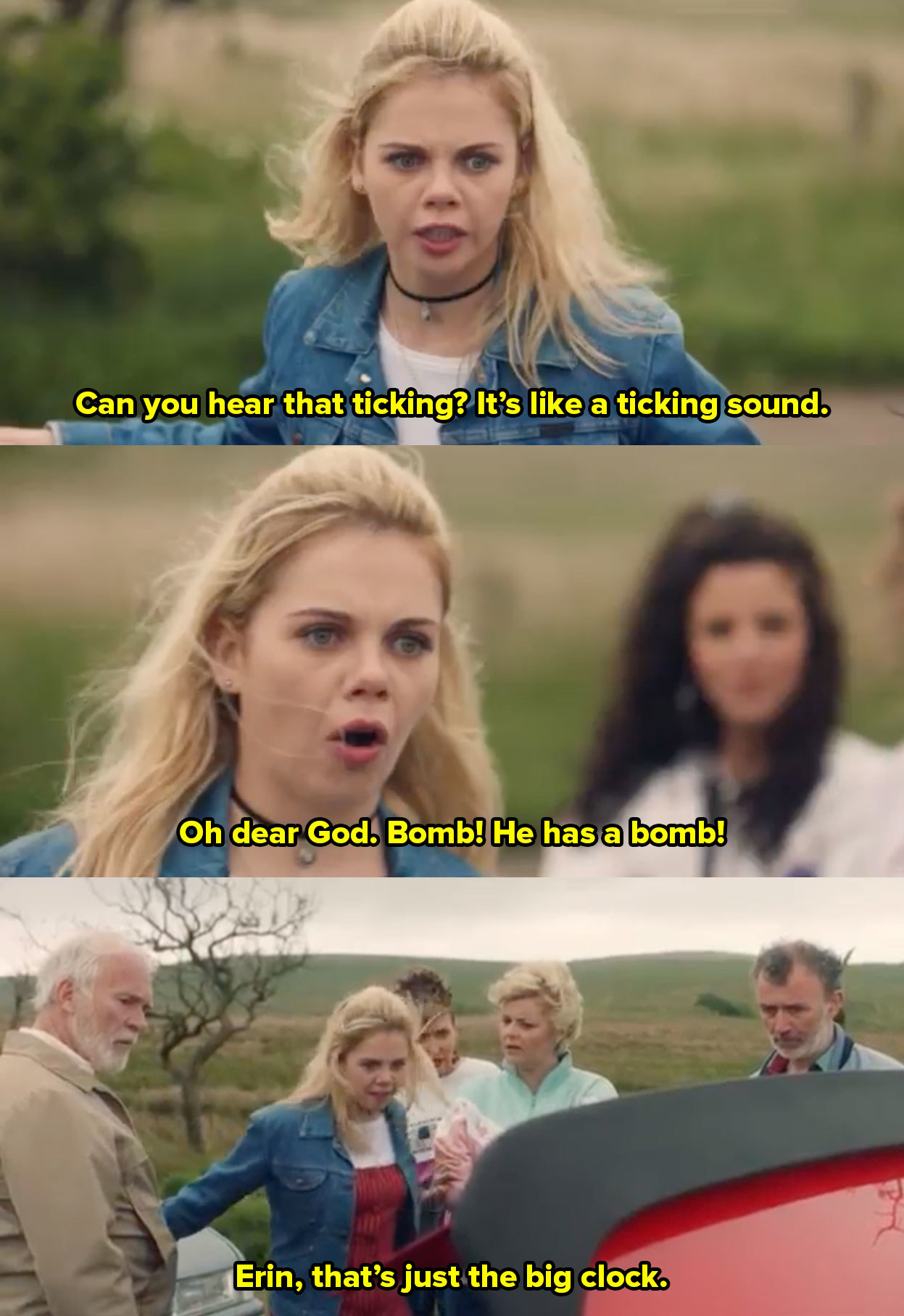 13.
When Orla wanted to wear a shell suit to prom.
14.
Just Michelle's hilarious take on British and Irish history.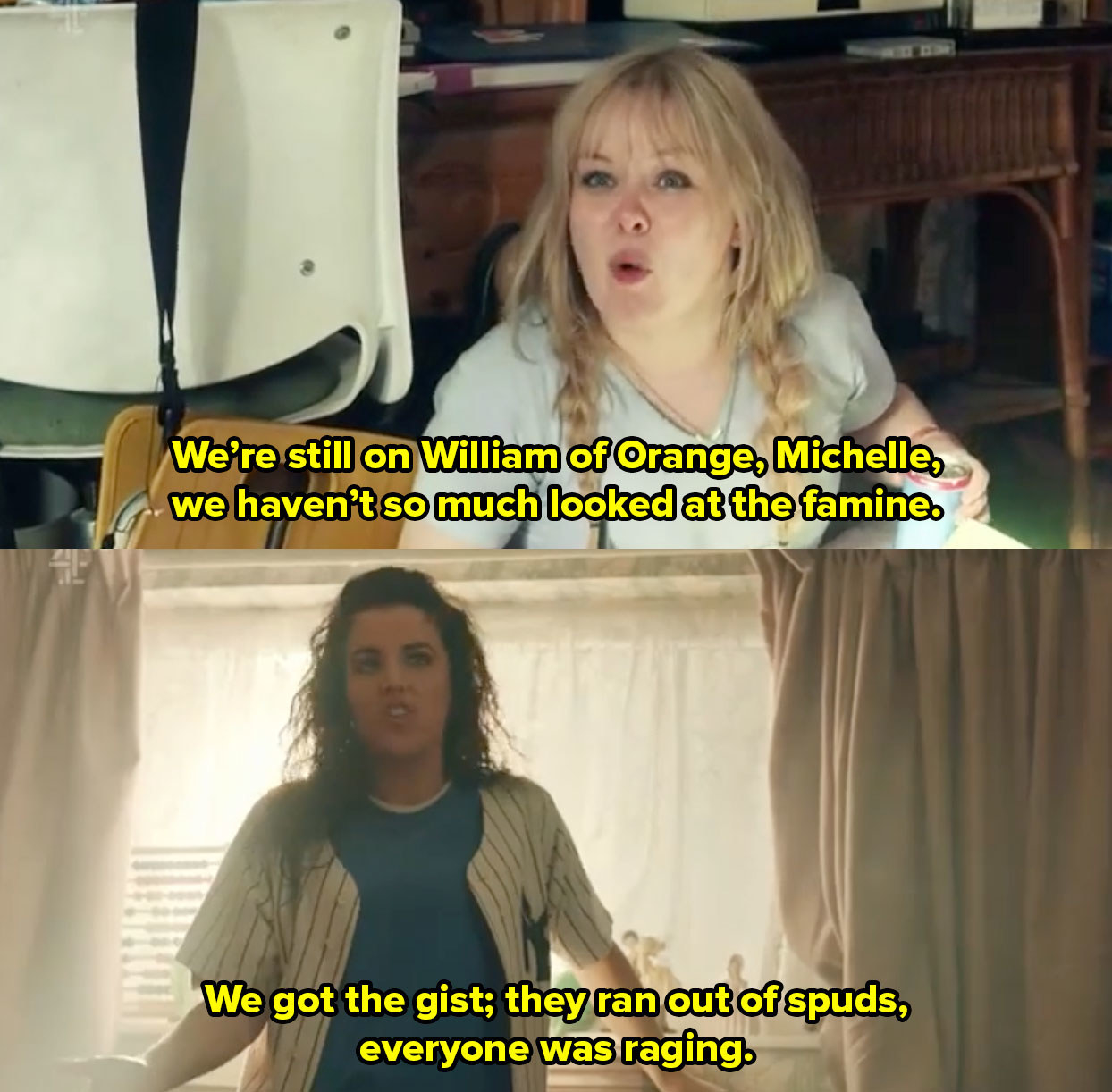 15.
And when she called out the English for being the absolute worst.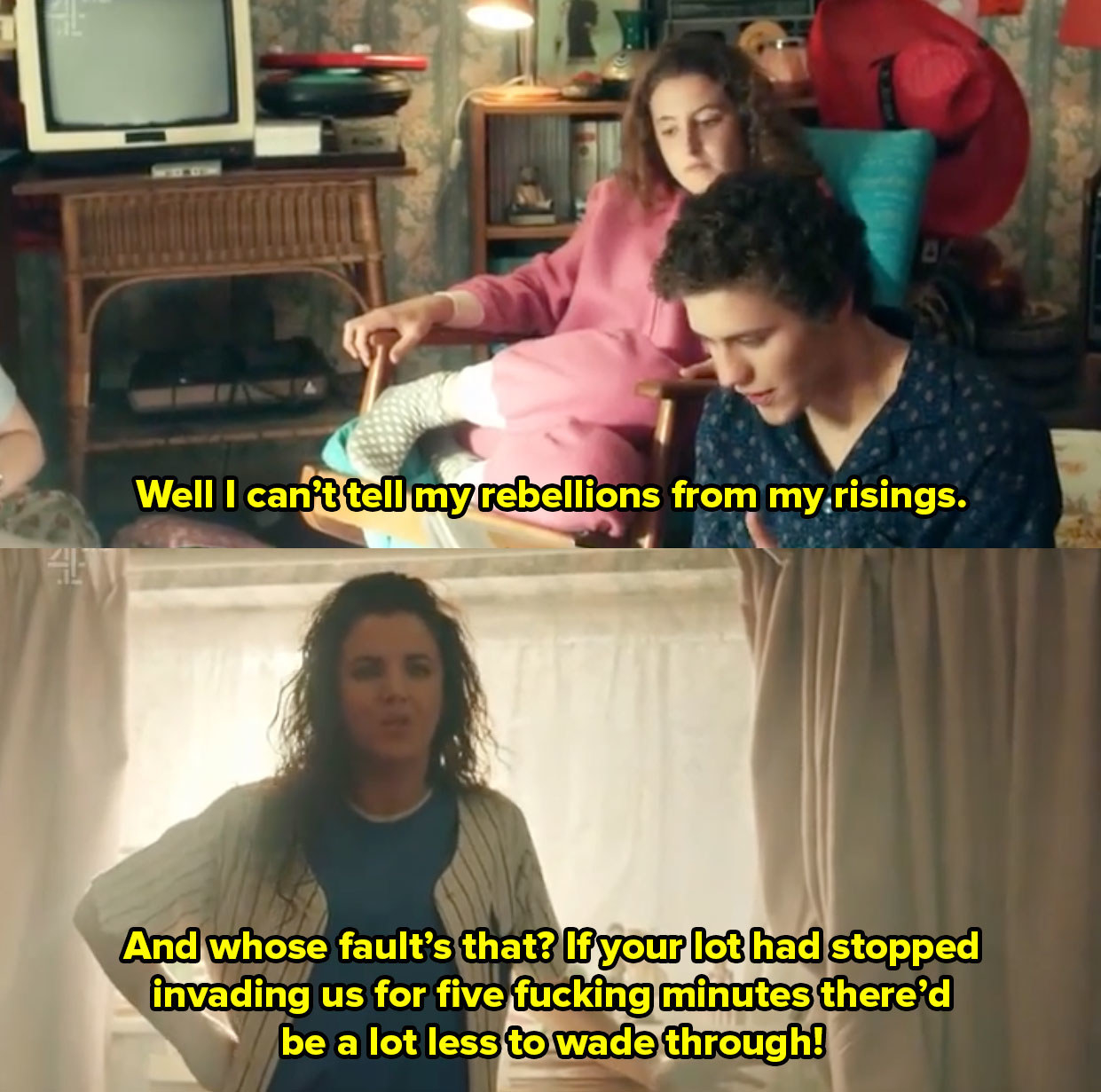 16.
When Erin and Clare had this crushing realisation.
17.
When Sarah greeted Fionnula in the nicest of ways.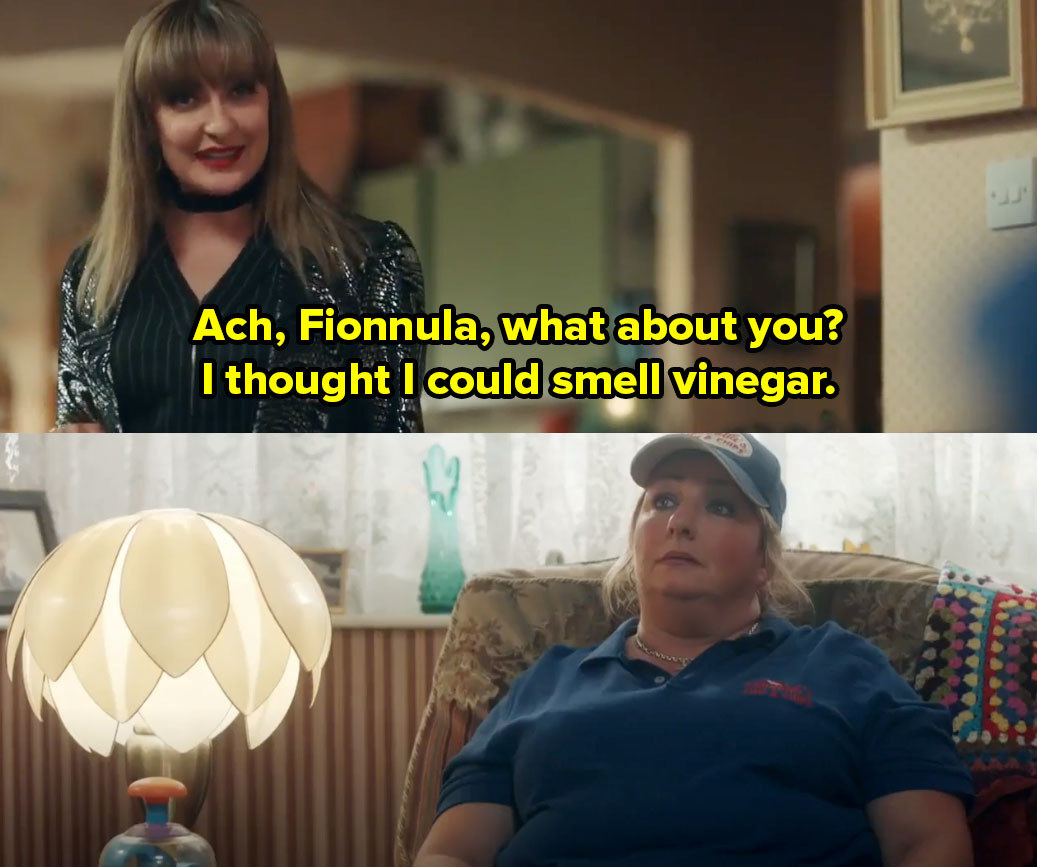 18.
When Sister Michael kept it real like no nun ever has before (probably).
19.
When Erin became the editor of her school's newspaper and wanted to run a feature entitled "Shoes of the World".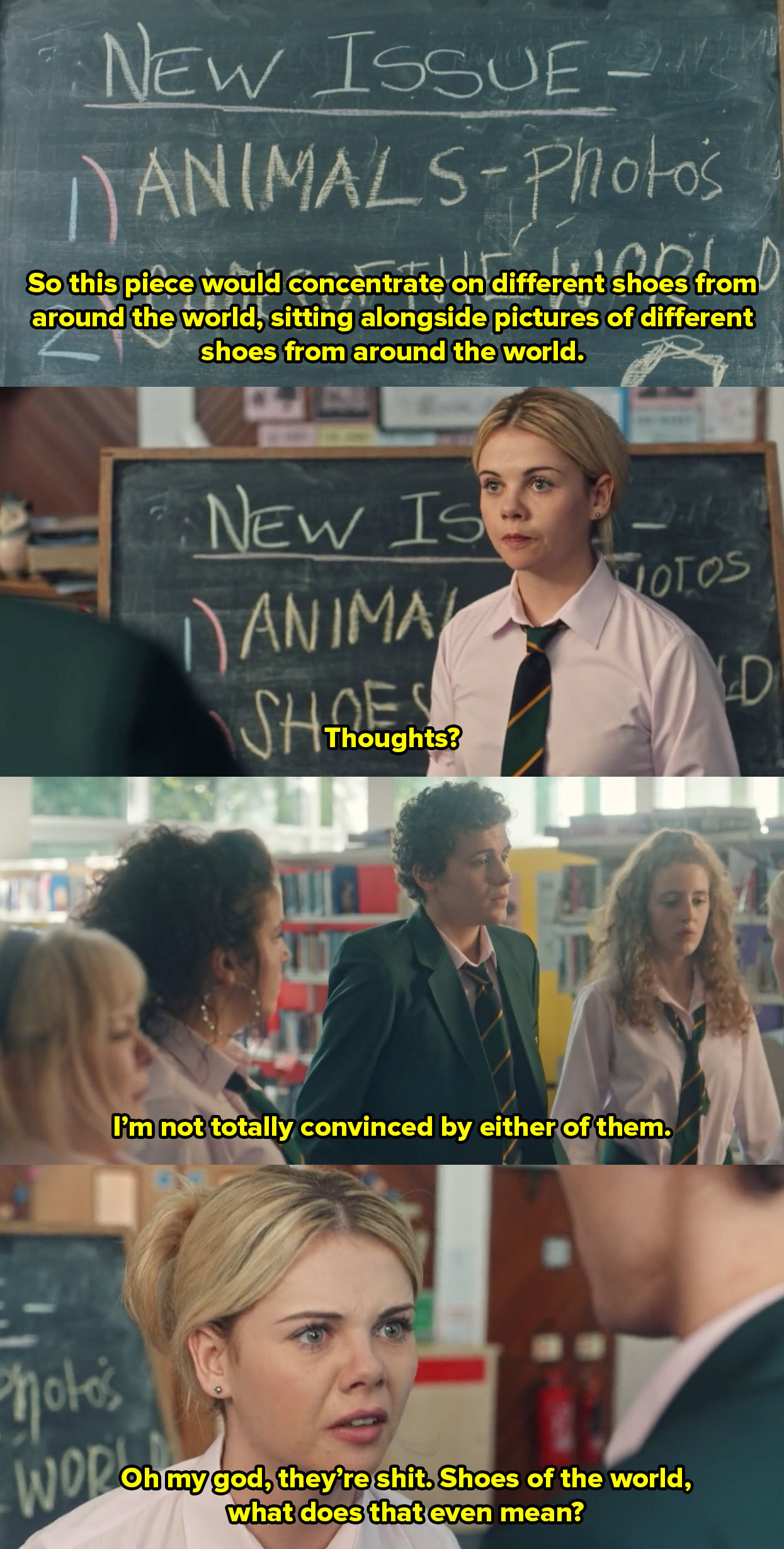 20.
Every time Michelle proved she had a one-track mind.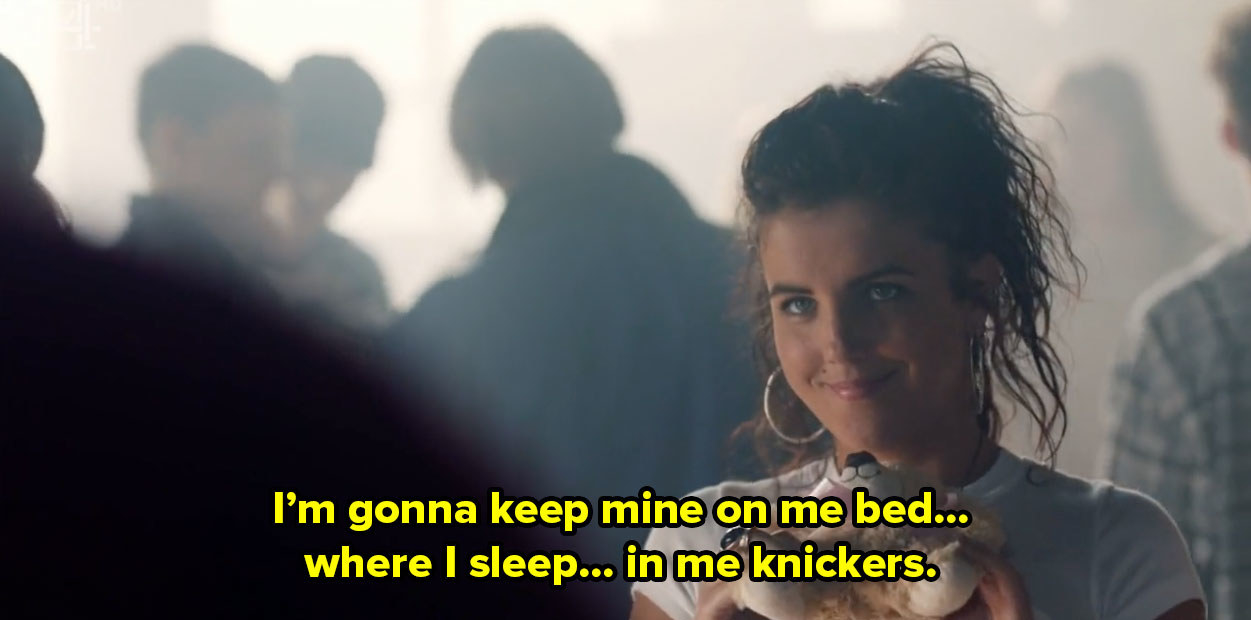 21.
When no one could think of any similarities between Catholics and Protestants.
22.
But they could think of plenty of differences!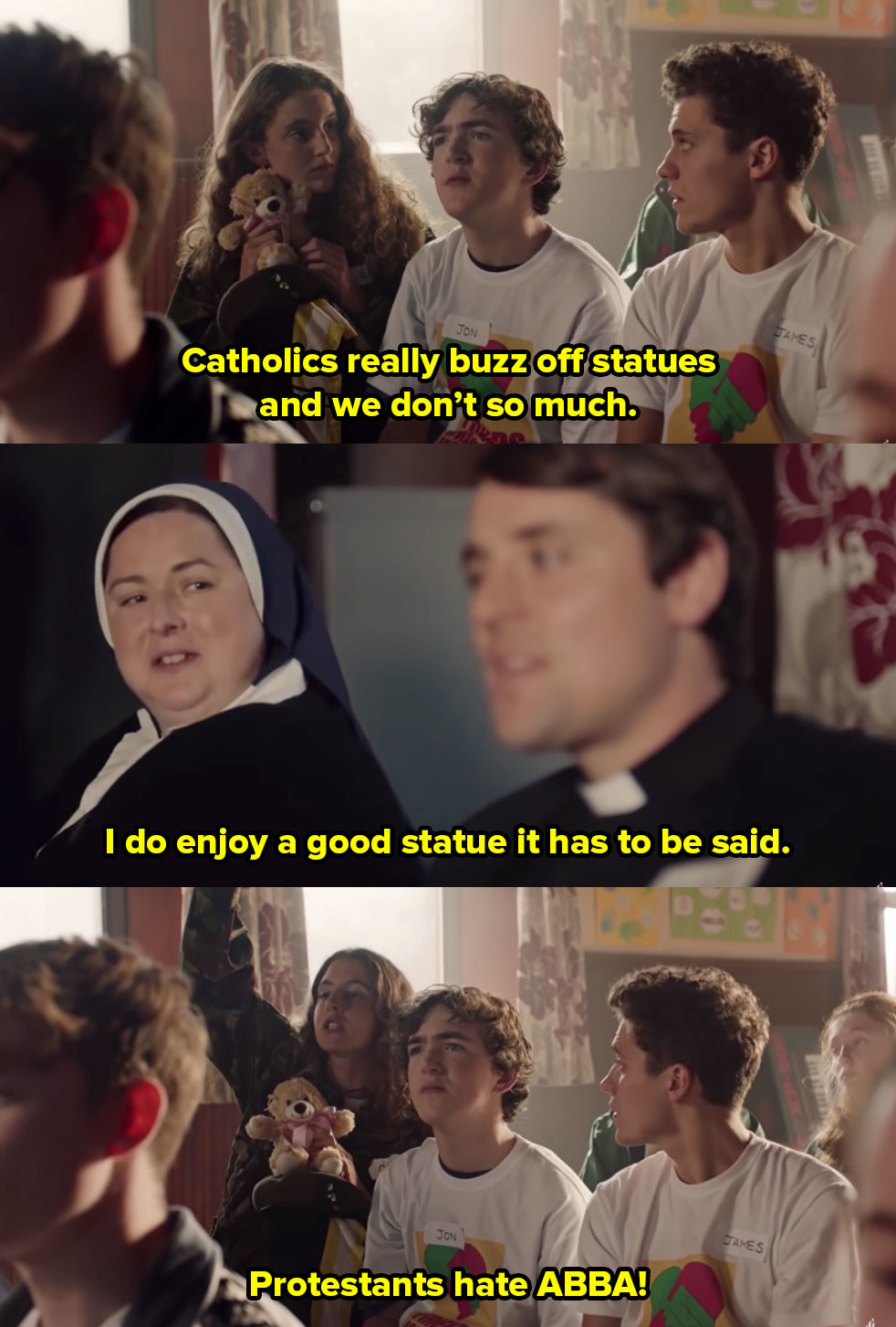 23.
When Orla and James couldn't help but freak out a protestant boy on a school trip.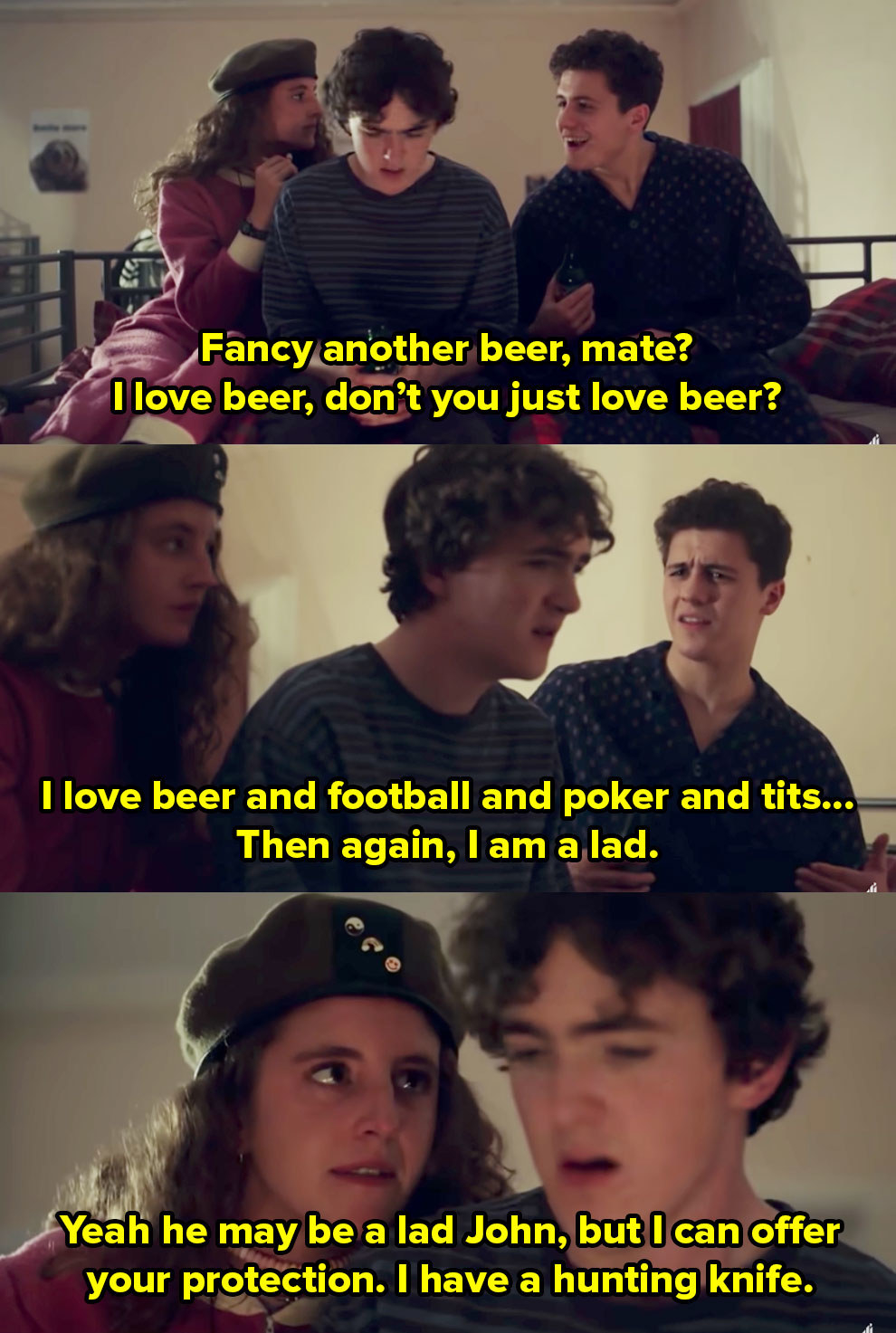 24.
When Sister Michael made this ~accurate~ assessment of Jenny's future.
25.
The time Erin was perhaps too honest with her pals.
26.
When Ms De Brún went through everyone's poems at the front of class.
27.
And finally, when Sarah wore a white dress to a wedding and was totally oblivious to everyone's disdain for her.
Did we miss your favourite Derry Girls moment? Let us know in the comments below!
Correction: I've removed the moment with the gag about Childline as you all correctly pointed out that the "Esther" in question was Dame Esther Rantzen who founded the charity. I'm dumb and thought Esther was just an advisor Clare knew by name, but you've got to admit that would've been a funny joke too!