Fans of the one and only Billie Piper and her hit 2020 show I Hate Suzie, please gather... The show returns THIS MONTH for a three-part anti-Christmas, Christmas special on 20 December!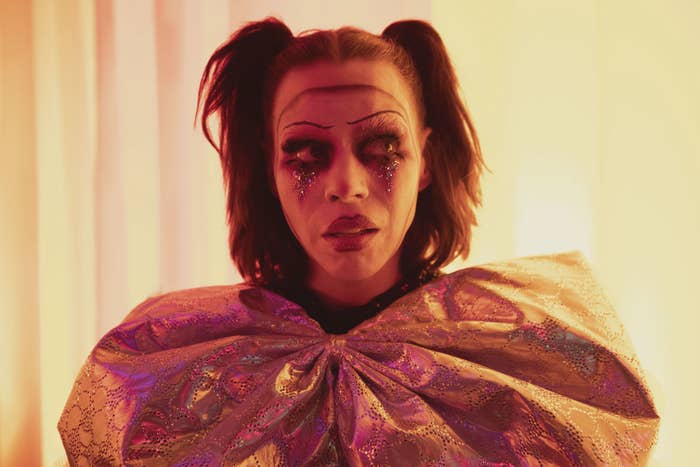 To celebrate the release of I Hate Suzie Too (get it?), we spoke to Billie and asked her YOUR fan questions. Here's what she had to say...
Hey Billie! Let's jump in with the hard-hitting stuff, if you were a biscuit, which biscuit would you be and why?
Billie Piper: I think I'd be… Oh God… Maybe a digestive? Because you know where you are with it, but it also melts. That's me, guys!
How has I Hate Suzie changed how you look back on other things you've done?
BP: I guess I sort of look back and feel sorry that I didn't have as much confidence and belief in myself, but also agency and opportunity, because that's where it starts, right? But I'm here now and it feels really good! I kind of used those feelings when playing Suzie, but I'm far more therapised than she is – she's more careless and chaotic and undignified. So if anything, Suzie's a character in which I can explore myself and enjoy being a hot mess. It's nice to be able to play that!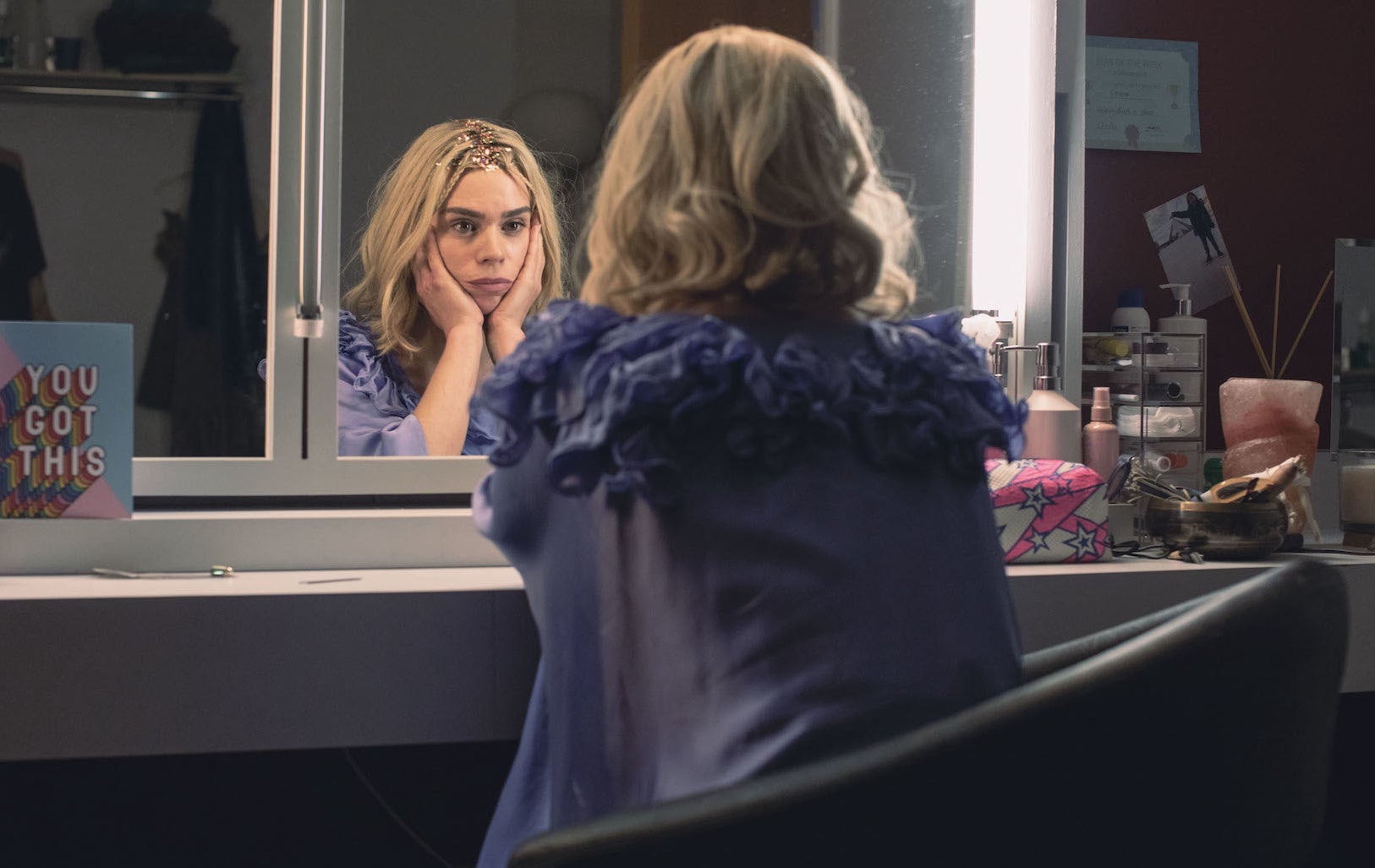 As a co-creator of I Hate Suzie and the writer-director of Rare Beasts, do you have any advice for writers who want to write their own show?
BP: I would do as many courses as you can – there are lots for free like ones from BATFA Guru and even the Masterclass ones are great, but you do have to pay for those. The BBC do some really good stuff and the Young Vic too.
I'd just do as many young writers courses as possible if you're like me, someone who's good with the emotional side of writing, but struggles with the structure. That's something that is very specific and it has to be learnt. If you don't go to writer's college or theatre school or even university, those building blocks are still so important to learn, especially if you're writing for TV.
Would Suzie Pickles and Rose Tyler be friends?
BP: I don't think they would! Rose is way more solid and practical, she's more long-game, and she's arguably made better choices in life than Suzie.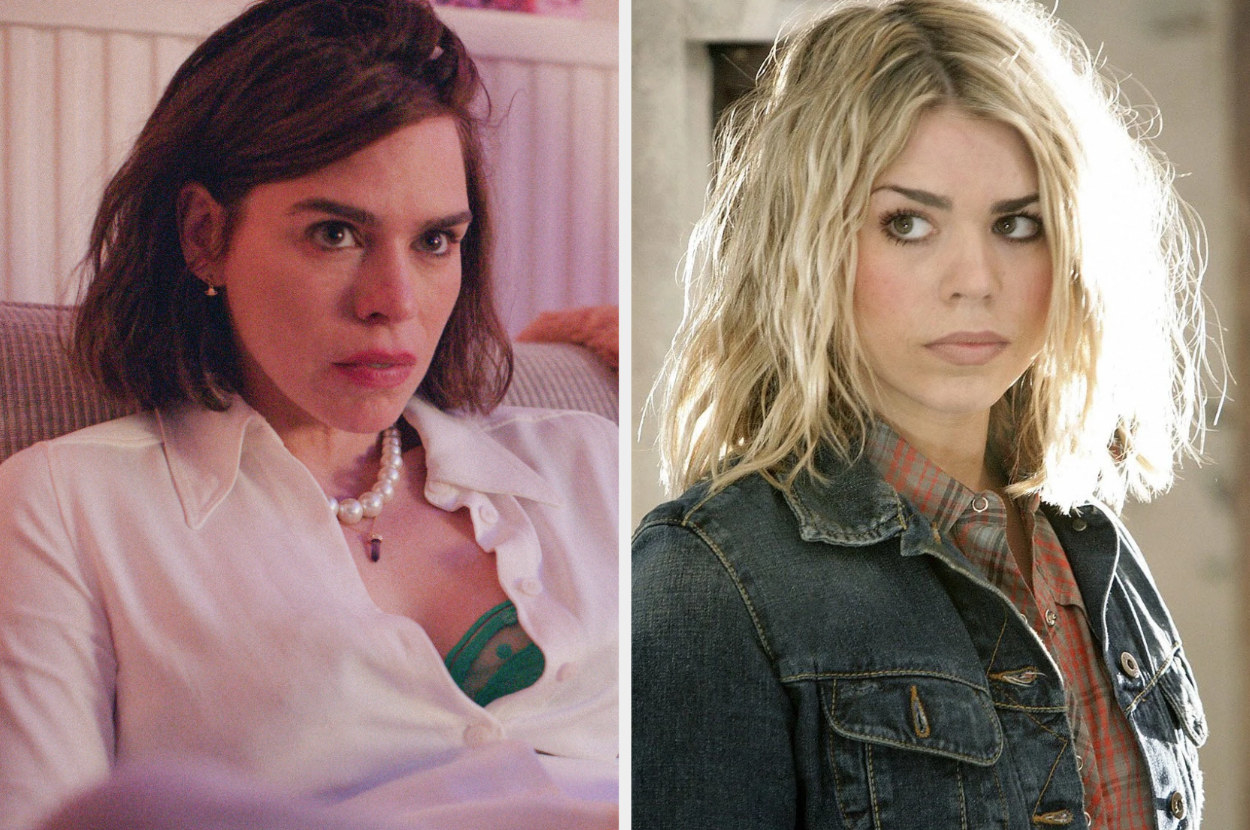 Seeing as you have experience in acting, singing, and dancing, would you ever perform in a musical?
BP: Yes, in a heartbeat! Not on the West-End though because it's really long and eight shows a week is quite a lot with a family. You'll never put your children to bed and you won't get to spend any Saturdays with them. If it's a musical film, hit me up! That's what I wanna do next.
If you did do a musical, which one would it be and what role would you play?
BP: It'd be Cabaret and I'd be Sally Bowles, or maybe Grizabella from Cats, she's the one who sings "Memory", I think.
Were you excited to sing again on I Hate Suzie?
BP: I wassssss. I sang a bit, but I always get so nervous whenever I sing because it's such a revealing and vulnerable thing that I don't like to do too often. If I did a musical though, all of that would have to change!
Do you ever listen to your old songs? Which one is your favourite?
BP: I do sometimes show my kids my music videos, especially my daughter who's actively showing an interest in what I do. I think I've shown her "Because We Want To" and "Honey to the B" so far!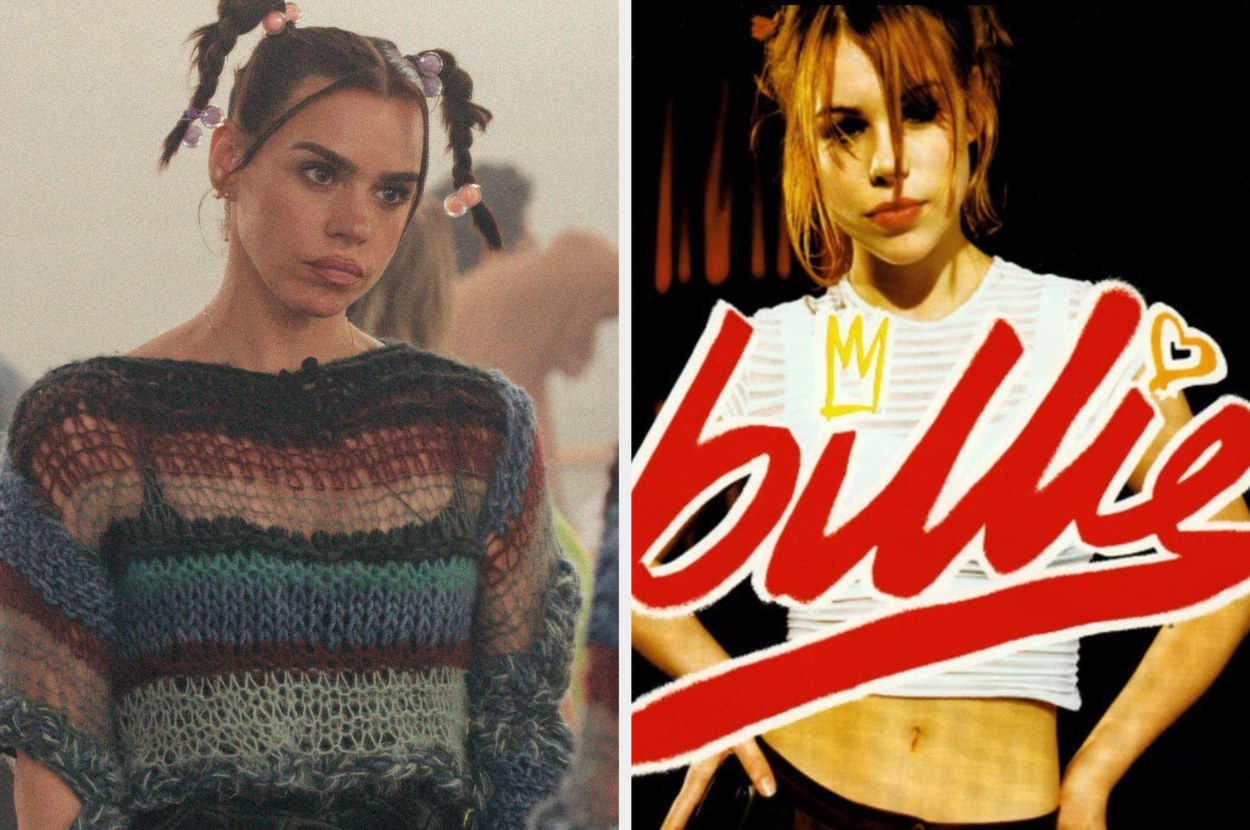 If you could go back to any moment in your career and change something, what would it be and why?
BP: I don't think I'd change anything, I think all roads have led me here. I think that maybe if I had to change something, I would've started my career ever so slightly later. I think 14 was just unnecessary.
If you could change a plot point or ending in something you've done, which would it be and how would you change it?
BP: Oh my God, for sure, the Doctor Who ending where I go off with the second Doctor instead of the real Doctor to the parallel universe. It's not a criticism of Russell T. Davies, because he is the master, but I struggled with that. Mainly because the second Doctor is less good than the real one!
Would you do a Rose Tyler spin-off show if Russell T. Davies asked you to?
BP: If it was shot in London – sorry that's a really loveless answer! There's a running theme here, I don't want to work much. It was like four episodes all shot in London, then yeah, I'd be like a rat-up-a-drainpipe for that.
What's your opinion on Ncuti Gatwa being cast as The Doctor?
BP: Great! It's just going from strength to strength, I'm so here for it.
Who's the best actor you've ever worked with?

BP: Oh, that's really hard. God, I've worked with some great actors. To be honest, it's sort of insulting not to acknowledge all of them! The ones who I think are particularly good are Anastasia Hille who plays my agent in the new series of I Hate Suzie, but I've also worked with her a few times before. David Thewlis is also an incredible actor, just so soulful and lovely and smart and really present.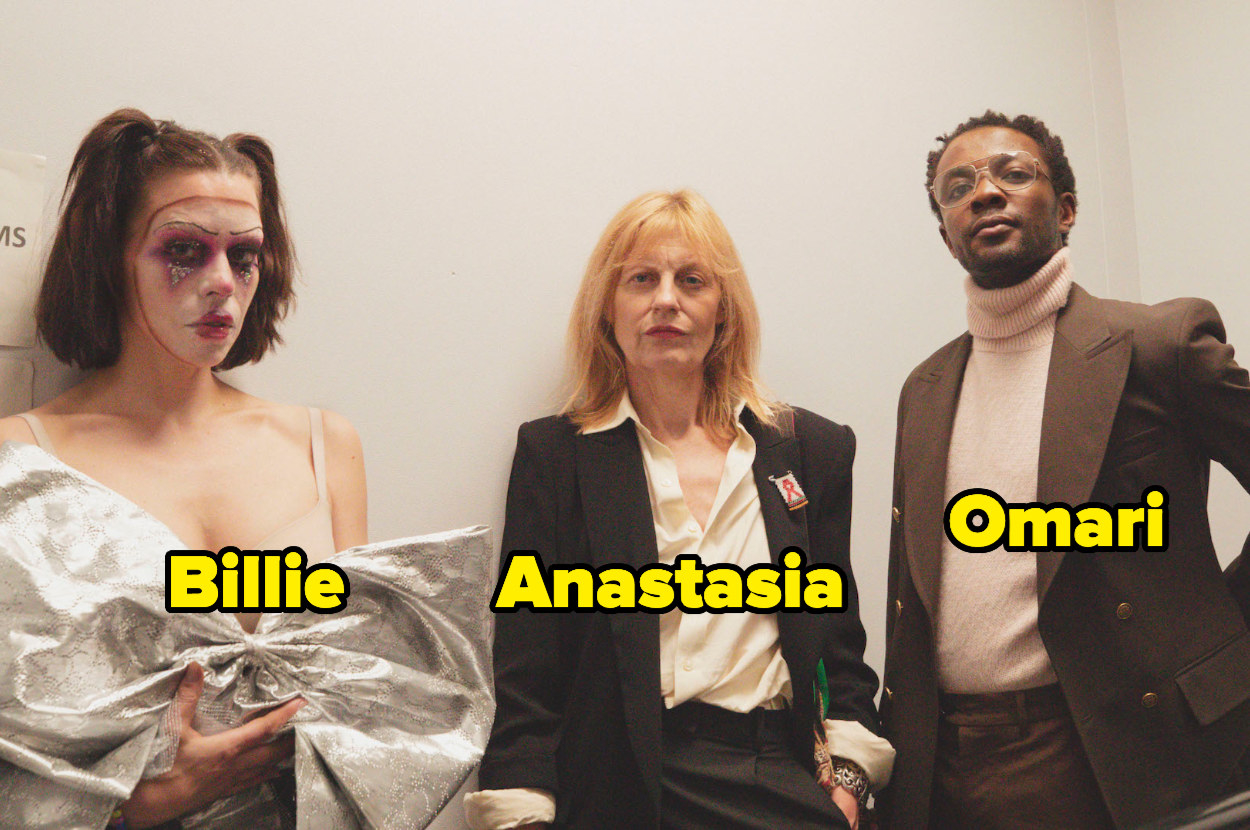 Are there any co-stars you miss working with?
BP: Yeah, I miss working with David Tennant and Matt Smith – I sort of miss working with anyone I've gotten along with.
Is there an actor who's no longer with us who you would've loved to work with?
BP: Oliver Reed! He was fun, a great actor, really hot when he was younger. Total package!
Do you have any dream collaborations? Perhaps a director/writer you'd love to work with.
BP: Yes, Paul Thomas Anderson. I would die to work with him.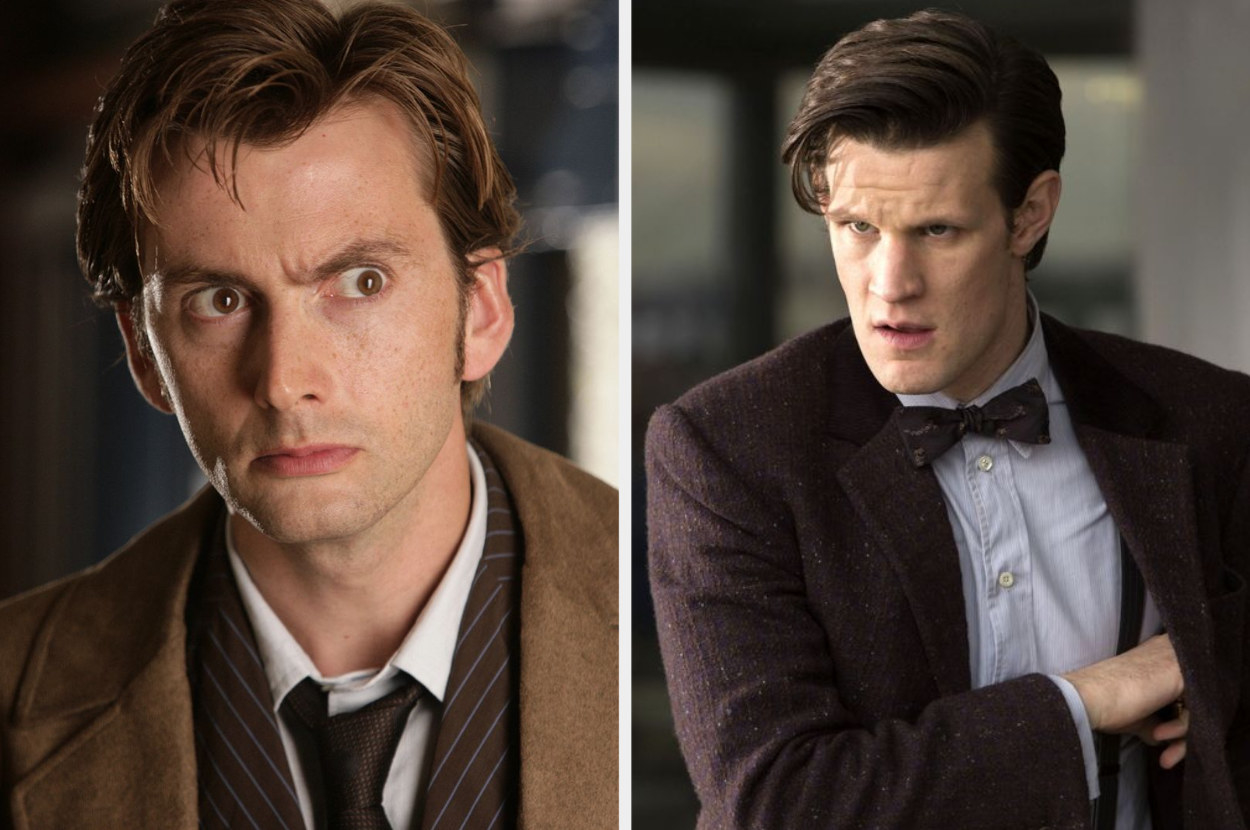 In which genre do you like working the most?
BP: Well, at the moment I'm loving directing, but that's because I've only done it once! Within that, I like drama-comedy, coasting that line of awful/funny is my strong suit, I guess.
Who are your fashion inspirations?
BP: Alexa Demie – she's amazing, she's fantastic, I'm obsessed with her. I love Dua Lipa and Peggy Gou – I guess those are my modern faves. Who do I love from the past? Mick Jagger! Literally anyone from the '90s. I pull from all different things.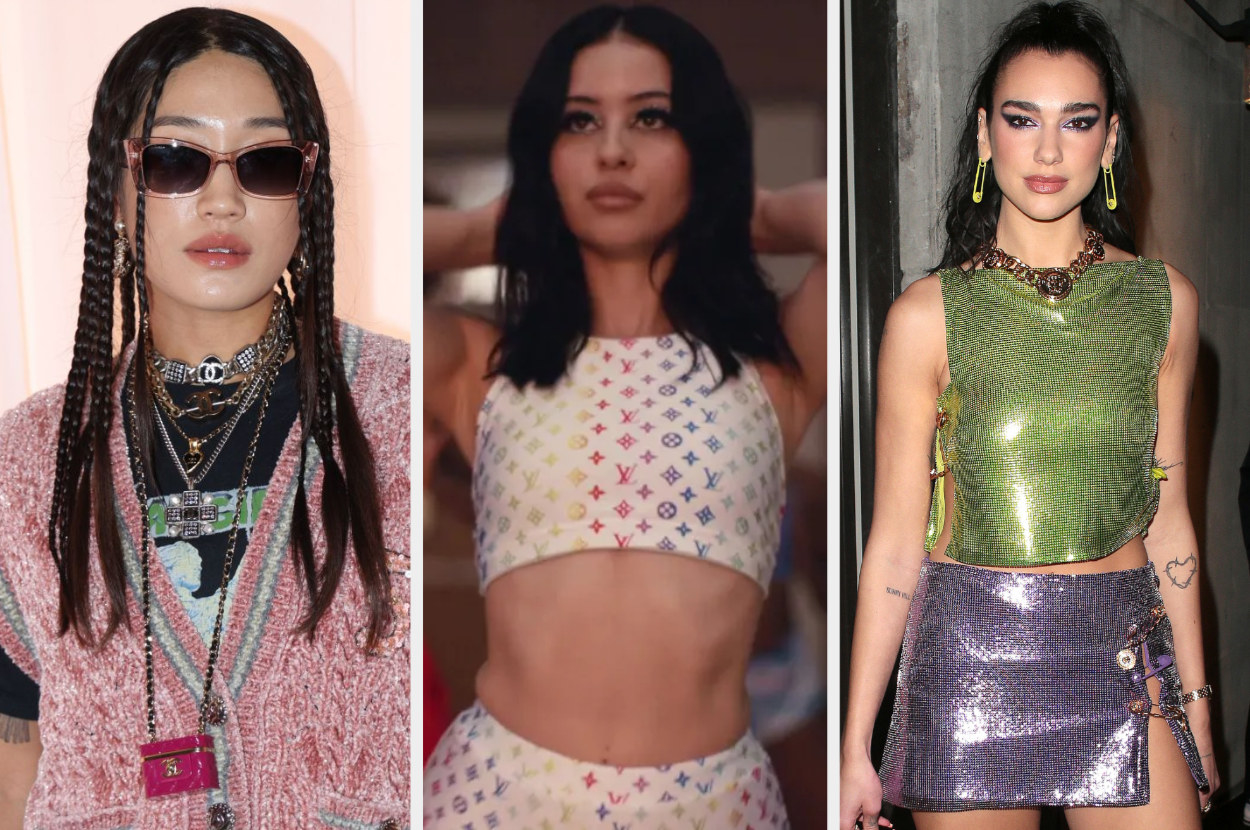 Penultimate fan question – did you know lesbians are obsessed with I Hate Suzie?
BP: Great! I didn't know, but I'm over-the-moon about it! (laughs).
And finally, without any spoilers, what are you most excited for people to see when I Hate Suzie Too comes out? Perhaps a certain episode or theme?
BP: The last episode, I can't wait. It was so thrilling to make, but also very moving and satisfying, and I hope people feel that when they watch. We'll see!