🚨 This post contains spoilers for Army of the Dead. 🚨
You may well have seen Zack Snyder's new zombie heist movie, Army of the Dead – it's been in the top 10 on Netflix for a while now, and people are LOVING it!
Think of it as Zombieland meets Ocean's Eleven meets The A-Team... with a sprinkling of Titanic. Why Titanic? Well, because this movie features a BEAUTIFUL onscreen love affair beset by tragedy. No, not Maria and Scott – I'm obviously talking about Dieter and Vanderohe!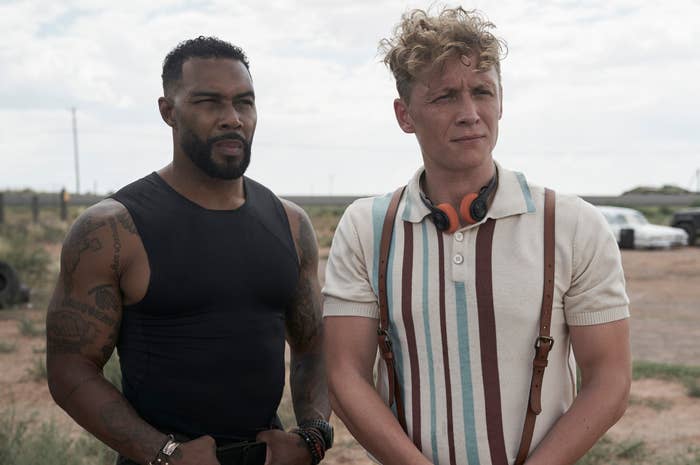 I clocked it as soon as I watched it, but no one listens to my tweets so nvm.
I mean, come onnnnnnnn...
They LOVE each other, right?!
Thankfully, I wasn't the only one paying attention to the undeniable and electric chemistry the two seem to share...
Let us know your thoughts in the comments below! BRB, off to read some fanfic.