I'm Here To Tell You AllSTARS* Have The Best Halloween Song Of All Time, And I Won't Be Taking Any Questions At This Point
I believe in allSTARS* supremacy.
Every year, in the month of October, the same question crops up – what IS the best Halloween song of all time?
Of course there's "Thriller", "Everybody (Backstreet's Back)", and "Monster Mash" – but all pale in comparison to the one and only "Things That Go Bump In The Night" by allSTARS*.
You may recall the 2001 track featured in the cinematic classic Scooby-Doo: The Movie, starring Freddie Prinze Jr., Sarah Michelle Gellar, Matthew Lillard, and Linda Cardellini.
You may even have never heard of it in your entire life! Either way, I'm here to sing the praises of this true cultural reset in the canon of seasonal music... nay, music as a whole!
Fans of "Things That Go Bump In The Night" – I believe there is a small but enthusiastic community out there – will know that it's the killer bass-line hook that gives the song it's undeniable potency.
The lyrics might be simple, but let's face it, the delivery is iconic.
This bridge is honestly too incredible for words.
And if you thought that was good, honey, it is OVER when the chorus hits!
Oh, you didn't think that was all allSTARS* had to offer, did you?! Get ready for a key change so epic that it actually made lead singer Becky Hunter's head glitch.
And then she says this in a really fun way.
Lest we forget, the music video is just as brilliant as the song is.
I mean, they really went all in on the whole Scooby-Doo thing.
And then this ooky spooky Blair Witch-esque aesthetic is totally working for me.
I gotta pause to say that these two are the most early naughties-looking people I have ever seen.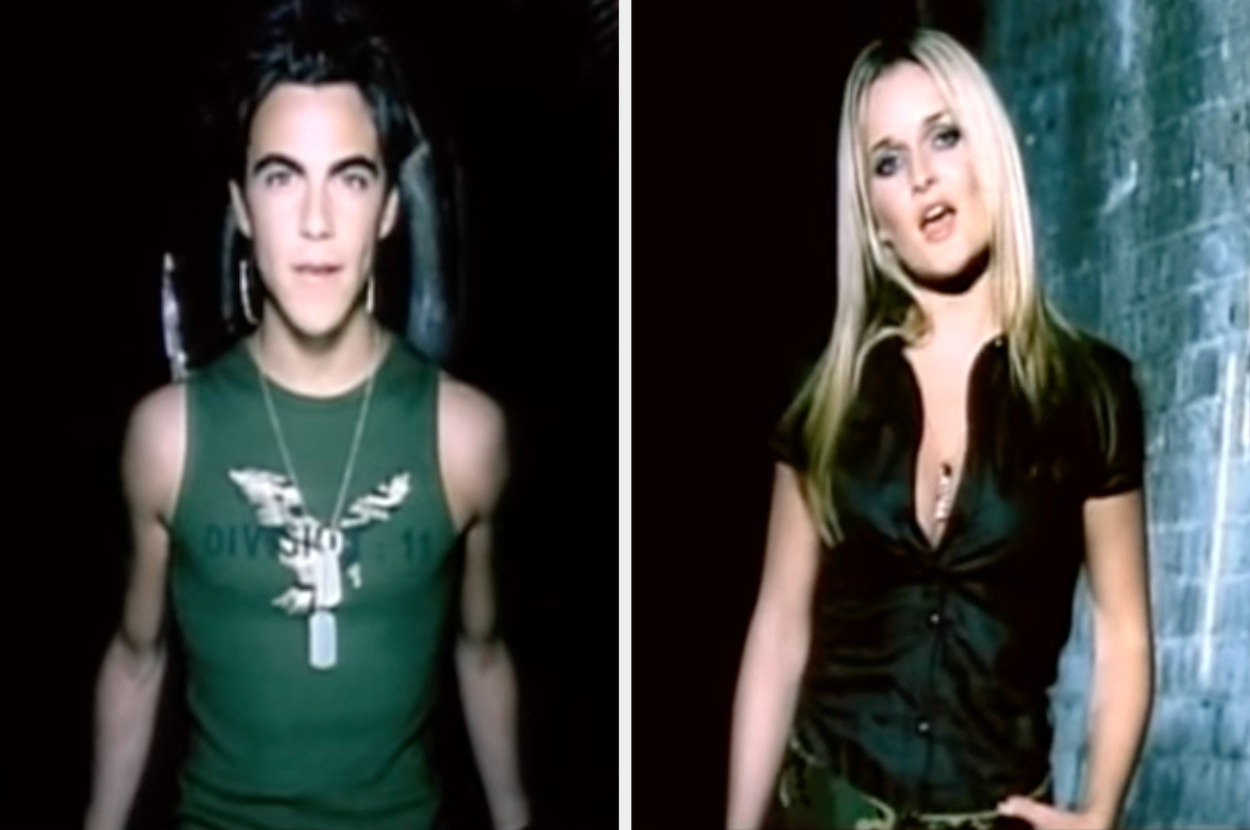 I can't believe I forgot Darren from Hollyoaks was in this five-piece!
Back to the video, these special effects really are something.
Also, who directed this – the guys from Peep Show???
Sorry, did you say Halloween songs MUST HAVE exciting "Thriller" style choreography? Don't worry cos allSTARS* got that memo.
Little bit of thrusting there for the dads.
And for some reason, the music video randomly splices in CCTV-like footage of wolves.
The sheer nostalgia is EVERYTHING.
But this exitlude is super confusing – who shut that door? Why are three of them drugged? And where are the other two taking them? I have so many questions.
Anyway, I could talk about this song til the cows come home. I hope I've convinced you that "Things That Go Bump in the Night" is truly the best Halloween song of all time. Now go forth and stream allSTARS*! Oh, and...