This Is How One Of The Fittest People On Earth Trains And Eats
Plummeting toward the water from six stories high while flipping, twisting, and turning? NBD for Rachelle "Rocco" Simpson.
This is Rachelle "Rocco" Simpson.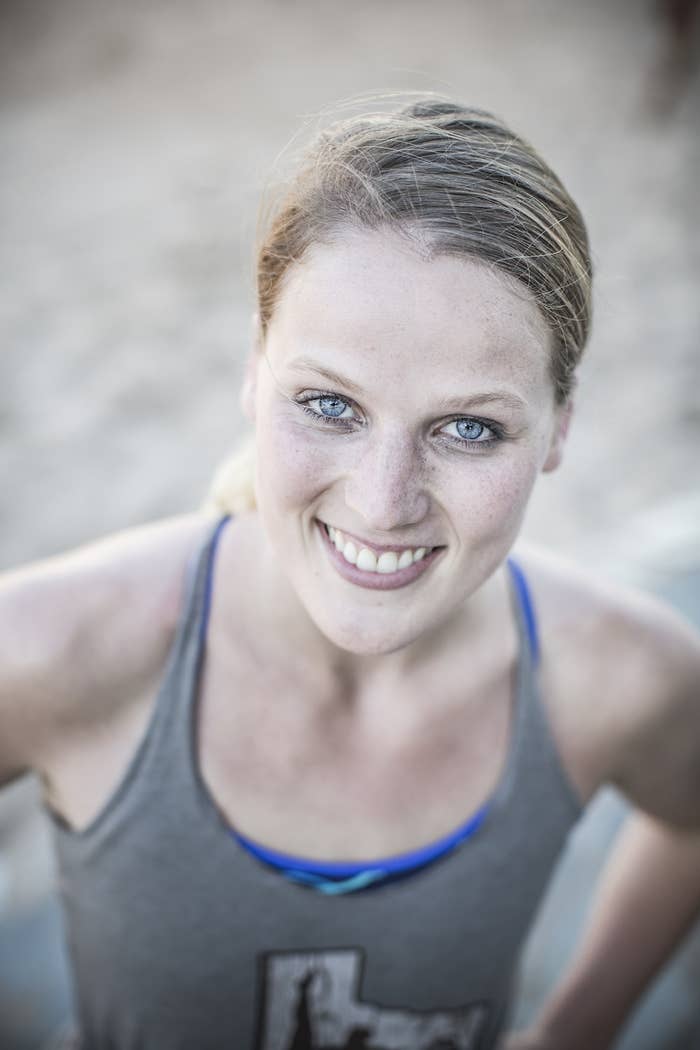 In 2014 she became the first woman to win the Red Bull Cliff Diving World Series, the world's only professional cliff diving competition.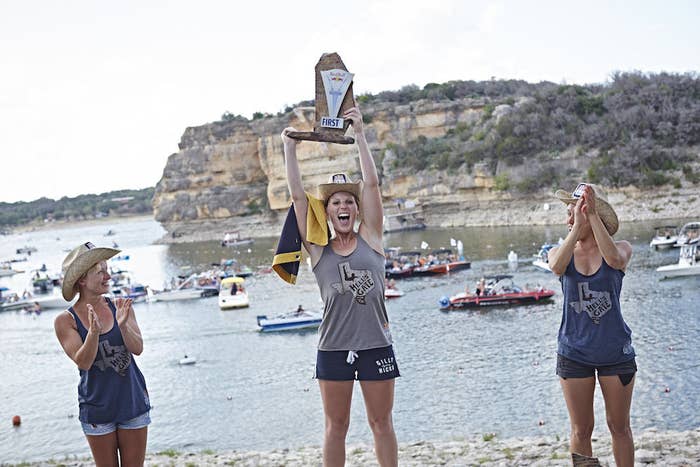 To understand how she does this: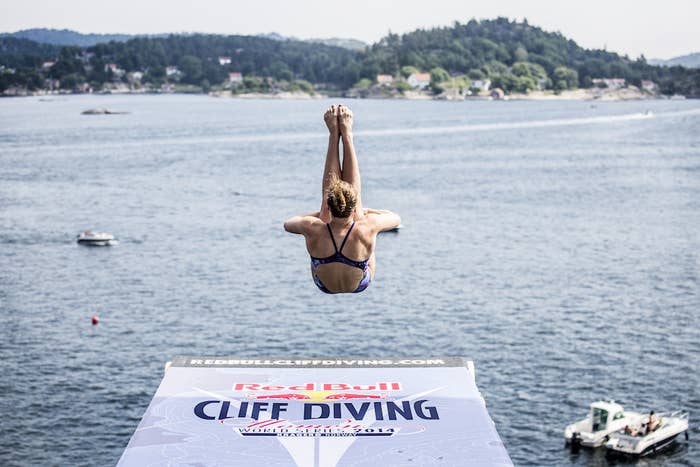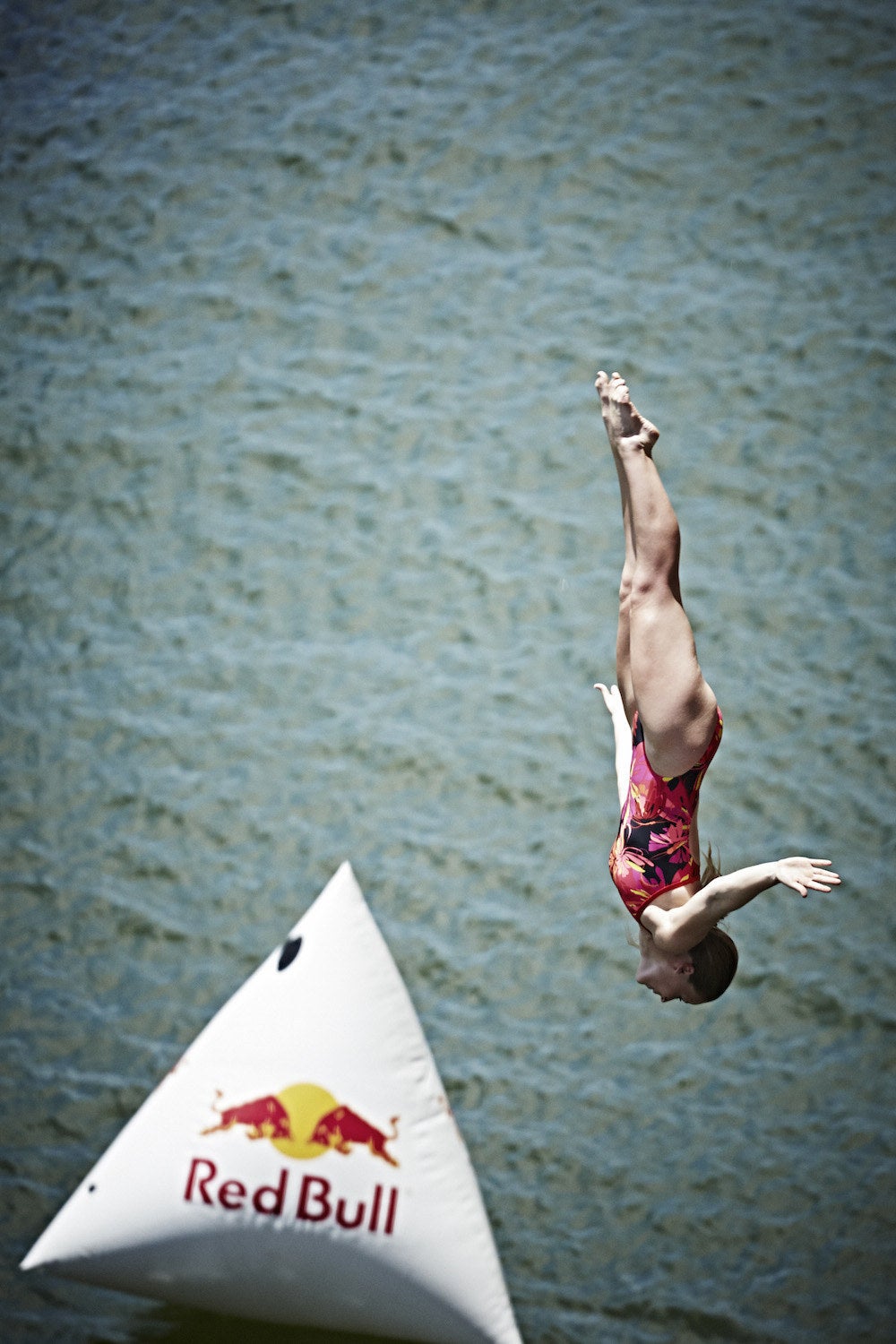 You have to first understand a little bit about the sport.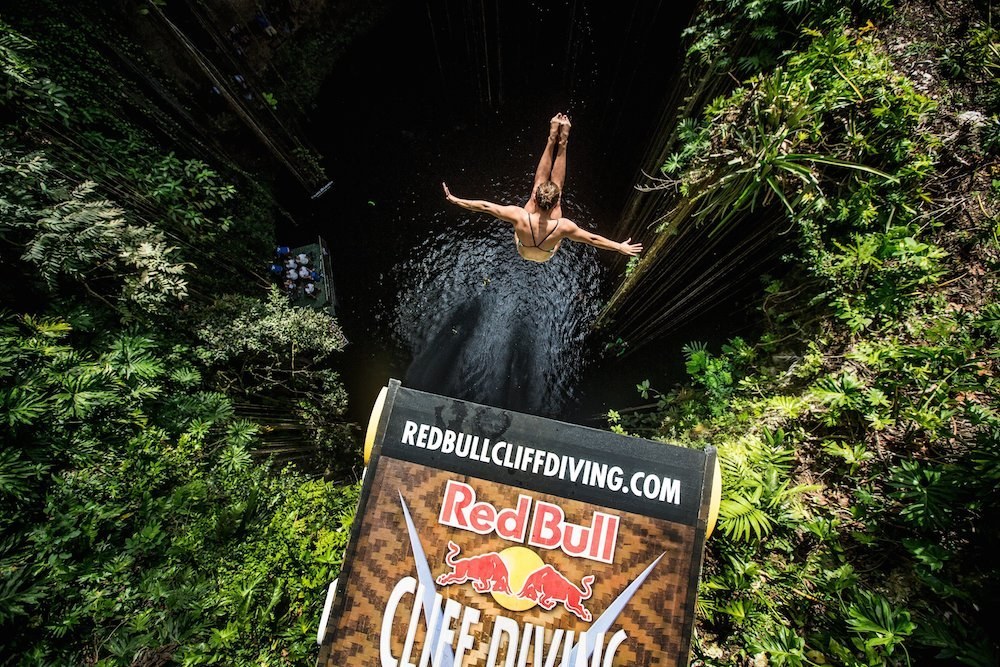 In professional cliff diving competition, the platform is 65 feet high for women and 90 feet high for men.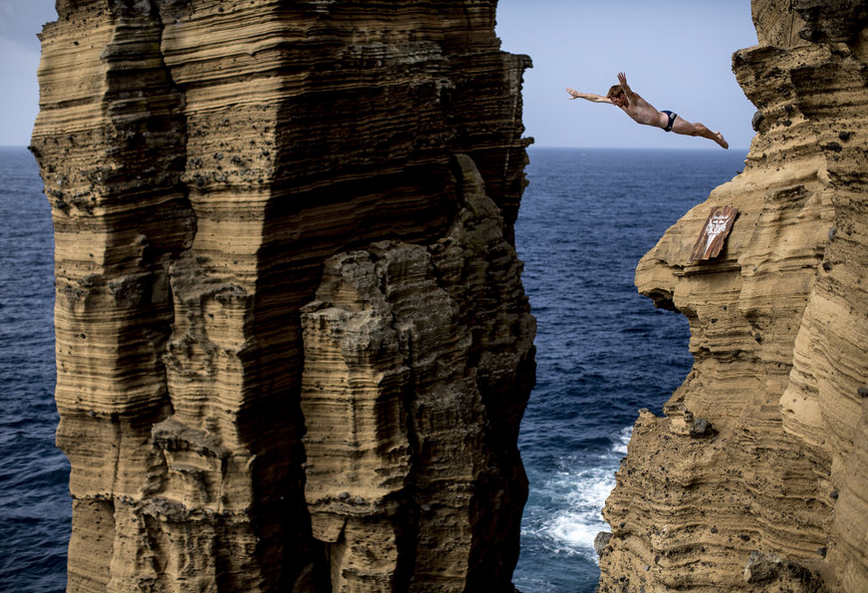 And it's wedged into a cliff or attached to a bridge or building or other pre-existing structure.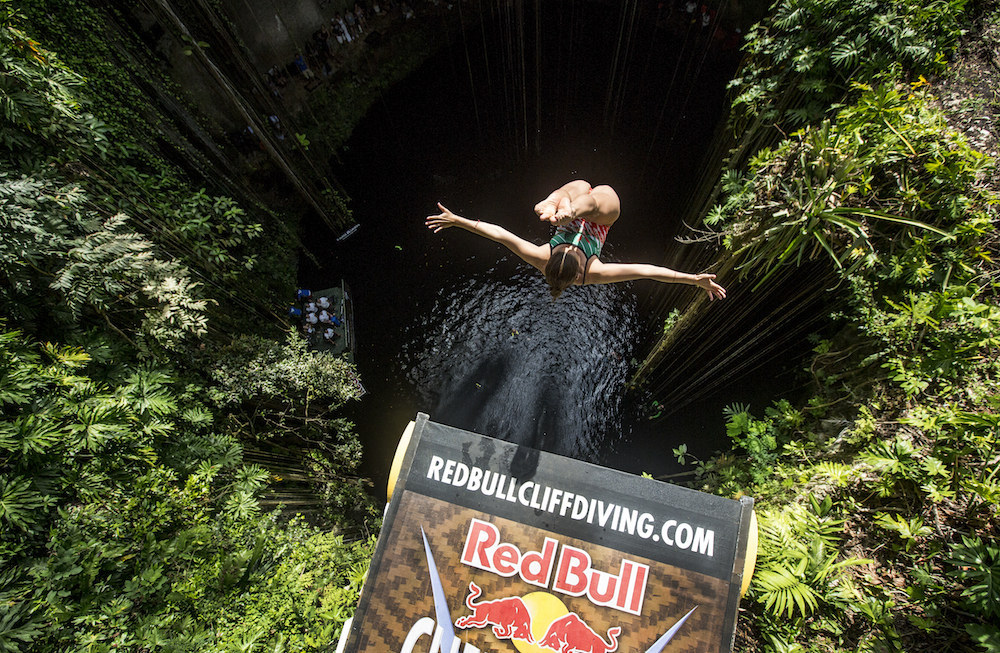 These heights are two to three times greater than the highest platform in Olympic diving, which is 32 feet high.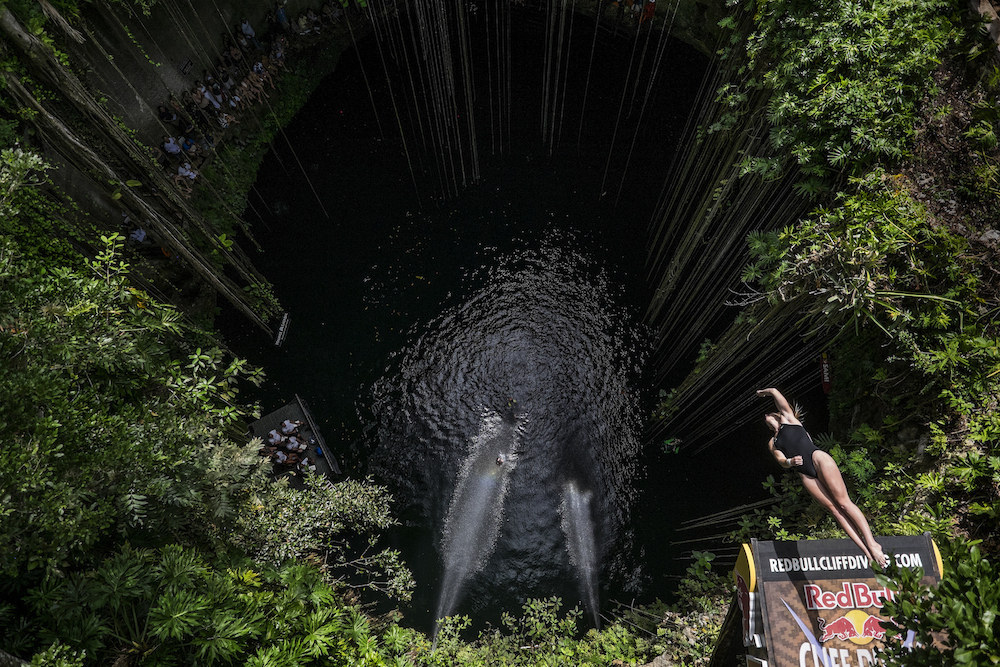 Competitors dive three times in a row. Each attempt is evaluated based on the take-off, number of somersaults and twists, positioning, and water entry.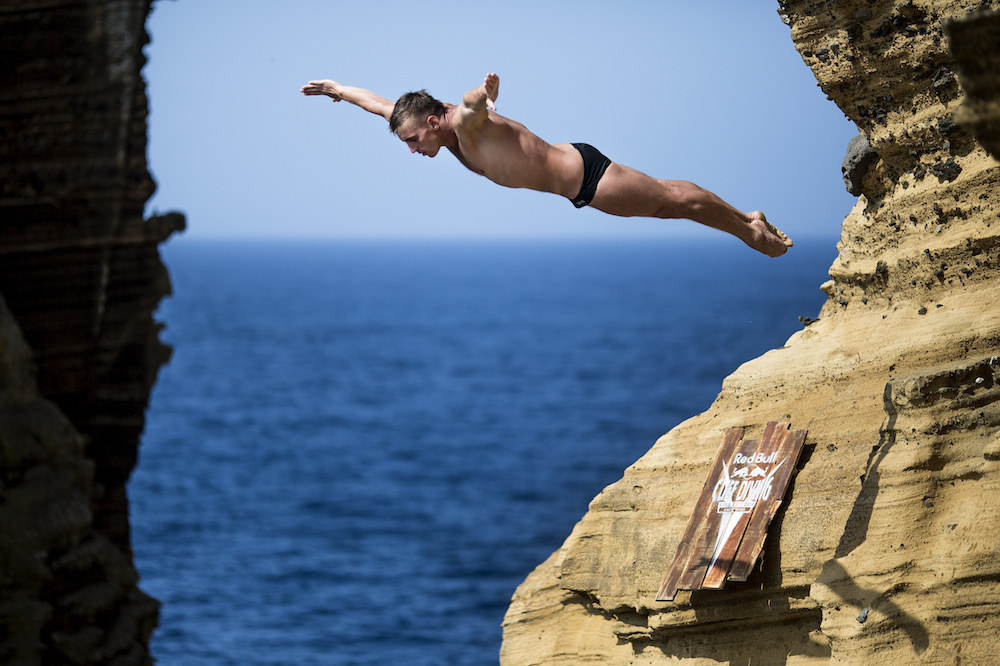 The higher platform allows divers to execute two to three more flips per dive than traditional Olympic-height platforms.
But those dizzying heights also mean you can't hit the water head-first (called "going to your head"), because the impact could cause a concussion, shoulder dislocation, etc.
And yes, that is really scary. Even for competitive cliff divers.
So how the hell does someone do this safely? Or at all?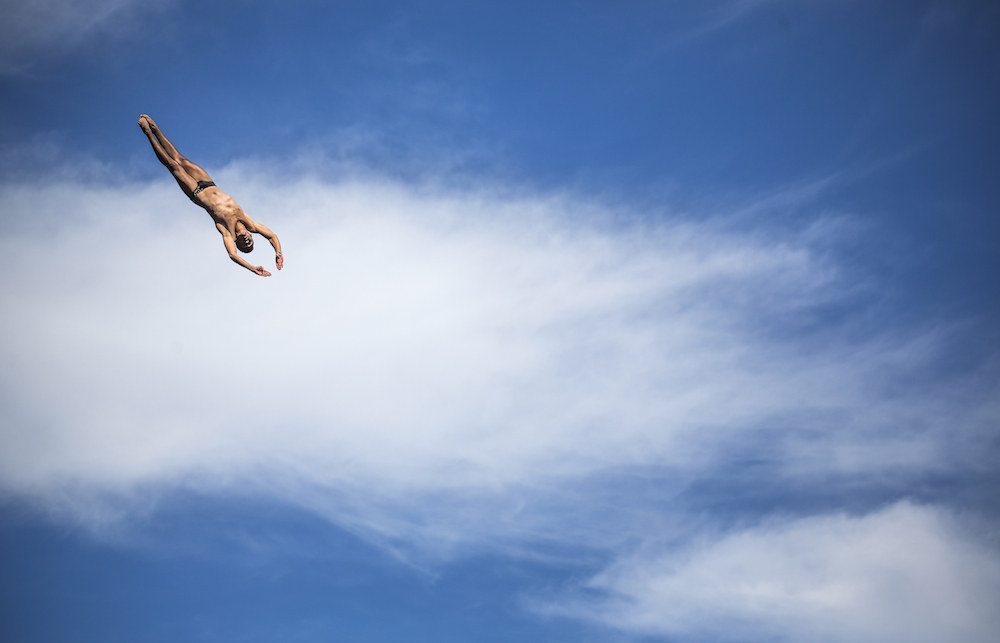 To get as strong and conditioned as she needs to be, Simpson works out for about 25 hours per week.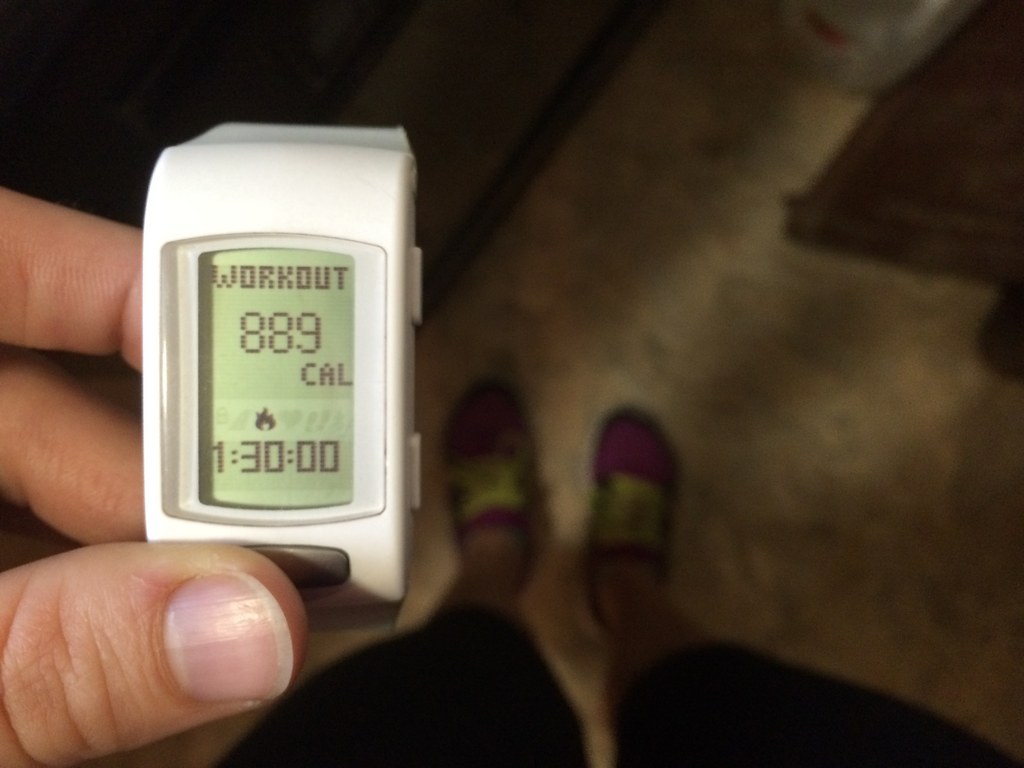 On top of her near-daily gym routine, she also does hot yoga and diving practice two to four times a week.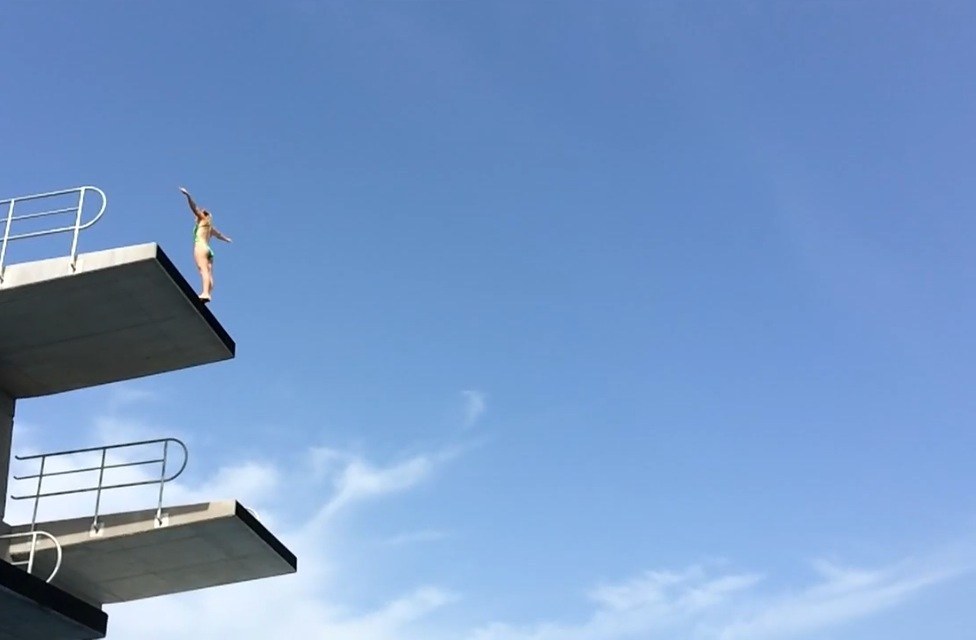 To get mentally tough, Simpson prepares for her time on the platform with lots of visualization.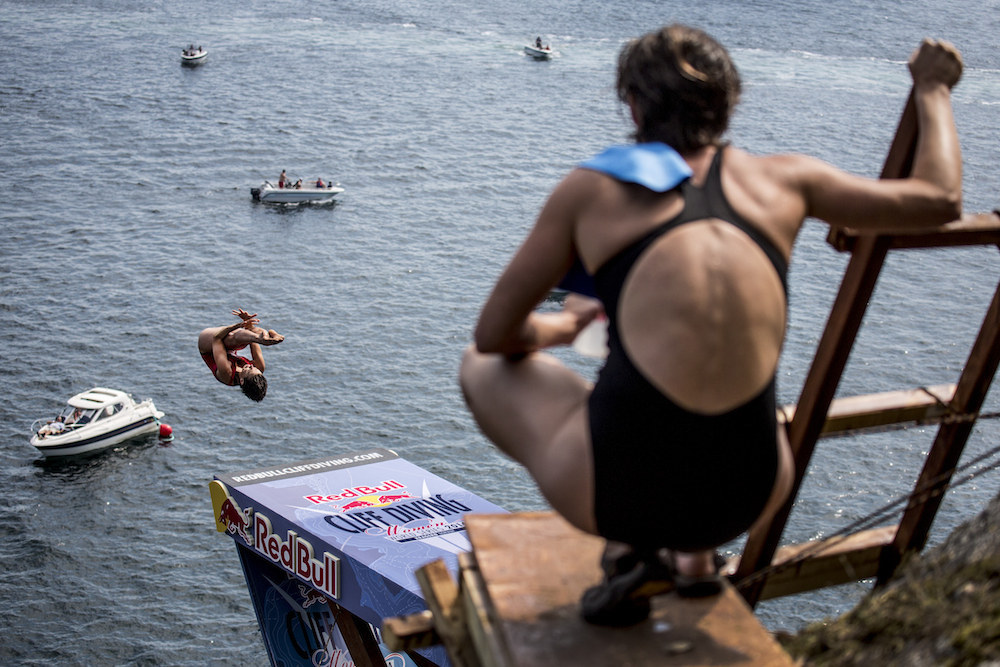 On top of all that physical and mental training, Simpson is careful and passionate about how she eats.
Here's an example of what she might eat in a typical day:
Here are a few more shots of Simpson doing her thing at the 2014 Red Bull Cliff Diving World Series: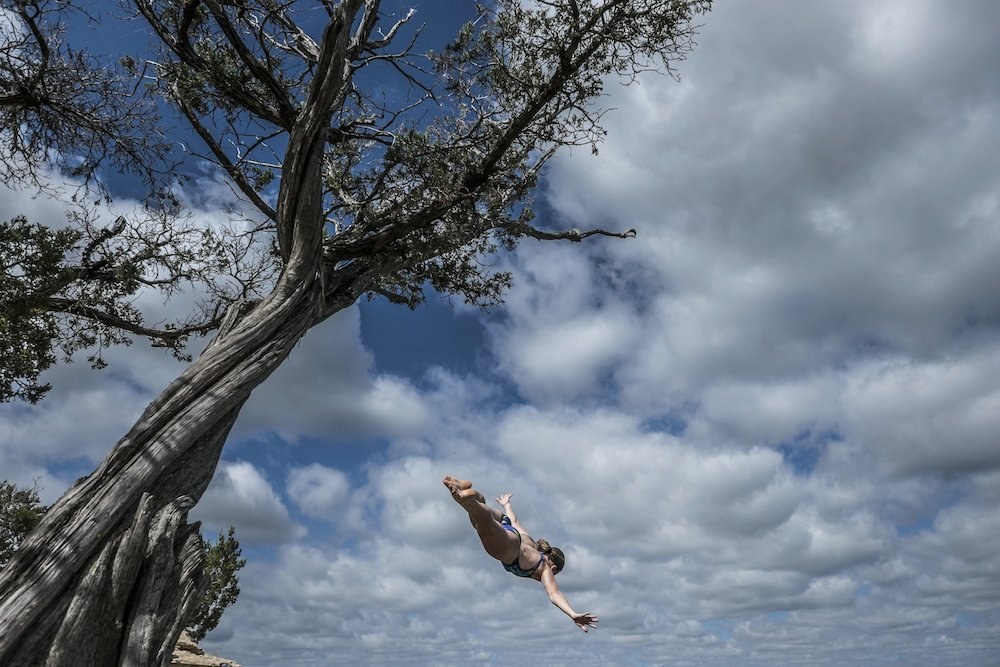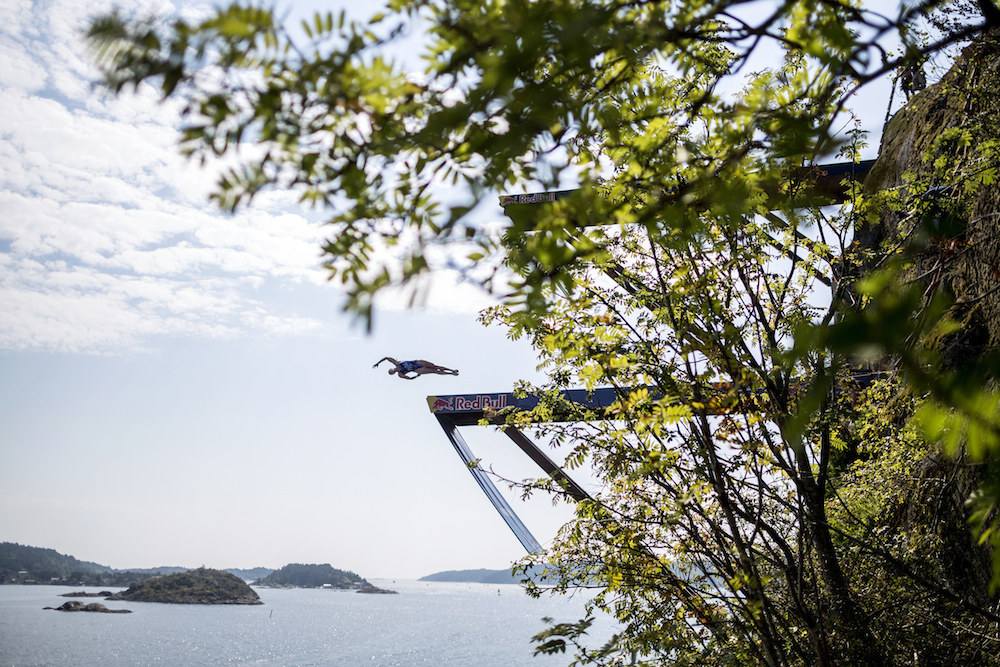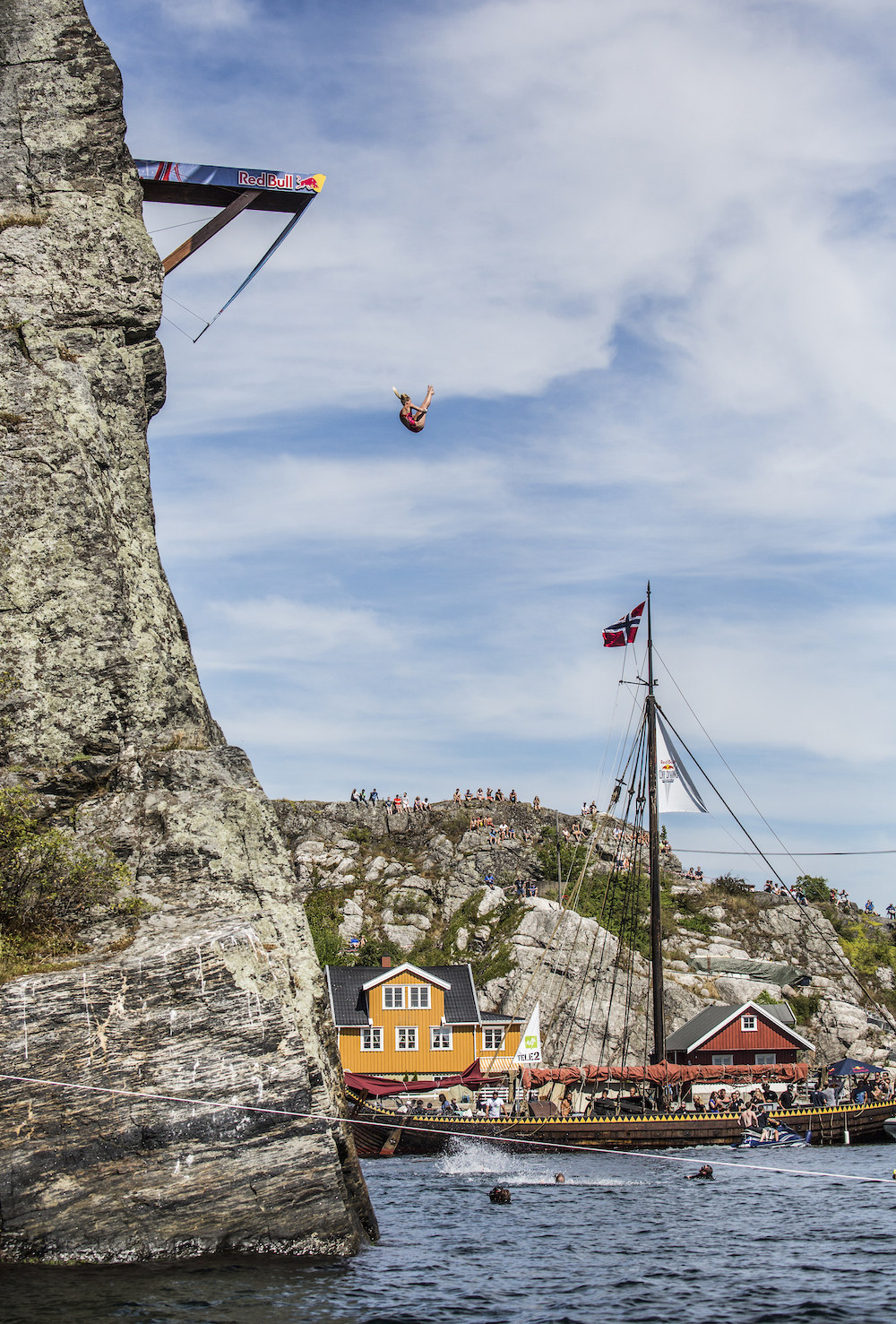 And check out incredible videos of divers in action here.
In conclusion, she rules.