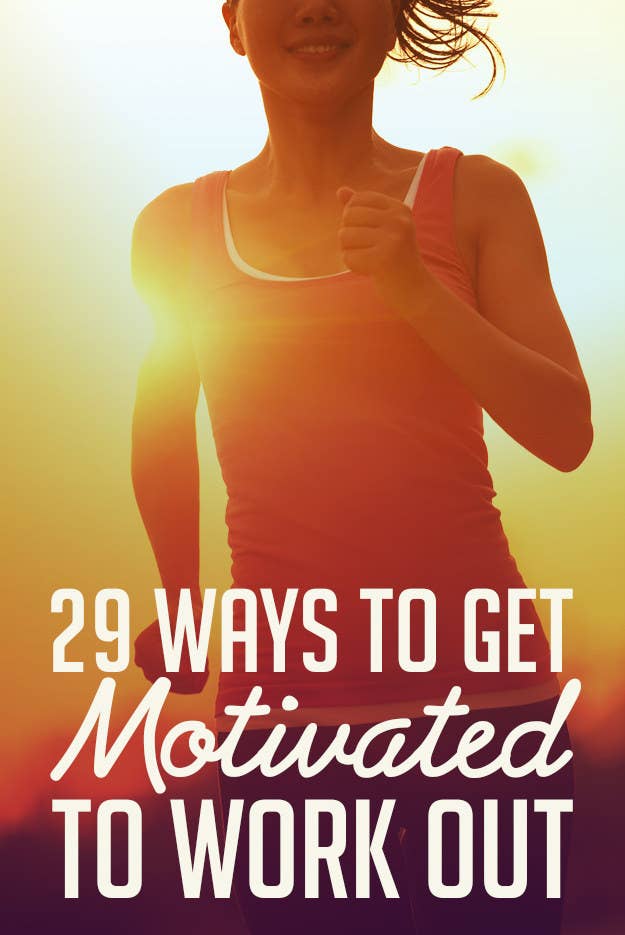 We recently asked members of the BuzzFeed Community to tell us how they stay motivated to exercise and how they make it through tough workouts. Check out the awesome tips they shared.
1.
Wash your hair only on days you work out.
2.
Put on your workout clothes.
3.
Write down how you feel after every workout. 4.
Remember why you started.
5.
Ask yourself: "Will I regret skipping this workout?"
6.
Sign up for classes at boutique studios.
7.
Try group fitness. 8.
Get addicted to the post-exercise endorphin rush.
9.
Pretend there's a crowd and it's going wild. 11.
Give yourself micro-challenges. 12.
And give yourself longer-term challenges too. 13.
Work out with people who will cheer you on.
14.
Listen to audiobooks. 15.
Enjoy the healthy balance of delicious food and enjoyable exercise.
16.
Do it for the pictures.
18.
Make whatever you do to exercise your favorite thing.
19.
Think about how you're sticking it to your doubters.
20.
Hang out with high-energy kids.
21.
Compete with any/everyone.
22.
Do it for the post-race medal.
23.
Vow to never be last to cross the finish line.
24.
Make it a friend meetup.
25.
Trick yourself into going longer distances.
26.
Tell yourself: "I just have to warm up, then I can go home."
27.
Track your successes.
28.
Think about how much stronger you're getting.
29.
Listen to the voice inside that says, "I can do this!"