At first AfroBrutality was just a concept; it was a logo and a way to describe the Harlem-based group of friends and workout partners, lead by Syn Martinez, who did CrossFit together.
The AfroBrutality sensibility informed not just Martinez's mission to create a more diverse and inclusive space within the world of fitness, but also the actual workouts he was creating.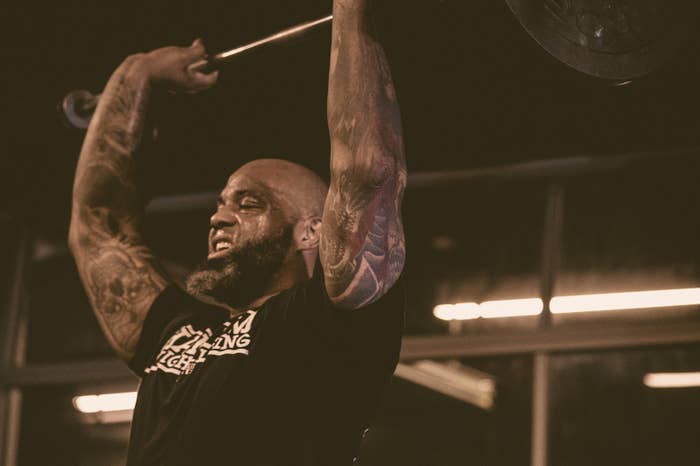 Martinez says that one of his objectives was to somehow use his workouts to educate the people he trains. So he found a way to meld exercise with black history.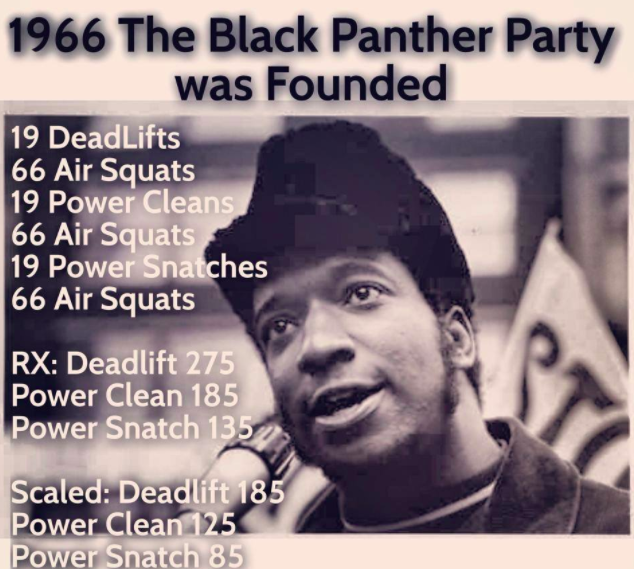 And AfroBrutality workouts are set to music filled with cultural commentary by black artists like Gil Scott-Heron and Dead Prez, or to speeches by Malcolm X.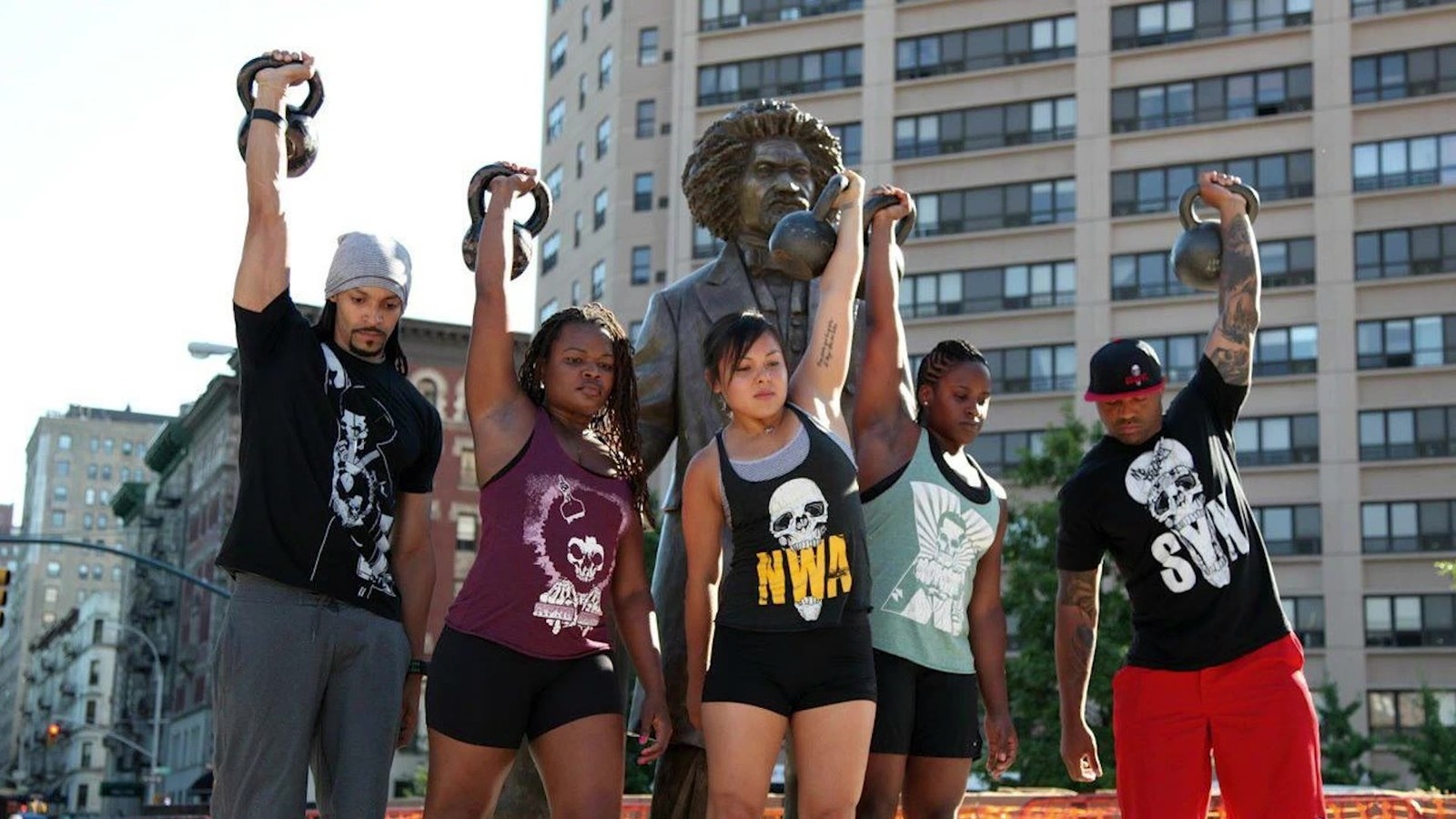 But Martinez points out that AfroBrutality isn't only for people of color.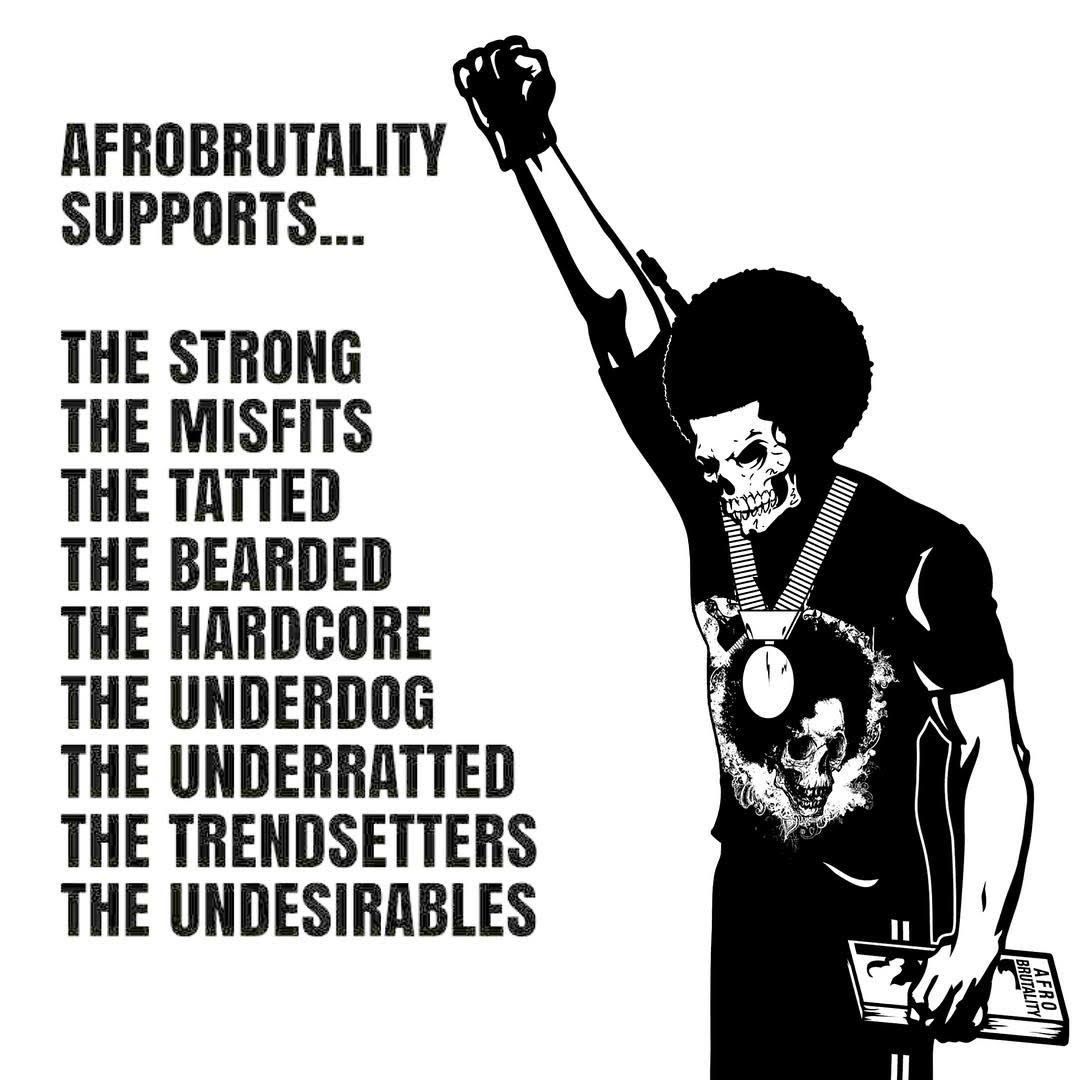 Founding AfroBrutality member Carlos Davila sums it up: "AfroBrutality is a movement. It's expressing yourself in a way that is unapologetic."